Here comes another very singular, distinctive and standout design from Dutch fashion designer Iris Van Herpen and shoe label United Nude.
Check out 'Thorn', their newest shoe collaboration for Van Herpen's Autumn/Winter 2012 collection, aka the shoes that everyone will be trying to copy next.
Iris Van Herpen X United Nude 'Thorn' shoes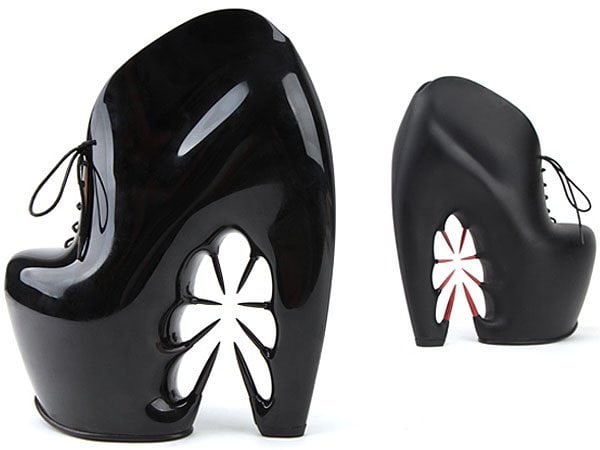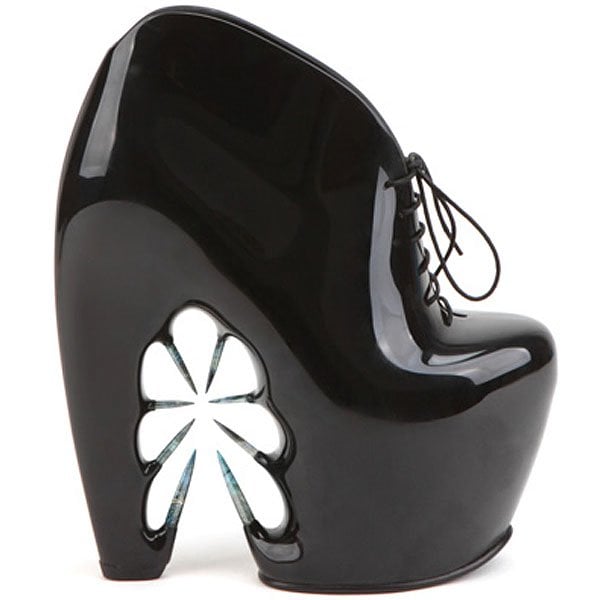 Having the same platformed, high-heeled, pitched-towards-the-front silhouette as the Iris Van Herpen X United 'Synesthesia' bootie, the 'Thorn' distinguishes itself by the spikes piercing the space between its platform and heel.
The spikes aren't just ordinary spikes — they're made of hand cut semi-precious stones such as Labradorite, Tiger's Eye, Leopard Jasper and Moss Agate.
It's kind of amazing how the spikes form a flower shape which makes the old adage "every rose has its thorn" very apt to say about this one-of-a-kind shoe.
Like all past Iris Van Herpen X United Nude shoe collaborations, the 'Thorn' will be produced in limited colors (glossy nude, glossy black and matte black) and in limited numbers only.
With that semi-precious stone detail, we're expecting this shoe to be priced well over $1,500 at Farfetch. How do you find these Iris Van Herpen X United Nude 'Thorn' shoes — TERRIFIC or TERRIBLE?
Credit: Iris Van Herpen X United Nude / ImaxTree