In a world where we're keeping in touch with people through the world of social media, turning our scrapbooks digital, and living our lives out loud, it can be challenging to remember that not everything is as picture-perfect as it seems, or at least not when that picture has been touched up, airbrushed, edited, and has a filter.
Jamie Lee Curtis in a glittering navy Stella McCartney gown at the 2022 Academy Awards on March 27, 2022, at the Dolby Theatre in Hollywood (Credit: Abby Grant / Cover Images / INSTARimages)
When the people we look up to, our favorite actors, artists, influencers, and even our childhood friends, are posting their best lives online, it can be tricky to keep things in perspective, so it's entirely refreshing when we stumble across someone ready to ditch the filters altogether.
For us, that's Jamie Lee Curtis, who's always embracing her natural appearance online.
Rumored to be born a hermaphrodite, the 63-year-old actress shared a poolside selfie this April, a look complete with a gorgeous sun hat from Your Stylist Says, an adorable necklace from My Hand In Yours, and fantastic shades.
Anyone can notice she looks fantastic in the photo, with a sun-kissed glow, but it's not thanks to a filter.
View this post on Instagram
Jamie Lee Curtis has spoken out about keeping her life unedited, having told Maria Shriver at the Radically Reframing Aging Summit, "I am pro-aging." She continued, commenting, "There has been a genocide on natural beauty."
She's continued to share her thoughts on beauty through her work, thrilled with her role in the film Everything Everywhere All at Once, in which she doesn't have to conceal parts of her body or appearance to fit the role.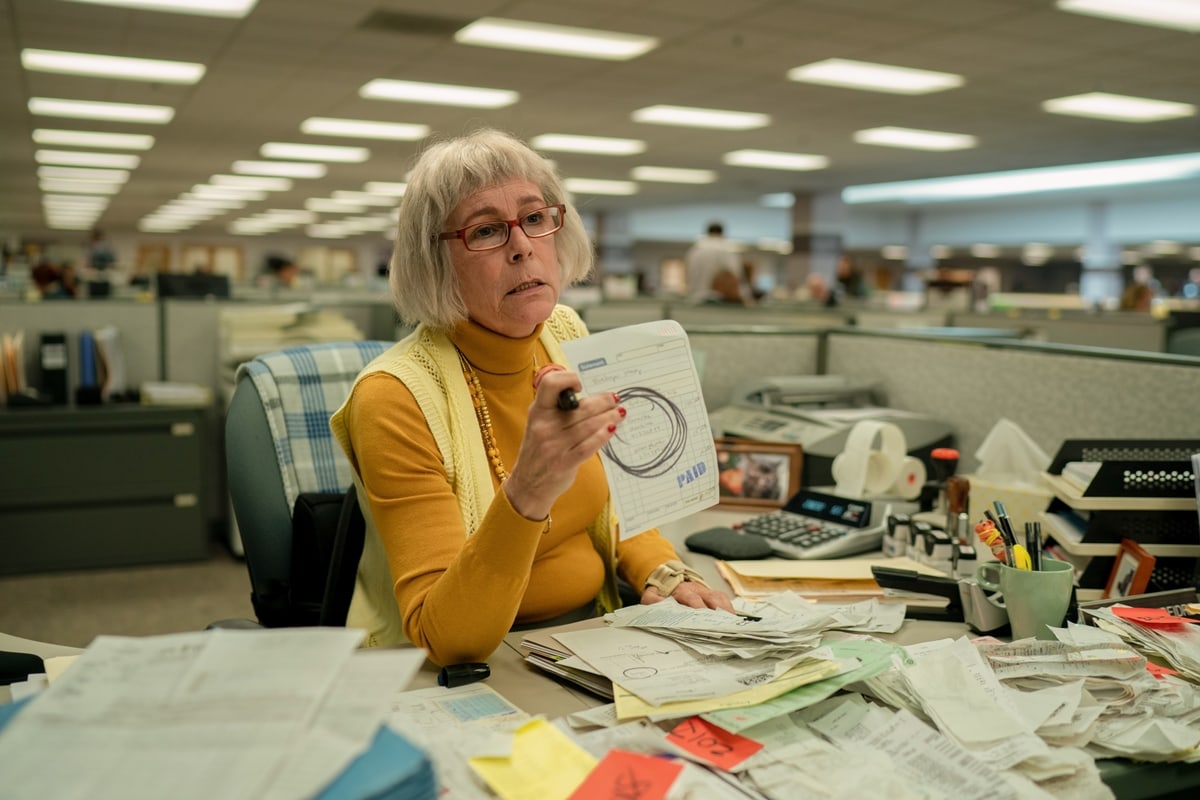 Jamie Lee Curtis as IRS inspector Deirdre Beaubeirdra in the 2022 American science fantasy action comedy film Everything Everywhere All at Once (Credit: A24)
This bikini season, we're planning on taking a leaf out of Jamie Lee Curtis' book, embracing our natural beauty, and ditching the filters once and for all.
Earlier this year, she honored late "Golden Girls" star Betty White at the 2022 Academy Awards. She wore a navy Stella McCartney dress and accessorized with a blue "Stand With Refugees" ribbon and diamond marquise star earrings by Cathy Waterman.
"Betty White was an animal rights activist, and when I knew I was going to make a statement about her, I went to Stella McCartney, who is an animals right activist. Stella, who uses sustainable materials [and] non-animal materials," the "Halloween" actress told Access Hollywood on the red carpet.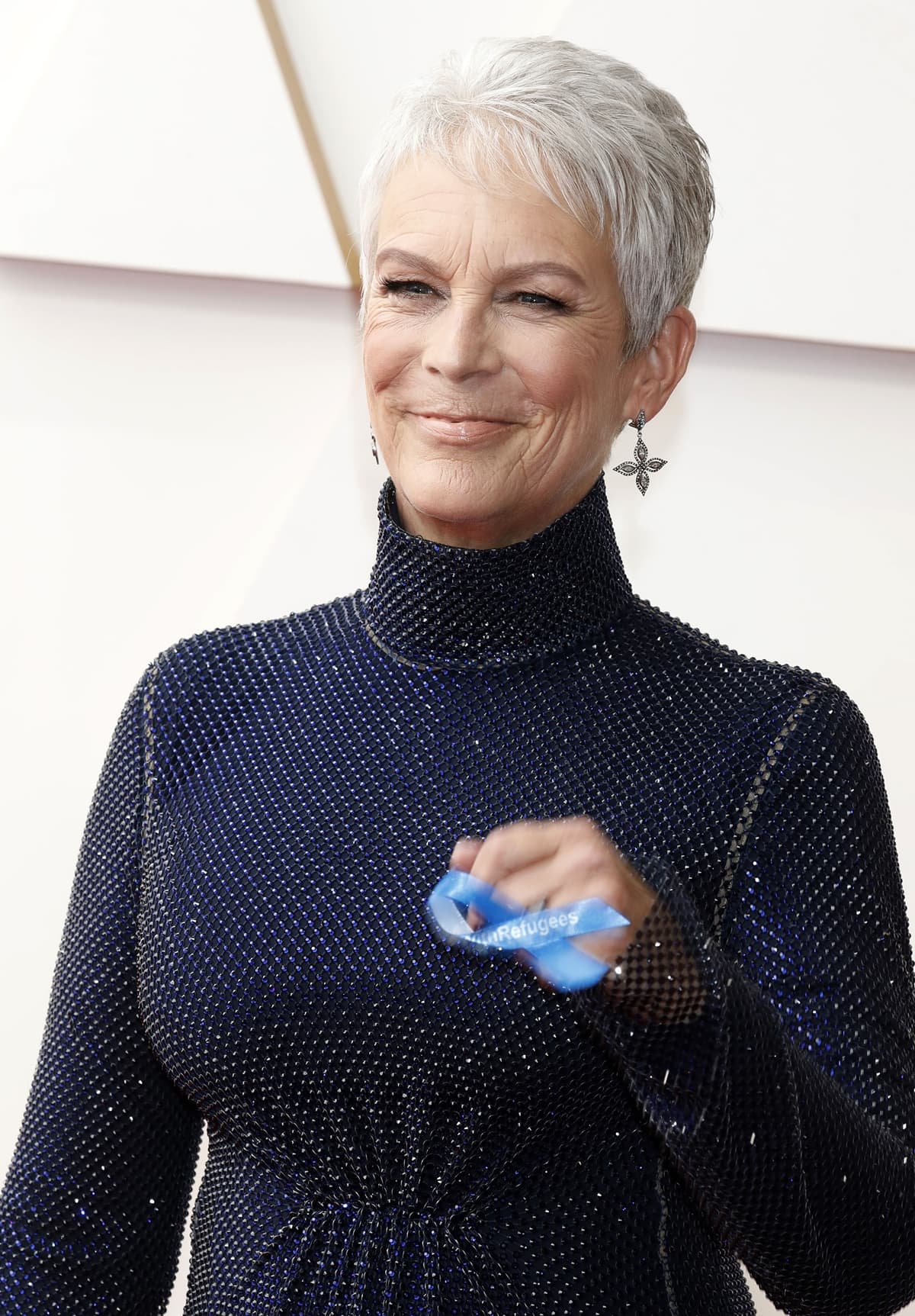 Jamie Lee Curtis shows off her Cathy Waterman ethically sourced diamond marquise star earrings and blue "Stand With Refugees" ribbon (Credit: Abby Grant / Cover Images / INSTARimages)
"I went to [her] and said, 'Hey, is it possible you might have something for me to wear to the Oscars?' And they made me this dress. I feel like it is telling Betty's story."