We are really digging all these nontypical maternity outfits that pregnant celebrities are sporting now. Remember Kim Kardashian's lacy maternity outfit and Malin Akerman's  leather jacket and biker boots maternity look?
Now, it's Jenna Dewan-Tatum's turn to show us how to do maternity style the Hollywood way in a simple yet cool casual chic ensemble she wore to go to Bristol Farms in LA earlier today.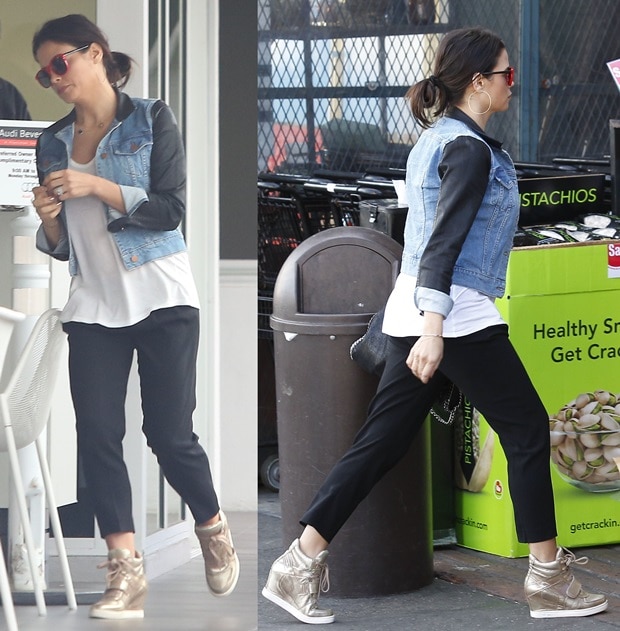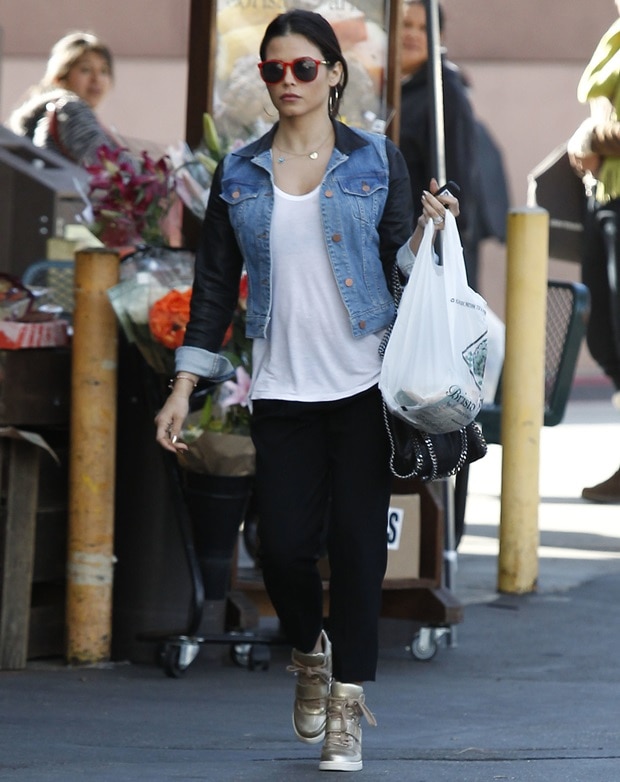 A pregnant Jenna Dewan-Tatum picking up some groceries at the Bristol Farms market in Los Angeles, California on January 7, 2013
A basic loose white tee and comfy black cropped pants serve as the foundation of her lax look. She finished things off with a black-sleeved denim jacket and now wardrobe-essential wedge sneakers in metallic gold: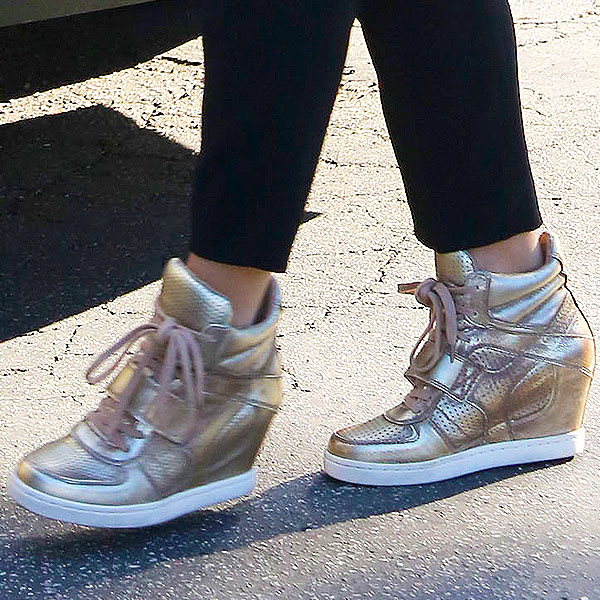 With more celebrities like Jessica Simpson, Danneel Ackles, and, of course, Kate Middleton announcing their pregnancies, it looks like we are in for an exciting maternity style watch this 2013!
Jenna Dewan's cool-mom wedge sneakers are the following "Cool Ter" wedge sneakers by Ash that can be found at Amazon:
Ash "Cool Ter" Wedge Sneakers, $264.95
Credit: WENN