Karolina Kurkova, famous for not having a belly button, is the latest celeb to rock the knee-high gladiator sandals trend.
The model showed off her long legs in a minimalist version of the shoe style at the press conference for her latest TV project, "The Face," held during NBC Universal's 2013 Winter TCA Tour.
Karolina Kurkova braids her hair for the second day of NBC Universal's 2013 Winter TCA Tour held on January 7, 2013, at Langham Hotel in Pasadena, California (Credit: Brian To / WENN)
She styled hers with a knee-length black dress that featured a high neck and cutouts along the chest and shoulders.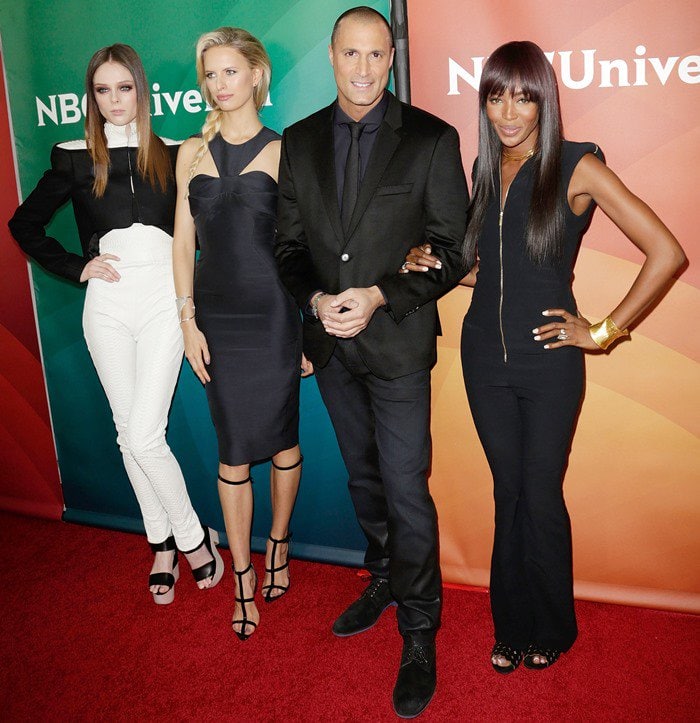 Coco Rocha, Karolina Kurkova, Nigel Barker, and Naomi Campbell pose for photos at the 2013 NBC Universal Winter TCA Tour (Credit: Brian To / WENN)
The Czech model and actress kept her makeup light and natural and wore her blonde hair in a long side braid.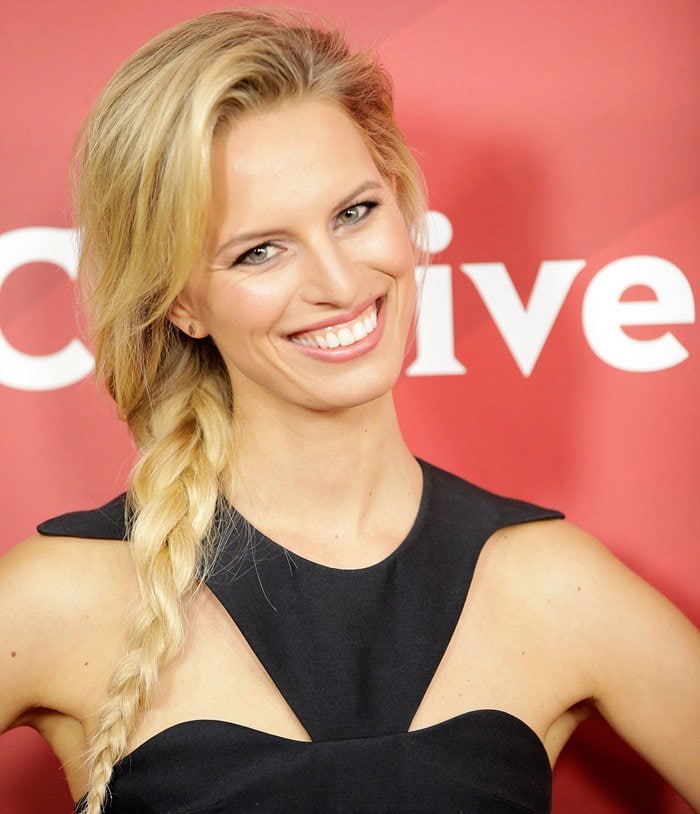 Karolina Kurkova smiles as she shows off the cutouts in her black dress (Credit: Brian To / WENN)
She finished her ensemble with a minimalist pair of Alexander Wang t-strap gladiator sandals.
Karolina Kurkova shows off her long legs in a monochrome look (Credit: Brian To / WENN)
Karolina's t-strap sandals are Alexander Wang's "Aline" design. They feature a leg-lengthening vertical strap going down the back of the leg.
Karolina Kurkova's feet in minimalist Alexander Wang gladiator-style sandals (Credit: Brian To / WENN)
How do you think Karolina Kurkova's minimalist knee-high gladiator sandals compare to the bondage boot sandals we spotted on Anne Hathaway at the NY premiere of "Les Miserables" last month?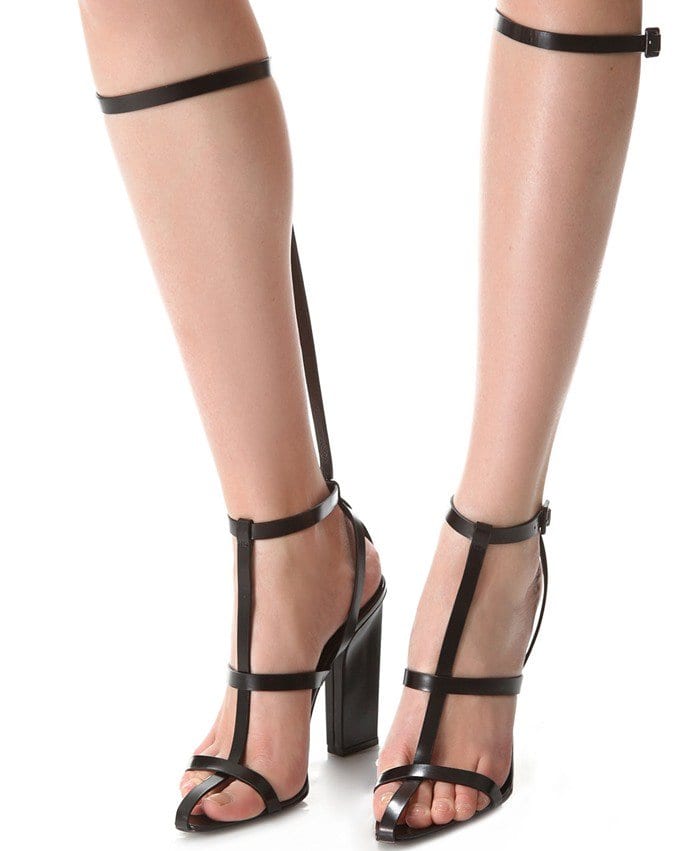 Alexander Wang 'Aline' High T-Strap Sandals, $695
It's not too late to get on board the gladiator sandal trend!
If you want to do so, here's a knee-high gladiator sandal style that will let you do just that for just under $50.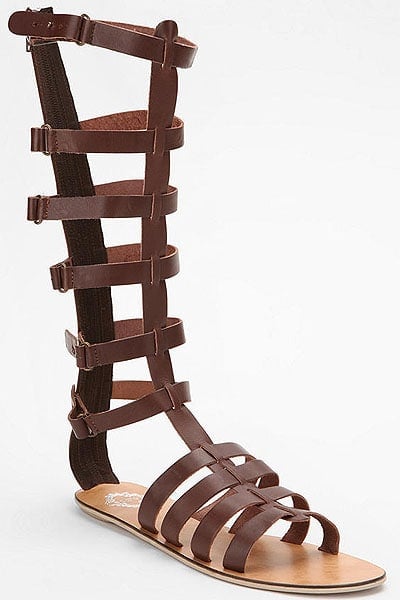 Ecoté Knee-High Gladiator Sandals, $49
If you want to be an early adapter and have got the cash to burn, go the luxury designer route and grab the Christian Louboutin knee-high gladiator sandals: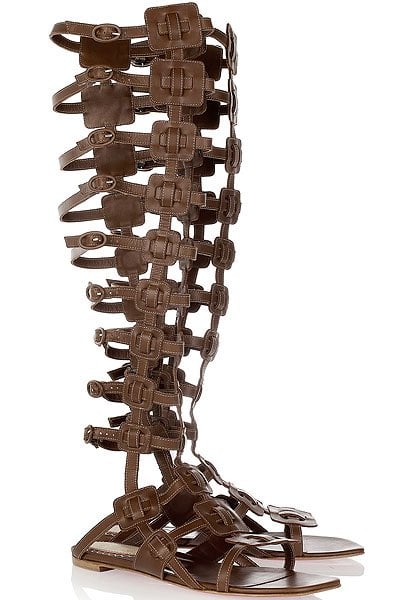 Christian Louboutin "Rose Du Desert" Knee-High Gladiator Sandals, $2,795
We can only expect to see more of this style come up among new shoe arrivals, so stay tuned!