Forget Jennifer Aniston and her new short hair. Better yet, forget about how sexy she looked in those stripper heels. Let's talk about another Jennifer who's making the headlines today — Jennifer Lawrence! And, yes, this Catching Fire beauty is being talked about because of her new do, too.
Apparently, JLaw did the unthinkable and chopped off her blonde locks, following in the footsteps of Emma Watson, Michelle Williams, Anne Hathaway, Beyonce, and the infamous Miley Cyrus. She posted these pictures on her official Facebook page yesterday.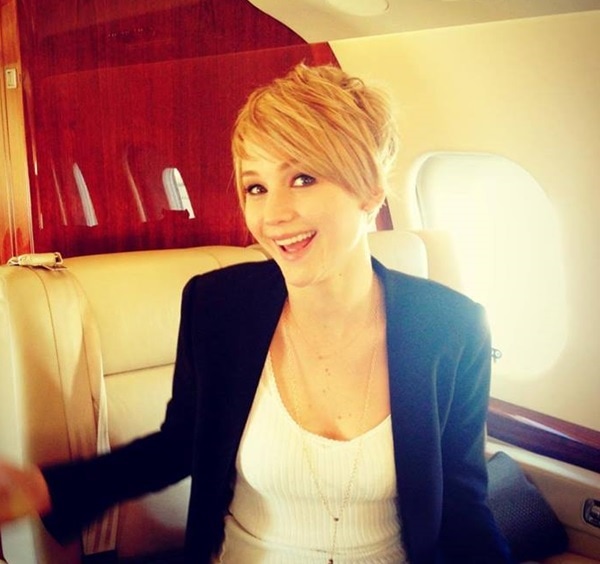 Jennifer Lawrence debuting her new cropped hair on her official Facebook page on November 6, 2013
A picture of Jennifer giving Google Glass a test run
Well, you like? Or do you think the big change added years to her face?
Speaking of Jen, we actually spotted the actress at LAX early this week. We know she debuted her new do just yesterday, but the way JLaw "tried" to cover her hair with a beanie last Monday made us wonder if she already had it cut earlier on. She was dressed mostly in black and finished her look with sunnies that shielded her eyes from the prying cameras.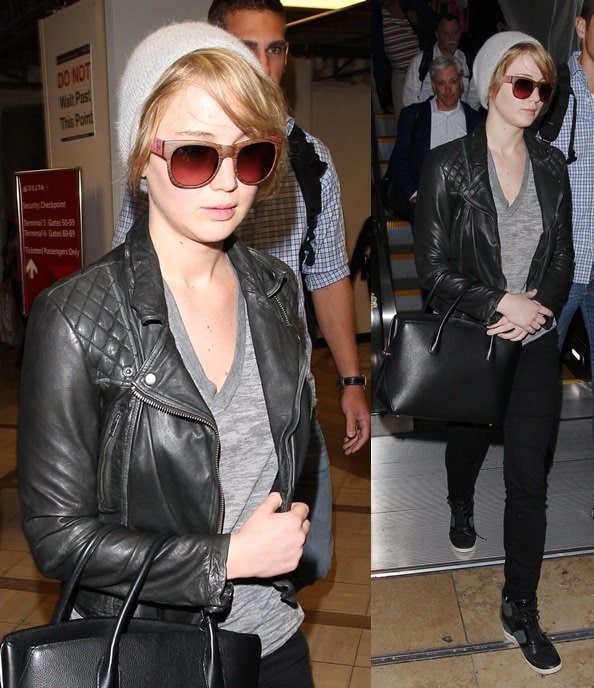 Jennifer Lawrence decked in a sporty all-black outfit as she arrived at LAX on November 4, 2013
Jennifer's new pixie hair aside, we could not help but take a second glance at sporty kicks the Oscar winner wore with her outfit. You know how we love wedge sneakers here at YNS, so the pair simply piqued our interest.
A closer look at Jennifer's wedge sneakers
Any idea where she scored her shoes? They look like a pair from Ash, but not quite. We tried looking for them online but couldn't find anything. Can you help us ID them?
Credit: Lia Toby/WENN/Jennifer Lawrence's Official Facebook Page