For years, Jennifer Lawrence has earned exceptional success as a Hollywood actress, lending her talents to massive film franchises like The Hunger Games and X-Men.
From the very start of her film career, Jennifer has won over both audiences and critics, making her one of the most profitable and popular actresses of the generation.
Jennifer Lawrence was 17 years old when making her acting debut as Tiff in the 2008 American drama film Garden Party (Credit: Roadside Attractions)
There's no denying the fierce talent of Jennifer Lawrence, whose acting prowess has earned her multiple nominations for the prestigious Academy Award.
Beloved by many and with a filmography that spans a variety of genres, Jennifer Lawrence is simply one of the best in the business.
To celebrate her gloriously successful career, we're counting down Jennifer Lawrence's top 10 movies, ranked in order by their Rotten Tomatoes critics score!
Before She Was a Star
Jennifer Lawrence was born in the innocuous Midwestern town of Indian Hills, Kentucky on August 15, 1990. Growing up with two older brothers, Jennifer was a fan of the outdoors and enjoyed the solitude of horseback riding.
Due to her tomboyish nature and anxiety over socializing, Jennifer was a bit of a misfit at school but found confidence on stage. She first became interested in acting at 9 years old, when she participated in a stage production at her local church.
Actress Jennifer Lawrence attends the 'The Burning Plain' photocall at the Piazzale del Casino during the 65th Venice Film Festival on August 29, 2008, in Venice, Italy (Credit: Barbara Zanon / Startraksphoto)
At 14 years old, while vacationing in New York City with her family, she was noticed by a talent scout, putting her acting career in motion.
After auditioning for a few roles and being praised by peers in the industry, Jennifer dropped out of school and set out to become one of the most admired actresses of her generation.
10. Mother! (2017) – 68% Score
By the time Jennifer Lawrence joined the cast of Mother!, she was already highly regarded in the industry, as the 27-year-old actress had previously nabbed four nominations at the Academy Awards.
This made her a perfect fit for this artsy psychological horror film, directed by the esteemed Darren Aronofsky.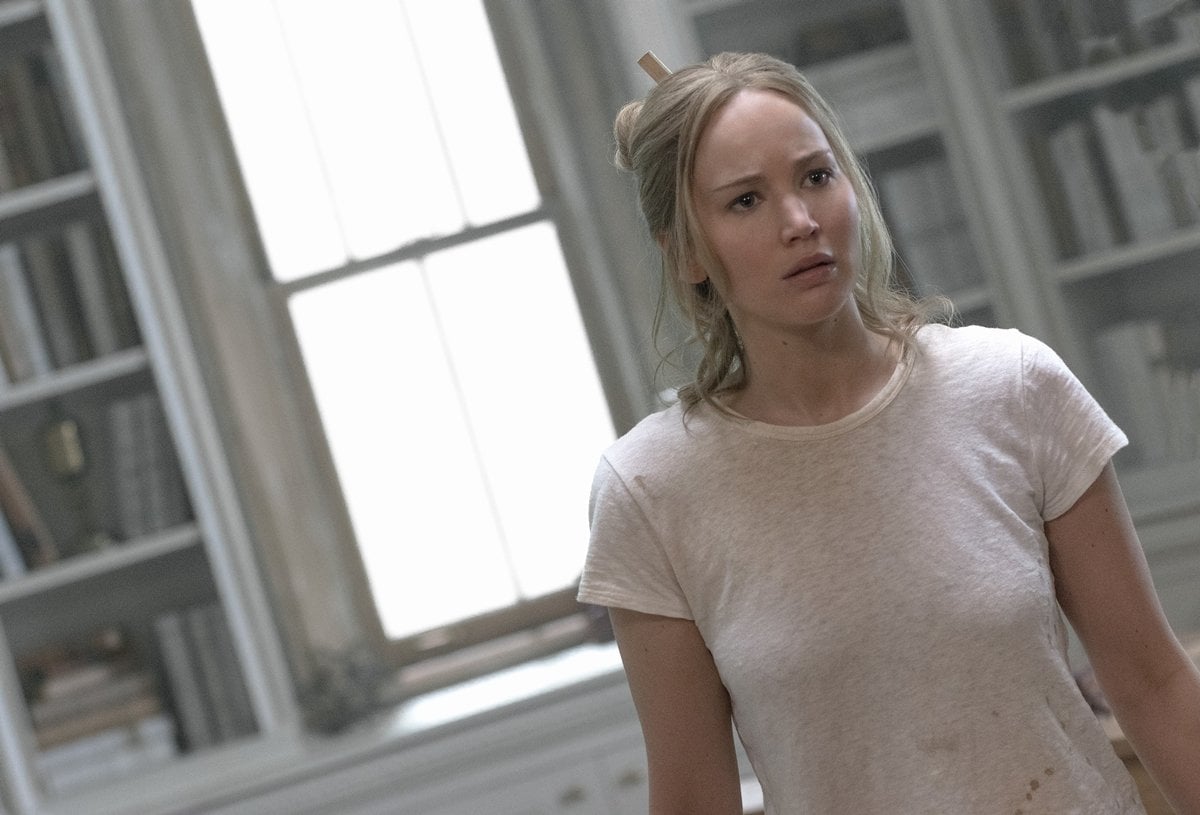 Jennifer Lawrence as mother in the 2017 American psychological horror film Mother! (Credit: Paramount Pictures)
In the film, Jennifer Lawrence plays the simply named "mother", a woman married to an unnamed man simply called "him" (Javier Bardem).
Wholly confusing and with tons of shocking twists, the movie follows the relationship of the couple as they shelter strangers in their home.
While some critics were off-put by Mother!'s brutal depictions of violence, Jennifer Lawrence and Javier Bardem were equally praised for their powerful performances.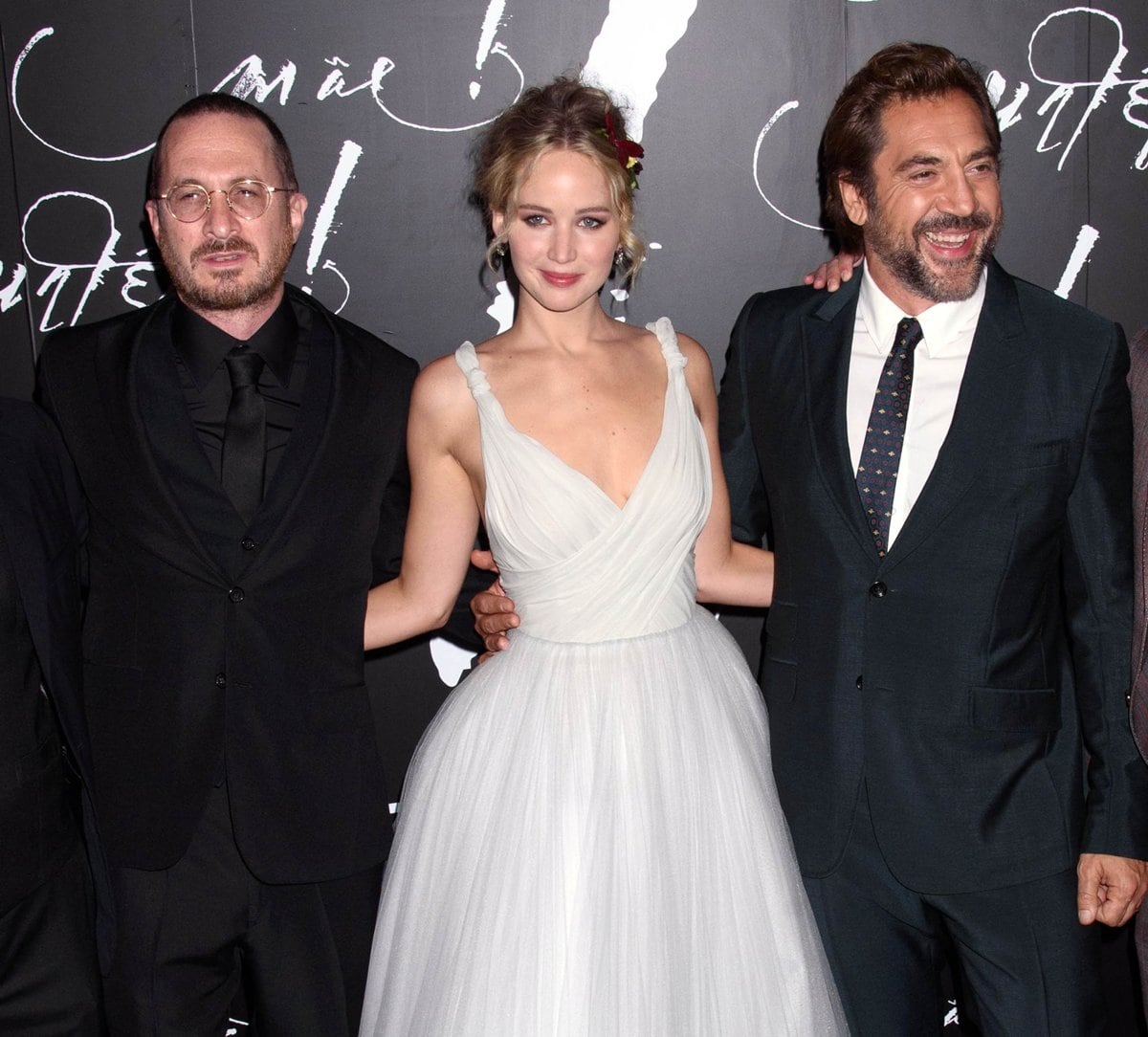 Director Darren Aronofsky, Jennifer Lawrence in a white Dior dress, and Javier Bardem attend the "mother!" New York premiere at Radio City Music Hall on September 13, 2017, in New York City (Credit: Janet Mayer / Startraksphoto)
At the very least, this disturbing film perfectly highlights Jennifer's ability to play complex roles with nuance and grace.
9. The Hunger Games: Mockingjay Part 2 (2015) – 70% Score
The Hunger Games franchise was one of the major projects that established Jennifer Lawrence as a certified Hollywood star, and the final installment of this franchise was considered one of her best films.
This climactic finale continues the story of Katniss Everdeen (Jennifer Lawrence), who must rebel against a tyrannical government that forces teenagers into gladiator-style fights to the death.
Jennifer Lawrence as Katniss Everdeen in the 2015 American dystopian science fiction adventure film The Hunger Games: Mockingjay – Part 2 (Credit: Lionsgate)
Based on the book series of the same name, the franchise is one of the most popular young-adult film series ever created.
At 25 years old, Jennifer Lawrence had already excelled past the heights of the Hunger Games franchise, but that didn't stop her from returning to the role with fervor.
Eager to offer closure to the dedicated fans, the actress put in her all, ending the series with a heartfelt performance.
8. Like Crazy (2011) – 72% Score
Directed by Drake Doremus, Like Crazy is a romantic comedy that helped bolster Jennifer Lawrence's career after she started to gain notable attention in the acting world. In the film, Jennifer plays Samantha, a supporting character who becomes wrapped up in a love triangle spanning multiple countries.
Appearing alongside Anton Yelchin, Jennifer Lawrence delivers a fantastic performance, expressing her creativity in each scene.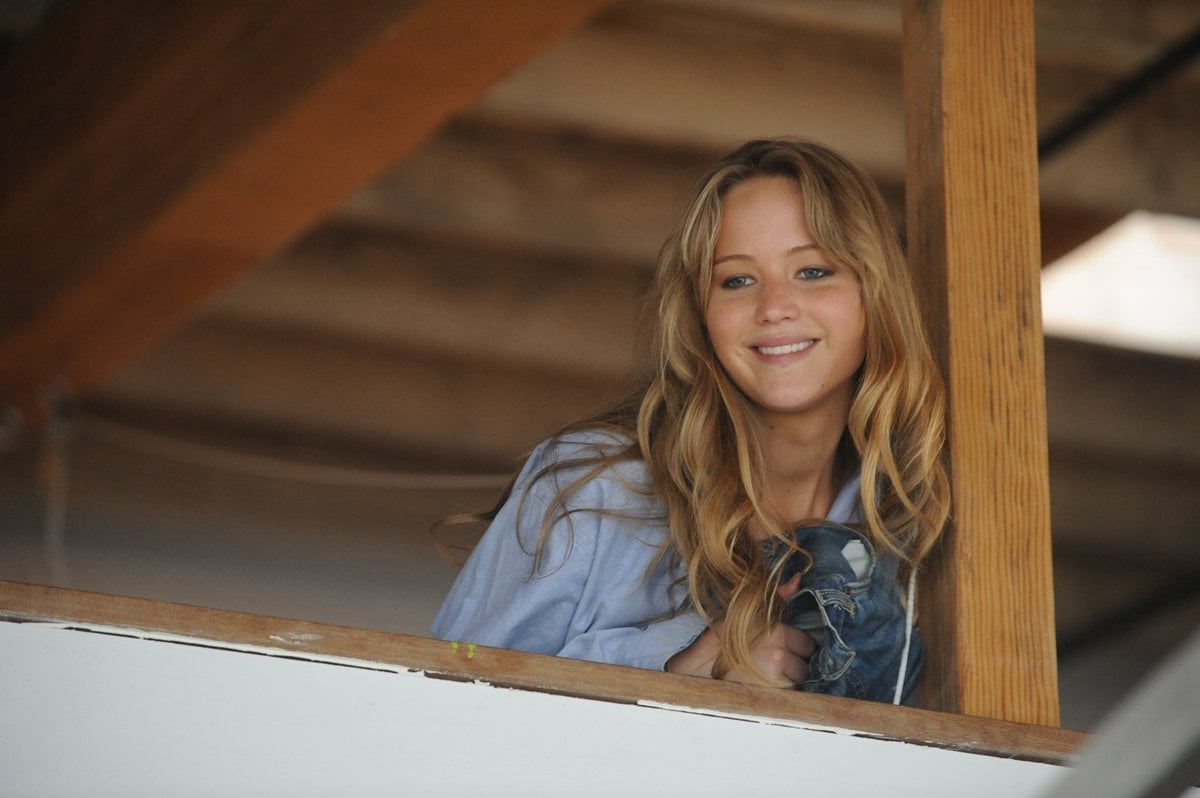 Jennifer Lawrence as Samantha in the 2011 American romantic drama film Like Crazy (Credit: Paramount Vantage)
According to the scriptwriter, the majority of the dialogue in the film is improvised, showcasing Jennifer and Anton's great chemistry and spark.
At 21 years old, Like Crazy was a significant boost for Jennifer Lawrence, proving that her early talent was more than just a fluke.
7. The Hunger Games (2012) – 84% Score
Jennifer Lawrence was 22 years old when she starred in the lead role of Katniss Everdeen in The Hunger Games, and while she was already widely known, this film skyrocketed her career to international stardom.
Set in a dystopian near-future, the movie follows a group of teenagers who must fight to the death and survive in a harsh natural environment for the entertainment of the elite.
Jennifer Lawrence as teenage heroine Katniss Everdeen in the 2012 American dystopian action film The Hunger Games (Credit: Lionsgate)
Acting as an inspiration for an entire generation, Jennifer embodies the selfless martyrdom of Katniss, who tries to keep the group alive despite their orders to kill each other. However, when forced into bad situations, she must grapple with seemingly insurmountable odds.
Simply put, The Hunger Games is where Jennifer Lawrence really got into her groove. With her nature-driven background, this demanding production showcased the actress' ability to get physical and deliver an emotional performance at the same time.
6. X-Men: First Class (2011) – 86% Score
After appearing in several dramatic indie films and romantic comedies, Jennifer Lawrence find a slightly more entertaining role when she appeared in the superhero film, X-Men: First Class.
As a prequel to the beloved X-Men franchise, the film follows several recognizable heroes as they learn how to use their distinct powers.
In the movie, Jennifer Lawrence plays Mystique, a blue-skinned mutant who can disguise herself as anybody she wishes.
Jennifer Lawrence as Raven / Mystique in the 2011 American superhero film X-Men: First Class (Credit: 20th Century Fox)
To pull off the look, the 21-year-old actress had to endure eight hours of make-up each day, which occasionally led to blisters and plenty of other discomforts.
Although she was one of many in an ensemble cast that included the likes of James McAvoy, Michael Fassbender, Kevin Bacon, and more, Jennifer Lawrence was immediately praised by critics for her performance.
Thanks to her talent, Mystique remains one of the most beloved characters in the X-Men universe.
5. The Hunger Games: Catching Fire (2013) – 90% Score
Out of the four Hunger Games films in the franchise, Catching Fire is undoubtedly the most well-received and visceral entry of the bunch.
Acting as a continuation of the first movie, this sequel sees heroine Katniss Everdeen (Jennifer Lawrence) competing in yet another brutal survivalist contest with her peers.
Despite her achieved stardom at 23 years old, Jennifer Lawrence effortlessly disappears into the role of Katniss, pulling off demanding stunts and demonstrating a knack for toying with the audience's emotion.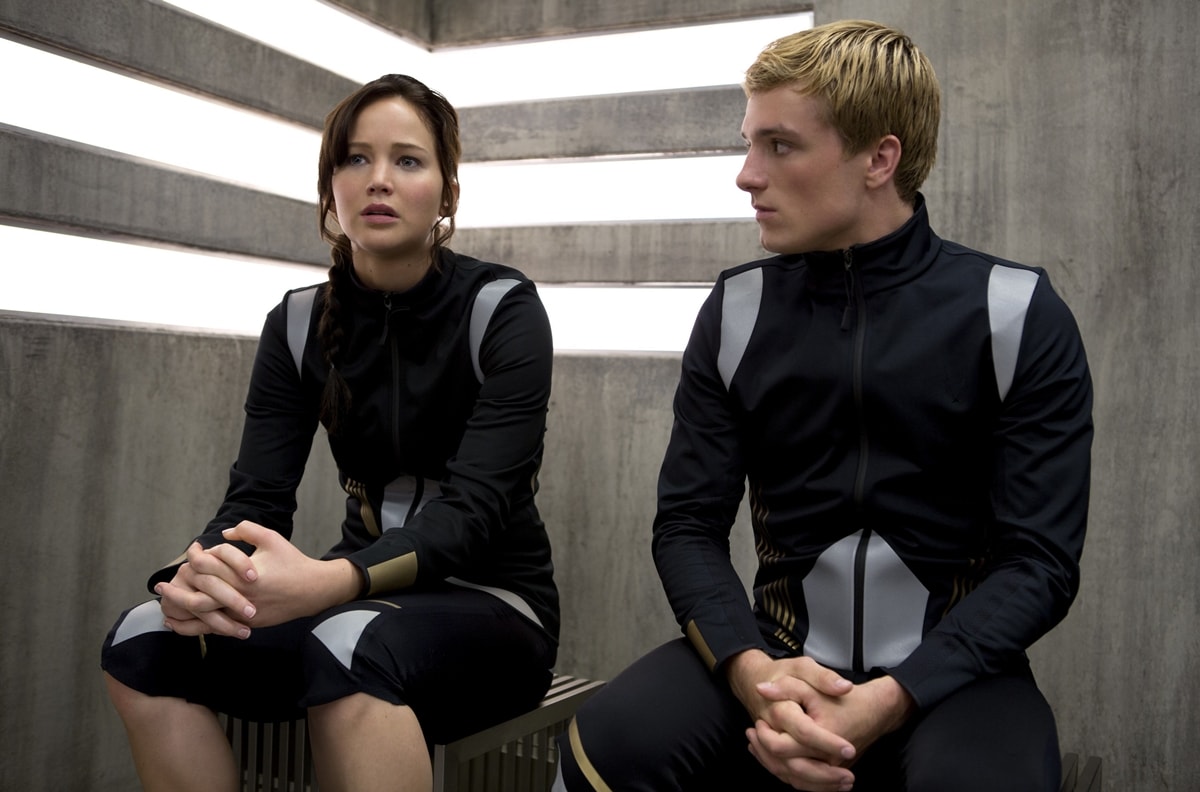 Jennifer Lawrence as Katniss Everdeen and Josh Hutcherson as Peeta Mellark in the 2013 American dystopian science fiction adventure film The Hunger Games: Catching Fire (Credit: Lionsgate)
While filming one particularly dangerous sequence, the actress had an accident that rendered her deaf for nearly a week.
The numerous difficulties while filming Catching Fire continued to hone Jennifer's craft as an actress, solidifying her as a performer who was happy to embrace the challenge.
Due to her dedication and immense talent, The Hunger Games: Catching Fire quickly became one of the most successful films of 2013.
4. X-Men: Days of Future Past (2014) – 90% Score
When it was time for an X-Men sequel in 2014, Jennifer Lawrence had no problem reprising her role as Mystique, offering further development for the beloved character.
Heralded as one of the best superhero films ever made, Day of Future Past is a time-traveling adventure that sees a surplus of exciting action and drama.
Jennifer Lawrence portrays a mutant with the shapeshifting ability in the 2014 American superhero film X-Men: Days of Future Past (Credit: 20th Century Fox)
Jennifer Lawrence gets much more screen time in the sequel, as Mystique plays an integral role in the unfolding drama, where she butts heads against her previous superhero pals. For the first time, the actress takes on a villainous role, further proving her versatility as an actress.
Luckily, the filming process was a bit easier this time around, as Jennifer Lawrence wore a specialized suit instead of dealing with long hours in the make-up chair.
Interestingly, the 24-year-old actress was originally intended to receive top billing among the cast but was pushed down the list due to the appearance of mega-stars like Sir Patrick Stewart and Sir Ian McKellen.
3. Silver Linings Playbook (2012) – 92% Score
2012 was a major year for Jennifer Lawrence, with the actress entering the Hunger Games franchise while being showered with praise for her efforts in previous films.
However, the 22-year-old actress would receive her biggest career boost yet when she signed onto this romantic comedy.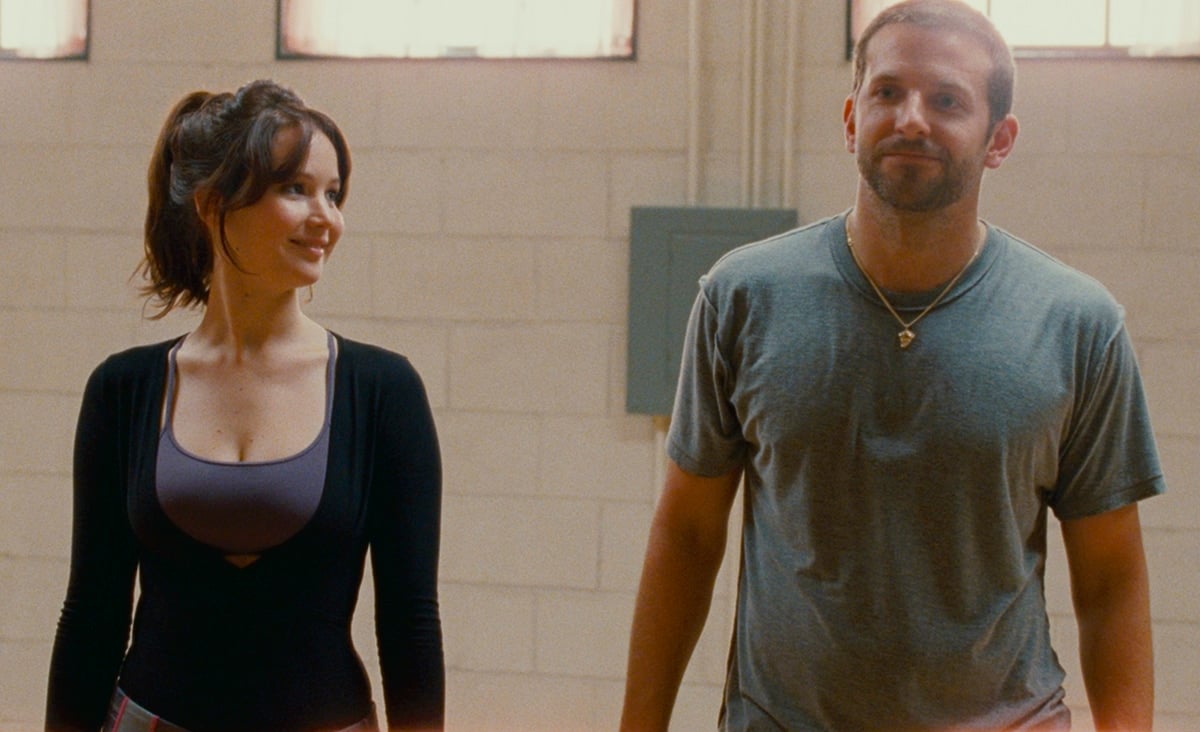 Bradley Cooper as former teacher and recent divorcee Patrizio 'Pat' Solitano Jr. and Jennifer Lawrence as young widow Tiffany Maxwell in the 2012 American romantic comedy-drama film Silver Linings Playbook (Credit: The Weinstein Company)
Directed by David O. Russell and based on the 2008 novel of the same name, Silver Linings Playbook is an emotionally-charged story about a bipolar man named Patrizio (Bradley Cooper) who enlists the help of hopeful dancer and widow Tiffany (Jennifer Lawrence) in an attempt to win back his estranged wife.
In the film, Jennifer shows off her vulnerable side, pushing the audience to both tears and laughter.
For her astounding performance, Jennifer Lawrence won the Academy Award for Best Actress in a Leading Role, her first win after two separate nominations.
2. American Hustle (2013) – 92% Score
Bradley Cooper and Jennifer Lawrence would once again appear together in American Hustle, the crime thriller directed by David O. Russell.
In this darkly comedic film, Jennifer Lawrence plays Rosalyn Rosenfeld, the wife of con-man Irving Rosenfeld (Christian Bale), who must expose corrupt politicians at the request of the FBI.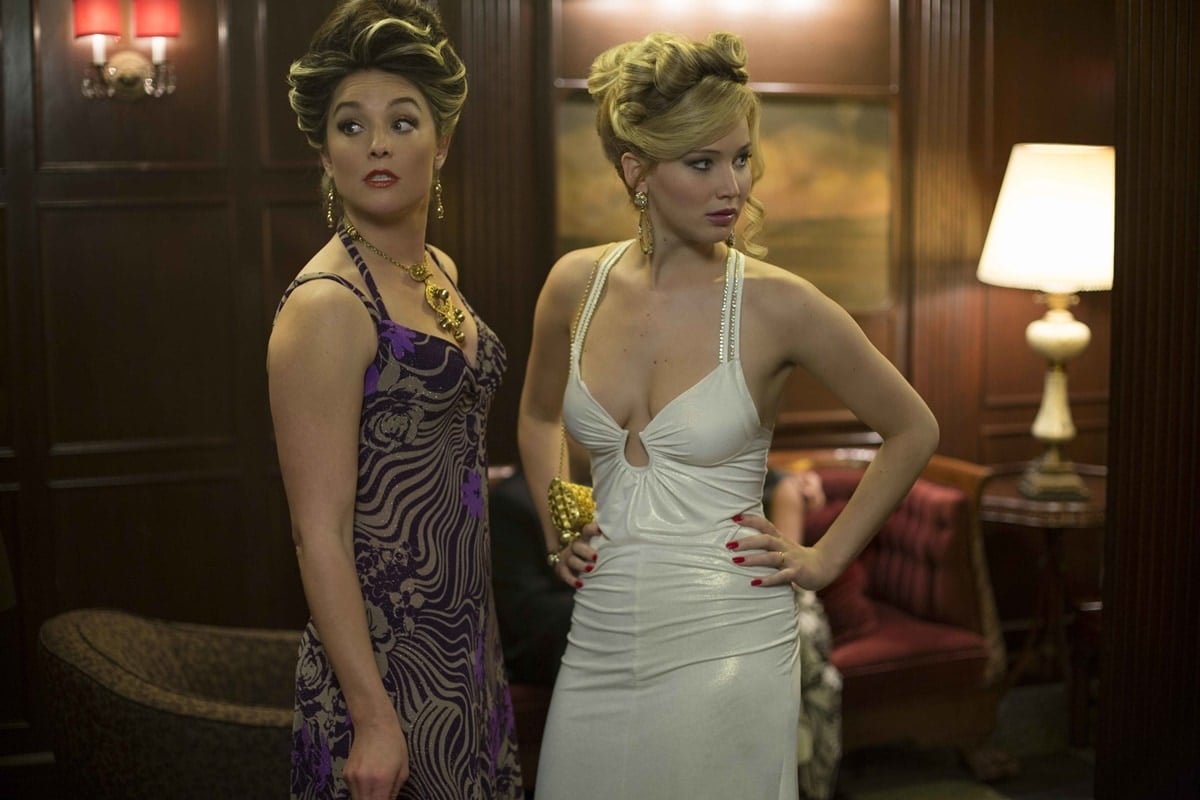 Elisabeth Röhm as Dolly Polito and Jennifer Lawrence as Rosalyn Rosenfeld in the 2013 American black comedy crime film American Hustle (Credit: Sony Pictures Releasing)
Jennifer is excellent as the oddball Rosalyn, who constantly throws a wrench in the plans and creates plenty of headaches for the rest of the cast. Best of all, much of the dialogue was improvised, allowing Jennifer to fully dive into the character's head space.
Even alongside other titans of the industry like Amy Adams and Christian Bale, Jennifer Lawrence was still widely praised. In fact, her efforts nabbed her yet another Academy Award nod, bringing her total nominations up to four.
1. Winter's Bone (2010) – 94% Score
Jennifer Lawrence's most critically acclaimed film is also arguably the one that most people haven't seen, as Winter's Bone was an indie coming-of-age mystery that flew under most audiences' radar in 2010.
Based on the novel by Daniel Woodrell, the movie follows Ree Dolly (Jennifer Lawrence), a poor teen living in Missouri who must find her criminal father in order to keep her family safe.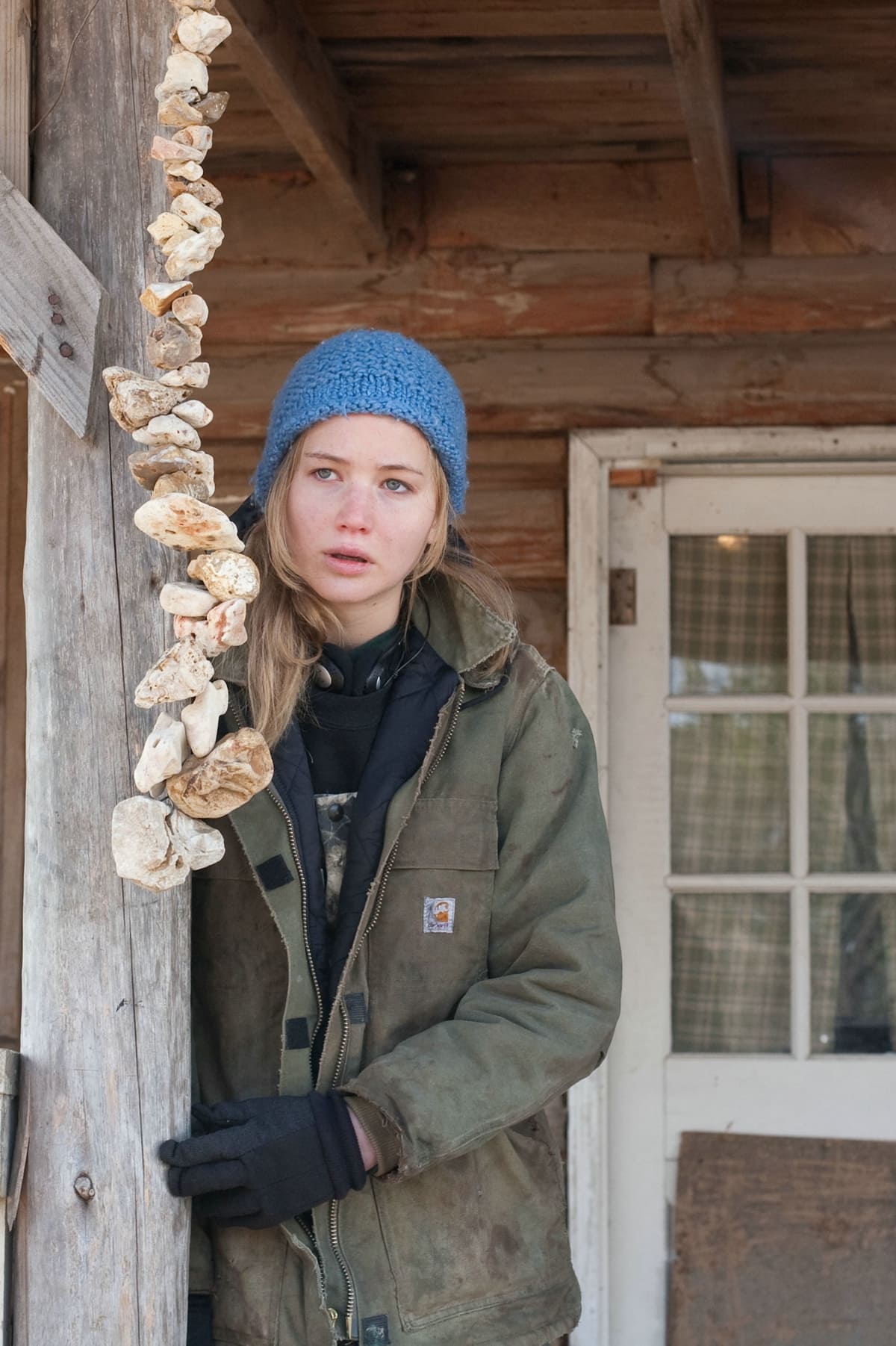 Jennifer Lawrence as Ree Dolly, a 17-year-old girl in the Ozark Mountains, in the 2010 American coming-of-age mystery drama film Winter's Bone (Credit: Roadside Attractions)
At 20 years old, Jennifer Lawrence puts in a remarkably bold and moving performance, one which gained her a lot of attention in the industry.
Interestingly enough, she was initially turned down for the role due to her exceptional good looks but managed to convince the casting directors by auditioning with unkempt hair and a runny nose.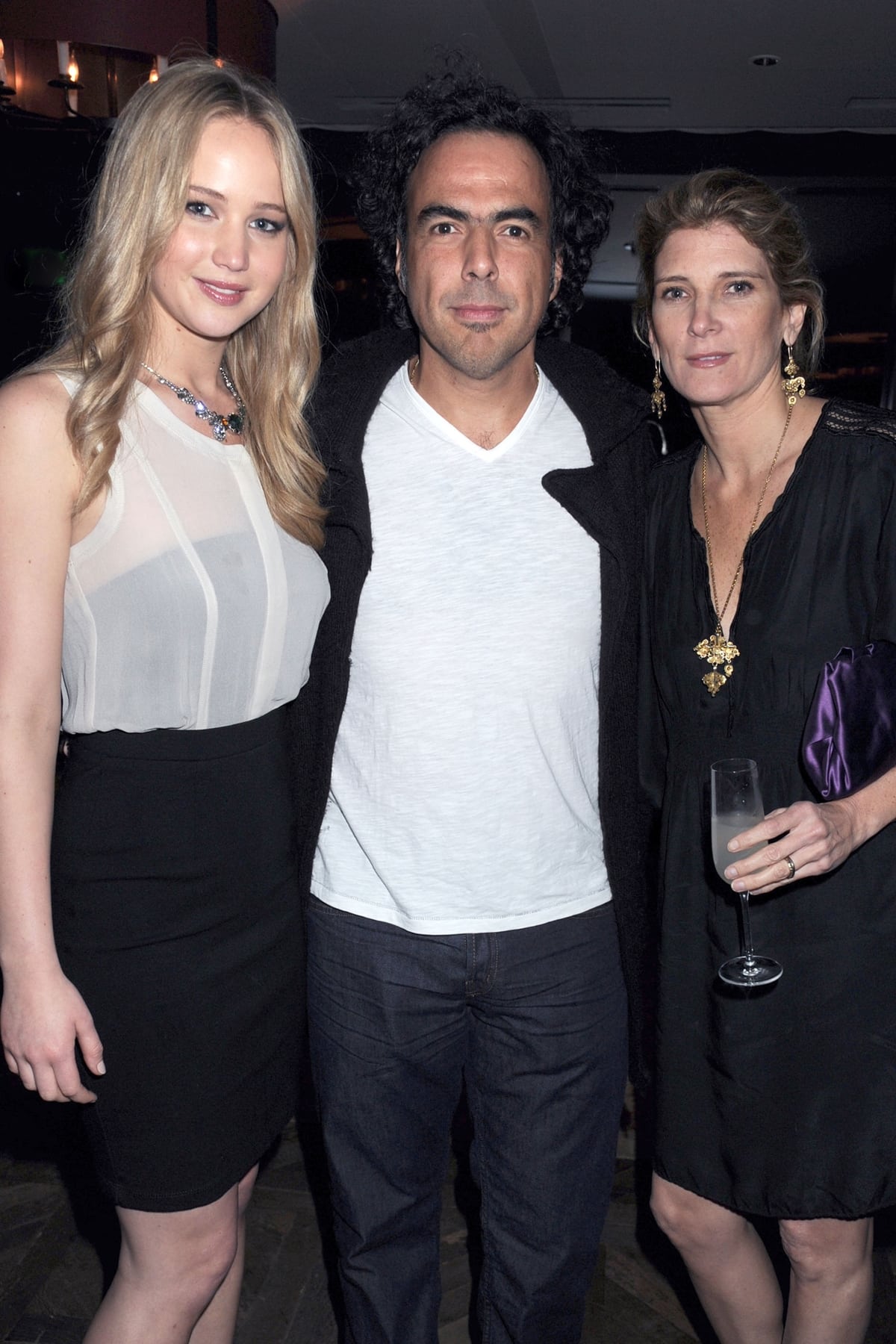 Jennifer Lawrence with Alejandro González Iñárritu and his wife María Eladia Hagerman attend a Grey Goose party at Soho House to honor the casts of "Biutiful" and "Winter's Bone" in West Hollywood on February 24, 2011 (Credit: Richard Young / Startraksphoto)
As her fourth feature film, Winter's Bone was Jennifer Lawrence's breakthrough role, leading her to her prolific and celebrated career.
Thanks to her determination and formidable skill, Jennifer Lawrence nailed the part and earned her first Academy Award nomination after just a few short years in the industry.