JLo sure looooovves those ankle-strap heels, doesn't she?
We already saw her in some sexy purple satin Giuseppe Zanotti sandals early this week, but soon after her 'Good Morning America' appearance, the ultra glam diva sported another pair while attending the premiere of her latest movie, 'Parker', in New York.
This time, it was pointy and in pristine white sprinkled with a hint of bronze leather trims. She used it to cap off an all-white outfit — a white peplum-detailed frock, a white clutch, and a white coat. And let's just say that when it comes to Jennifer Lopez in white, it's always a sure hit. She simply looked fabulous!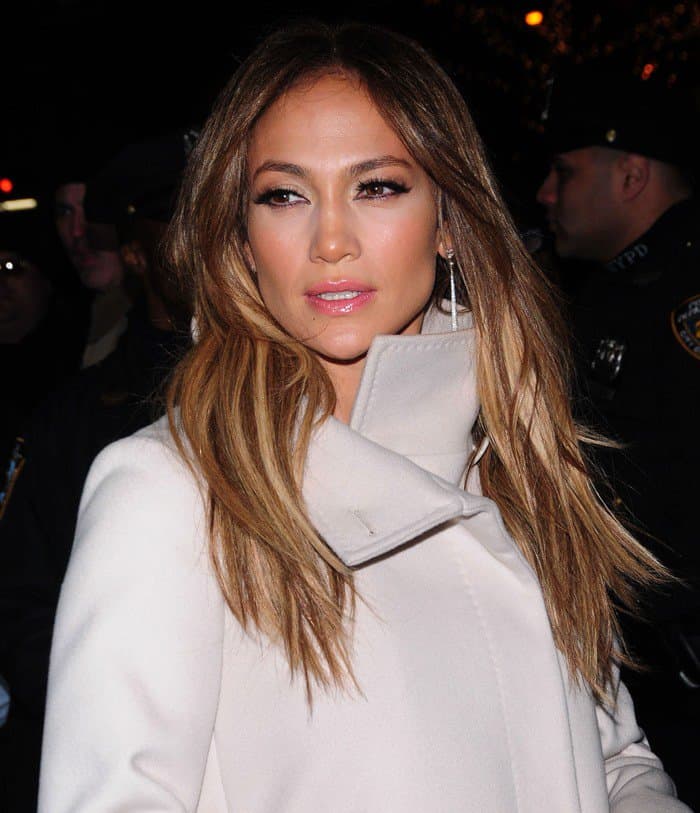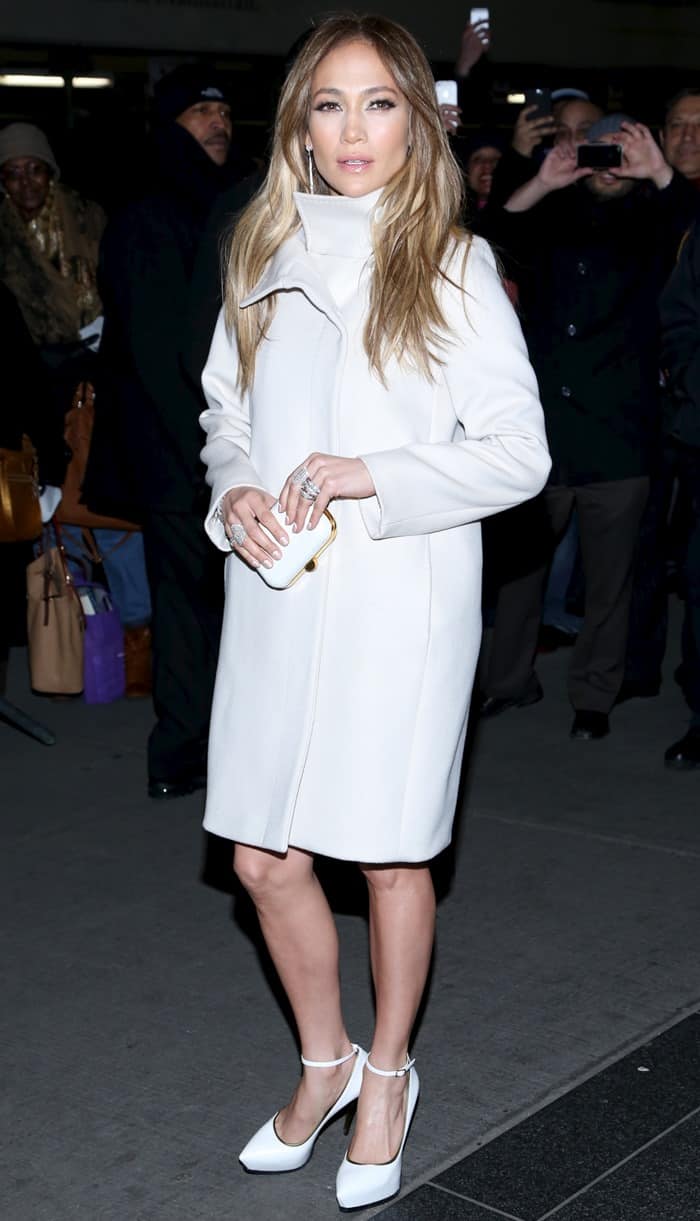 Jennifer Lopez at the premiere of her new movie, 'Parker', in an all-white outfit at at the Museum of Modern Art in New York City on January 23, 2013
Jennifer Lopez wearing a pair of all-white ankle-strap pumps
Oh, wow! Those are gorgeous! Leave it to JLo to always pick the best heels in town, yes? We've actually never seen her do a fail in the shoe department. Her choices are always spot-on!
Well, just so you know, Jen's dress and shoes are from Lanvin. If you're getting a shoe-gasm just by looking at her pumps, then, by all means, grab them at LuisaViaRoma. They come with 5-inch gold mirror heels, detachable ankle straps, and really sleek pointy toes: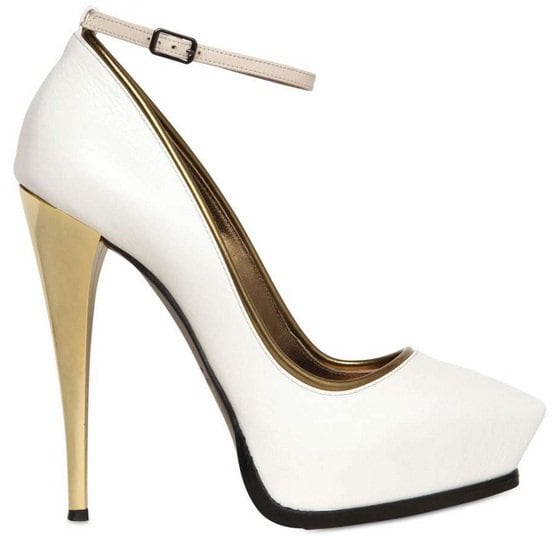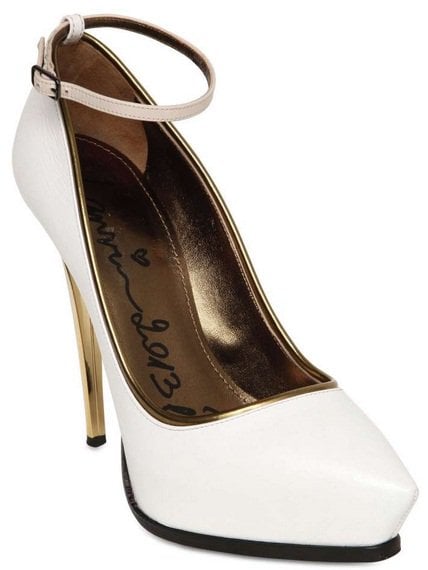 Lanvin Mirror-Heel Ankle-Strap Leather Pumps, $950 at LuisaViaRoma
Because it's a Lanvin, it's also quite pricey, retailing at a heavy $950. If that sounds peanuts to you, then good for you. It also comes in holographic python if you're interested. This metallic version can be purchased at Neiman Marcus: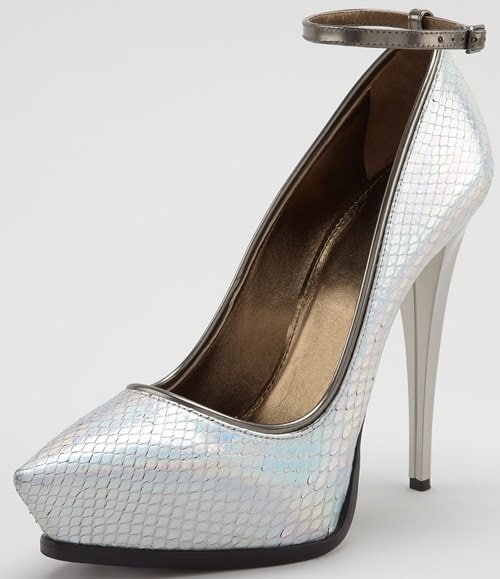 Lanvin Holographic Python Pumps, $950 at Neiman Marcus
Credit: PNP/ Andres Otero/WENN