It seems like we've featured Jessica Alba a lot lately, but she chooses such amazing shoes that we can't help but spread the shoe love!
This time, the actress was out in a pair of super-ladylike pumps. They feature allover blush-tone nude uppers with pointy toes and stiletto heels. The 31-year-old paired her heels with dark denim skinnies, a textured coat by H&M, a cozy wrap scarf, and a bright red Tory Burch satchel bag (available at Shopbop). I like how her red lips complemented the satchel bag.
Jessica could have worn her typical sneakers or flats, but fortunately she decided on a pair of chic and simple pumps instead.
Jessica Alba seen out shopping in West Hollywood, California on February 19, 2013
Do you agree that she looked ladylike and chic? I found a Diane von Furstenberg style at Nordstrom that's incredibly similar to Jessica's pumps, but I'm not sure if it's the exact same pair: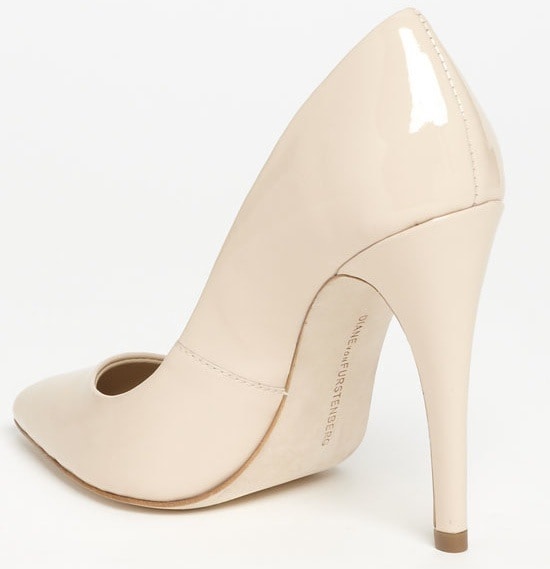 Diane Von Furstenberg "Anette" Pumps, $278
These heels are incredibly versatile and would last for seasons to come, plus they're less than $300, which is a steal for a quality designer style! What do you think?
Credit: WENN