Jessica Biel reflects on the Y2K nostalgia of her youth as the executive producer of Freeform's murder mystery anthology series Cruel Summer.
The Candy actress, Jessica Biel, starred in several early 2000s movies, including Texas Chainsaw Massacre and Stealth. She also had a recurring role in the popular drama series 7th Heaven.
Jessica Biel reunites with 7th Heaven co-star Beverley Mitchell at the Cruel Summer Season 2 premiere held at Grace E. Simons Lodge in Los Angeles, California on May 31, 2023 (Credit: Faye's Vision / Cover Images)
"It just brought me back to my youth," Justin Timberlake's wife told The Hollywood Reporter during the Season 2 premiere of Cruel Summer in Los Angeles.
"It brought me back to being a young woman in Hollywood and a young woman trying to work through this business and the world at this time when technology was changing so much – fashion and music and everything. I think at the time, we didn't realize how cool it was. But looking back now, I miss it so much."
Jessica Biel wearing an all-black Michael Kors Collection Fall 2023 look with black leather over-the-knee boots (Credit: Faye's Vision / Cover Images)
Cruel Summer is a teen drama thriller anthology series created by Bert V. Royal.
In its first season, the show focused on two teenage girls in the mid-1990s and the repercussions on the lives of everyone involved after one disappears and the other takes over.
Chiara Aurelia as Jeanette Turner and Olivia Holt as Kate Wallis in the first season of Cruel Summer (Credit: Freeform)
Meanwhile, the second season follows an intense teenage friendship between Isabella (Lexi Underwood) and Megan (Sadie Stanley) in the early 2000s in a beachfront Pacific Northwest town.
"We wanted to maintain the structure and the skeleton of the show, which is the reason it's so unique because of the timeline and the dual perspective," Jessica Biel said about the creation of the second season.
"But we wanted to change the themes this year," she continued. "We're talking even more deeply about friendship, betrayal, obsession, loyalty. How far would you go to protect somebody you love? What will you risk? Those are real world problems that adults deal with all the time, and so do young adults."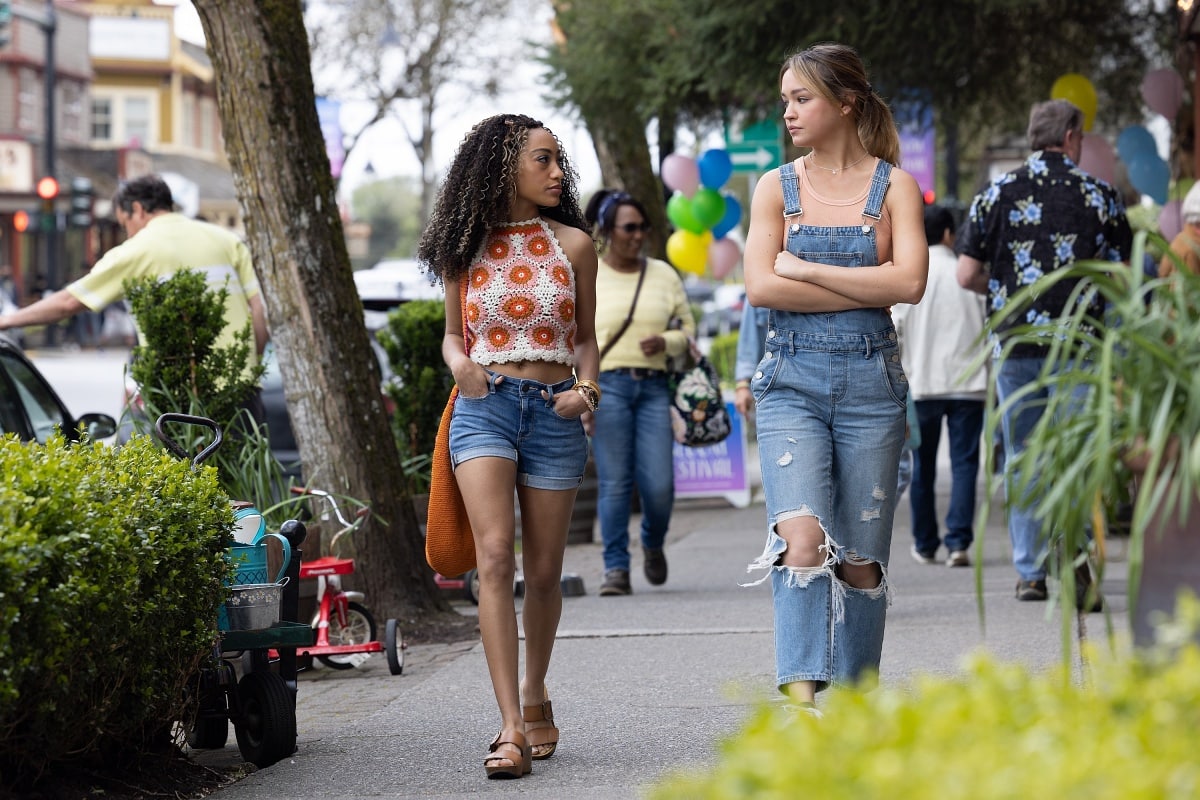 Lexi Underwood as Isabella and Sadie Stanley as Megan in the second season of Cruel Summer (Credit: Freeform)
Now that Cruel Summer is in its second season, the 41-year-old actress shares her experiences with the cast to help them capture the essence of the Y2K setting.
"It definitely helps the fact that she's an early 2000s It girl," Lexi Underwood exclusively told E! News.
"But just being able to bounce ideas off of her and just everyone else that was around during that time – that knew what it was like being a teen during that time – it was great."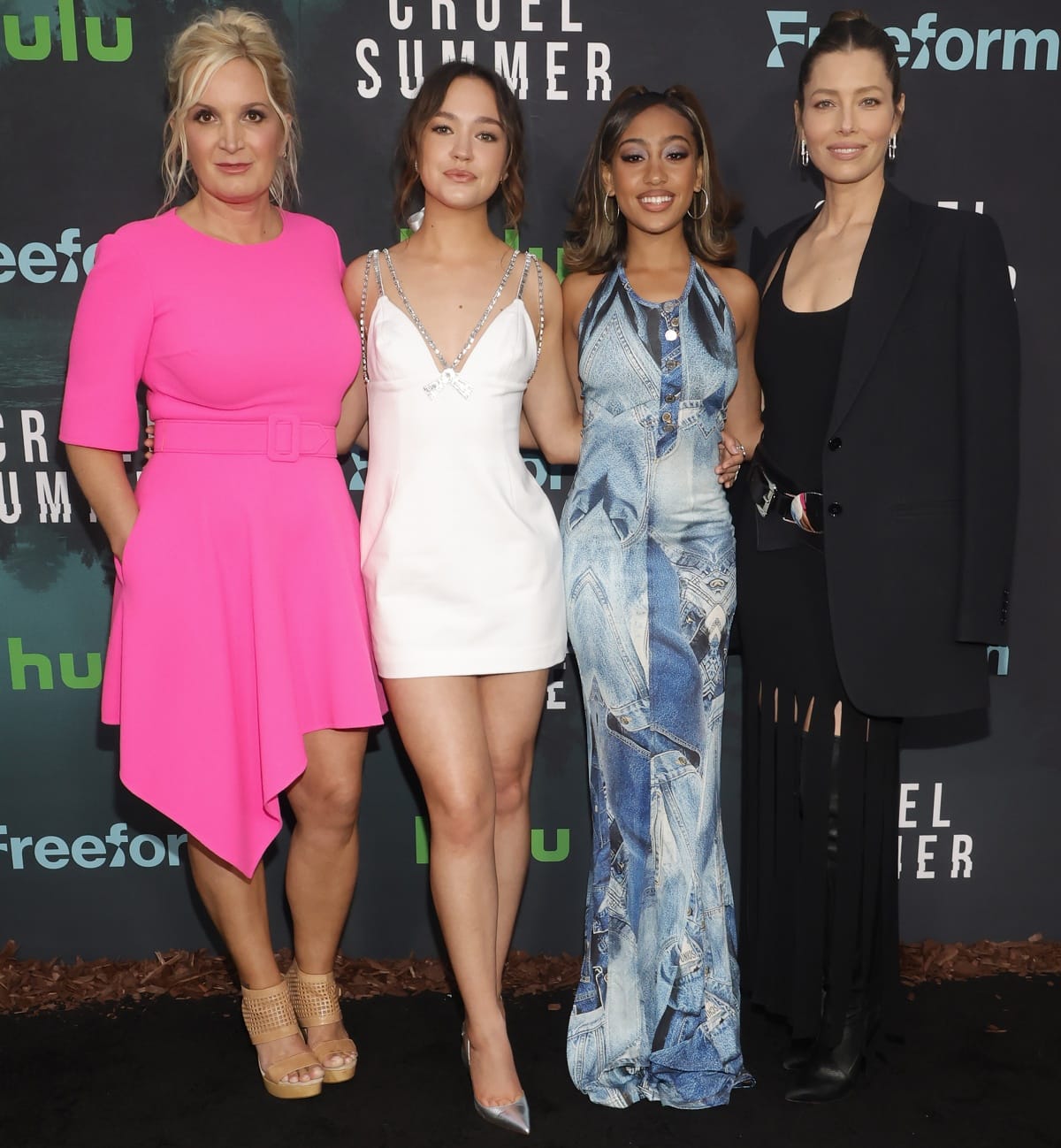 Michelle Purple, Sadie Stanley, Lexi Underwood, and Jessica Biel at the Cruel Summer Season 2 premiere (Credit: Faye's Vision / Cover Images)
Underwood added, "Pinterest was such a crutch for me, like all the pics of Jess and all the other girls during that time, it just gave me so much inspiration to immerse myself in that time period."
"I am Jessica Biel's number one fan," Sadie Stanley told The Hollywood Reporter. "I think she's one of the coolest women in the world. Not only a Y2K icon, obviously, but also just an incredible person."
She continued, "I'm really inspired by the way that she takes charge of her own destiny and her own career. She said, 'If I'm not getting cast in things that I want to be cast in, I'm just going to create them myself.' I think that's really, really awesome. And not only that, she's paving the way for other young women to play really complex, interesting, flawed characters and do really cool projects. I'm so grateful for her making the space for me and Lexi to do that, and many more women after me."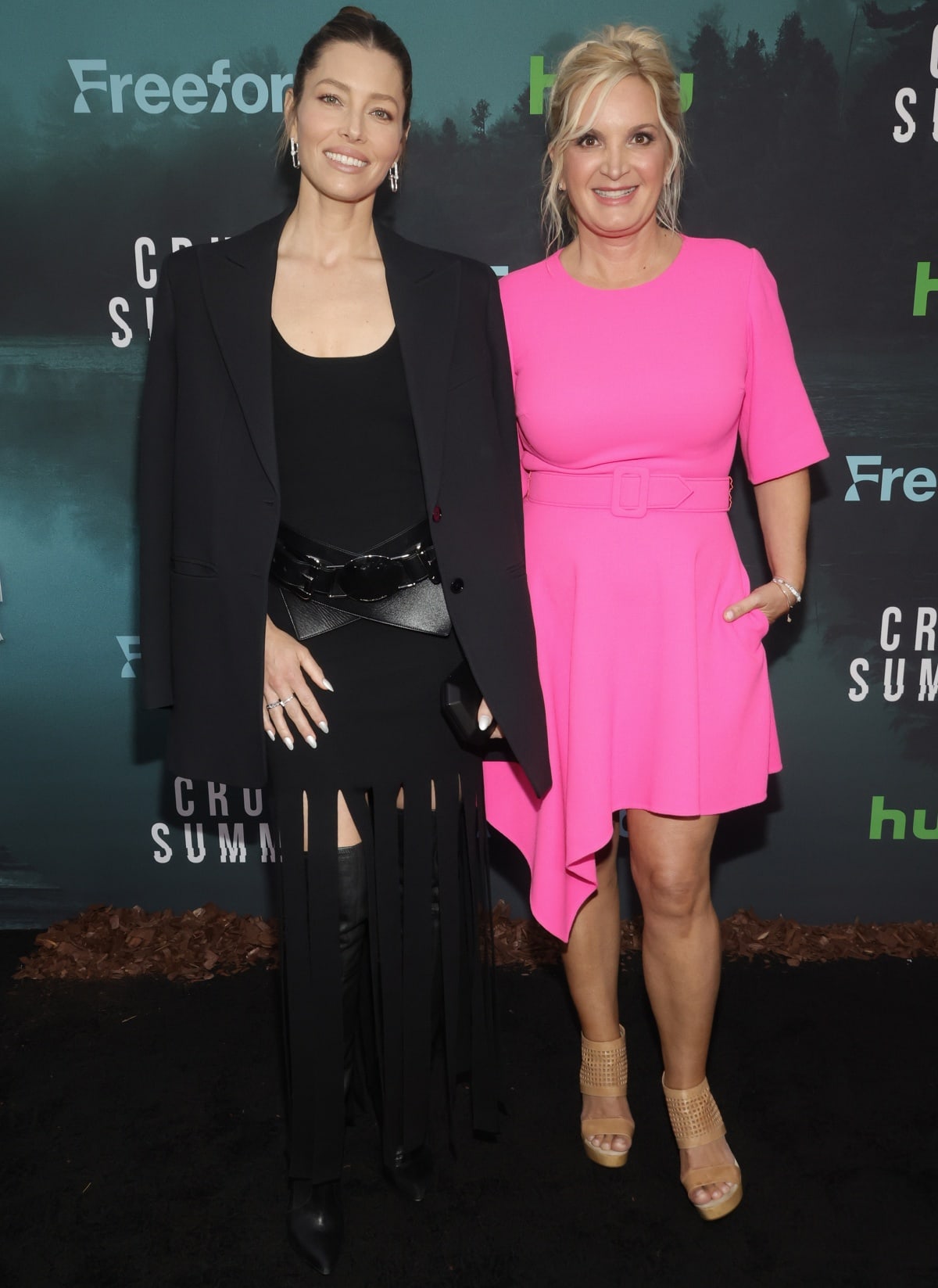 Executive producers Jessica Biel and Michelle Purple attending the Season 2 premiere of Cruel Summer in Los Angeles, California on May 31, 2023 (Credit: Faye's Vision / Cover Images)