In her latest fall campaign, Jessica Simpson elevates style to new heights with the dazzling Lovelly rhinestone knee-high dress boots that you can find at major retailers, including Jessica Simpson, Amazon, Macy's, and Nordstrom.
Jessica Simpson elevates a stunning silhouette to new heights by infusing it with captivating sparkle in the Lovelly rhinestone dress boots (Credit: Jessica Simpson)
These boots bring a touch of glamour to any outfit, featuring an angular square toe and a wrapped block heel that perfectly complements the jewel-encrusted design. With a knee-high silhouette, they make a bold fashion statement.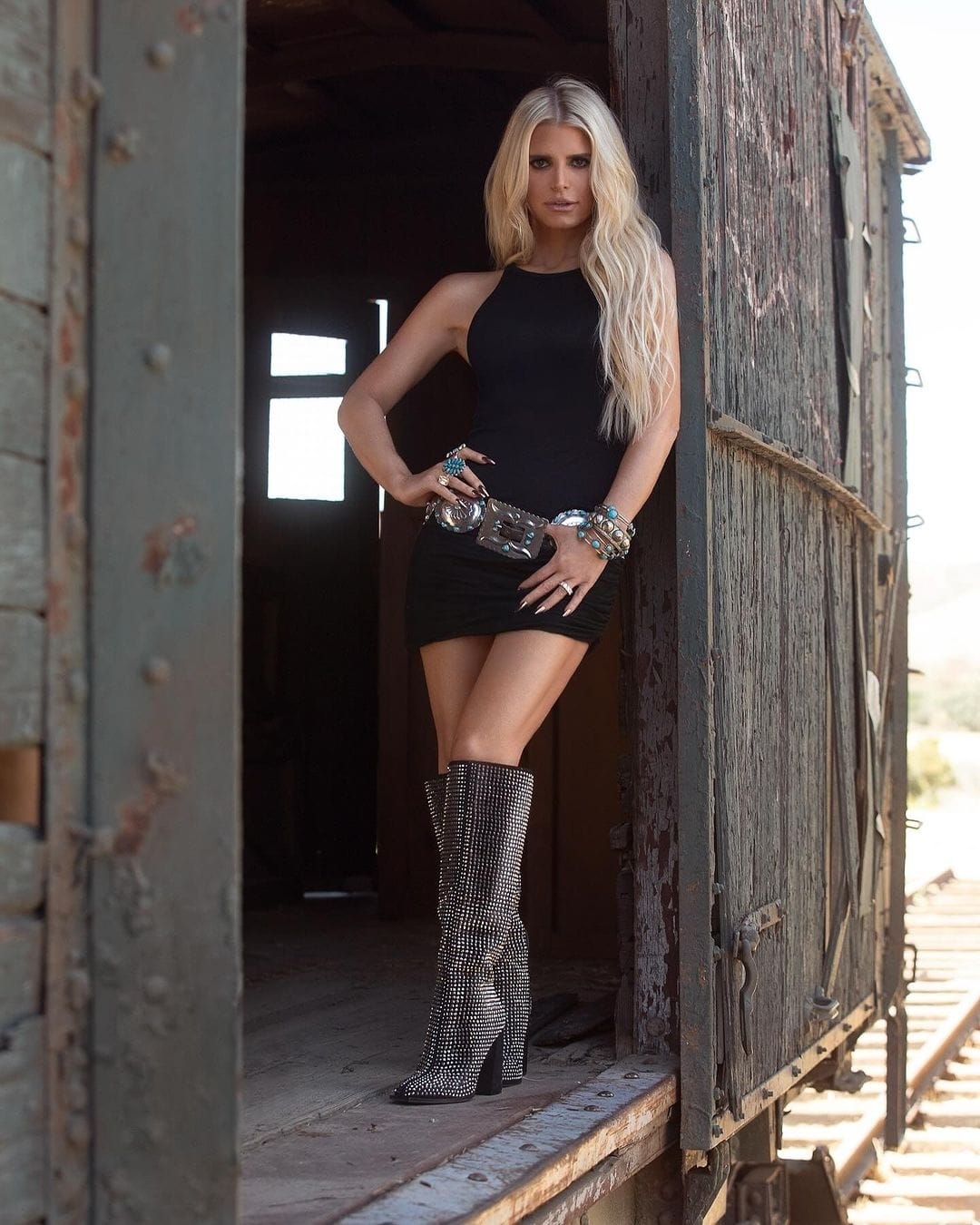 Jessica Simpson confidently dons an angular square toe and a wrapped block heel to harmonize with a knee-high, jewel-encrusted boot, creating a statement-making allure (Credit: Jessica Simpson)
Available in four stunning color options – Black And Jetstone, Valley Pink Sparkle, Silesta White Sparkle, and Malbec Sparkle – these boots cater to a variety of tastes and occasions.
Jessica Simpson's knee-high Lovelly boots come in four stylish color options to suit different tastes and occasions
Step into the season with Jessica Simpson's Lovelly boots and add a touch of sparkle to your fall wardrobe.