We just featured Jessie J in a stunning pair of Tom Ford sandals. This time we spotted the English singer and 'The Voice UK' coach in a chic pair of black sandals with metal plating on the toe strap. She paired her heels with black leather joggers and a bright blue jean jacket. I like this casual chic ensemble on Jessie, especially her shoes!
The only problem is that I can't seem to find out who designed them. They look, or almost scream, Giuseppe Zanotti! I've even spotted similar styles from the designer, which has convinced me that they are, in fact, GZ. It's possible that they're an older style and sold out online. Or perhaps they're very new and not available yet. Nonetheless, we need your help.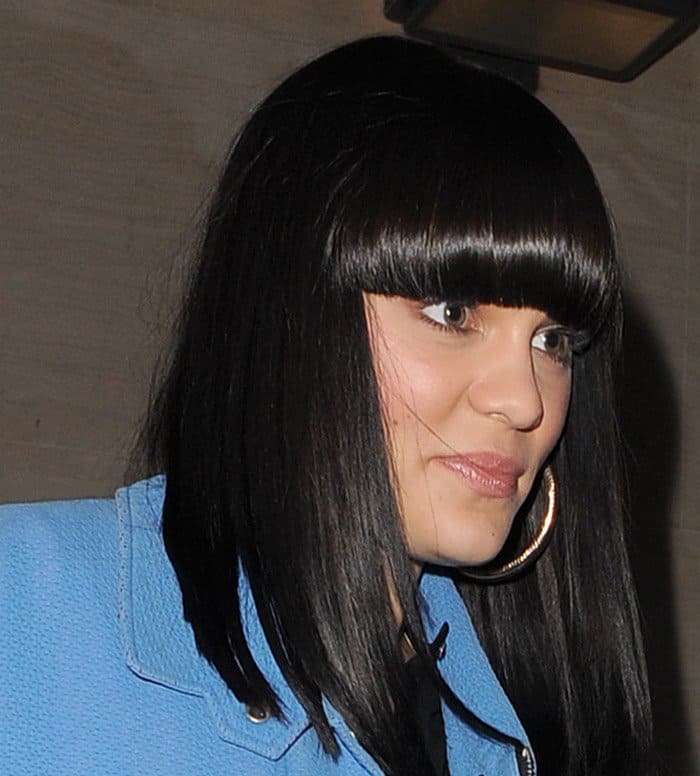 Jessie J leaving her hotel in London on March 13, 2013
Even though I couldn't find Jessie's heels, I can show you some similar styles with the same feel as the metal-plated sandals the singer wore above. The following would also work great with a little black dress or even with cuffed boyfriend jeans and a cropped t-shirt for a little Rihanna vibe:
Giuseppe Zanotti Ankle-Strap Heels with Plates, $695
Saint Laurent 'Tribute' Ankle-Strap Platform Heels, $850
If you know who designed Jessie's metal-detailed heels above, don't forget to spread the shoe love and share!
Jessie J isn't only known for her musical talent and fashion choices. She's also a generous and caring celebrity. In fact, she has agreed to shave her head in the name of charity! Check out this video to learn more about it.
Credit: Will Alexander/WENN