We've always been hot and cold when it comes to Kate Upton and her fashion. Sometimes, she nails the blonde bombshell persona, then, other times, she dresses like she doesn't even know her body type.
The Marriage Story screening with Scarlett Johansson was one of the times when Kate looked like she knew what she was doing. She chose to wear a Twinset black wrap gown that accommodated her curves and showed off her twin assets, her legs.
Kate Upton in a Twinset black wrap gown and Jimmy Choo sandals at the Marriage Story screening held during the 2019 Venice Film Festival at the Sala Grande in Venice, Italy, on August 29, 2019 (Credit: Cinzia Camela / WENN)
That's not to say that Kate didn't draw attention to her other, more famous twin assets that she shook while wearing a bikini in a viral video that catapulted her to fame.
The 27-year-old model's statement piece was a Bulgari 'Serpenti' snake necklace that drew focus on her whole chest area.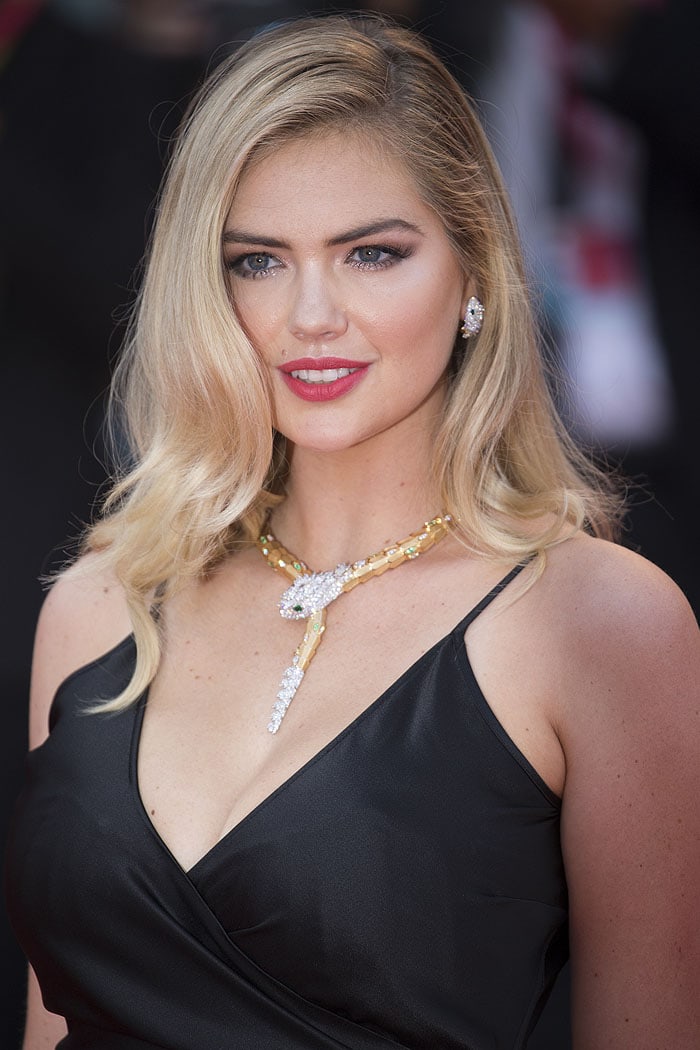 Kate Upton wearing a gold Bulgari Serpenti snake necklace and snake earrings (Credit: Cinzia Camela / WENN)
She paired it with matching snake earrings, a side-parted hairstyle, and muted red lipstick.
Kate piled on even more bling and showed off her feet in Jimmy Choo 'Shiloh' sandals that feature jeweled ankle and toe straps.
Kate Upton showing off pink pedicured toes in Jimmy Choo 'Shiloh' sandals (Credit: Cinzia Camela / WENN)
Jimmy Choo not only designed the 'Shiloh' in different uppers but also changed the jeweled straps' colors to match the material.
Jimmy Choo Shiloh Jewel-Embellished Sandals in Black Suede, $1,295
The holographic leather variation, for instance, is paired with multicolored crystal embellishments.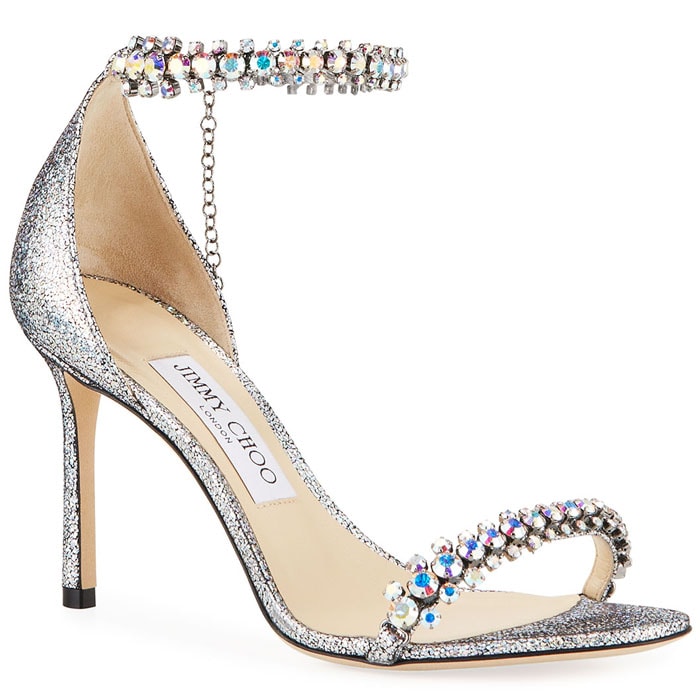 Shiloh Jewel-Embellished Sandals in Holographic Leather, $1,325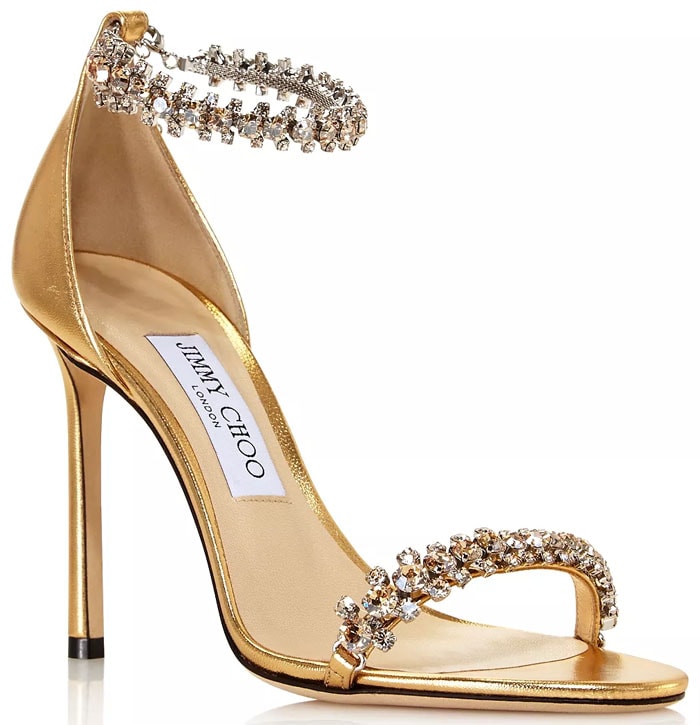 Shiloh Jewel-Embellished Sandals in Gold, $1,295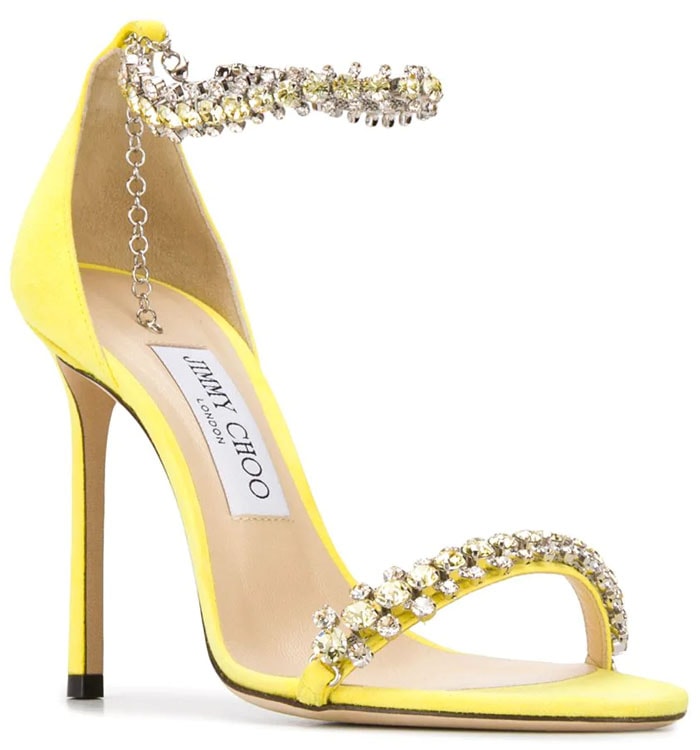 Shiloh Jewel-Embellished Sandals in Yellow Suede, $1,295