Being notorious for always having a case of the giggles, Dakota Fanning's little sister is busy making her own mark in Hollywood.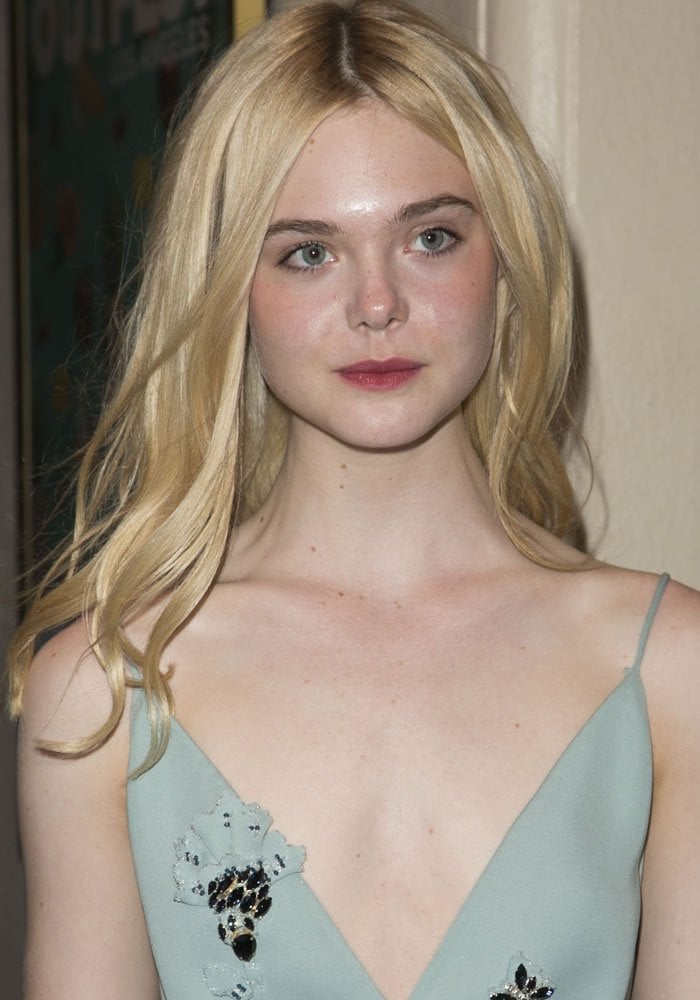 Elle Fanning looked pretty in an embellished Prada dress
Elle Fanning, who is a spitting image of her big sister, is now hitting the red carpets by herself, this time to present the Outfest Achievement Award to her upcoming director, John Cameron Mitchell. The two have worked together on an upcoming film titled How to Talk to Girls at Parties, a science fiction romantic comedy.
Elle Fanning was her usual giggly youthful self
Elle broke out into her usual giggly youthful self despite looking more mature than usual in a sweet Prada dress, which was embellished with flowers and ribbons.
Elle Fanning completed her look with silver Christian Louboutin "Iriza" pumps
The 17-year-old paired the dress with the silver Christian Louboutin "Iriza" pumps.
Elle Fanning revealing sexy toe cleavage on the red carpet
Best known for the long-running off-Broadway rock musical Hedwig and the Angry Inch, John Cameron Mitchell's net worth is estimated to be at $2.5 million. He also directed the 2010 film Rabbit Hole, starring Nicole Kidman in an Oscar-nominated performance.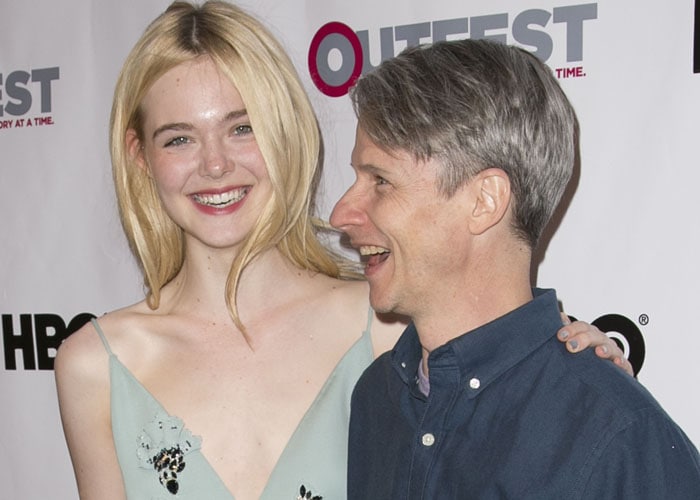 Elle Fanning (L) and John Cameron Mitchell arrive at the opening night gala of "Tig" at the 2015 Outfest Los Angeles LGBT Film Festival at the Orpheum Theatre on July 9, 2015, in Los Angeles, California
In 1985, aged 22, he came out as gay to his family and friends. In an interview with The Daily Beast, he talked about how he struggled as a child.
"Ceann is me if I never left that small town," said Mitchell about a character in Anthem: Homunculus, a six-hour, 10-episode epic about a man and his teratoma.
"My dad was in the army (he was a major general). We moved to 15 or so places. But Junction City was interesting because it was more diverse, it had a high crime rate because of the servicemen. I pubesced at its Catholic school. And it's where my brother Samuel died, and I discovered I was gay. I keep coming back to it."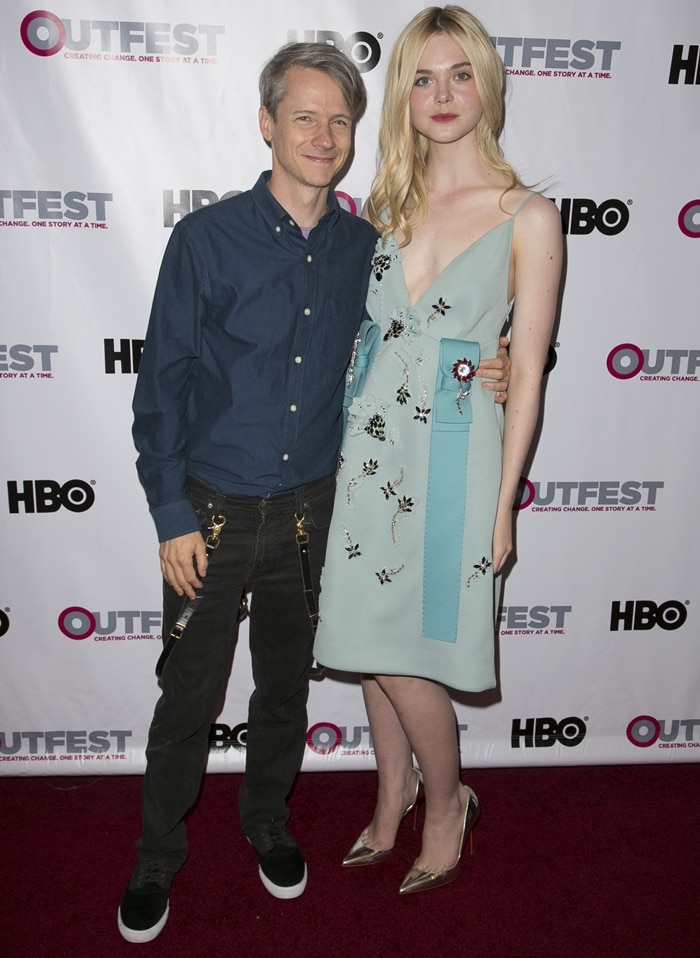 Elle Fanning presented John Cameron Mitchell with the Outfest Achievement Award
Elle Fanning presenting the Outfest Achievement Award to director John Cameron Mitchell
Elle's sharp silver Loubs are no longer available, but we've got glitter and iridescent d'Orsay alternatives locked down for you. Check out the gorgeous Louboutins at Bergdorf Goodman and Nordstrom:
Iriza Half-d'Orsay Glitter Red Sole Pump in Gold, $695
Iriza Iridescent Red Sole Pump in Digitale/Silver, $695
Credit: Sky Nguyen's Youtube Account / Brian To / WENN