Karl Lagerfeld has always been notorious for bringing in a handful of choice celebrities to show up at Chanel fashion shows, often handpicking the up-and-coming or the rebellious.
Lily Collins reveals her belly button in a crop top
Joining the Lagerfeld army alongside familiars like Kristen Stewart, Rita Ora, and newcomer Lily-Rose Depp (who happens to be Johnny Depp's daughter) is none other than Lily Collins.
Lily Collins rocks Elizabeth and James Presli wide-leg pants in crepe
After showing up at the Chanel Haute Couture show in a sheer jumpsuit, the 26-year-old spent her last moments in Paris on tourist mode.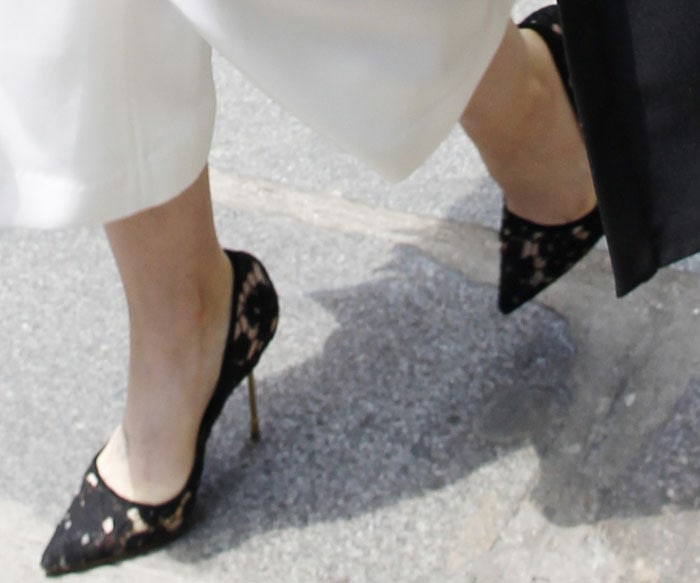 Lily Collins wears black lace Kurt Geiger heels
Lily was spotted in a crop top, Elizabeth & James "Presli" loose crop trousers, a full-length Topshop sleeveless duster (available at Nordstrom), and Kurt Geiger "Britton" heels.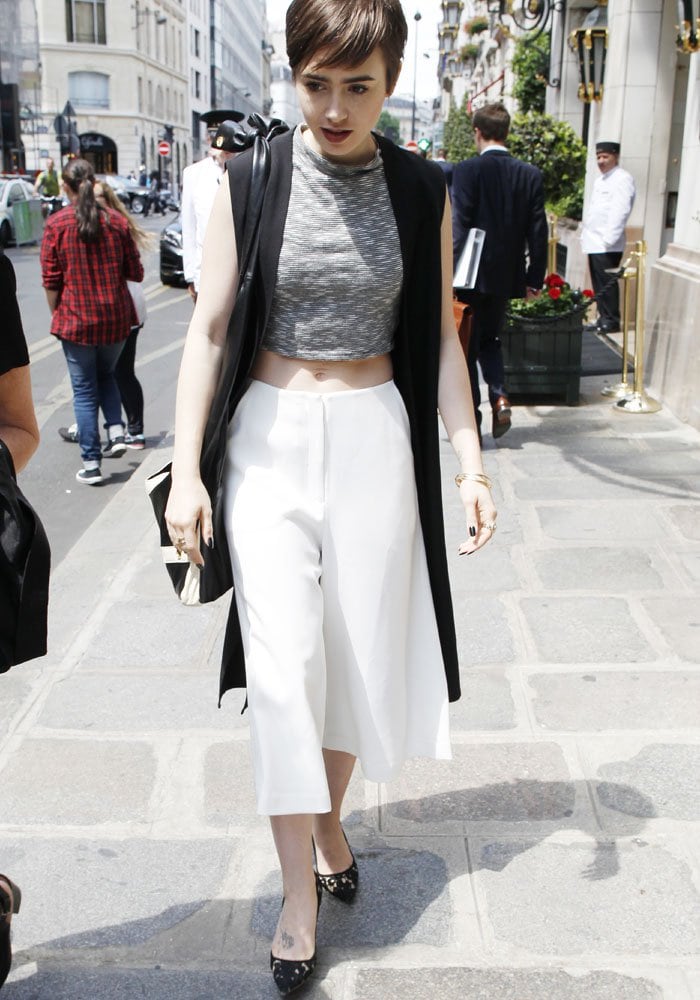 Lily Collins wears a full-length Topshop sleeveless duster in Paris, France on July 9, 2015
Lily Collins is definitely one of the trendsetters to watch, as she already has Karl Lagerfeld on her style resumé.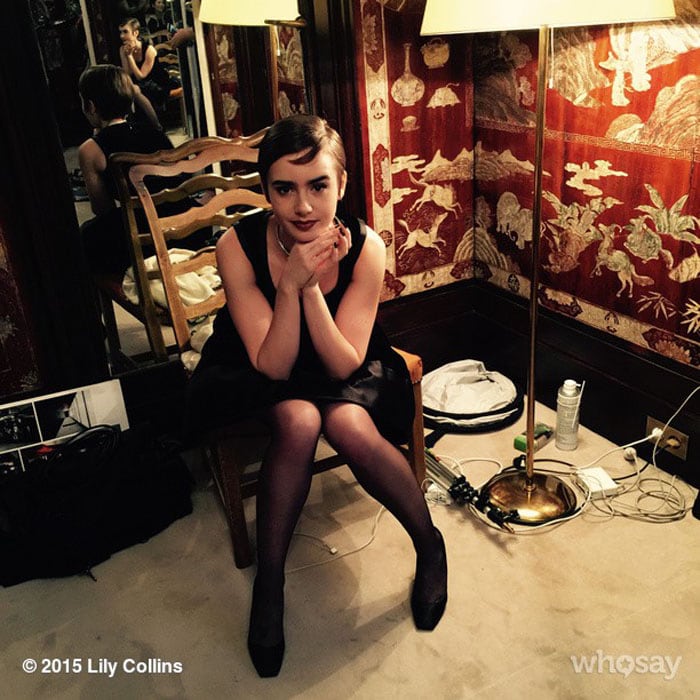 Lily Collins uploads a photo of herself sitting in a chair where Coco Chanel used to dream up her designs
To get a head start acquiring her impressive style, grab her gorgeous lace stilettos over at Zappos.
Kurt Geiger London Britton Courts, £270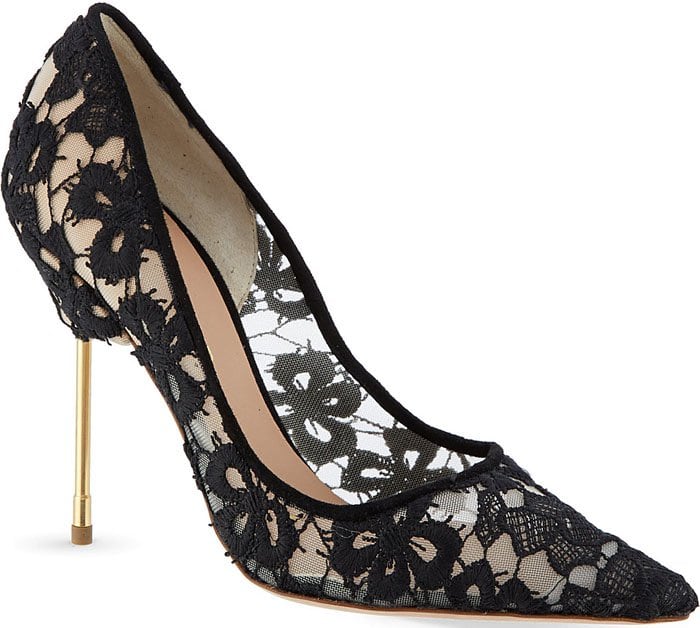 Credit: Lily Collins' Instagram / WENN