The romance between "Dawson's Creek" actor Joshua Jackson and the up-and-coming "Queen & Slim" actress, Jodie Turner-Smith, has been nothing short of a whirlwind.
The private pair have been linked since the Fall of 2018, and the two now share a baby daughter and a bond in marriage.
Who is Joshua Jackson?
Joshua Carter Jackson was born in Vancouver, British Columbia. He lived in California until the age of 8, when he returned to Vancouver with his younger sister and mom.
His father abandoned the family when Jackson was young. Today, this famous 44-year-old actor has a net worth of $12 million and stands at just over 6 feet tall.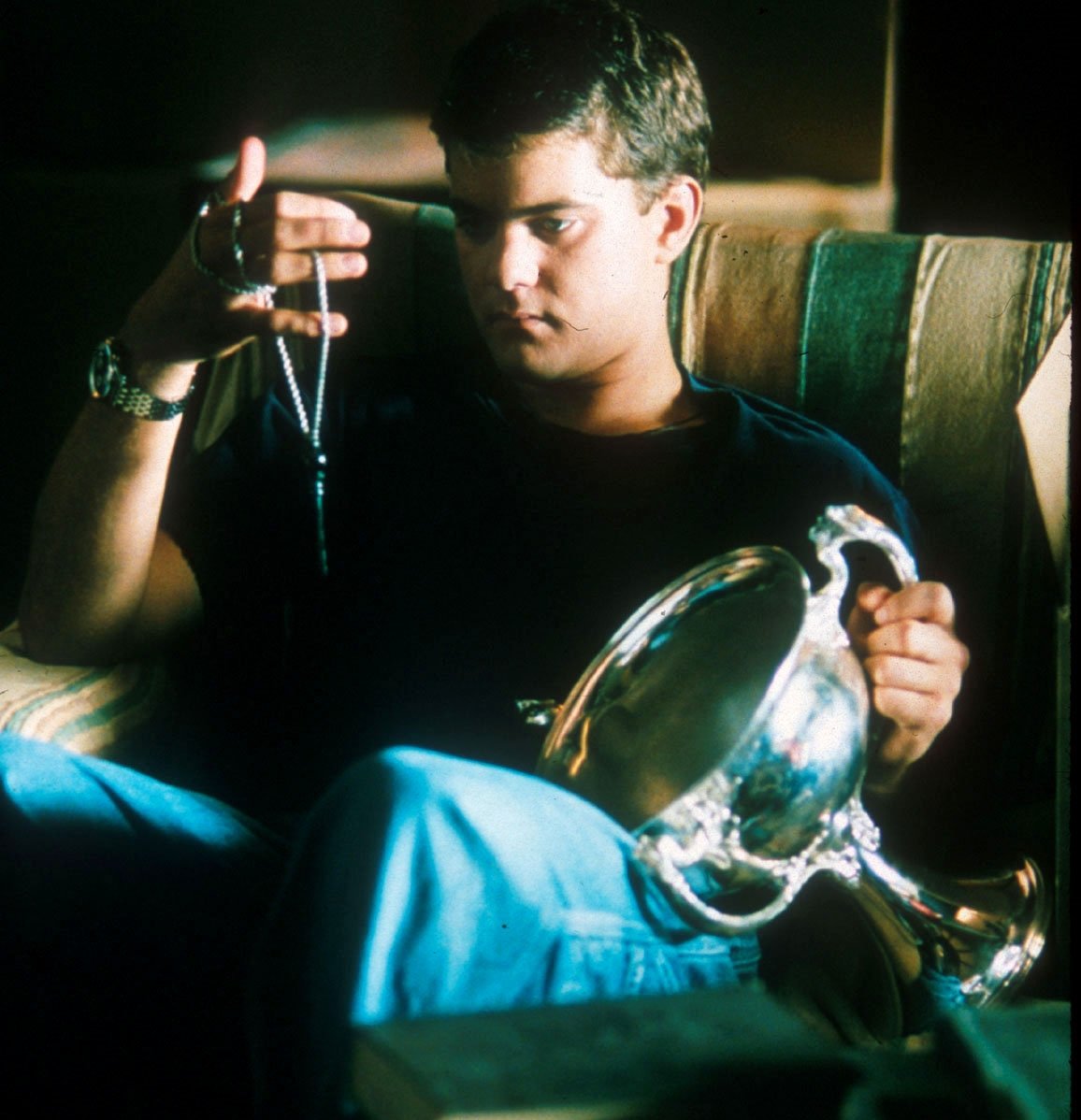 Joshua Jackson as Lucas John "Luke" McNamara in the 2000 American thriller film The Skulls (Credit: WENN / Universal)
You may recognize Joshua Jackson from the hit 1990's TV show "Dawson's Creek," where he played Pacey Witter. This series also starred James Van Der Beek, Katie Holmes, Busy Philipps, and Michelle Williams.
The show ran from 1998 through 2003 with 128 episodes. Jackson briefly dated Holmes in 1998 and 1999. Holmes would later go on to marry, have a child with, and then divorce actor Tom Cruise.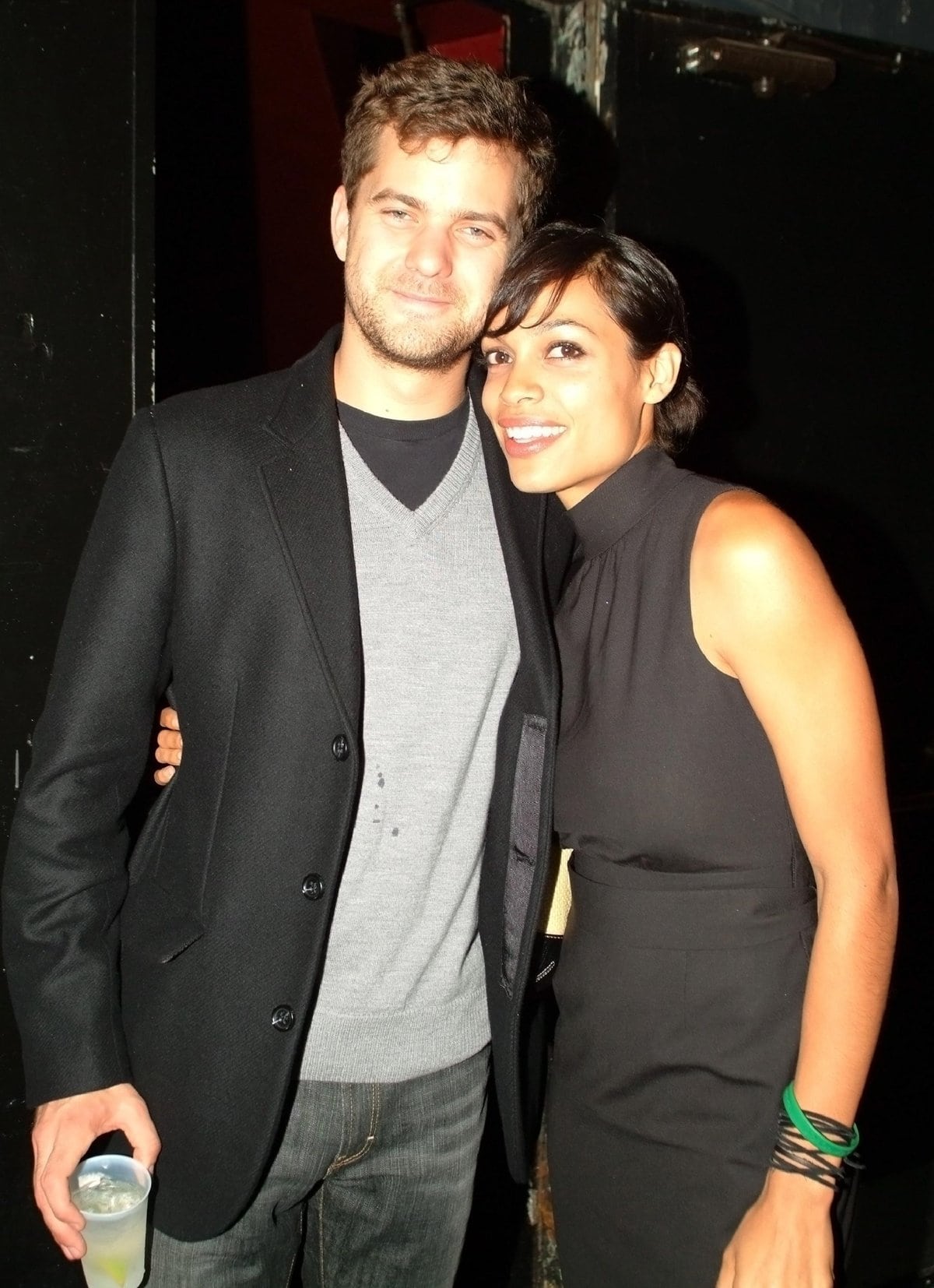 Rosario Dawson dated Joshua Jackson for about a year (Credit: WENN)
Jackson also famously dated Rosario Dawson from 2002-2003 and German actress and model Diane Kruger for ten years during 2006-2016. Kruger recently got engaged to Norman Reedus.
Jackson has been a lead and supporting actor in Hollywood since his 1991 role in "Crooked Hearts." His other more famous roles are in "The Mighty Ducks," "Cruel Intentions," "Fringe," "Little Fires Everywhere," and most recently "Dr. Death."
Unfortunately, Jackson could not be part of "The Mighty Ducks" reunion episode due to conflicts with shooting "Dr. Death." He has been nominated and won several awards, including multiple wins at the Teen Choice Awards for his acting in "Dawson's Creek."
Who is Jodie Turner-Smith?
Nine years younger than her husband, this 35-year-old British actress and model is based out of the United States. She has Jamaican heritage, stands at 5' 9", and has an estimated net worth of around $1 million.
Jodie Turner-Smith was born in England and grew up in Peterborough. Eventually, she moved to Maryland and then attended college in Pittsburgh, Pennsylvania, before moving to Los Angeles to pursue a career in acting and modeling.
Jodie Turner-Smith attends the Premiere Of Netflix's "Bright" at Regency Village Theatre on December 13, 2017, in Westwood, California (Credit: FayesVision / WENN)
A chance encounter meeting N.E.R.D.'s Pharrell Williams led her out of Pittsburgh, where she was working as a banker, and to LA. Williams convinced her to become a model, and the rest is history.
In an interview with Oprah Daily, the actress shared she was excited about the opportunity to meet black people in America.
"But it was a huge culture shock because I was rejected by the black community. They were like, 'You talk like a white girl.' People would call me an Oreo. All I wanted was acceptance," she said.
British actress Jodie Turner-Smith is known for her work in The Last Ship (2017), Nightflyers (2018), Queen & Slim (2019), and Without Remorse (2021) (Credit: Joseph Marzullo / WENN)
Turner-Smith has had a few notable roles in her short time as an actress. She debuted in 2013 as a siren on HBO's "True Blood," with Anna Paquin, Alexander Skarsgard, and Stephen Moyer in lead roles.
She also appeared in Zayn Malik's music video for "Pillowtalk." She also had roles in "The Last Ship," "Nightflyers," "The Neon Demon," "Queen & Slim," and "Without Remorse."
She stars as Winnie Richards in the 2022 apocalyptic black comedy film White Noise.
Love at First Sight – A Chance Meeting at Usher's 40th Birthday Party
The two have separately admitted that for them, it was love at first sight. In an interview with Seth Meyers, Turner-Smith shared that she had a childhood crush on Jackson when she watched him in his role as Pacey on "Dawson's Creek."
Many years later, she and Jackson met at Usher's 40th birthday party at a club in West Hollywood called Delilah.
"When I first met my husband, it was kind of — we had a one-night stand," Turner-Smith revealed in May 2021 during a Late Night with Seth Meyers appearance. "We're in a two, three-year one night stand now."
"First of all, I saw him before he saw me and when I saw him, I was like, 'I want that," she said about playing hard to get. "And then when he saw me, I just pretended like I didn't see him."
That night at the party, Turner-Smith was wearing a t-shirt from a 2018 movie called "Sorry to Bother You." The shirt is worn by the character named Detroit, played by Tessa Thompson, and it said, "The Future is Female Ejaculation."
Jodie Turner-Smith and Joshua Jackson met at Usher's 40th birthday party (Credit: Avalon / WENN)
This turned out to be the perfect conversation starter, as Jackson looked at Turner-Smith and shouted, "DETROIT!" According to Turner-Smith, Jackson followed her around the party the rest of the night.
"We were pretty much inseparable from the word go. It was a whirlwind romance and I can tell my daughter I literally saw her mother across a room and thought, "I have to be next to this woman,"' Jackson shared with Mr. Porter. "I was not looking to fall in love again or meet the mother of my child, but life has other plans for you."
Their Romance Timeline
This private couple did everything they could to keep their relationship under the radar. Find the timeline of their relationship below.
October 2018
The two meet at Usher's 40th birthday party at Delilah, a club in West Hollywood. Other guests in attendance include Kendall Jenner, Kevin Hart, and Tyler Perry.
November 2018
The couple is spotted having lunch together and holding hands in Los Angeles.
December 2018
The couple celebrates New Year's Eve in Nicaragua.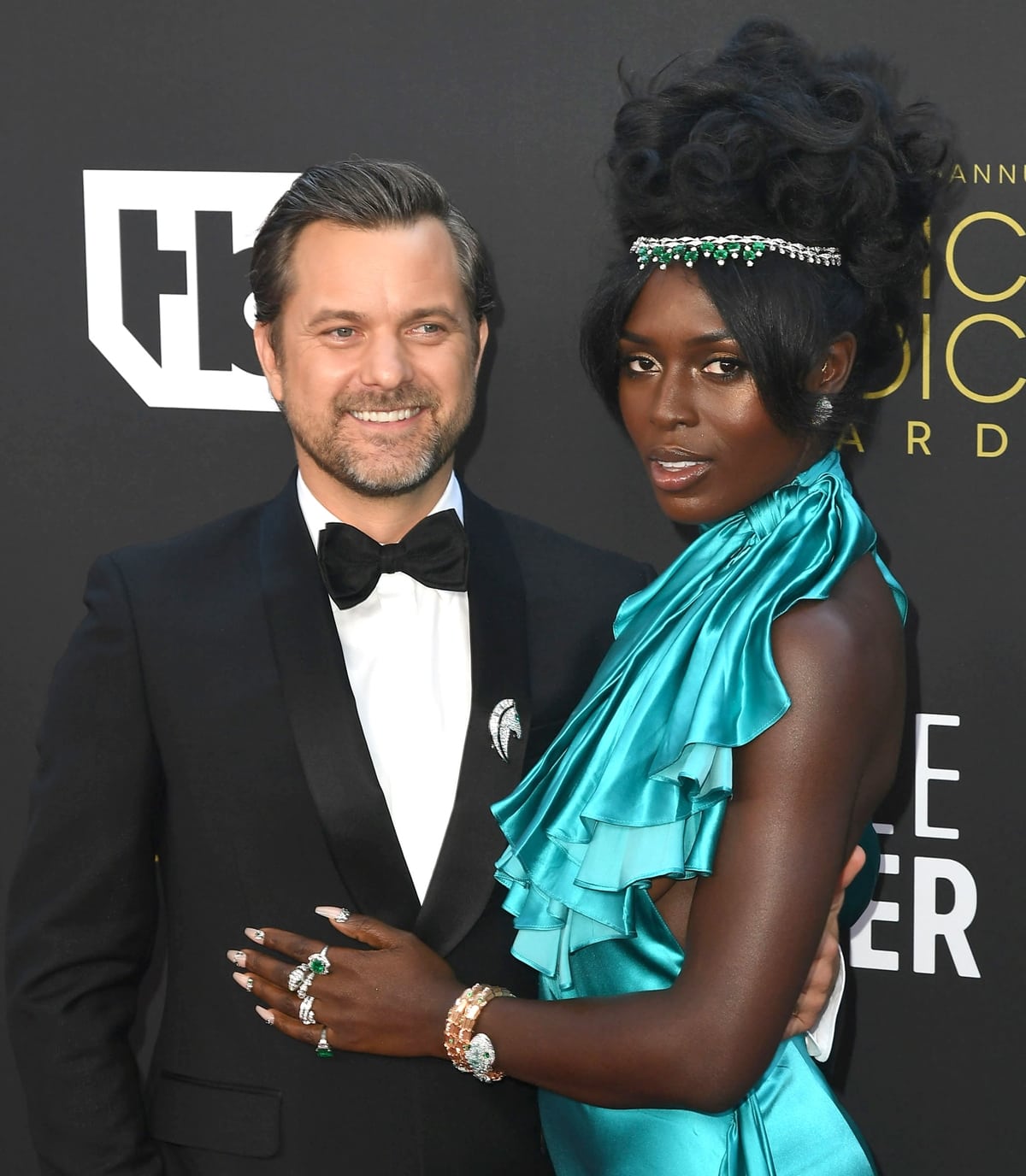 Joshua Jackson met Jodie Turner-Smith in October 2018 at Usher's 40th birthday celebration (Credit: Media Punch / INSTARimages / Cover Images)
August 2019
Jackson and Turner-Smith are spotted at the Beverly Hills courthouse acquiring a marriage license.
"I think it's really beautiful to be with someone who is so supportive and so loving," she told People about her husband. "We're so similar in so many ways. We're like mirrors for each other. And I just really love that human being."
"We high-five each other all the time about how great we chose," she added. "We're like, 'You did a great job choosing,' and then we're like, 'Yeah, you too.'"
November 2019
The two debuted together on the red carpet for the premiere of "Queen & Slim" at the AFI Film Festival. It is here that fans saw her beautiful engagement ring and noticed Jackson wearing a gold ring on his wedding finger.
December of 2019
The pair secretly weds and there are reports that they are expecting their first child together.
March 2020
The couple confirms that a baby girl is on the way.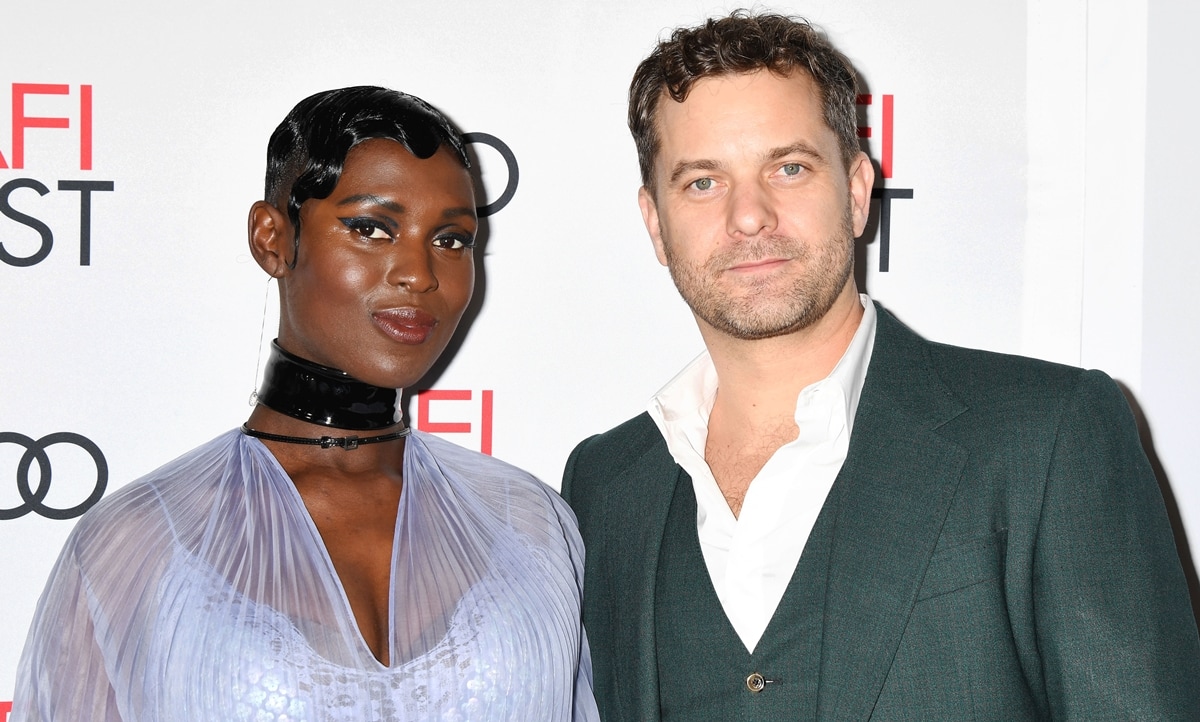 Jodie Turner-Smith and Joshua Jackson obtained a marriage license at a Beverly Hills courthouse on August 2, 2019 (Credit: Avalon / WENN)
April 2020
People Magazine reports the baby's arrival.
Turner-Smith shared in an essay for British Vogue, "every stage of my pregnancy brought its own challenges and lessons."
She continued, "We had already decided on a home birth, because of concerns about negative birth outcomes for black women in America — according to the Centers for Disease Control and Prevention, the risk of pregnancy-related deaths is more than three times greater for black women than for white women, pointing, it seems to me, to systemic racism," she added.
Jodie Turner-Smith in a baby pink Gucci lace gown with white boots at the photocall for "White Noise" at the 79th Venice International Film Festival on August 31, 2022, in Venice, Italy (Credit: Alberto Terenghi / IPA / INSTARimages / Cover Images)
"Delivering at home ensured that I had what every single woman deserves to have: full agency in determining my birth support," Turner-Smith said.
"Both of us had watched our own mothers struggle to raise children without such support. Both of us were determined to create something for ourselves. He kept saying to me, 'There's no part of this that I'm going to miss.'"
May 2020
Jackson shares a beautiful post on Instagram honoring his wife on Mother's Day.
"Dear Jodie, on this most special of mothers days I want to thank you for being the light that you are. For the passion with which you threw yourself into nurturing and protecting our child when she was in your womb. For the dedication and will you showed bringing her into the world. I have never witnessed a more powerful being than you through those moments. Thank you for the depth of grace you have found since our daughter has arrived. The commitment that you make look so effortless but I know is anything but. Thank you for making me a father. For trusting me enough to embark on this journey together. I am humbled more and more every day by that. I love you. I love seeing you enter the pantheon of mothers. And I look forward to walking this path by your side as we nurture this little engine of joy you have blessed the world with."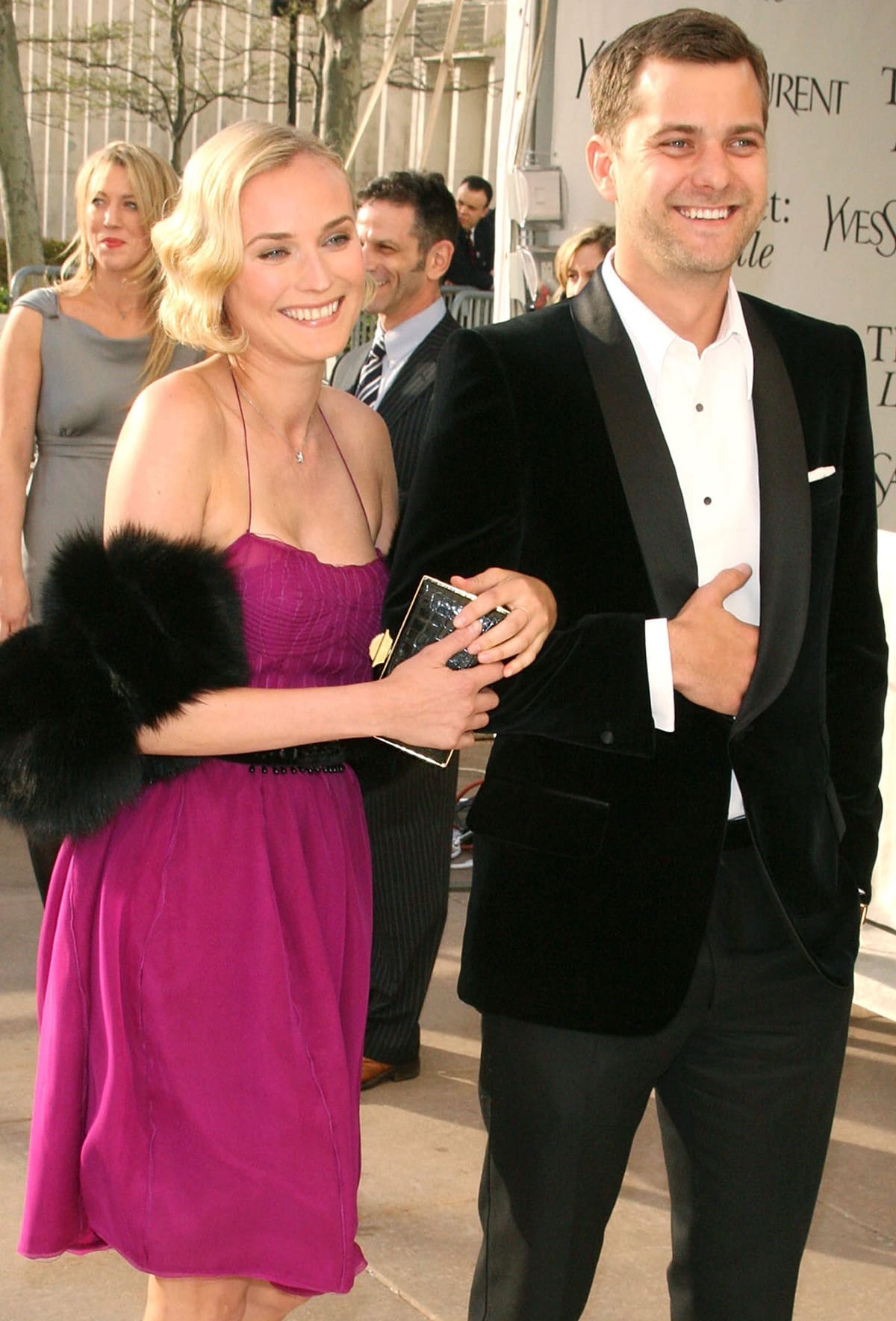 Joshua Jackson and Diane Kruger dated for ten years before breaking up in July 2016 (Credit: PNP / WENN)
Jackson and Turner-Smith's Engagement
In an interview with Jimmy Fallon, Fallon asked Jackson if the two always knew they would get married. Jackson responded, "I knew the moment she asked me."
On New Year's Eve, when the two were in Nicaragua on a beautiful romantic beach stroll, Turner-Smith asked Jackson to marry her. He did not see it coming, and ultimately decided it was a great idea as well.
Jackson went on to tell Elle Magazine, "What I didn't say in that interview was there was a caveat, which is that I'm still old school enough that I said, 'This is a yes, but you have to give me the opportunity.' She has a biological father and a stepdad, who's the man who raised her. [I said], 'You have to give me the opportunity to ask both of those men for your hand in marriage.' And then, 'I would like the opportunity to re-propose those to you and do it the old-fashioned way down on bended knee.' So, that's actually how the story ended up."
Both wearing Gucci, Jodie Turner-Smith and her husband Joshua Jackson attended the 2022 Met Gala Celebrating "In America: An Anthology of Fashion" at The Metropolitan Museum of Art on May 2, 2022, in New York City (Credit: John Nacion / Startraksphoto / Cover Images)
The two didn't share with the press any news of their engagement. Turner-Smith explained why she kept the news to herself, "There was this wave of people who were upset that I was possibly married to a white man. In America, interracial dating or marriage is not something that is as accepted," she said.
"Certain people feel strongly against it, in both communities. I felt it from the black community. It is so complicated. I don't want to give it too much energy. The horrific things that people were saying, it makes you. I'm learning there are certain things I have to really keep for myself."
Baby Bliss
After their engagement and marriage, the two had a baby daughter together in April 2020.
In an interview with Elle Magazine, Turner-Smith spoke on finding her inner strength and childbirth. She stated, "Patriarchal society really is out here, scamming women into thinking that they're not supremely powerful beings."
Jackson also shared that his daughter's personality is already showing, "I can't wait to take her scuba diving. I can't wait to take her skiing. I can't wait to read a great book with her. I'm not worried at all she'll be a wallflower. She's been a character from the word go."
Jodie Turner-Smith, in a bright blue Gucci dress with Bulgari jewelry, was joined by her husband Joshua Jackson at the 27th Annual Critics Choice Awards at Fairmont Century Plaza on March 13, 2022, in Los Angeles, California (Credit: Xavier Collin / ABACA / INSTARimages)
"She's talking! So when we were leaving to come down here today, she was like, 'I come work? I come too? I come too,'" he said about his daughter at the 27th annual Critics' Choice Awards in May 2022.
"[Being an] actress is gonna be too small for her. She's gonna rule the world."
Joshua Jackson as Dr. Death
Jackson's new television show is a Peacock Original, "Dr. Death," based on the true story of a terrible doctor, Dr. Christopher Duntsch. This doctor performed 38 surgeries, of which 33 were catastrophic, and two ended in death.
Christian Slater, Grace Gummer, Joshua Jackson, AnnaSophia Robb, and Hubert Point-Du Jour at the Dr. Death exclusive screening event at NeueHouse Terrace in Hollywood, California, on July 8, 2021 (Credit: MEGA / WENN)
A third patient has since died. Jackson shared his connection to this story that is based on a podcast.
"The system that created this person still exists. It took a whole system around him to allow him to keep on doing that damage to people, and that system still exists." Alec Baldwin and Christian Slater also star in the show that was renewed for a second season in July 2022.
Jodie Turner-Smith in a glittering Gucci gown with bright green opera-length gloves and emerald jewelry at the Netflix film "White Noise" and opening ceremony red carpet at the 79th Venice International Film Festival on August 31, 2022, in Venice, Italy (Credit: Aurore Marechal / ABACA / INSTARimag / Cover Images)
As for this couple, their future looks bright. Turner-Smith shared with Oprah Magazine that the two are 'obsessed with each other' and that she frequently watches Jackson's films: 'I do it whenever we're apart because I miss him so much. He loves that I am obsessed with him.'"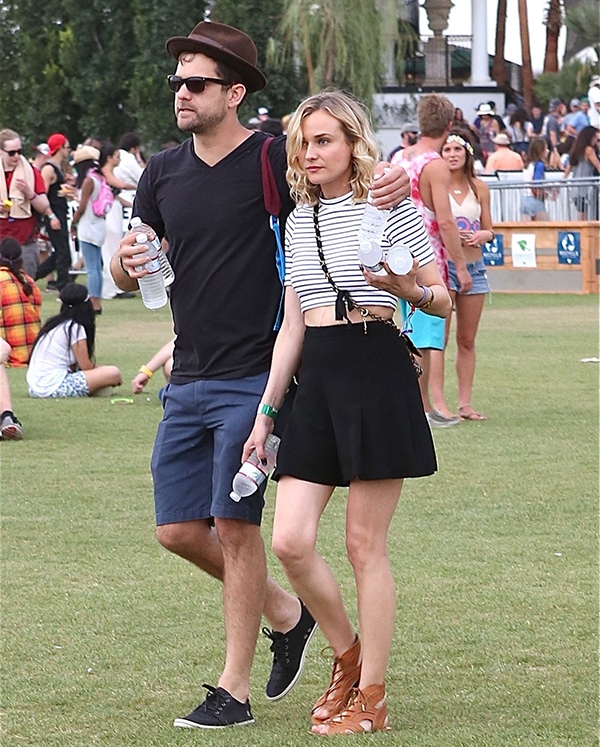 Joshua and Diane opted for casual and chic clothes at Coachella (Credit: WENN)
In April 2014, Diane Kruger and Joshua Jackson looked super sweet together during the second weekend of the 2014 Coachella Music Festival.
Joshua placed his arm around his German actress girlfriend as they walked through the young Coachella crowd. Some photos show the couple carrying three bottles of water each, which was probably enough to keep them hydrated while enjoying the festival.
Just like the other trendy attendees at the fete, Joshua and Diane opted for casual and chic clothes.
Joshua Jackson and Diane Kruger at the second weekend of the Coachella Music Festival 2014 in Indio, California, on April 18, 2014 (Credit: WENN)
The then 35-year-old actor looked relaxed in a black V-neck tee, navy shorts, and black sneakers, which he styled with a brown fedora and a pair of sunglasses.
Diane Kruger in a striped crop top with a high-waisted black skirt (Credit: WENN)
His always stylish girlfriend of almost eight years matched his laid-back getup, and she turned heads in a midriff-baring number.
Diane Kruger's wavy locks and red lip shade glammed up her casual look (Credit: WENN)
Diane Kruger complemented not just her man but also the trendy young attendees at the event. She donned a striped crop top with a high-waisted black skirt. Her wavy locks and red lip shade glammed up her casual look.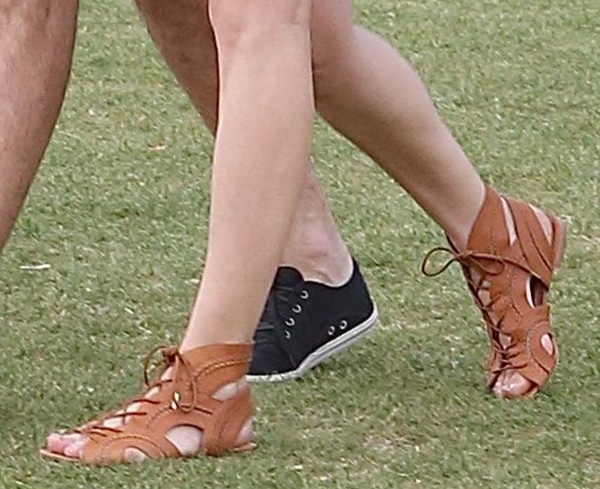 Diane Kruger flaunts her legs in tan gladiator sandals with scalloped panels (Credit: WENN)
Finishing the relaxed but stylish ensemble were her tan 'Toledo' gladiator sandals by Joie.
Diane Kruger wears gladiator sandals with whipstitched seams (Credit: WENN)
They are made of leather and feature striking scalloped panels with whipstitched seams, lace-ups, open toes, and sexy cutout details.
Diane Kruger wearing Joie "Toledo" sandals (Credit: WENN)
Aside from tan, Diane Kruger's Joie sandals are available in three other color versions:
Joie "Toledo" Sandals in Tan, $315
Joie "Toledo" Sandals in Gravel, $315
Joie "Toledo" Sandals in Black, $315
Joie "Toledo" Sandals in Dusty Pink Sand, $315