A celebrity's image is highly reliant on her stylist, who makes sure that her client is always camera ready with gorgeous designer frocks, the perfect hairstyle and flawless makeup. Julianne Hough's style squad has been phenomenal so far, crushing the red carpet with one gorgeous look after another.
Unfortunately, at the 2016 CFDA Fashion Awards, Julianne's stylist committed one tiny but crucial fashion faux pas.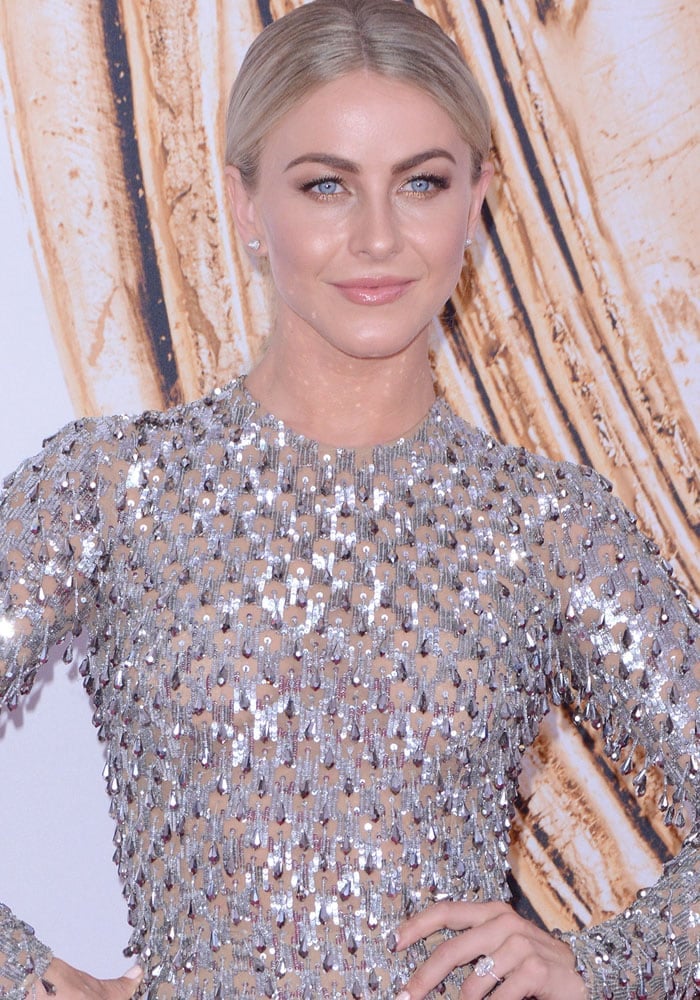 Julianne Hough at the 2016 CFDA Fashion Awards in New York on June 6, 2016
Julianne opted for the classic Stuart Weitzman "Nudist" sandals in silver foil
Julianne started out with yet another clear red carpet style winner in a sheer, fully-embellished Michael Kors creation dressed up with earrings from Borgioni and a ring from Hearts on Fire. Unfortunately, Julianne didn't get to check her Stuart Weitzman "Nudist" sandals after her stylist accidentally left the tags on.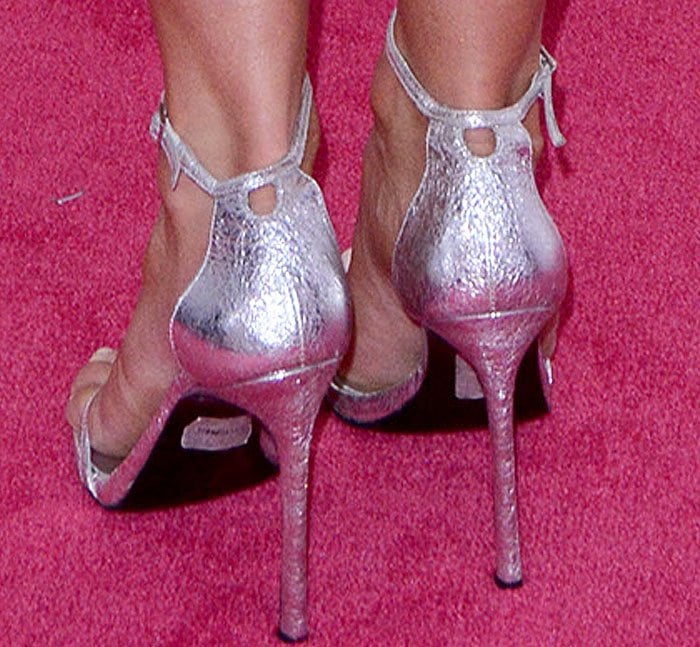 Julianne's stylist forgot to check her shoes as the tags were still left on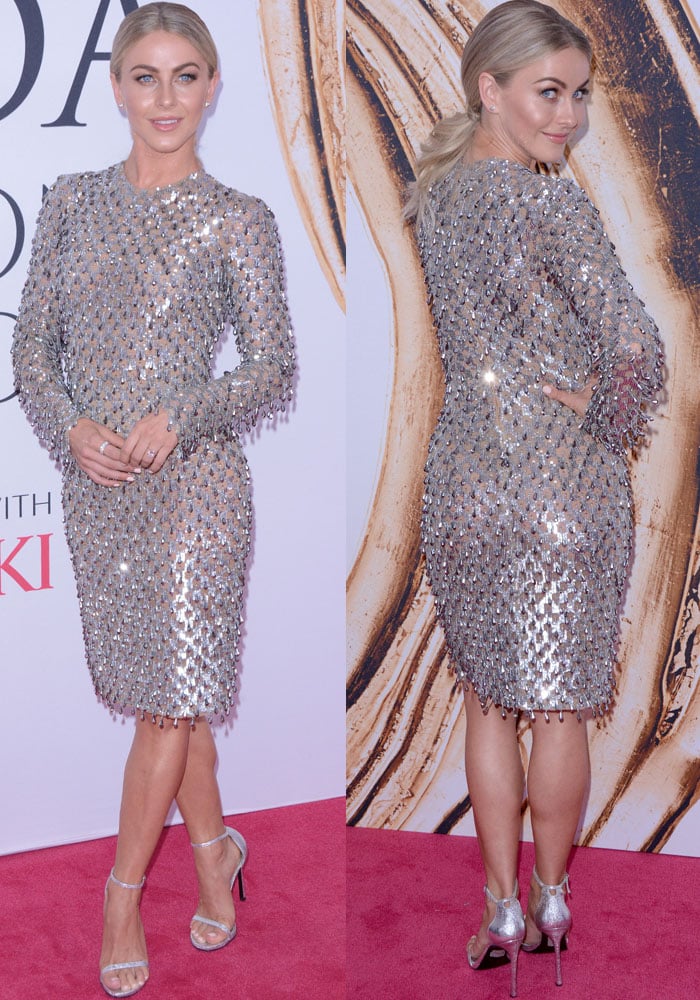 Julianne Hough looked stunning in her silver Michael Kors dress
Sad as it is for such a rookie styling mistake to take place, we still have to hand it to Julianne — our girl looked gorgeous. In fact, she looked so gorgeous that she blended right in with Victoria's Secret Angels Rosie Huntington-Whiteley and Alessandra Ambrosio.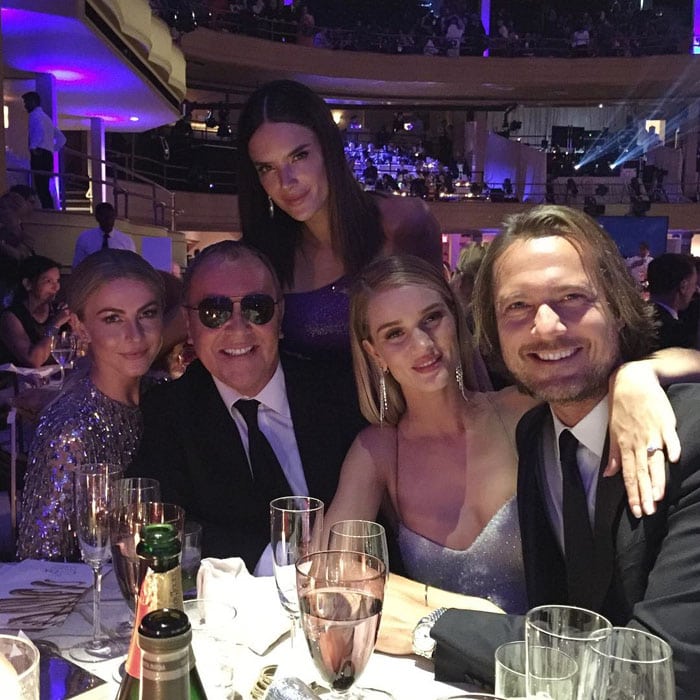 The Stuart Weitzman "Nudist" sandals are no longer available in silver foil, but do check them out in glitter at 6pm.
Don't forget to remove the tags, ladies.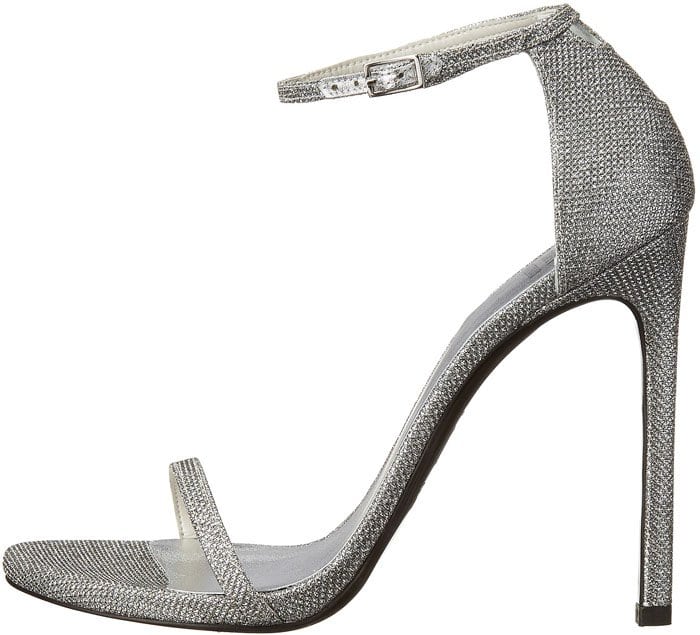 Stuart Weitzman "Nudist" Glitter Sandals in Silver Noir, $199.99 at 6pm
Credit: Alessandra Ambrosio's Instagram / Ivan Nikolov / WENN