Julianne Hough's nieces, Paris and Skye, are keeping her busy this week. We've already spotted them twice this week in Los Angeles while out having fun. The 24-year-old  dancer, singer-songwriter, and actress looked fabulous as usual.
Julianne Hough out and about at The Grove in Los Angeles on June 18, 2013
Julianne Hough out and about in Beverly Hills on June 19, 2013
Which look worked best with her sandals? Do you like the black tank top with printed trousers, or do you prefer the denim crop top with the floral double-slit skirt?
On both occasions, she sported the same shoes, namely the "Tonya" sandals by Vince Camuto.
These are made of silk and the straps feature beads and black gemstones, which make them very elegant despite having only 0.4 inch of heels. The heels are plated in metallic gold.
Love them? You can find them in black and nude at Nordstrom and Zappos.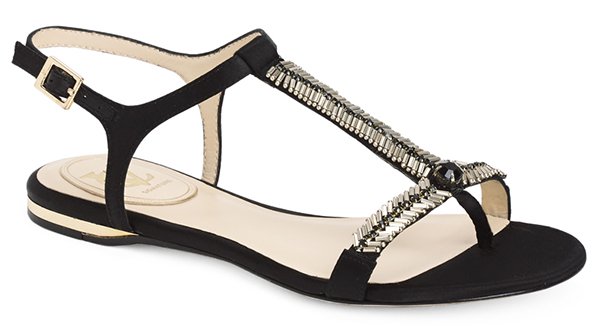 VC Signature by Vince Camuto "Tonya" Sandals, $225 at Nordstrom and Zappos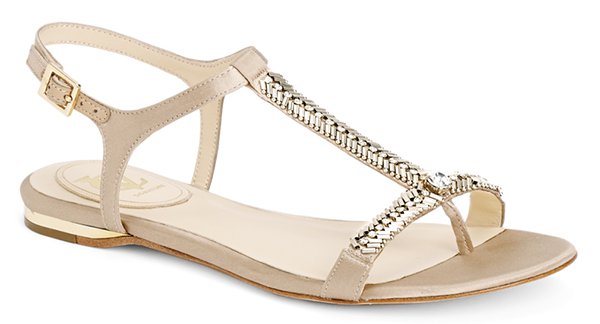 VC Signature by Vince Camuto "Tonya" Sandals in Nude, $225 at Nordstrom and Zappos
Credit: Try CW/Ryan/WENN