While almost everybody donned pretty dresses at the Los Angeles premiere of Lovelace on August 5, Juno Temple, who plays the role of Linda Lovelace's best friend in the upcoming biographical film, opted to dress down wearing only a yellow shirt and a black suit.
Juno Temple's I made Linda Lovlace gag! statement shirt at the Los Angeles premiere of Lovelace held at the Egyptian Theatre in Hollywood on August 5, 2013
She attracted much attention because of her statement shirt stating "I made Linda Lovlace gag!" and a striking animal-print tuxedo coat.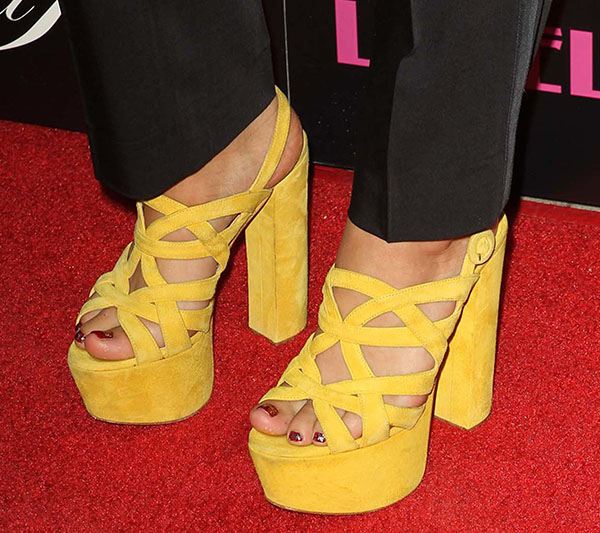 Juno Temple put her feet on display in chunky yellow suede heels
To match her shirt, the 24-year-old actress sported a pair of chunky yellow suede heels with strappy uppers forming a cage design with cutouts and adjustable sling-back straps.
Juno Temple shows off her pretty toes in yellow sandals
The 5-inch block heels and 2-inch platforms offer more than enough height!
Prada Super Platform Suede Cage Slingback Sandals in Yellow, $850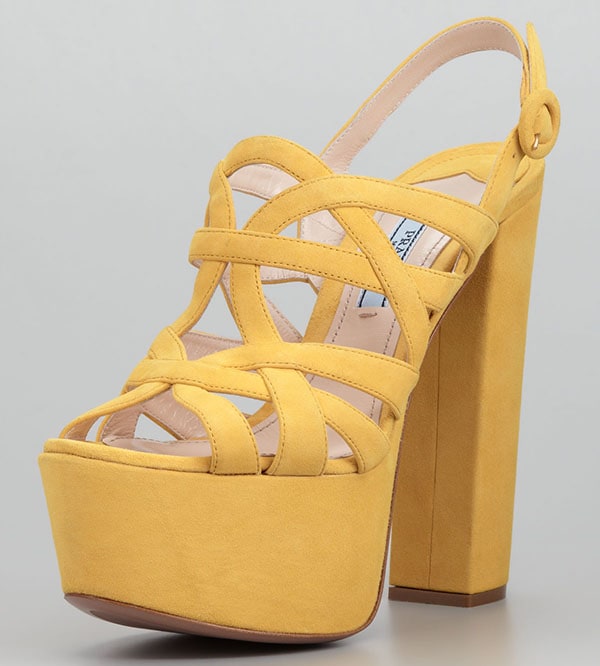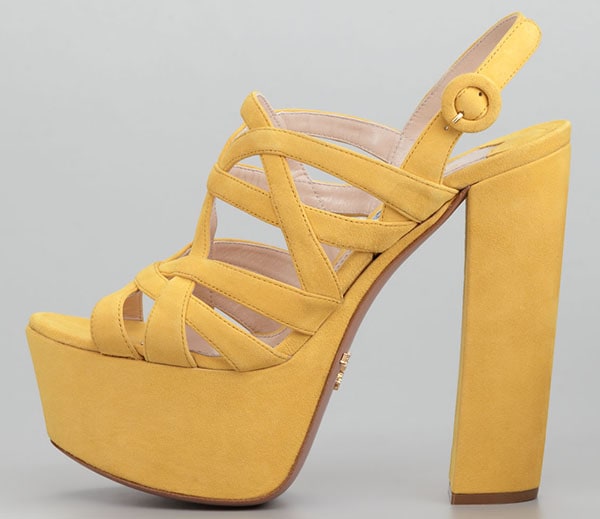 Are you a fan of these Prada heels? Let us know by leaving a comment below!
Credit: FayesVision / WENN