When thinking about the landscape of popular television shows in this day and age, light comedic fare is perhaps not the first thing that comes to mind.
In a television world dominated by drama (Euphoria, Squid Game, The White Lotus), sci-fi (Stranger Things, Andor, Star Trek: Strange New Worlds), and shows that feature political commentary (We Own This City and Severance), Ted Lasso stands on its own as a show that eschews dense, topical themes or heavy drama for a feel-good story with touches of comedy.
Promotional art for Ted Lasso with Jason Sudeikis in the titular role (Credit: Apple TV+)
Due to its unique standing in current popular television, Ted Lasso has proven to be a major hit with audiences looking for a lighter take when compared to the majority of popular TV shows.
Set in a neighborhood of London, England, Ted Lasso sees the titular character relocated from America, thrusted into the role of being a coach for a struggling English soccer team. The only issue is that Ted Lasso is an American college football coach and knows nothing of coaching soccer. As the premise suggests, comedy ensues.
Nick Mohammed as Nathan Shelley, Jason Sudeikis as Ted Lasso, and Brendan Hunt as Coach Beard in the sports comedy-drama television series Ted Lasso (Credit: Apple TV+)
Juno Temple plays the role of Keeley Jones in the show – a young, attractive influencer and model, who uses her strong sense of business acumen to climb the business ladder, eventually landing the job of being AFC Richmond's manager of marketing and public relations.
Temple's performance as Jones had drawn appreciation from fans of Ted Lasso, who particularly have gravitated towards her sense of style and developed confidence as the show has continued.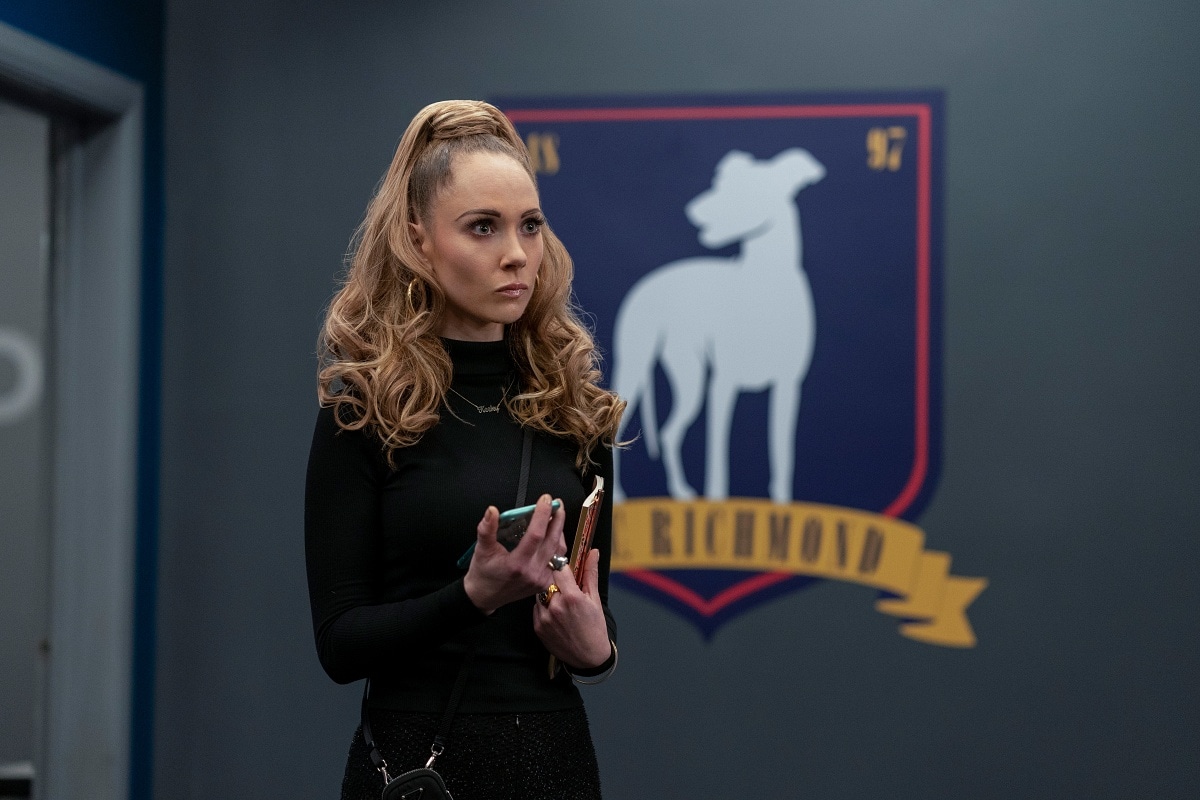 Juno Temple as Keeley Jones in the sports comedy-drama television series Ted Lasso (Credit: Apple TV+)
Let's dive into the career of Juno Temple and see how she was eventually cast in the coveted role of Keeley Jones.
How Did Juno Temple Become an Actress?
Like much of the cast in Ted Lasso, Juno Temple originally hails from England. Born in London in 1989, Temple comes from a family of filmmakers. Her father is a film director most famous for his rock 'n' roll documentaries, including multiple short films about seminal British punk band The Sex Pistols.
As such, she pursued acting at a very young age. Her first role came when she was only eight years old, in a 1997 movie about French film director Jean Vigo entitled Vigo: Passion for Life.
In the year 2000, her father directed her in the film Pandaemonium, which was a period piece set in the late 1700s revolving around the life of poets William Wordsworth and Samuel Taylor Coleridge.
Juno Temple attending a special screening of Notes on a Scandal in London, England, on January 28, 2007 (Credit: INFGoff)
She continued her acting career by appearing in the British psychological drama film Notes on a Scandal (2006), which saw her acting alongside Hollywood heavyweights Judi Dench and Cate Blanchett. The film was a success in England, and she received praise for her performance.
Temple followed that up with a role in Atonement (2007), a British crime drama film starring James McAvoy and Keira Knightley. In Atonement, Temple plays the supporting role of Lola Quincey, which proves to be memorable within the context of the plot.
Atonement would prove to be a huge success, grossing $131 million against a budget of $30 million, propelling the career of Juno Temple, who was 18 years old at the time.
Juno Temple as Lola Quincey in the 2007 romantic war drama film Atonement (Credit: Universal Pictures / StudioCanal)
Temple's career would continue to be consistent throughout the late 2000s and 2010s. However, she did receive a minor setback after not being chosen as Luna Lovegood in the Harry Potter film series. She was passed over for Evanna Lynch, famously chosen from over 15,000 girls who auditioned for the role.
Some other notable roles that Temple played are Anne of Austria in Paul W.S. Anderson's The Three Musketeers (2011), the lead role of Lily Hobart in Little Birds (2011), and the werewolf Diane in Jack and Diane (2012). She even has a small role as a "street-smart Gotham girl" in Christopher Nolan's The Dark Knight Rises (2012).
How Juno Temple Was Cast in Ted Lasso
Eventually, her success in both British and Hollywood cinema allowed her to join the Ted Lasso cast, apparently without even having to audition for the role.
It's surprising to us that she didn't have to audition for the role, considering Temple didn't have a strong resume within the comedy genre.
Juno Temple as Keeley Jones in the sports comedy-drama television series Ted Lasso (Credit: Apple TV+)
This is something that Temple herself has commented on, citing the difficulty in transitioning to a comedic role, particularly when much of her work up until Ted Lasso was in the drama genre.
"The idea of matching to the comedic talent that is in a show like Ted Lasso is much more intimidating to me, because that doesn't come naturally to me," revealed Temple in an interview with W Magazine.
Apparently, Juno Temple got on the radar of showrunner and lead star Jason Sudeikis due to Temple's work on Vinyl. In this HBO show, she worked alongside Sudeikis' ex-wife Olivia Wilde.
However, it was the way Temple sang karaoke that apparently won Sudeikis over: "You can learn a lot about someone by the way they do karaoke," Sudeikis told Variety magazine.
Juno Temple as Jamie Vine in the 2016 period drama television series Vinyl (Credit: HBO)
Temple was taken aback by the decision to cast her without an audition, and she initially believed that Sudeikis had messaged the wrong actress when he offered her the role.
On The Tonight Show with Jimmy Fallon, she jokingly admitted: "He sent me a text, and there was this moment where I thought 'oh gosh, this is going to be awkward' because I'm pretty sure he has texted the wrong actress, and I'm going to have to write back and be like, 'Yo, this is Juno Temple, I don't know if you actually know who I am.'"
Jason Sudeikis as Ted Lasso and Juno Temple as Keeley Jones in the sports comedy-drama television series Ted Lasso (Credit: Apple TV+)
Regardless of how she was cast, it's clear that Sudeikis has a good eye for choosing the right performers in the right roles for Ted Lasso, as Temple has gone on to be one of the most popular actresses in the entire cast of the show.
How Old Was Juno Temple When She Appeared in Ted Lasso?
By the time Juno Temple appeared in her first episode of Ted Lasso (the pilot episode of the series), she was 31 years old.
Juno Temple as Keeley Jones in the sports comedy-drama television series Ted Lasso (Credit: Apple TV+)
How Tall Is Juno Temple?
Juno Temple stands at five feet and two inches (157.48 cm), making her shorter than most women.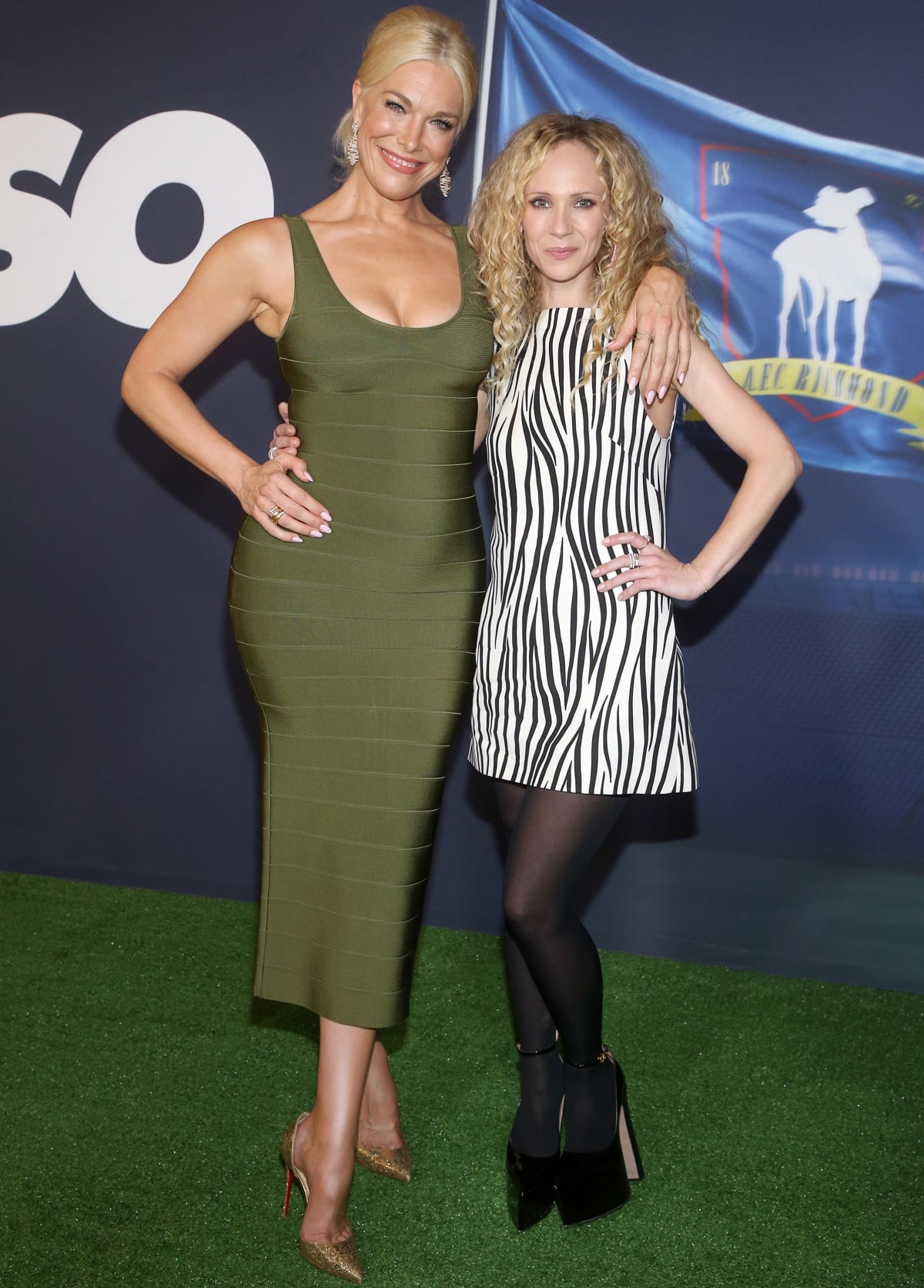 Even though Juno Temple is seen wearing high platforms, Ted Lasso co-star Hannah Waddingham still towers over her shorter cast mate (Credit: Faye's Vision / Cover Images)
As the next season of Ted Lasso is set to be the last one, we're curious to see where Keeley Jones' character will end up by the time the series concludes. Whatever happens, nothing will take away from the performance that Juno Temple has been able to deliver throughout the series.
We're also excited to see where her career will go once the series has wrapped, seeing as she has become somewhat of a household name since starring in Ted Lasso.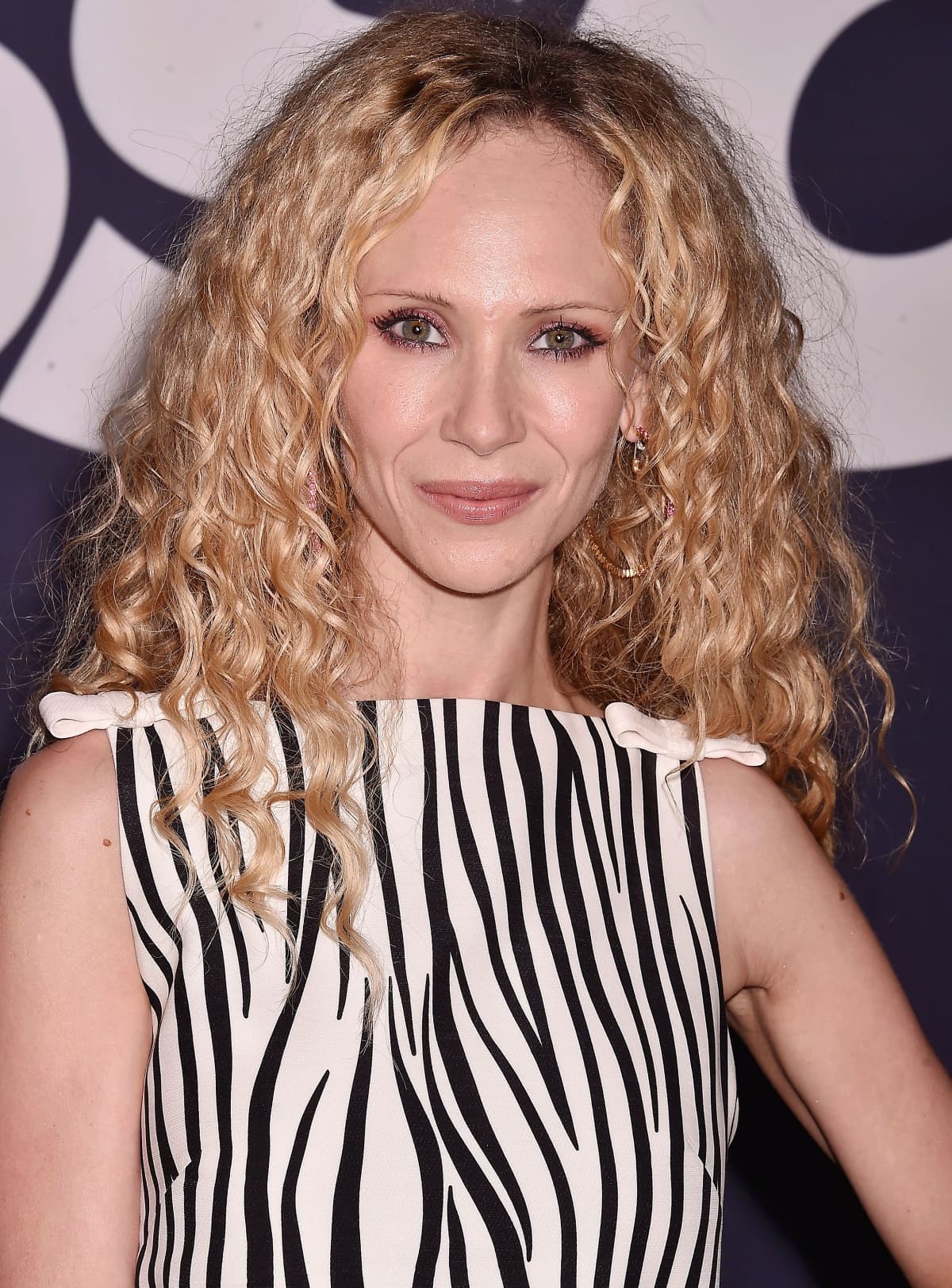 Juno Temple at the Apple TV+ FYC Special Screening of Ted Lasso at The Maybourne Beverly Hills in Los Angeles, California on July 18, 2022 (Credit: Jeffrey Mayer / JTMPhotos / Media Pu / Cover Images)