Of all the popular television shows that have gained a tremendous amount of fanfare, few can rival Euphoria in terms of resonating with both Gen Z and millennial audiences.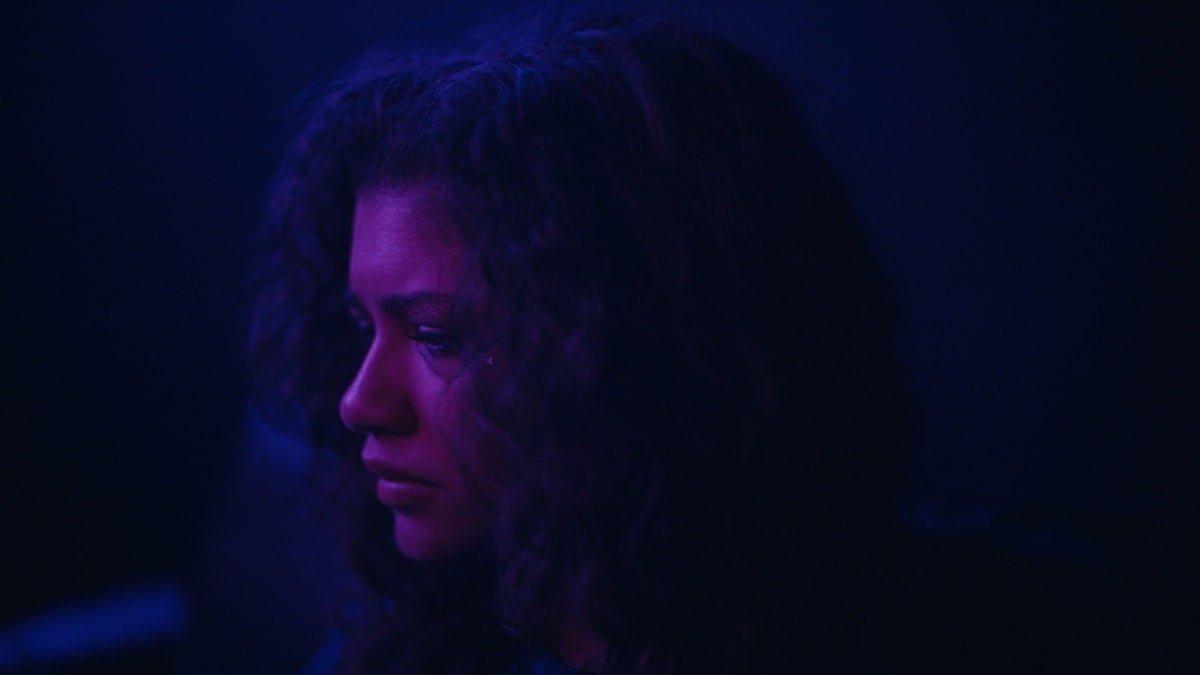 Zendaya as Rue Bennett in the 2019 critically-acclaimed series Euphoria (Credit: HBO)
In the most recent season, Euphoria managed to amass a whopping 16.3 million viewers per episode, the highest average viewership the network has experienced since the 44.2 million average viewers who tuned into the final season of Game of Thrones, which ended in 2019.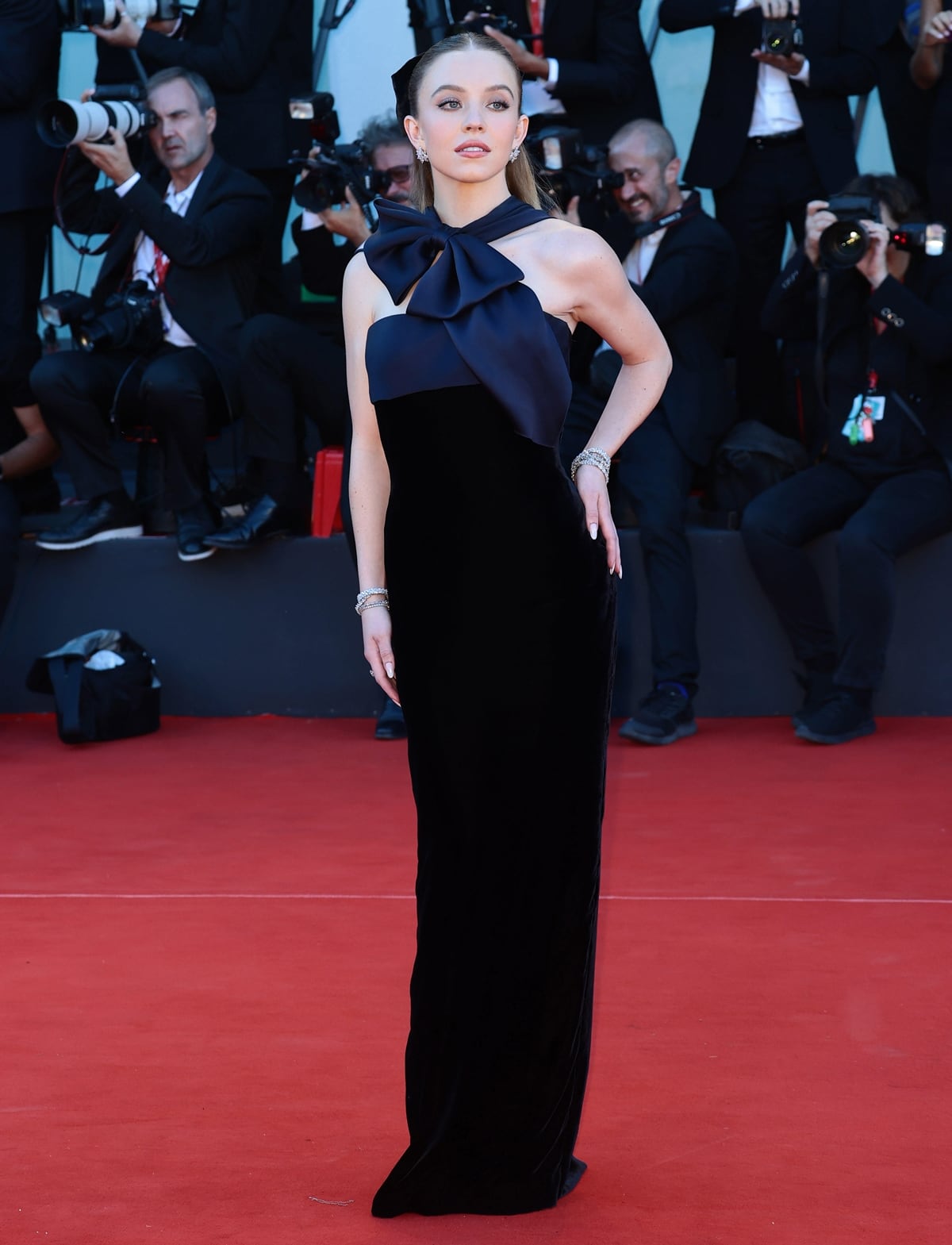 Sydney Sweeney wearing a Giorgio Armani Privé dress, a Jennifer Behr bow, and Tiffany & Co. jewelry at the "Bones And All" red carpet at the 79th Venice International Film Festival on September 2, 2022, in Venice, Italy (Credit: KIKA Press / Cover Images)
The series has been lauded for never shying away from controversy. Its approach to nudity, violence, and drug and alcohol use has also kept audiences clamoring for more.
These controversial themes are coupled with the dramatic twists and turns for which Euphoria has become famous, leaving fans anxious, restless, and constantly stressed.
Sydney Sweeney: Rising Female Talent in Hollywood
Euphoria's young cast has also received a lot of praise and fanfare. Among these young stars, Sydney Sweeney has separated herself from the pack as a rising female talent in Hollywood.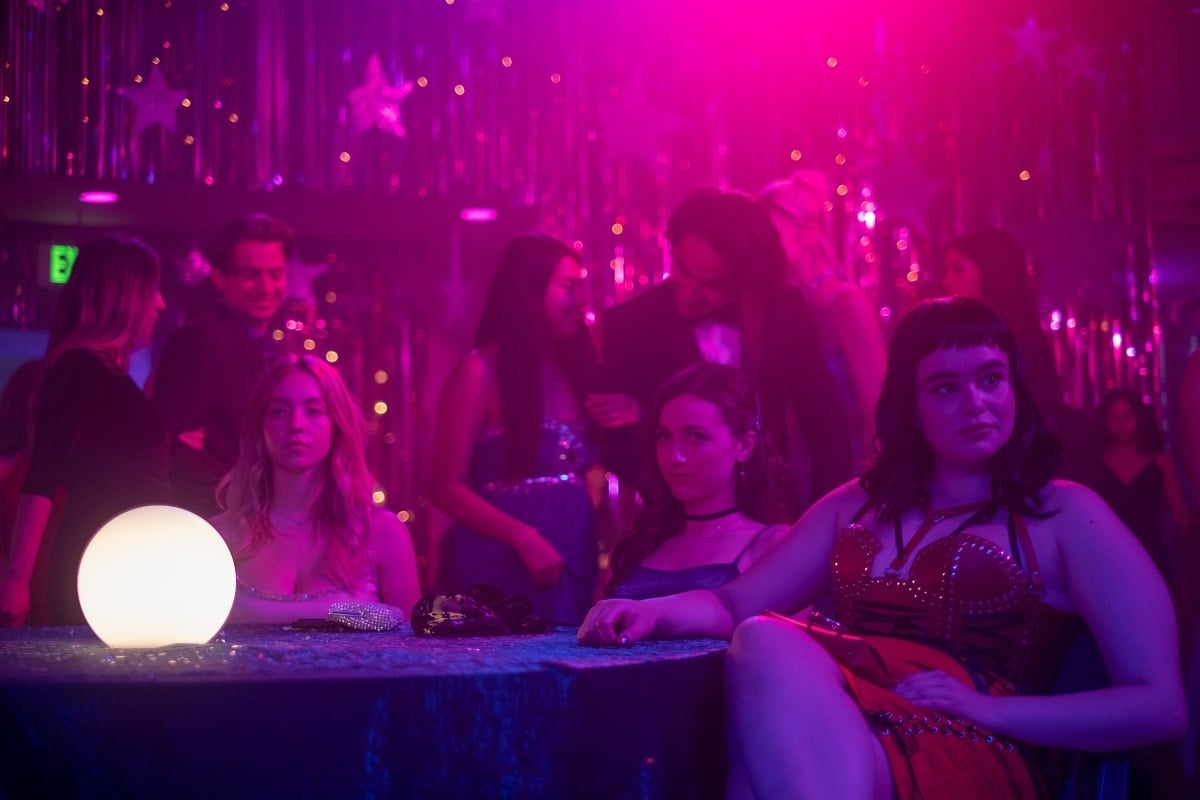 Sydney Sweeney as Cassie Howard, Maude Apatow as Lexi Howard, and Barbie Ferreira as Kat Hernandez in 2019's Euphoria (Credit: HBO)
As Cassie, Sydney has quickly become a fan-favorite character, rivaling Zendaya in popularity. However, controversial themes naturally lead to some uncomfortable performances (more on that later), particularly for the young stars that may have to appear in risqué situations.
In this article, we'll be going over the controversy surrounding the nudity in Sydney Sweeney's scenes in Euphoria and how the actress has responded to it in a unique and somewhat surprising way.
How Sydney Sweeney Got Her Start in Hollywood
Born in Spokane, Washington, in 1997, Sweeney initially devoted most of her time to athletic pursuits while attending Saint George's High School. During that time, she decided to audition to be an extra in a local film, which started her desire to pursue acting as a career.
After guest starring in multiple TV shows like Criminal Minds, Grey's Anatomy, and Pretty Little Liars, she finally landed a starring role as Emaline Addario in the 2018 Netflix original series Everything Sucks!
Unfortunately, the show was canceled after only one season, and Sweeney had to settle for recurring roles in shows like Sharp Objects and The Handmaid's Tale (where she played the role of the devout Eden).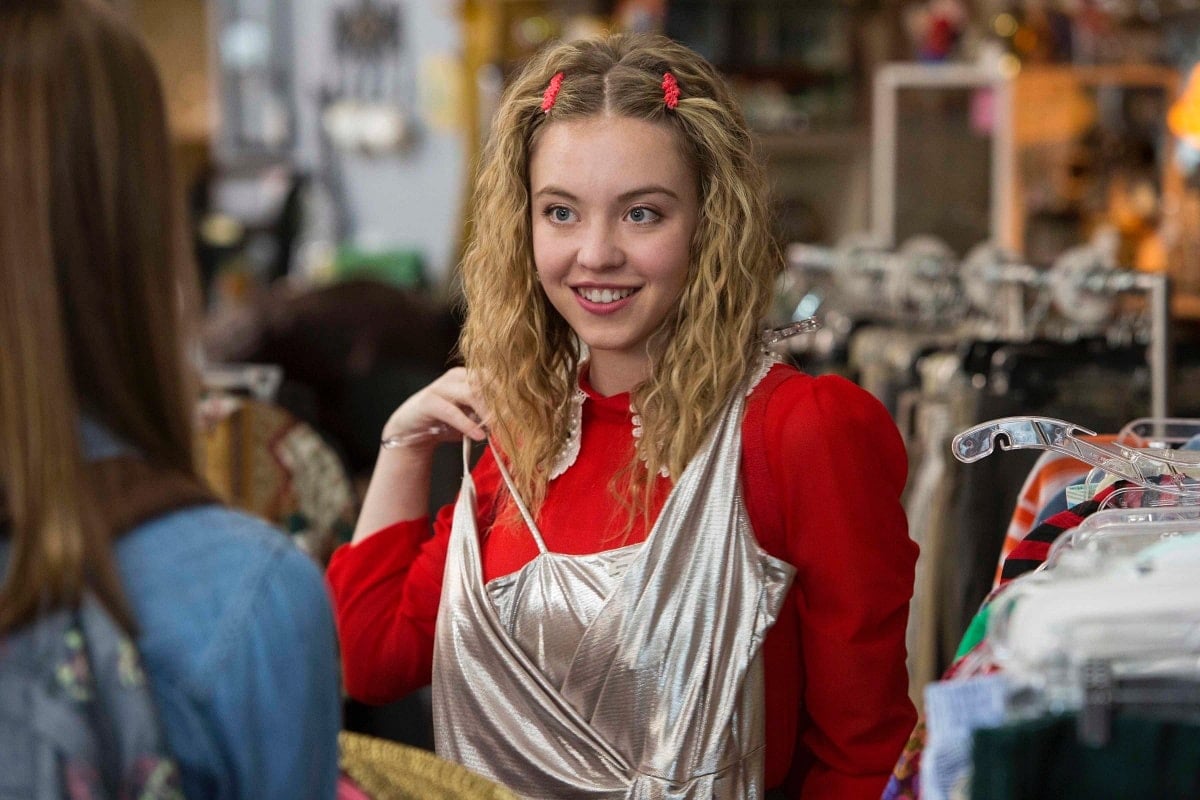 Sydney Sweeney as Emaline Addario in the 2018 coming-of-age series Everything Sucks! (Credit: Netflix)
She got her first taste of silver screen work in Under the Silver Lake in 2018, where she played a small role. Sweeney followed it up with a small part in Quentin Tarantino's Once Upon a Time in Hollywood, where she played "Snake," one of many young female members of Charles Manson's cult.
These roles certainly gave her the exposure needed to land a starring role in a high-profile HBO series such as Euphoria, even though the casting directors may not have agreed.
How Sydney Sweeney Was Cast in Euphoria
Reportedly, Sweeney initially had a tough time convincing the casting directors of HBO's Euphoria that she was right for the role of Cassie, as they believed that she wouldn't be a good fit for the character they had envisioned up until that point.
Sydney Sweeney as Cassie Howard in the 2019 hit teen drama Euphoria (Credit: HBO)
Undeterred, she decided to submit an audition tape, with her mom reading the script as her scene partner. The tape definitely impressed the casting directors, who decided to cast Sweeney as Cassie right away.
In reflecting upon the initially tense situation, Sweeney remarked that she has "No hate to the casting director… I love her now."
How Much Was Sydney Sweeney Paid to Star in Euphoria?
While the exact sum that Sweeney was paid to star as Cassie in Euphoria is unknown (it's estimated that she made $350,000 for 13 episodes of the second season), the actress did go on record to say that she experiences anxiety when thinking about how she'll be able to afford to live in Los Angeles, which is notorious for being a very expensive city to live in.
In an interview with Fox 29, Sweeney said, "If I just acted, I wouldn't be able to afford my life in L.A." and that "They don't pay actors like they used to, and with streamers, you no longer get residuals."
Sydney Sweeney reportedly made an estimated $350,000 for 13 episodes of the second season of Euphoria (Credit: HBO)
Despite this, the White Lotus star has a net worth of approximately $4 million and recently purchased a home in Los Angeles for a cool $3 million. It's safe to say that she isn't exactly on dire straits.
Sydney Sweeney's Nudity in Euphoria – How the Actress Has Responded to the Controversy
There's a lot of nudity in HBO's Euphoria, and no actress in the show's major roster has managed to come away without showing some skin.
In Hollywood, stories of young actresses being pressured to partake in nude scenes are nothing new, and HBO has been a culprit of some of these controversies as a studio specifically.
While filming Game of Thrones as Daenerys Targaryen, the then 23-year-old Emilia Clarke revealed that it was "definitely hard" to film some of the more demanding nude scenes for the show.
Sydney Sweeney in a promotional shot for Euphoria's second season (Credit: HBO)
However, a lot has changed since 2011, and Hollywood has become a lot more sensitive to the issues facing young actresses, particularly when it comes to nudity onscreen.
In an interview with Variety, Sweeney went on record to say that she felt comfortable when filming her nude scenes for Euphoria, remarking: "It's a very safe environment. I'm very fortunate that I am coming up during a time where there is so much thought in this process, and we now have intimacy coordinators." She added that she has now "weirdly become very confident with [her] body through Cassie."
Sweeney has also remarked on the double standards that nude scenes hold in Hollywood, where actresses are viewed in a different light as compared to their male co-stars.
Upon reflecting on this double standard in an interview with Cosmopolitan's Love Issue, Sweeney herself said that there are "hour-long compilations of world-famous male actors with nude scenes who win Oscars and get praised for that work. But the moment a woman does it, it degrades them. They're not actresses. They just take off their tops so they can get a role. There's such a double standard and I really hope I can have a little part in changing that."
Sydney Sweeney went on record to say that she felt comfortable and safe while filming her nude scenes for Euphoria (Credit: HBO)
Sweeney's comments on her nude scenes are refreshing to hear, especially considering how nudity was handled ages ago in Hollywood.
Intimacy coordinators seem to have become a staple of productions following the MeToo movement, and the impact that their work has on Hollywood productions in regards to ensuring that actresses feel safe and comfortable on set cannot be understated.