HBO's Euphoria is a smash hit but has still managed to draw criticism, often being called a show that "glorifies teen drug use and dangerous behaviors" — but the show does have some positive role models (sort of).
Out of all the characters on the show, many of whom are dealing with traumatic events — addiction, identity, and criminal activity — one character stands out: Lexi Howard.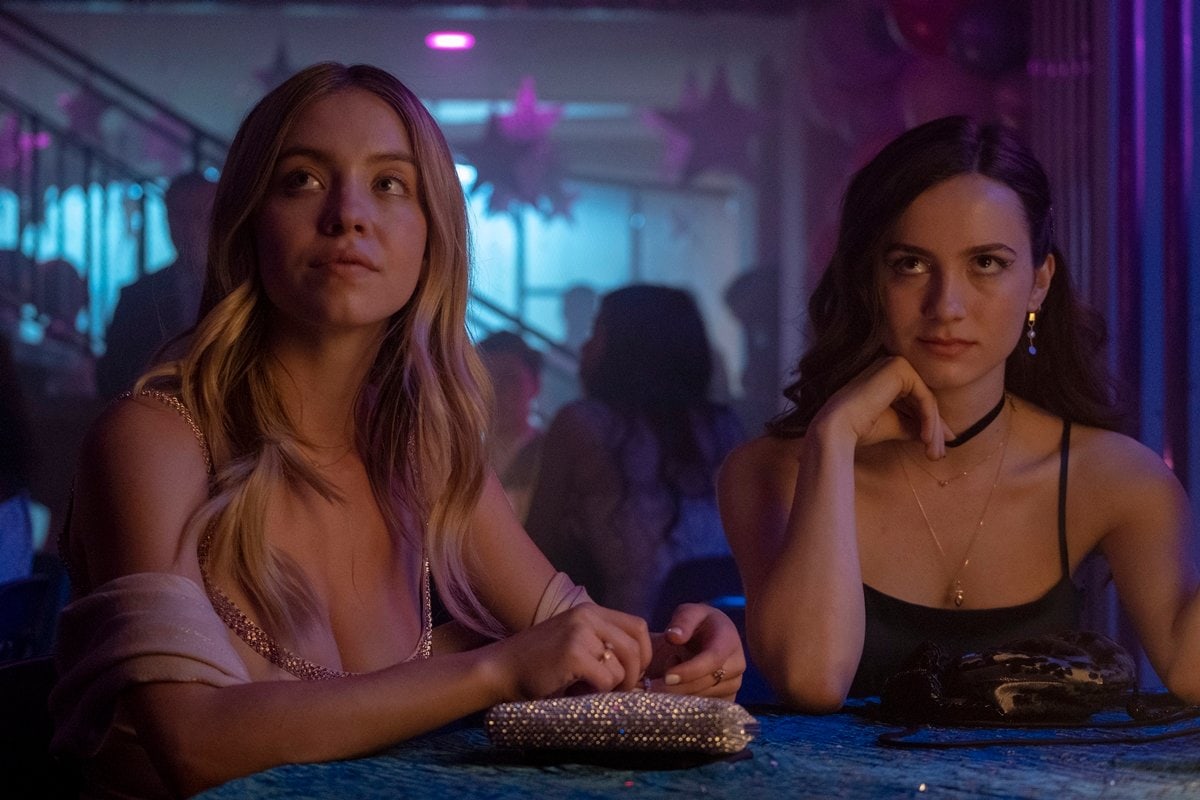 Sydney Sweeney as Cassie Howard and Maude Apatow as Lexi Howard in the American teen drama television series Euphoria (Credit: HBO)
Portrayed by Maude Apatow, Lexi Howard sticks out like a sore thumb. She seems more like a normal high school student, rather than a drama-filled Degrassi-type caricature for television.
Still, Lexi has secrets of her own, and Euphoria's second season shows just how cool "boring" can be.
Here are a few reasons why we love such a seemingly "normal" character and answers to some of the internet's most burning questions about Lexi Howard.
Lexi doesn't do drugs, but she doesn't judge the characters that do
Drugs are one of the largest plot points in every character's story on Euphoria and the high schoolers can frequently be seen smoking and snorting any number of substances. Not Lexi Howard, though!
Maude Annabelle Apatow is best known for portraying Lexi Howard in the HBO drama series Euphoria (Credit: HBO)
At parties, Lexi is surrounded by her classmates partaking in any number of drugs, but always gently refuses.
However, unlike other "good girl" characters in shows geared towards young adults, Lexi Howard is remarkably nonjudgemental about her choice to be sober from drugs.
She doesn't adopt a holier-than-thou attitude about her sister's (and her sister's friends) antics and extreme drug use, nor does she feel jealous or left out.
This may be due to Lexi's reasons for not partaking in drug use. Many of television's goody two shoes have specific reasons to 'just say no', such as religion or fear, but Lexi just seems… disinterested. In one episode, Jules notes that "some people are just built different" and are less inclined to become addicted.
Maude Apatow's character Lexi Howard doesn't do drugs but doesn't mind if her friends do (Credit: HBO)
That isn't to say Lexi Howard has never done drugs, though. In one episode, viewers see a flashback scene where Lexi tries drugs for the first time with Rue, who is struggling following her father's death.
Rue explains that the drugs help her feel numb and forget about her problems, which is why she does them in the first place, but Lexi says that the drugs had the opposite effect on her.
Instead, being high made her feel anxious and made her ruminate on her problems. Perhaps if Lexi had felt the "normal" effects of the drugs, like Rue, she would be a drug user.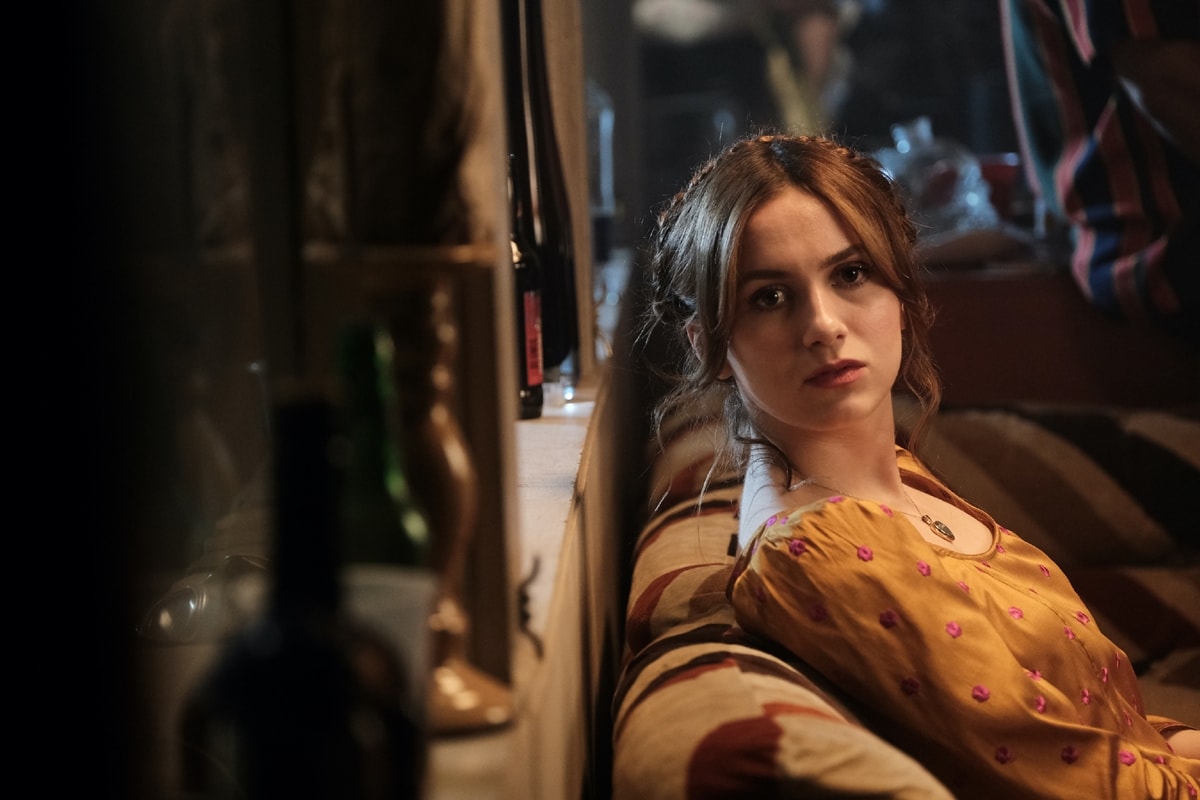 Portrayed by Maude Apatow, Lexi Howard is a level-headed childhood friend of teenage drug addict Zendaya as Ruby "Rue" Bennett (Credit: HBO)
Though Lexi Howard doesn't step on the soapbox every time her friends choose to indulge, she isn't completely passive, either. While she may not fully comprehend why her friends are drug users, Lexi still knows when to step in and confront them for her actions.
She tries her best to do damage control when Rue or Cassie begins to spiral but still is empathetic enough to give her friends support when they need it, even if it isn't always enough.
Lexi Howard is not a guy
For some reason, one of the most commonly searched questions about the character is: "Is Lexi from Euphoria a boy?"
First of all, this question could be considered problematic and hurtful due to its implications for trans women. However, Lexi Howard is a female character and is a normal "cisgender" woman (not trans), as is Maude Apatow, the actress who portrays her.
Maude Apatow and her character Lexi Howard are both normal women, not guys nor transgender (Credit: HBO)
There are a number of trans characters on the show, but Euphoria does a great job of respecting the identities of its characters and actors, reflecting the values of its viewers — even if the Google searches don't.
Actress Maude Apatow is a nepotism baby
Let's face it: Hollywood is full of actors who — though talented in their own rights — have famous parents that helped them get their gigs.
24-year-old Maude Apatow, who portrays Lexi Howard on Euphoria, is one of those actors.
Actress Leslie Mann, film producer Judd Apatow, and their daughters Iris Apatow and Maude Annabelle Apatow arrive at the Los Angeles premiere of 'The Other Woman' at Regency Village Theatre on April 21, 2014, in Westwood, California (Credit: Lionel Hahn / AbacaUSA / Startraksphoto)
Maude Apatow is the child of actress Leslie Mann (Big Daddy, Knocked Up, 17 Again) and legendary director, producer, and screenwriter Judd Apatow (Freaks and Geeks, Anchorman: The Legend of Ron Burgundy).
With such talented parents with so many connections, it's no wonder that Maude Apatow was able to hone her own artistic skills and find such success.
Maude has been acting for a number of years, appearing alongside her mother and in her father's projects, including Knocked Up, Funny People, and The King of Staten Island.
She has also tried her hand at directing, too, co-writing and co-directing a short film in 2017 called Don't Mind Alice.
Maude Apatow starred with her younger sister Iris in the 2007 American romantic comedy film Knocked Up (Credit: Universal Pictures)
Maude Apatow's road to Euphoria was a bit bumpier than during her earlier career, though.
She had worked with director Sam Levinson (also a nepotism baby) on a prior project, Assassination Nation, which led her to become interested in Euphoria in the first place.
"We got along really, really well, and Sam had told me he was working on another show," the actress said in an interview with W Magazine. "So, I came in and auditioned. I auditioned six times. It was crazy. But it ended up working out."
Maude Apatow in a black off-the-shoulder Miu Miu dress with a glittering Cartier diamond choker and matching earrings at the 2022 Costume Institute Benefit celebrating In America: An Anthology of Fashion at Metropolitan Museum of Art on May 2, 2022, in New York City (Credit: Charles Guerin / ABACA / INSTARimages)
Before Euphoria premiered, Maude Apatow and director Sam Levinson worked together extensively over the course of two years to craft Lexi Howard as a character, eventually basing her story arc on the actress' own experiences as a teenager.
We're glad it worked out and we can't wait to see how things play out between Lexi and Fezco — fingers crossed!