At a time when social media dominates the game and internet celebrities populate every industry, chaos ensues and people eat it all up.
Nowadays, going viral is the goal even if it's just for 15 seconds of fame. There's a constant barrage of content from left, right, and center because there's a demand for it.
But Cameron Diaz wants to have nothing to do with any of that. At 49, Cameron has finally found peace and all she had to do was quit acting.
Silver screen sweetheart
Before she became Hollywood's darling, Cameron was a model for Elite Model Management. It wasn't until she landed the role of Tina Carlyle in the 1994 comedy film The Mask that her acting career began.
Since then, she's charmed her way into the audience's hearts with films like My Best Friend's Wedding, There's Something About Mary, The Holiday, and Shrek.
Cameron Diaz as Mary Jensen in the 1998 romantic comedy There's Something About Mary (Credit: 20th Century Fox)
She also starred alongside best friends Drew Barrymore and Lucy Liu in the Charlie's Angels film series.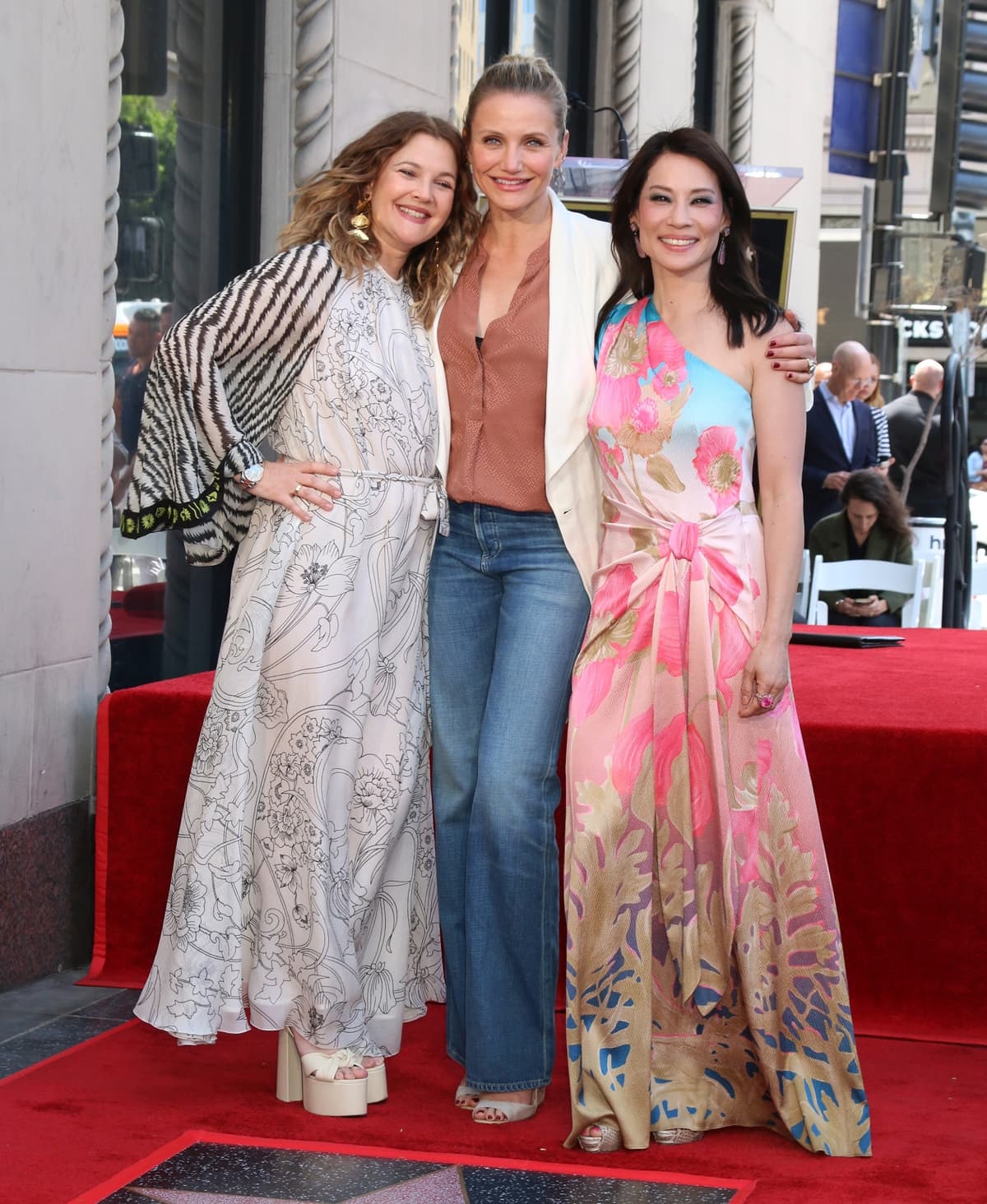 Drew Barrymore, Cameron Diaz, and Lucy Liu reunited as the Charlie's Angels cast attend Lucy Liu's Star Ceremony on The Hollywood Walk Of Fame held on May 1, 2019, in Hollywood, California (Credit: Kathy Hutchins / Shutterstock)
While she's worked primarily in comedies such as The Other Woman, Knight and Day, and Annie, Cameron also showed off her acting range in a variety of impressive films.
This includes the Oscar-nominated Gangs of New York, the psychological thriller Vanilla Sky, and the drama film My Sister's Keeper.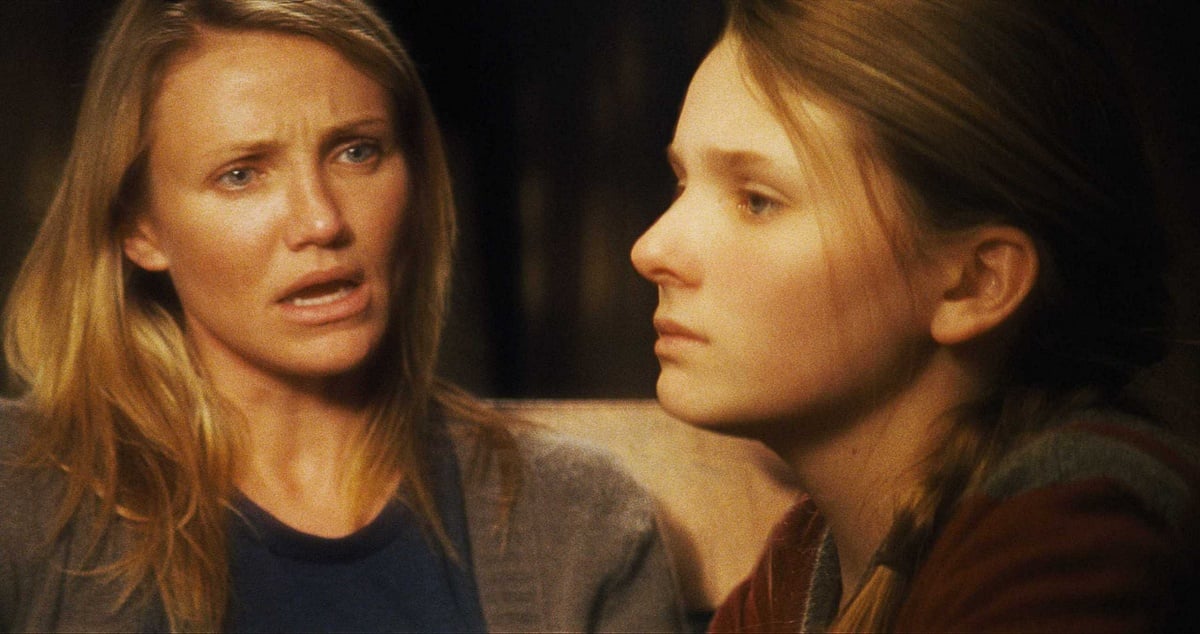 Cameron Diaz as Sara Fitzgerald and Abigail Breslin as Anna Fitzgerald in the 2009 drama film My Sister's Keeper (Credit: Warner Bros. Pictures)
Exploring other interests
The statuesque beauty went on to become one of the richest actresses in the world by net worth, with multiple acting credits and brand endorsements.
But she didn't stop there.
The multi-hyphenate star went from gracing magazine covers to publishing her own books. Her interest in health and biotechnology led her to write The Body Book with Sandra Bark in 2013 and The Longevity Book in 2016. You can check them out on Amazon.
Actress Cameron Diaz holds a copy of her book "The Body Book: The Law of Hunger, the Science of Strength and Other Ways to Love Your Amazing Body" on January 13, 2014, in Huntington, United States (Credit: Debby Wong / Shutterstock)
But despite her incredible success and an illustrious career that spans decades, Cameron decided to call it quits to make time for herself and re-evaluate her life.
And it doesn't look like she's planning on coming back to the limelight any time soon.
Starting over and finding peace
In a conversation with actress and entrepreneur Gwyneth Paltrow for In Goop Health: The Sessions, Cameron opened up about starting over and finding peace.
Cameron Diaz for the digital series In Goop Health: The Sessions (Credit: YouTube)
The session began with wine – but more specifically, Cameron Diaz's own wine. She talked about her organic wine brand Avaline, which is a post-Hollywood passion project that turned into a legitimate business venture.
Founded by Cameron and business partner Katherine Power, Avaline aims for transparency and quality without sacrificing taste.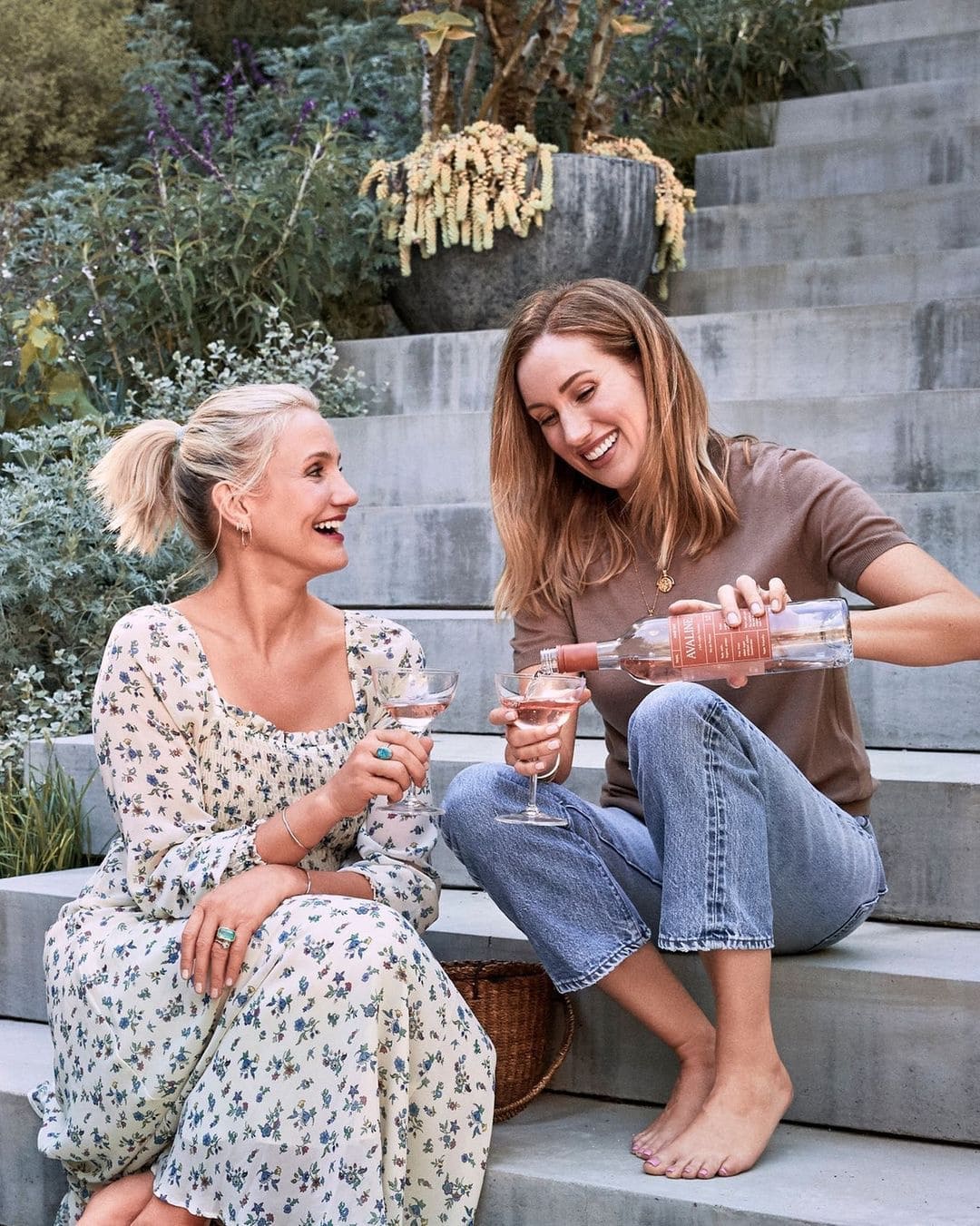 Cameron Diaz and Katherine Power introducing their clean wine brand, Avaline, which began "out of a desire to bring transparency to the wine in your glass." (Credit: Avaline's Instagram)
This led to a conversation about being in her forties and "completely starting over" after "having a whole life that I did something at a high level."
Cameron Diaz flaunts her legs in a red Azzaro dress and Casadei pointy-toe pumps at the Los Angeles premiere of Green Hornet on January 10, 2011 (Credit: DFree / Shutterstock)
Making space for her personal life
She shared that she decided she "wanted different things" because she's "gone so hard for so long – working, making films, and it's such a grind."
Cameron told Gwyneth that she realized that "I didn't really make any space for my personal life."
So, she decided to quit acting to do just that. That period of her life was solely focused on herself and her "personal relationships with my family, my friends."
In the midst of it all, she met Good Charlotte guitarist Benji Madden and got married soon after. Cameron shared that it was "because we both knew that we both had to do it. We both needed to have this."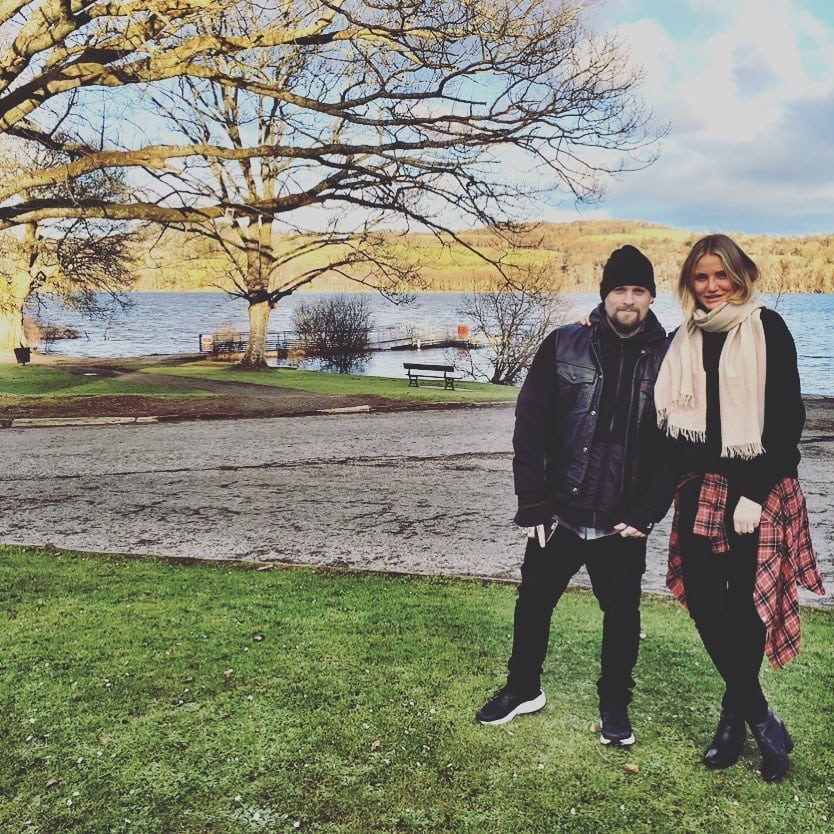 Benji Madden wrote a touching birthday message to his wife Cameron Diaz on Instagram in 2018: "You're the realest. I'm so grateful to be yours Always&Forever, and to call you my One&Only." (Credit: Benji Madden's Instagram)
Cameron further explained that those first few years were spent sorting everything out, which was "a lot of work." But timing was the key and Benji "was at a place in his life where he wanted to do that as well."
When Gwyneth asked her about "walking away from a movie career of that magnitude," Cameron said that she finally found peace.
"I got a peace in my soul. Because I finally was taking care of myself."
Taking back responsibility for her life
The former actress went on to share her thoughts about being in the industry for so long. "It's so intense to work at that level and be that public and put yourself out there. There's a lot of energy coming at you at all times when you're really visible as an actor."
Cameron took a step back to re-evaluate her life and decided that she desperately needed a change.
"When you're making a movie, it's the perfect excuse. They own you. You're there 12 hours a day for months on end. You have no time for anything else."
Cameron Diaz wearing a Gucci Premiere nude silk strapless gown at the 84th Annual Academy Awards held at the Hollywood & Highland Theatre on February 26, 2012, in Los Angeles, California (Credit: Featureflash Photo Agency / Shutterstock)
Once she "really looked" at the way her life was going, "I realized I handed off parts of my life to all these other people, and they took it. And I had to basically take it back and take responsibility for my life."
Cameron shared that she "needed to become self-sufficient again."
No regrets, just love
During those times of uncertainty, she "learned a lot about myself, and it's painful. It hurts. It's scary. I actually credit Benj a lot for that."
Nowadays, she enjoys living her life with her husband and a new addition to her family: a daughter named Raddix.
Without the rigorous schedule of filming, she's able to explore more of her interests whether it be wellness or environmental activism.
Once upon a time, she may have been a silver screen siren. But now, she's just authentically herself.
Cameron Diaz wearing a Gucci Spring 2013 chartreuse mini dress that showed off her mile-long legs and Gucci black ankle-strap heels at the LACMA Art + Film Gala on October 27, 2012, in Los Angeles, California (Credit: DFree / Shutterstock)
Towards the end of the In Goop Health session, Gwyneth asked if she had any regrets.
"I don't think that you can regret anything because everything's where it should be," Cameron replied. "I'm right where I need to be."