The day before Kim Kardashian hit the Yeezy Season 3 fashion show, she posted this picture of plasticky, Plexi-heel booties on her Instagram: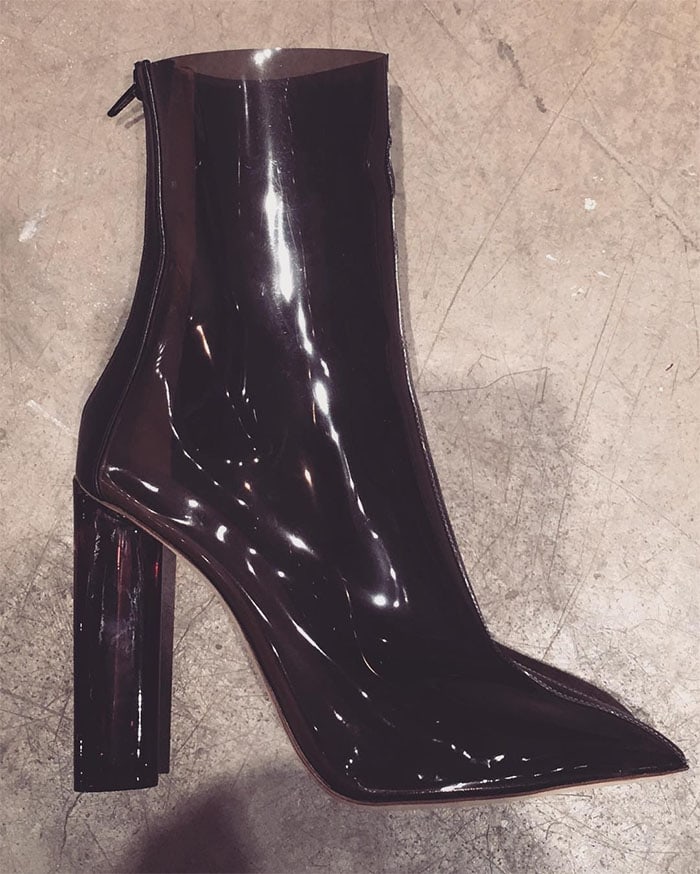 Kim Kardashian's Instagram pic of the Yeezy Season 3 Plexi-heel boots — posted on February 10, 2016 (Credit: Kim Kardashian's Instagram)
We admit we just glanced at the thumbnail and only gave it a passing look. We thought she was just showing off a brand new pair of Dior Fall 2015 booties she had gotten, as shoeholics are wont to do.
Then we saw the booties again and all over Kanye West's Yeezy Season 3 fashion show. That's when it hit us that Kim's pic was actually of Kanye's freshest Yeezy boots, which bear a striking resemblance to the Dior booties that we had initially mistaken them for.
And these are the Dior fall 2015 booties, which Kanye himself watched go down the runway while seated front row at the Dior fall/winter 2015 presentation back in March of last year:
Did Kanye rip off Dior or was he just "inspired?"
You may remember seeing the Dior booties on Kylie Jenner, who Kanye claimed inspires him more than else in the Kardashian-Jenner family when it comes to fashion.
Pics of Kylie wearing the booties are below. We also spotted other variations on Jaime King and Hailee Steinfeld.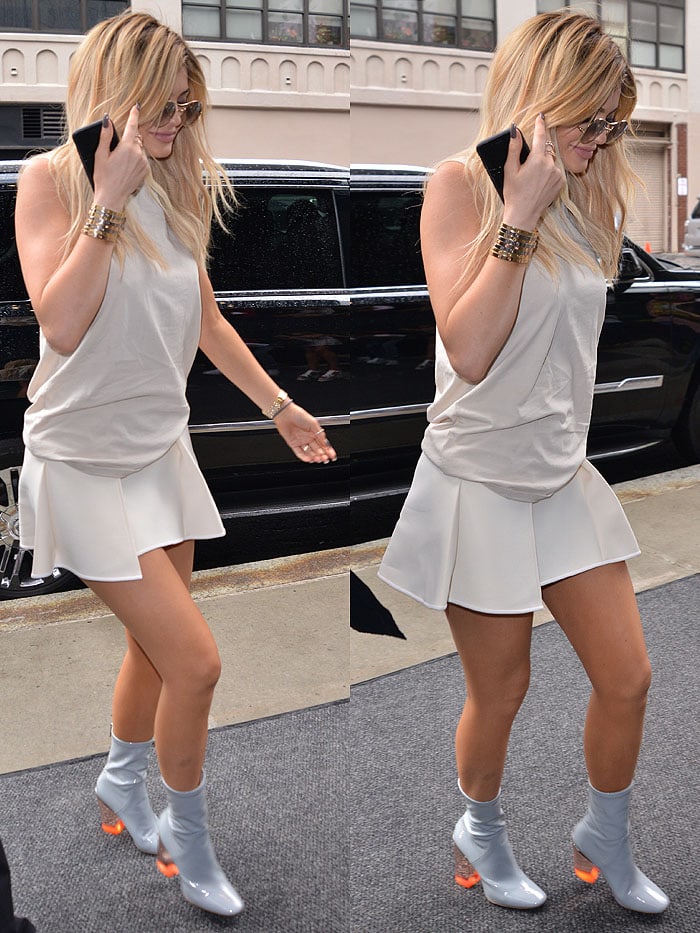 Kylie Jenner in Dior clear heel boots returning to her hotel in Manhattan in New York City on September 13, 2015 (Credit: TNYF / WENN)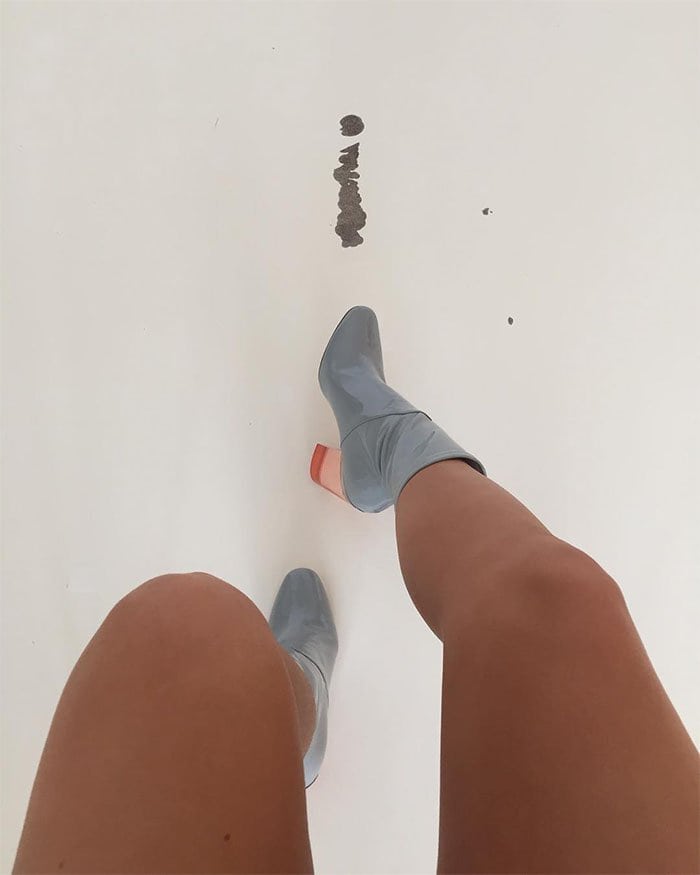 Kylie Jenner's Instagram post of her Dior fall 2015 Plexi-heel patent booties captioned, "Dior Whore" — posted on September 13, 2015 (Credit: Kylie Jenner's Instagram)