When celebrities get a chance to guest star on "The Wendy Williams Show," the reaction is always a mix of excitement and anxiety. When it comes to celebrity relationships, Wendy doesn't exactly have the best track record.
Despite the normal amount of shade thrown around during the show, the bubbly Karrueche Tran decided to have a go at it anyway.
The actress survived her first guesting on Wendy's show as she sat down to talk about — well, nothing much, really.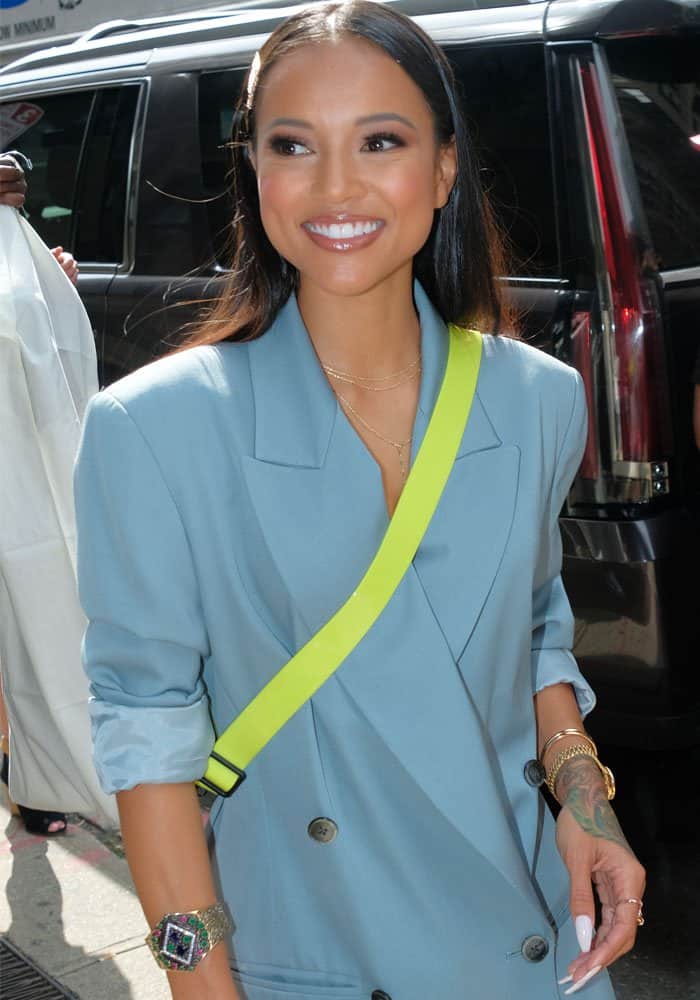 Karrueche Tran leaving "The Wendy Williams Show" in Manhattan on September 21, 2017.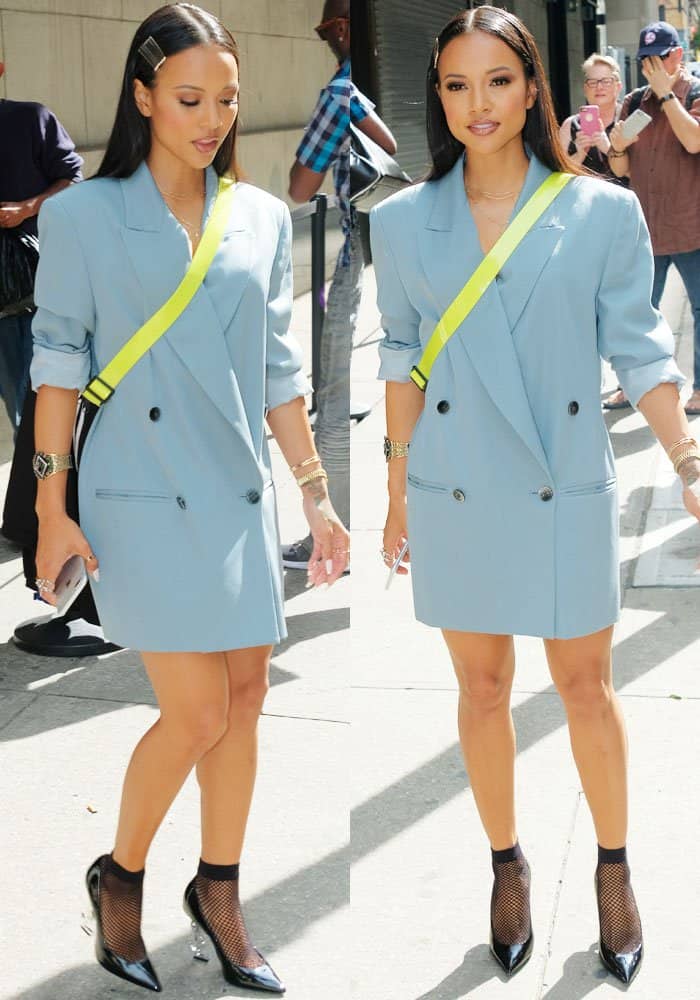 Karrueche looks flawless in an oversized double-breasted dress.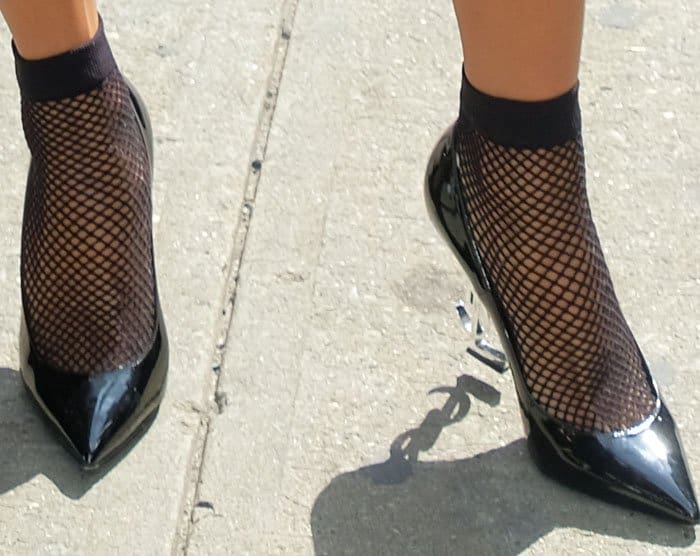 Karrueche matches stocking socks with her Saint Laurent "Opyum" pumps.
Karrueche arrived on the show in a black dress by Hyein Seo and a pair of Giuseppe Zanotti sculptural wedges with fur bands.
The actress changed into a different outfit before leaving "The Wendy Williams Show," switching out her dress for an oversized double-breasted blazer with a neon strap bag slung across the bodice.
Karrueche finished the look with the emblem-heeled Saint Laurent "Opyum" patent pumps and stocking socks.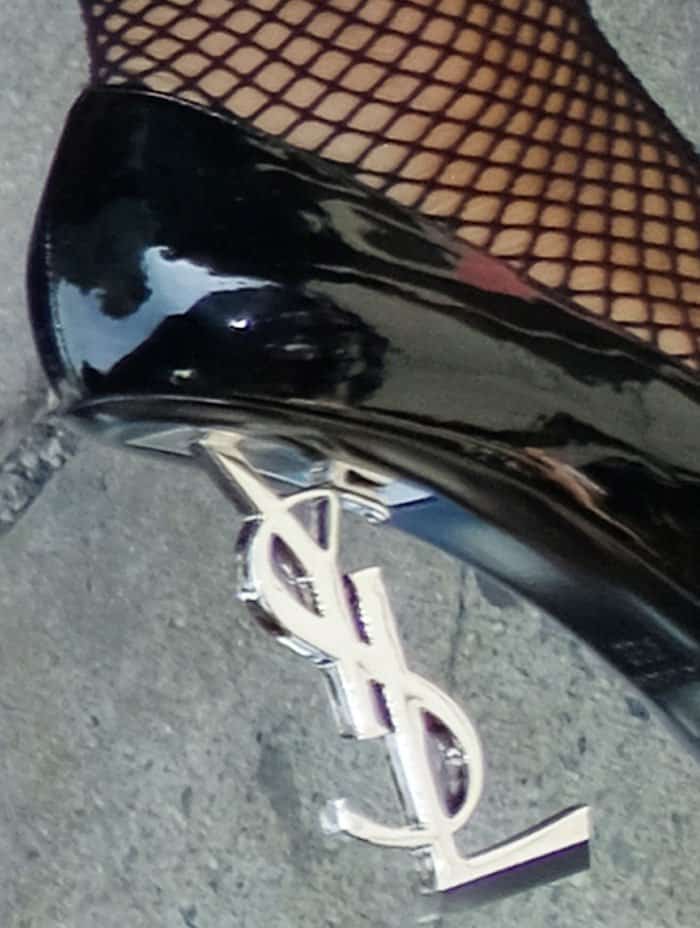 Karrueche shows off the gorgeous emblem heel of her Saint Laurent "Opyum" pumps.
The actress leaves "The Wendy Williams Show" in style.
Karrueche was her usual bubbly self as she arrived on set, dodging major Chris Brown questions such as, "Were you abused?"
She did reveal, however, that Chris once went to her house and threw rocks at her window. Karrueche has since filed a restraining order against the pop star.
The actress also said she never thought of caving in to butt implants but almost had her breasts done. She eventually realized that she wanted to be a better example to her younger female followers.
Shop the beautiful Saint Laurent "Opyum" pumps in different colored heels at Net-A-Porter and Selfridges.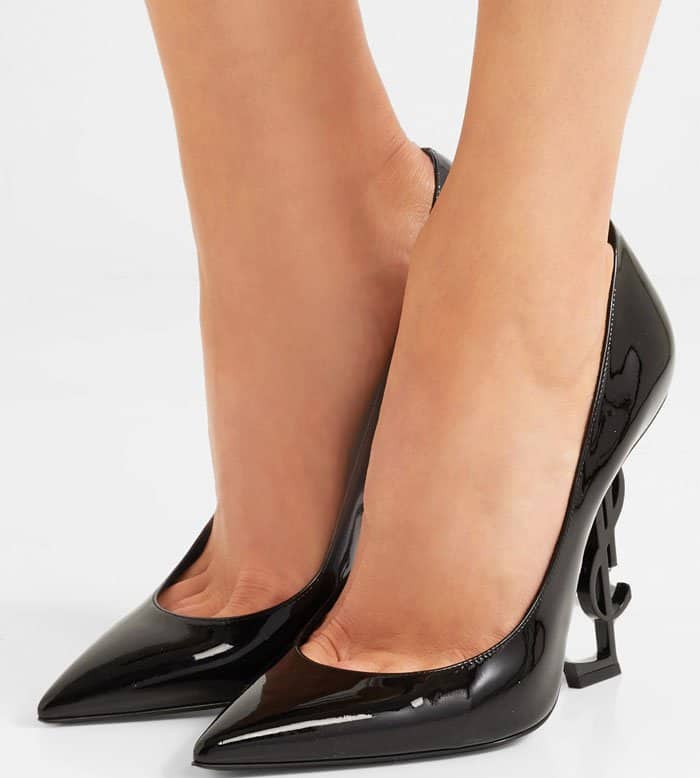 Saint Laurent "Opyum" pumps, $860 – $995
Credit: TNYF / WENN