After starting to gather steam for being a shoe queen, especially after the launch of her 10-piece capsule collection in collaboration with shoe brand Matisse, the public has been more focused than ever on Kate Bosworth's next footwear adventure.
The self-confessed shoe fanatic shared with Harper's Bazaar that she was the type who loved having a bit of personality in her choice of footwear, as we have seen quite a few times here, here, and here, to a point that her style will leave you scratching your head, confused over whether to like it or not. One thing is for sure, though – Kate Bosworth pulls off everything with confidence.
The fresh-faced actress arrived at the Coach summer party in head-to-toe Coach – from the familiarly cut neckline of her floral top, to the perfectly fitted pants, and down to her silver shoes. In fact, the shoe queen was pretty ecstatic to share her silver Coach shoes to the world that she uploaded a stylized photo of it on her Instagram before heading out to the event. Why wouldn't she be? The moccasin pair was in an eccentric silver color, with an interesting tasseled vamp design, pointed toes, and a cute kitten heel. Did anyone say personality?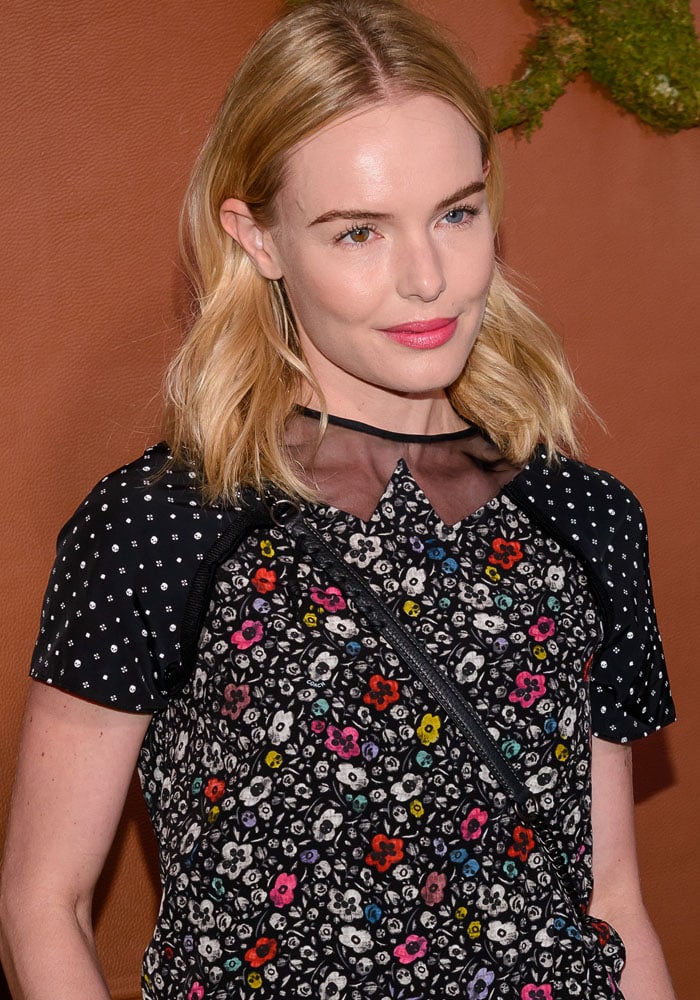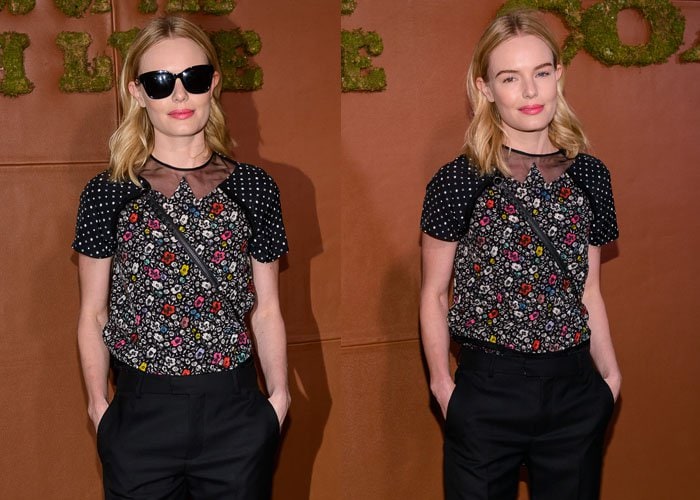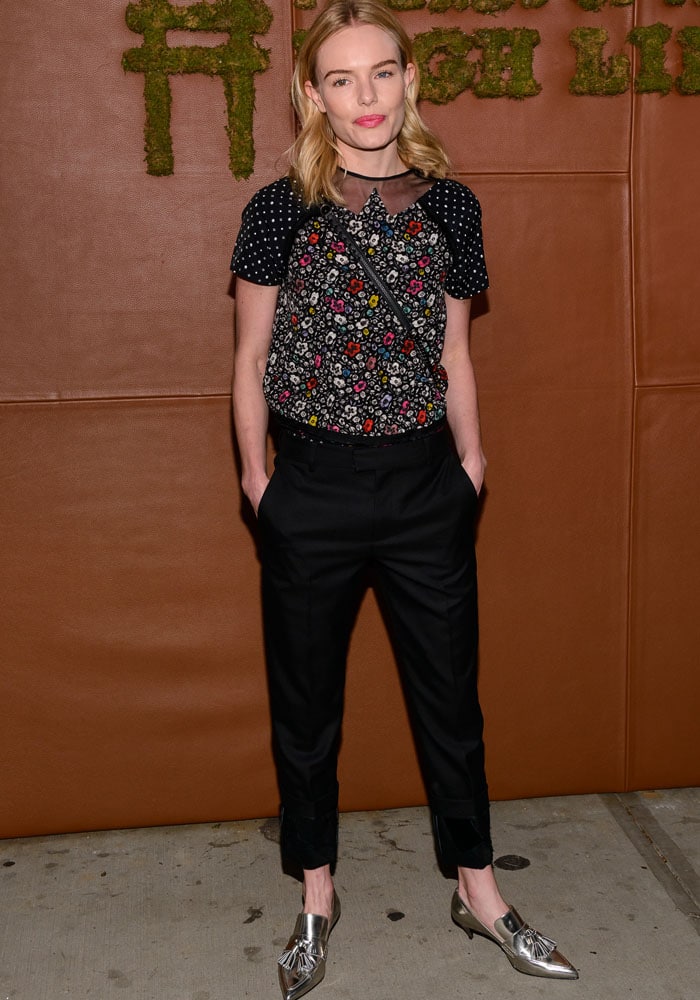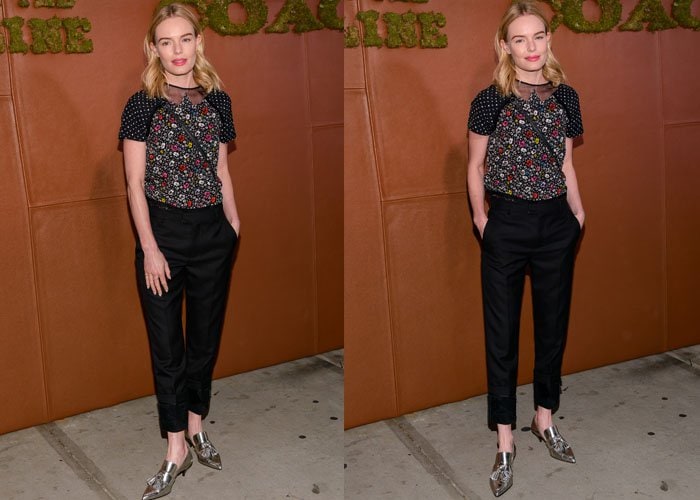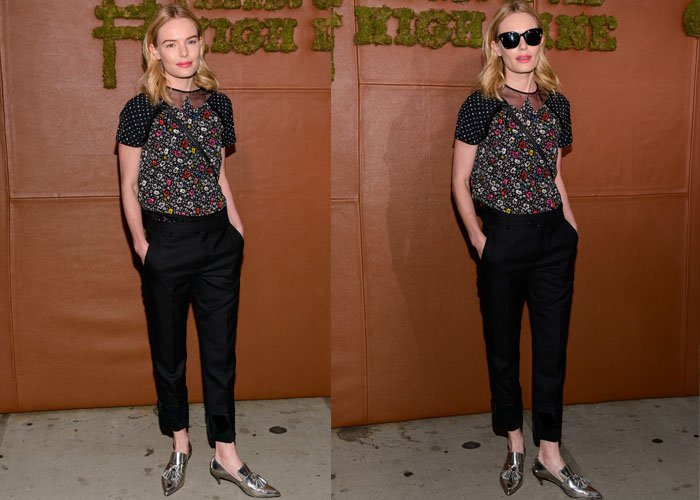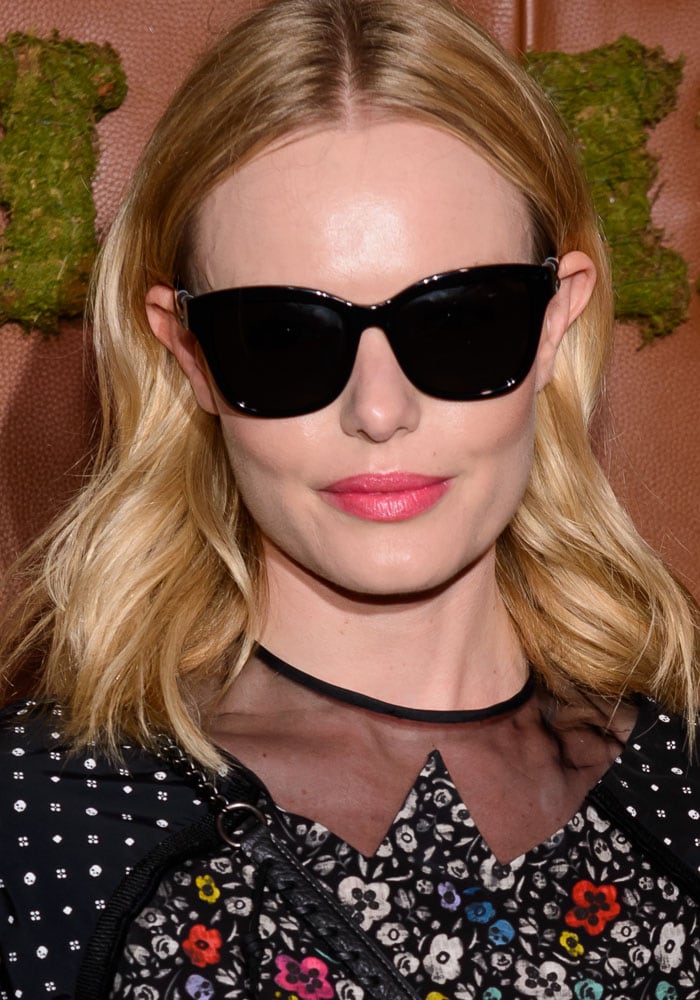 Kate Bosworth arriving at Coach's 5th Annual Friends of the High Line Summer Party in New York on June 23, 2015
Kate Bosworth uploads a photo of her Coach silver tasseled kitten heels in her excitement for the High Line Party
Unfortunately, the shoes are not available yet to us normal creatures of this earth, but we did get some similar designs. Check them out below:
Dieppa Restrepo Gaston Tassel Loafers, $380
Rebecca Minkoff Macy Cutout Tassel Loafers, £124.32 (before: £177.60)
Saint Laurent Babies Loafer Pumps, $745
Credit: C. Smith / Kate Bosworth's Instagram / WENN