After Beyoncé dropped a bomb of an album about her husband Jay-Z's cheating featuring lyrics that referenced "Becky with the good hair," listeners were quick to try to figure out who Becky was.
Even though Netizens zeroed in on two suspects: designer Rachel Roy and pop star Rita Ora, Katy Perry had to jump in on the bandwagon. Katy wasn't on the "Lemonade blacklist" to begin with, but regardless, we spotted the singer sporting a "Not Becky" pin at the 2016 Met Gala after party in New York.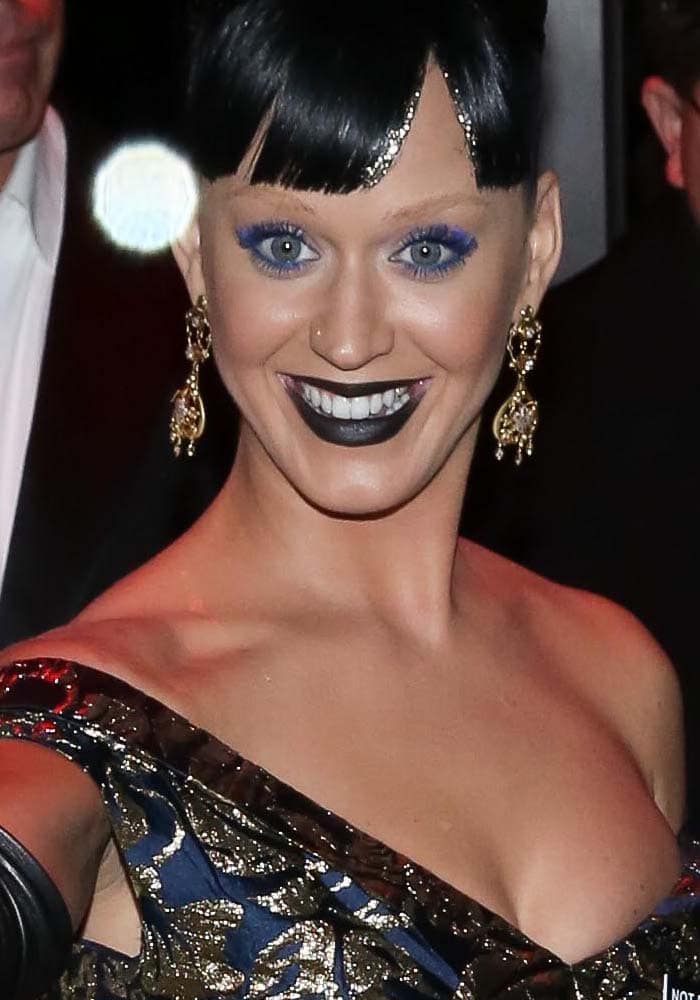 Katy Perry at the "Manus x Machina: Fashion In An Age Of Technology" Costume Institute Gala after party in New York on May 2, 2016
Katy Perry slips her glittered toes into a pair of cutout wedge boots from Prada's Fall/Winter 2016 collection
After slipping into her Tamagotchi-accessorized Prada dress at the Met Gala, Katy slipped into its cousin for the after party. Katy wore a dress and a pair of lace-up cutout wedge boots off Prada's Fall/Winter 2016 collection. We're guessing the Tamagotchi was her own addition.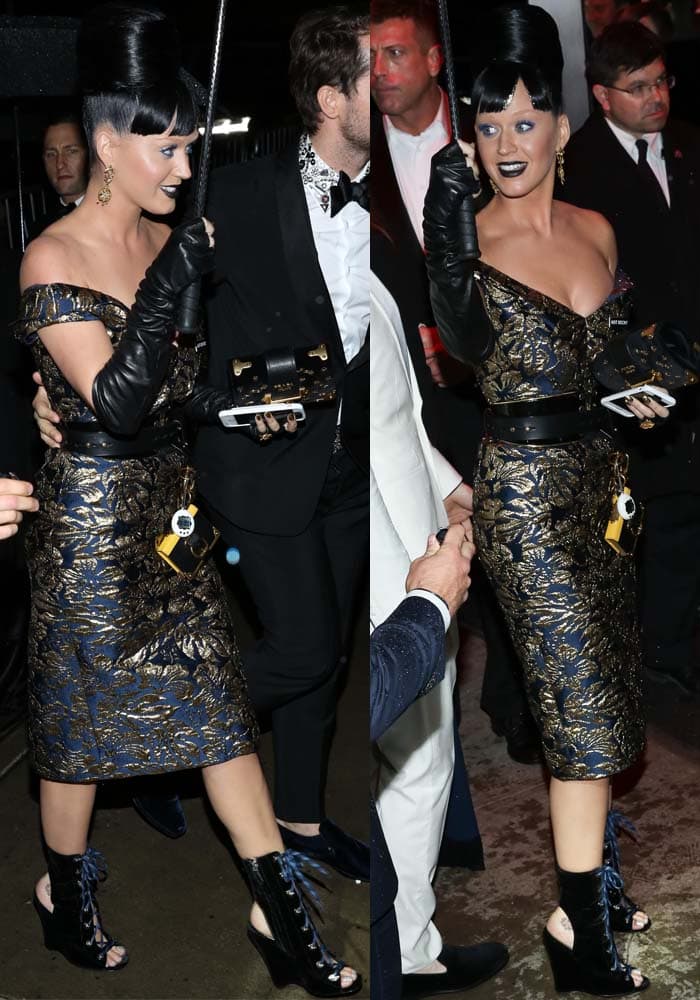 Loyalista: Katy Perry slips into her second Prada look for the night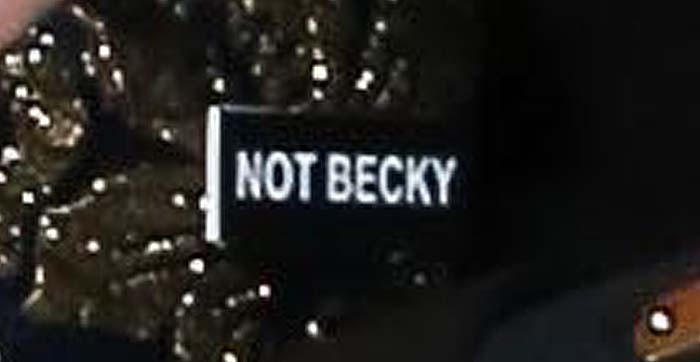 Katy Perry supports pal Rita Ora as they both debunk Beyoncé's "Becky with the good hair" allegations
We're told that Rita Ora also sported the same "Not Becky" pin for the night, so Katy may have worn it to support her pal — and to get a few laughs. We mean, she did wear a Tamagotchi on her Prada dress just hours before.
The Prada shoe is not available online just yet but do check out a similar pair by Rebecca Minkoff at Shopbop, Saks Fifth Avenue, Nordstrom, Neiman Marcus and Bloomingdale's.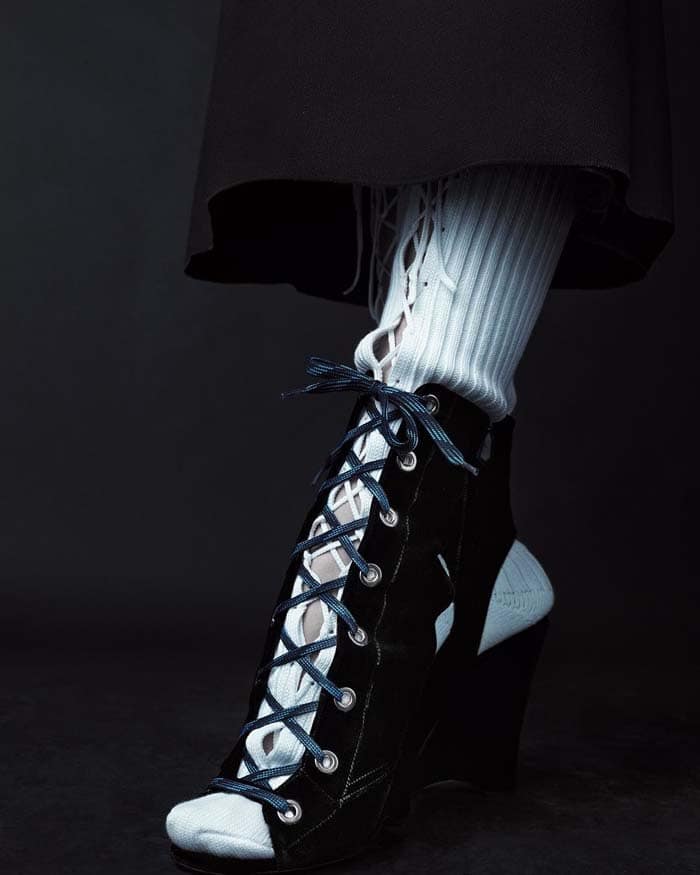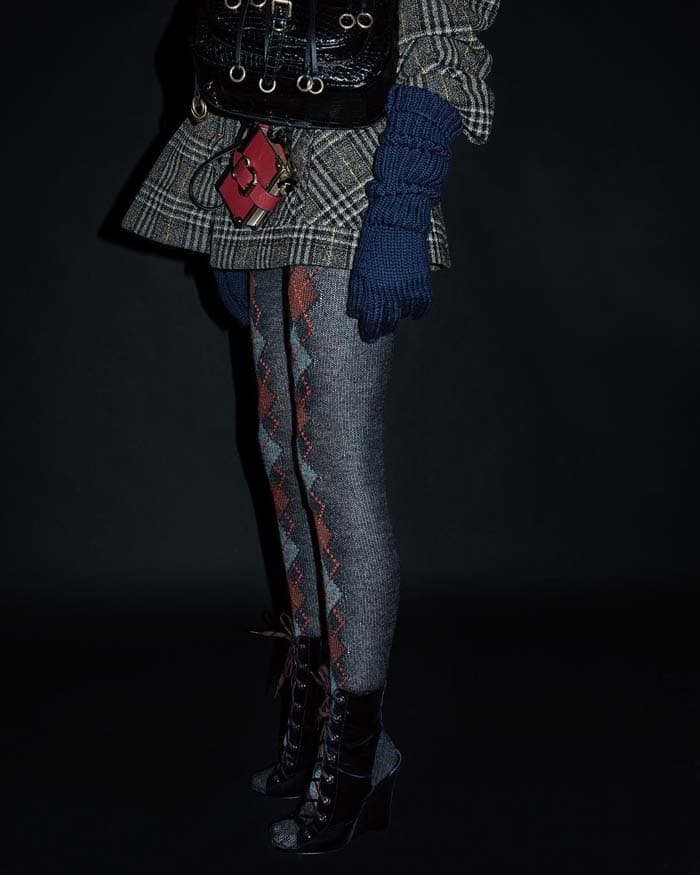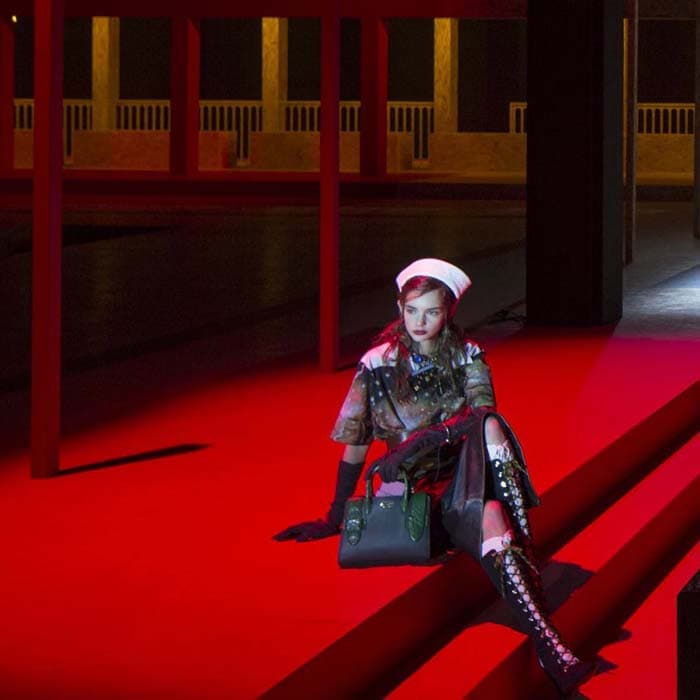 Prada cutout wedge boots from the Fall 2016 collection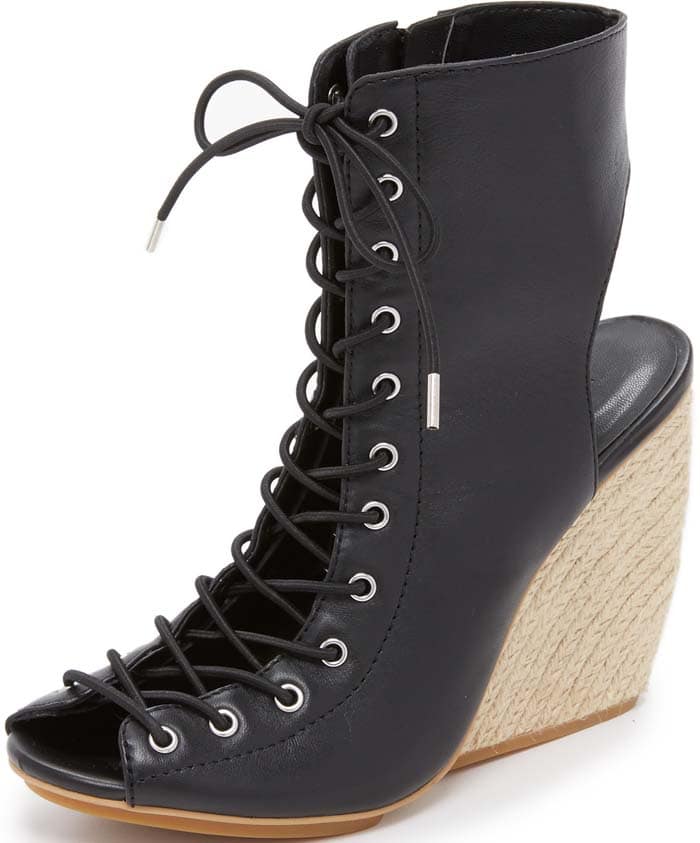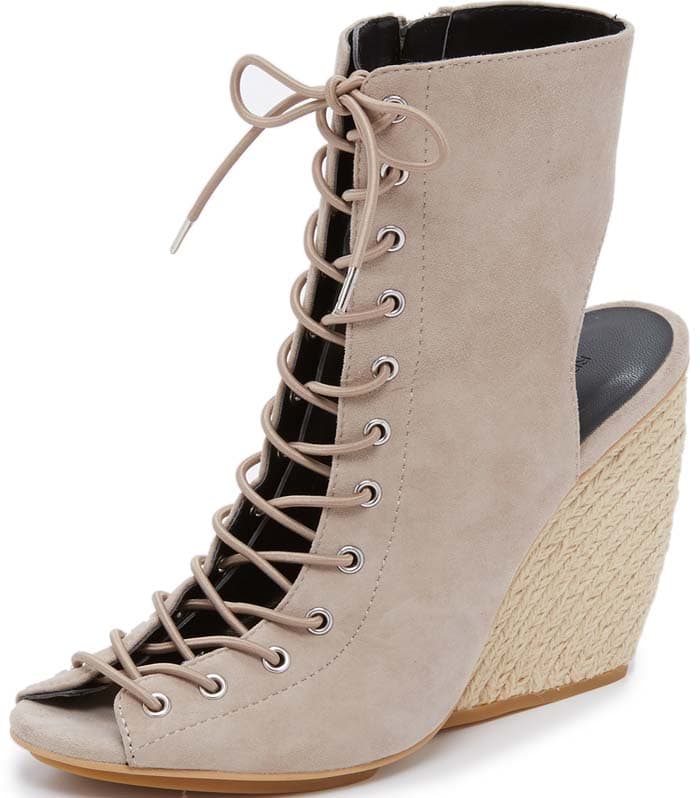 Rebecca Minkoff "Elle" Lace Up Open Toe Booties, $195 at Shopbop, Saks Fifth Avenue, Nordstrom, Neiman Marcus and Bloomingdale's
Credit: Prada's Instagram / Andres Otero / WENN