Katy Perry was spotted chatting with Rihanna at the 2012 MTV Video Music Awards. The always bold Perry wore a pair of Christian Louboutin 'Pigalle' spiked pumps in nude and a beautifully detailed body hugging dress by Emilio Pucci. We love that she chose a neutral color, while the pointy toe and allover spike details added that touch of edge that Katy is known for.
She's featured here chatting it up with pal Rihanna while seated. Take a look for yourself before we show you where you can score her heels!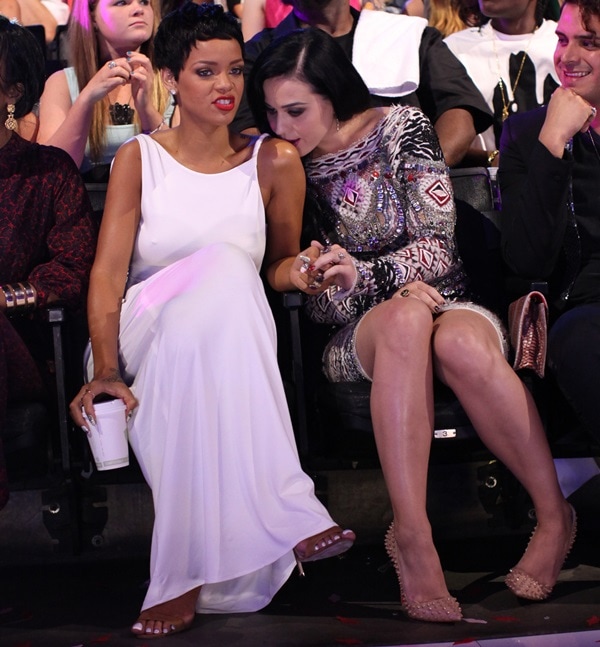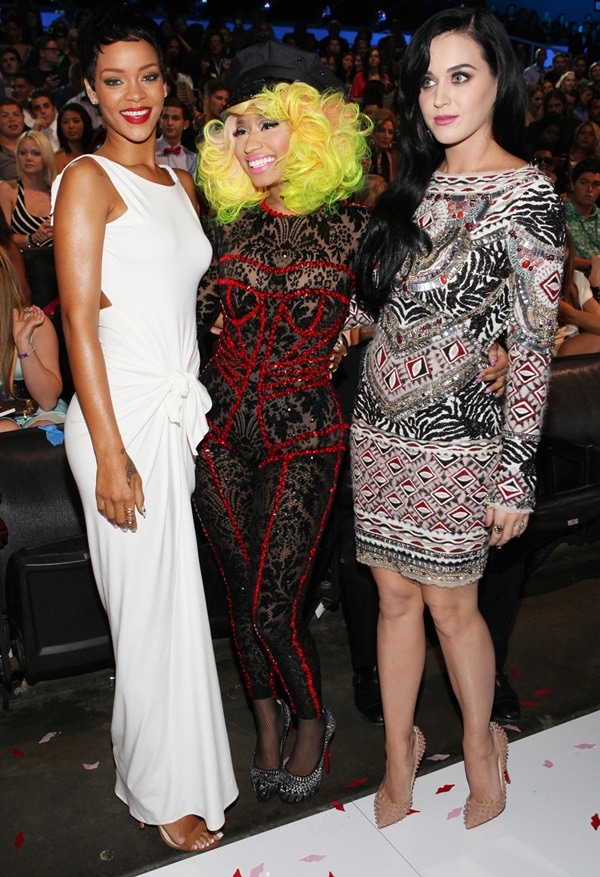 Rihanna, Nicki Minaj, and Katy Perry at the 2012 MTV Video Music Awards, held at the Staples Center in Los Angeles on September 6, 2012
Katy's smooth silky waves and pretty make up complemented this dress and heel combo well. We also love that she toned it down with a natural hair color. Her neighbor, Rihanna, also looked fabulous in a white dress, dark hair and ruby red lips that screamed old Hollywood glamor!
Check out Katy's spiked pumps below and let us know if you'd wear them:
Christian Louboutin 'Pigalle' 100 Spiked Patent Leather Pump, $1195 at Net-A-Porter
We can't really think of a better style that Katy could have went with here. Maybe we're just big Louboutin fans, or big on spikes right now. Nonetheless, we like her heel choice. How about you?
Credits: Wenn/B.Dowling