Flats-loving brides-to-be rejoice! Keds and Kate Spade have partnered up to create some really cute — and comfortable — bridal sneakers to wear on your big day. The entire collection is available at Nordstrom.
While brides donning unconventional shoes for their weddings is nothing new (see winter brides in bridal UGG boots and Paramore's Hayley Williams in clunky Doc Martens boots at her wedding,) we love the fresh options that this new Keds x Kate Spade New York collab offers.
There's a pearl-adorned slip-on for elegant dames, a flower-crystal-embellished design for ladies who want to sparkle, and a glittery style that comes in both adult and kids sizes for brides who want to be matchy-matchy with their flower girls.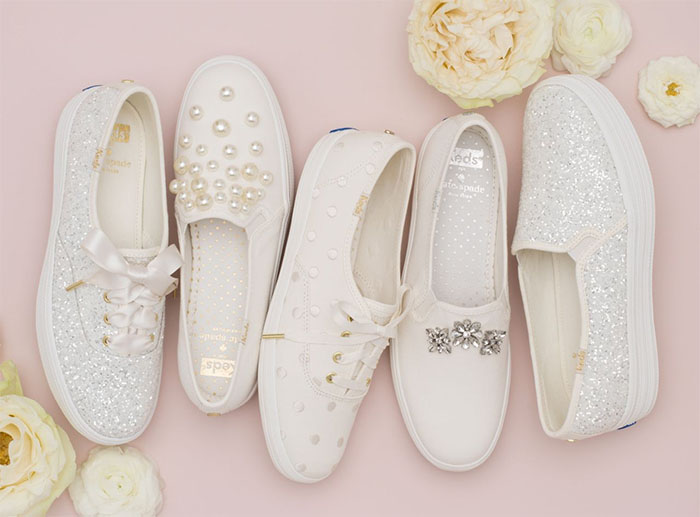 Keds for Kate Spade New York bridal sneakers.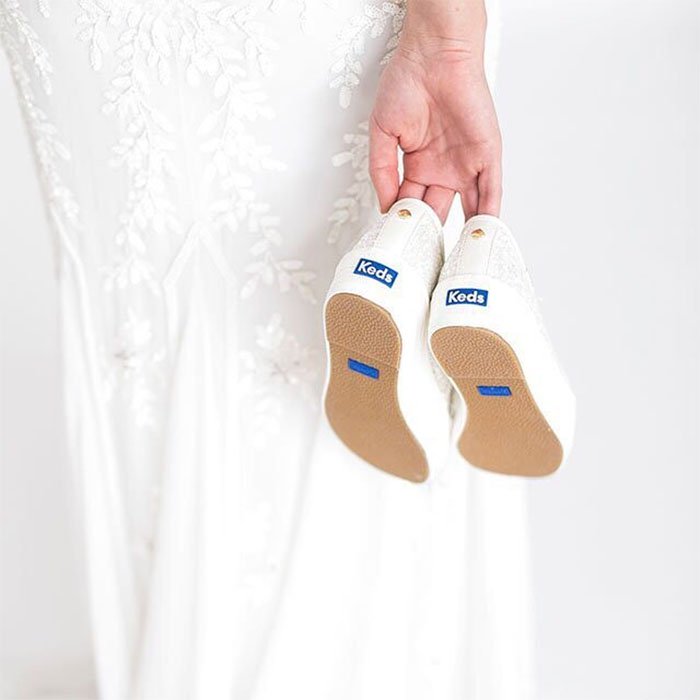 Keds' Instagram post captioned, "When your something new is also your something blue," posted on February 3, 2018.
Even if you're a "heels or die" kinda gal, we think these Keds x Kate Spade bridal sneakers are worth a look. Since white sneakers are very much on-trend right now, these kicks won't just be relegated to the back of your closet once your wedding day is over.
Wear them with distressed jeans, a denim shirt, or your favorite hoodie, just like these 18 celebrity-inspired ways to style white sneakers.
Below are just some of our favorites from the Keds for Kate Spade New York wedding sneakers collection. Shop the entire collection at Nordstrom.
Keds for Kate Spade New York "Triple Decker Pearls" Sneakers, $120 at Nordstrom
Keds for Kate Spade New York "Triple Decker Crystals" Sneakers, $120 at Nordstrom
Keds for Kate Spade New York "Triple Decker Flowers' Sneakers, $120 at Nordstrom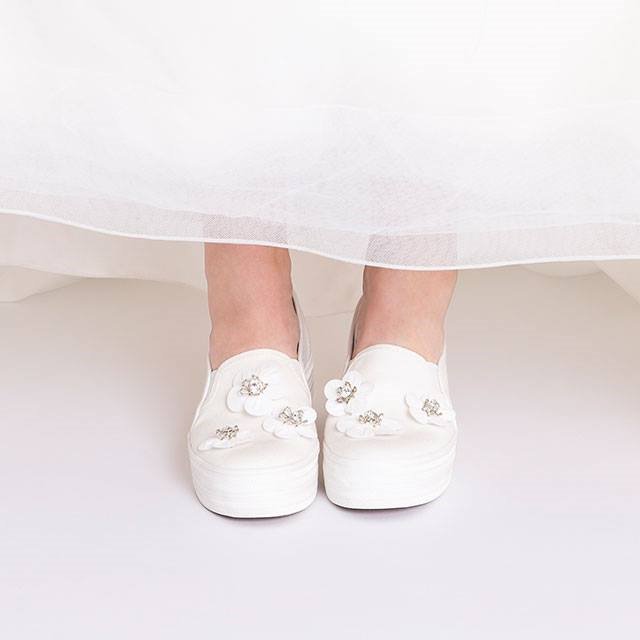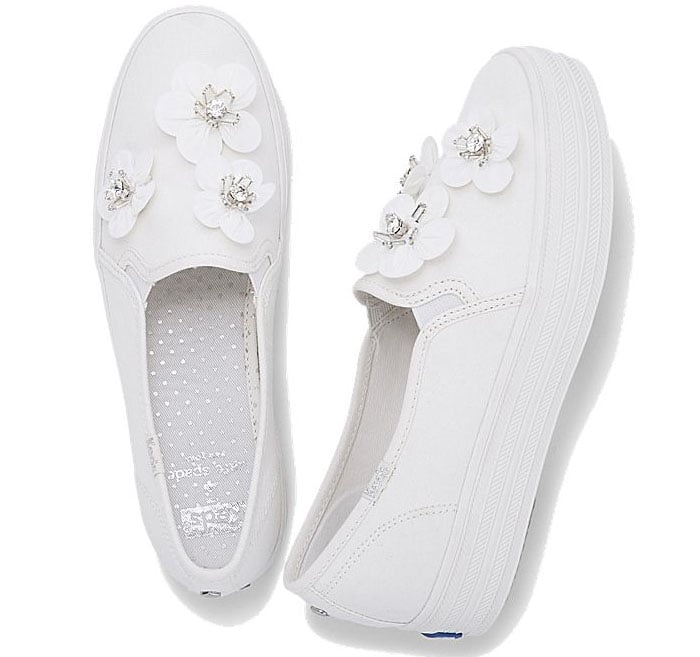 Keds for Kate Spade New York "Champion Glitter" Sneakers in Rose Gold, $85 at Nordstrom

Keds for Kate Spade New York "Triple Glitter" Sneakers, $90 at Nordstrom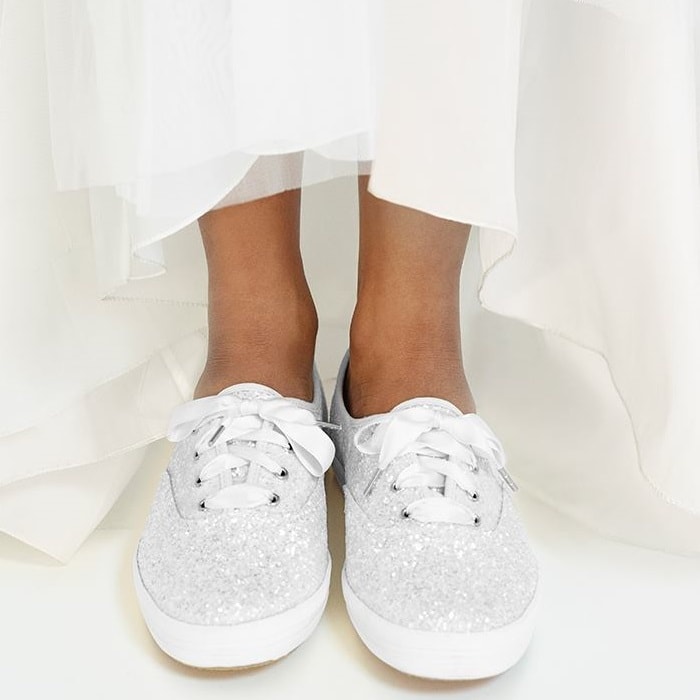 Keds for Kate Spade New York "Champion" Sneakers in Pristine Dancing Dot, $80 at Nordstrom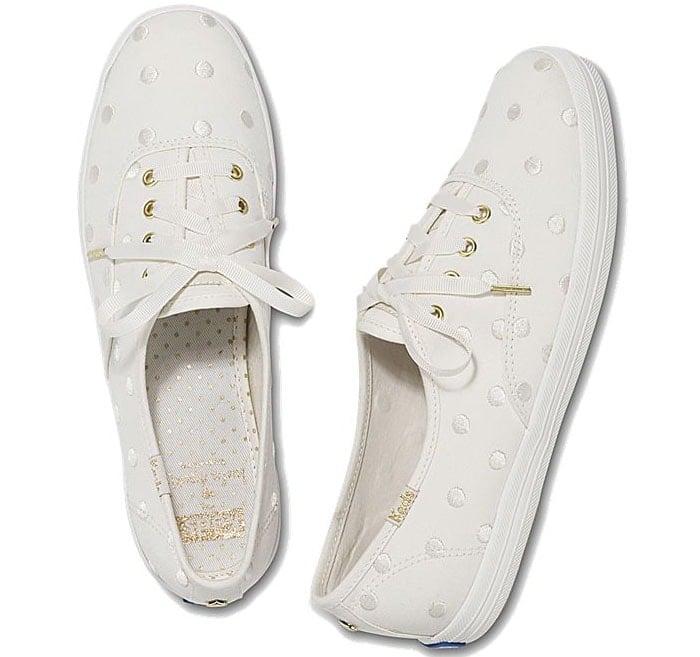 Credit: Keds' Instagram