Keke Palmer is, without a doubt, an overachiever. After coming to Hollywood from a small town, the former child star has been in numerous television shows, movies, musicals, and has even held her first official book signing for her latest achievement, "I Don't Belong to You" (available at Amazon).
As part of a follow-up to her book signing, Keke sat down for a BUILD Series interview in New York. She dished about the things that fueled her to write a book, and talk about some of the things she suffered through while growing up.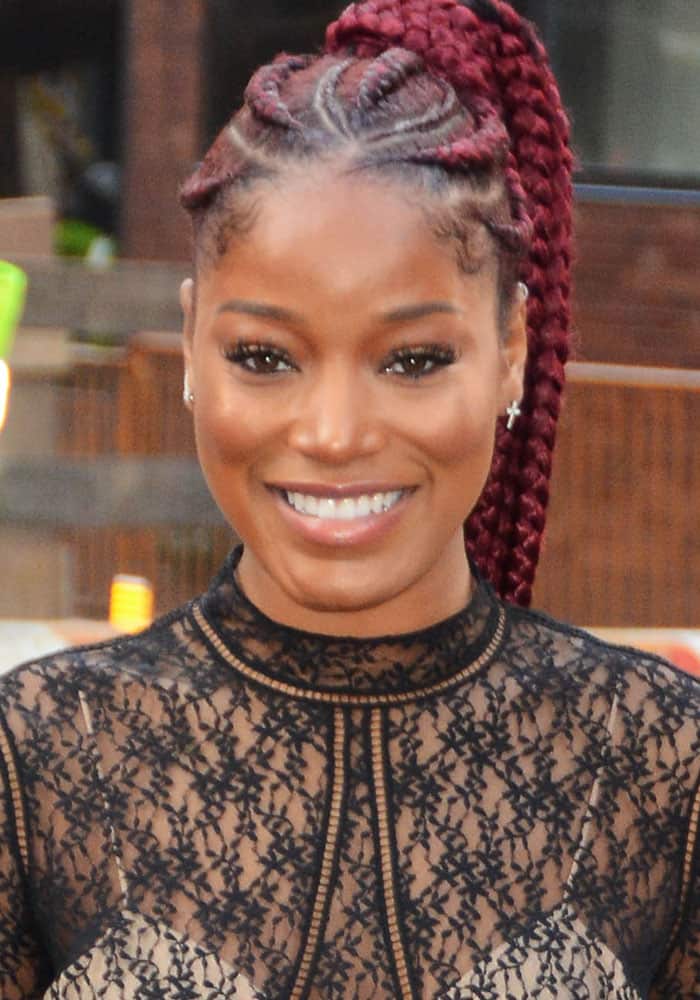 Keke Palmer out and about in New York City on February 1, 2017.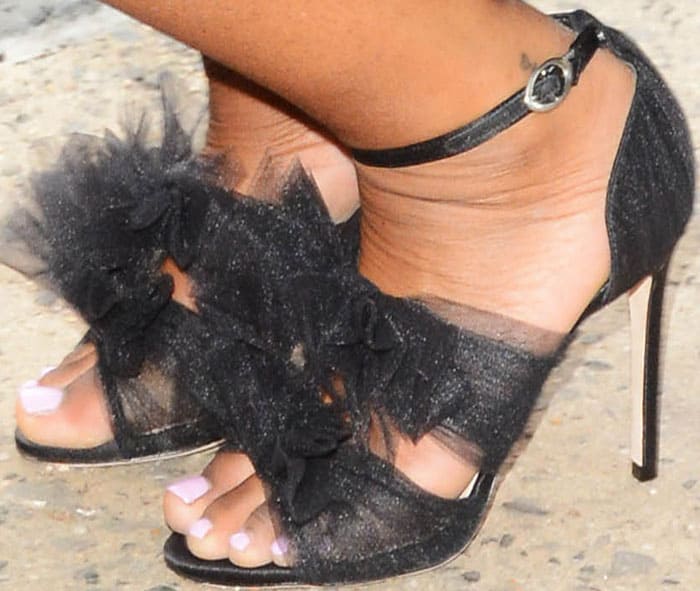 Keke adds a whimsical flair to her outfit with a pair of Isa Tapia's "Gigi" tulle sandals.
Keke went for a full Alexander Wang look which consisted of ivory inner wear layered underneath a long-sleeved lace top. The two pieces were neatly tucked into place by a mini skirt that had lace-up details at the slit. The actress finished her look with a bucket purse and a pair of Isa Tapia's "Gigi" tulle sandals.
The 23-year-old briefly talked about her style, saying that she was usually inspired by late '90s to early 2000's musical icons such as Lil' Kim and Aaliyah.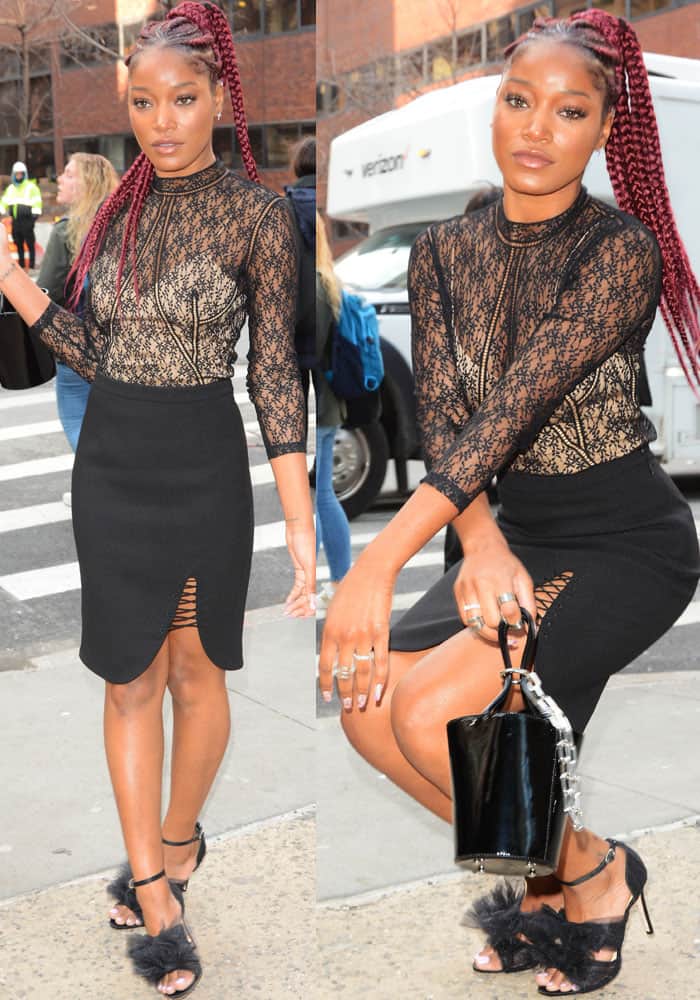 Keke gamely posed for the paparazzi in her Alexander Wang outfit.
In a 30-minute interview, Keke opened up about the trauma of growing up in the limelight. The actress said she never felt like her real self because she always had to adhere to the television conglomerates that she was working for. Growing up with fame also made it hard for her to connect to people.
Keke also addressed the need to be completely honest about who you are. The 23-year-old exuded wisdom as she encouraged people to keep believing in their path.
Shop Keke's Isa Tapia "Gigi" tulle sandals at 6pm.
Isa Tapia "Gigi" Tulle Sandals, $148.50 (original: $495) at 6pm
Credit: Patricia Schlein / WENN