Is it just me, or does Kelly Brook really know how to look sexy? Just the other day, the British hottie was spotted in yet another pair of amazing pumps that showed off her legs perfectly. She paired the metallic peep-toe platforms with a black ruffle-hem skirt, a sheer black printed top, and a matching black blazer. It looks like Kelly has dyed her hair darker, creating a very vampy and sexy look.
Her Prada heels feature covered soles and platforms with cute peep toes. The English model, actress and television presenter opted for the silver color, but they're available in gold as well.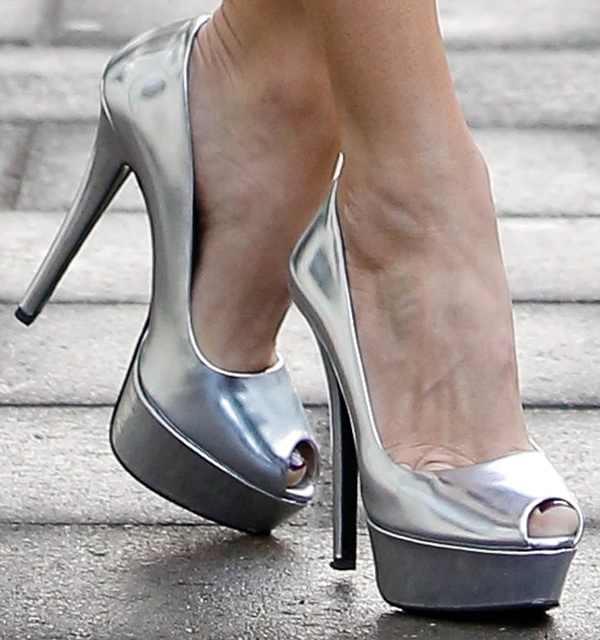 Kelly Brook arriving at the Riverside Studios for the filming of 'Celebrity Juice' in London on March 13, 2013
We found Kelly's Prada heels in both silver and gold at Nordstrom. While the style that's available now doesn't have the same thick platform of Kelly's pair, they're virtually identical and just as chic. Check them out in detail below, and we'll see how you feel about these glam pumps: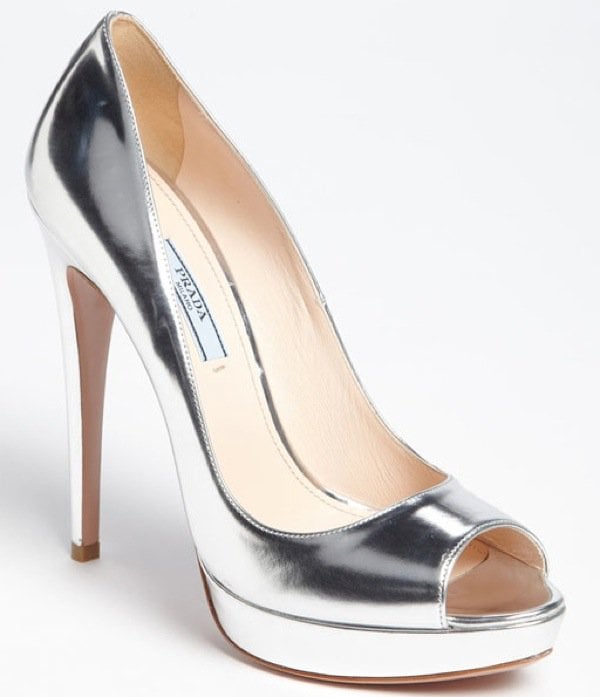 Prada Peep-Toe Pumps in Silver, $720
Prada Peep-Toe Pumps in Gold, $720
So, what's the verdict, fellow shoe lovers? Do you love this shiny style, or would you rather pass?
Credit: Karl Piper/WENN