You know you're an influential person when you and your BFF make sportswear a chic everyday wear thing. That's exactly what Kendall Jenner did along with her best friend, Gigi Hadid. The two are infamous for mixing sneakers with chic pieces and producing looks that we wouldn't have even considered wearing just a few years back.
Kendall was photographed wearing sportswear underneath chic outerwear twice in three days.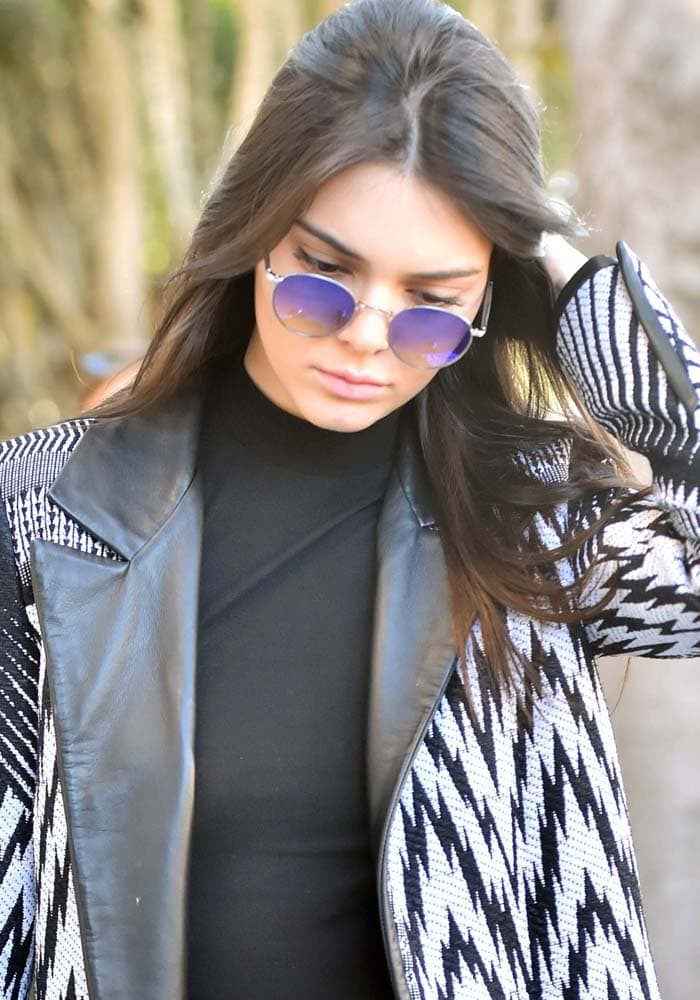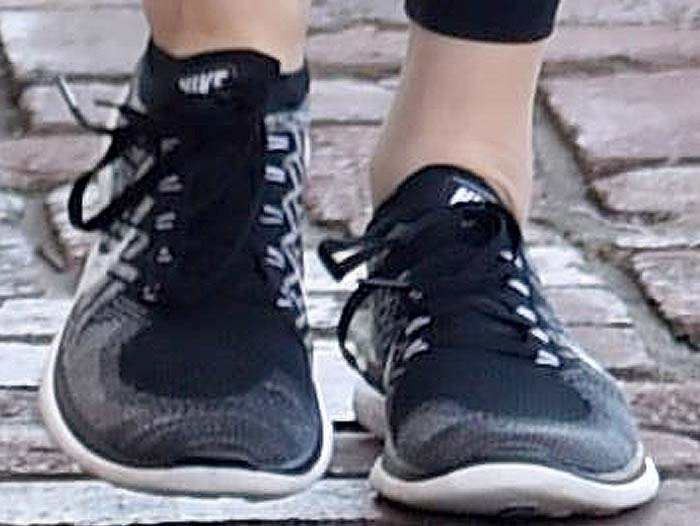 Kendall was first spotted out for coffee in Weho wearing an Express top (available at Express) and Nike leggings (available at Nordstrom), pulled together with a coat by Sass & Bide. The model accessorized her casual look with a tiny purse from Givenchy and the Nike "Free 4.0 Flyknit" sneakers in black and gray.
The 20-year-old later uploaded a selfie in her outfit with the caption, "zee hotline."
Two days later, Kendall was spotted taking her Corvette out for a spin with the top down. Kendall got out of the car to pump some gas, where we spotted yet another of her sportswear-inspired looks. The model paired an Acne top with sheer Lululemon leggings and a jacket from Marc Jacobs.
Kendall finished her look with sunglasses from Saint Laurent and the same Nike sneakers she had on just two days before.
Kendall Jenner goes for coffee and takes her new Convertible Corvette out in Los Angeles on February 2 and February 4, 2016
If you found Kendall's Corvette just as impressive as we did, here's a little video of her getting a ticket in it . But hey, at least she looked good while getting it.
Get Kendall's gym-to-coffee-to-day-out-with-friends shoe, the Nike "Free 4.0 Flyknit" sneakers, by heading over to Harrods and John Lewis. Don't forget to check out the other colors, too.
Nike 'Free 4.0 Flyknit' Running Shoe, $165.41 – $176 at Harrods and John Lewis
Credit: Kendall Jenner's Instagram / Cousart / JFXimages / WENN