Remember Kendall Jenner's recent driving scandal?
After the 19-year-old model was caught driving with a leg out of her car window — thanks to younger sister Kylie taking a video of the scandal — Kendall took to Twitter to defend herself by saying she's "not that talented."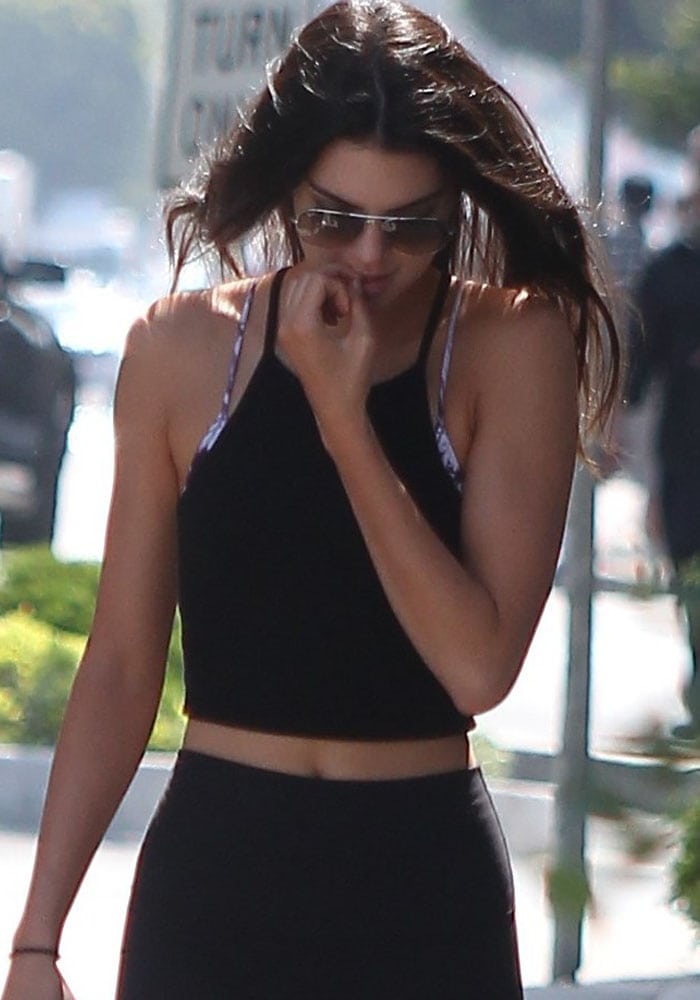 Kendall Jenner shows off her midriff in black leggings and a crop top as she strolls with a friend in Los Angeles on July 15, 2015
Many of Kendall's fans were quick to side with the model. They claimed that the video was taken with the front-facing camera, which would have only made it look like Kendall was in the car's driver seat.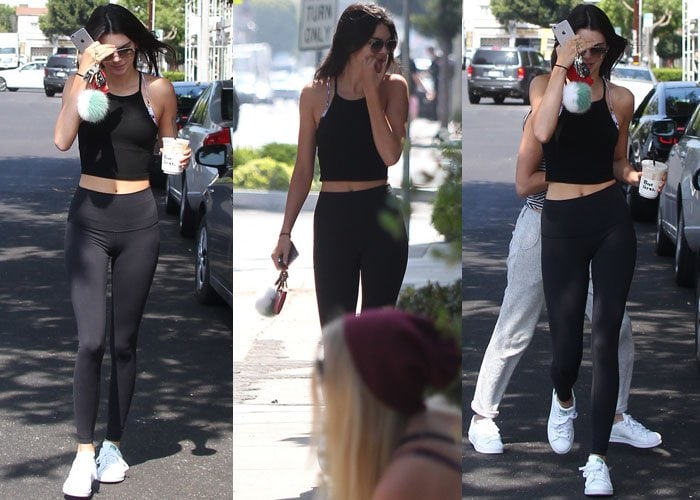 Kendall Jenner hides her eyes from the cameras as she takes a stroll in her athletic wear, coffee in hand
But since we now know that Kylie was the one behind the wheel, shouldn't she have been focusing on the road as well, instead of taking a video?
Kendall Jenner opted for a classic pair of Adidas Originals Sam Smith sneakers during her casual stroll
Kendall was recently spotted out for a stroll wearing a crop top over a bikini, paired with leggings, sunglasses, and the Adidas Originals Sam Smith sneakers. Get this pair of Sam Smith Originals over at Farfetch.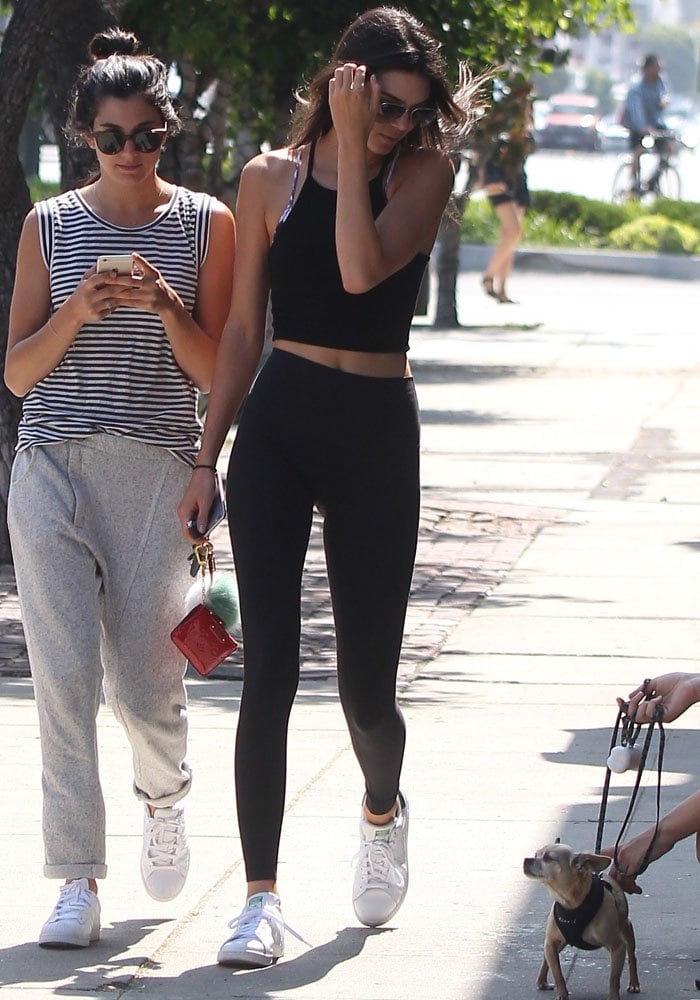 Kendall Jenner shows off her go-to move — shielding her face from the paparazzi — in black athletic wear and white sneakers
Kendall Jenner responds to her driving scandal allegations
Regardless, we think it's great to see more and more Hollywood celebrities implement sneakers into their everyday looks.
Adidas Originals Stan Smith Sneakers, $101 at Farfetch
Credit: Kendall Jenner's Twitter / WENN