Our dear Keri Russell, who became famous portraying the title role of Felicity Porter on the series 'Felicity', is back in the spotlight promoting her latest film, 'Austenland'. The mother-of-two plays Jane Hayes, an obsessive fan of the novel 'Pride and Prejudice', who sets out to find her Mr. Darcy in a Jane Austen theme park. The romantic-comedy is set to hit the theaters in Los Angeles and New York next week.
Keri was pregnant with her second child Willa Lou, now a year old, when the film was shot. "There were some bigger boobs happening that I normally do not have and I wish I did, and there were lots of books being held in front of there," Keri laughed when asked about hiding her pregnancy in front of the cameras, "But those dresses had the empire waist anyway, so it was okay. Even if you're not pregnant, you sort of look a little pregnant."
The 37-year-old actress hit the red carpet free of anything even slightly reminiscent of period clothes and empire waists. The 'Austenland' star wore a lace and silk top by Nina Ricci (available at Forward), showing off her svelte back with gorgeous lace details. She completed the outfit with a pair of pointy-toe Jimmy Choo "Anouk" stiletto pumps.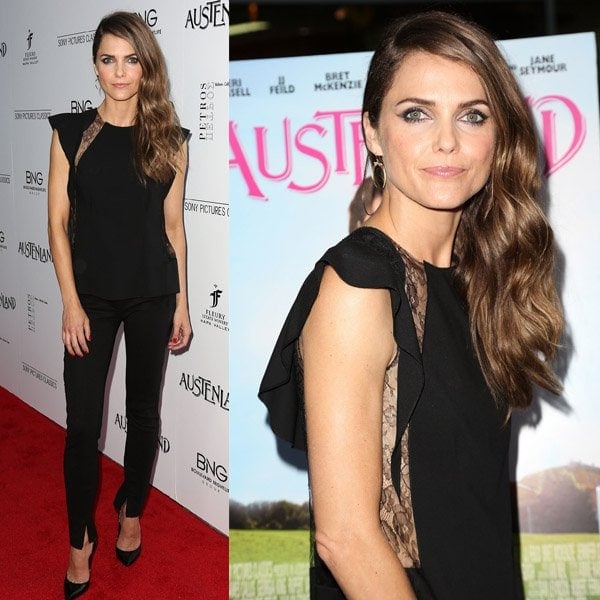 Keri Russell at the Los Angeles red carpet premiere of 'Austenland' at ArcLight in Hollywood on August 8, 2013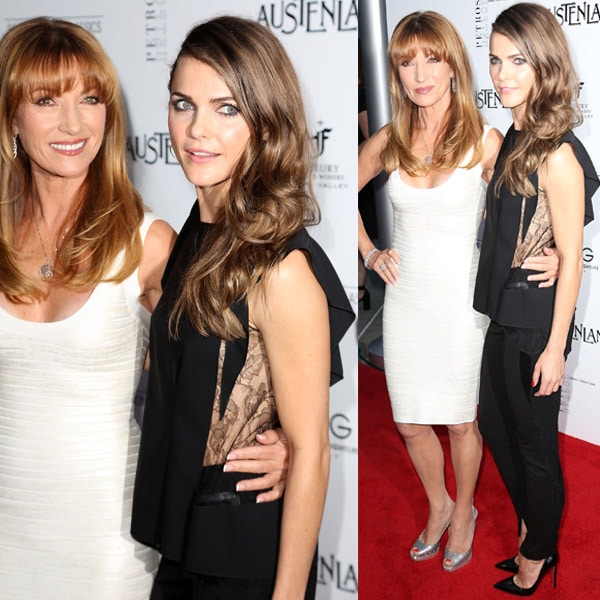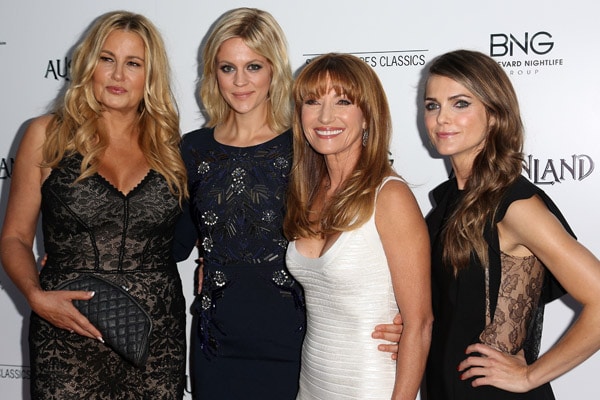 Keri Russell working the red carpet with her Austenland co-stars Jennifer Coolidge, Georgia King, and Jane Seymour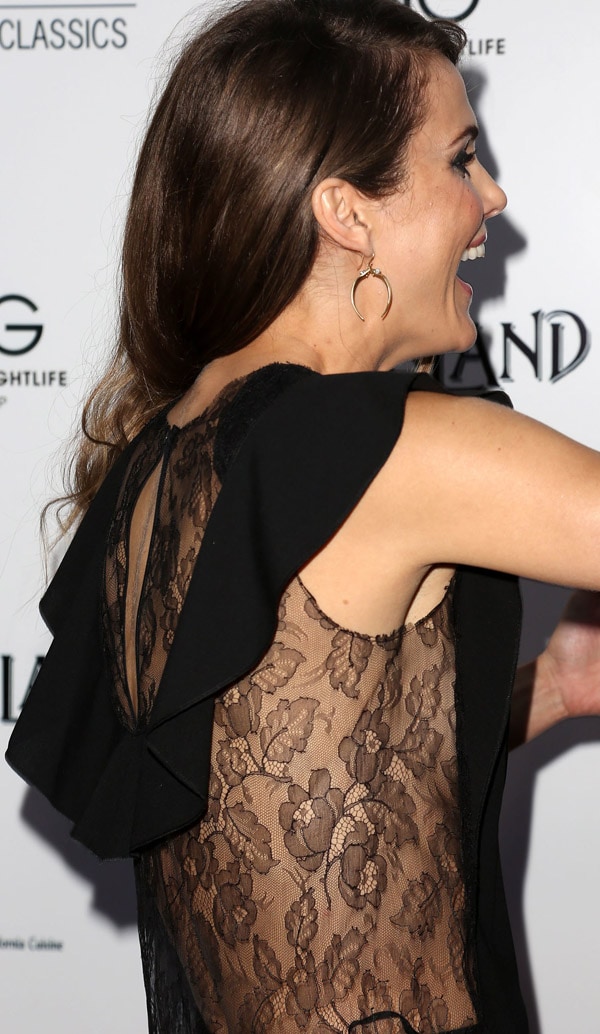 Closeup of the Nina Ricci lace and silk top details
Keri Russell looking radiant at the 'Austenland' red carpet premiere
We are absolutely in love with the ruffle detail strewn across the lace back, draping over the shoulders to form ruffled sleeves. We also love how it cuts off at the front, breaking the lace that starts at the shoulders and trickles down to the sides of the torso.
Did we mention that the top comes in the most gorgeous shade of navy blue? We just died and went to chicness heaven.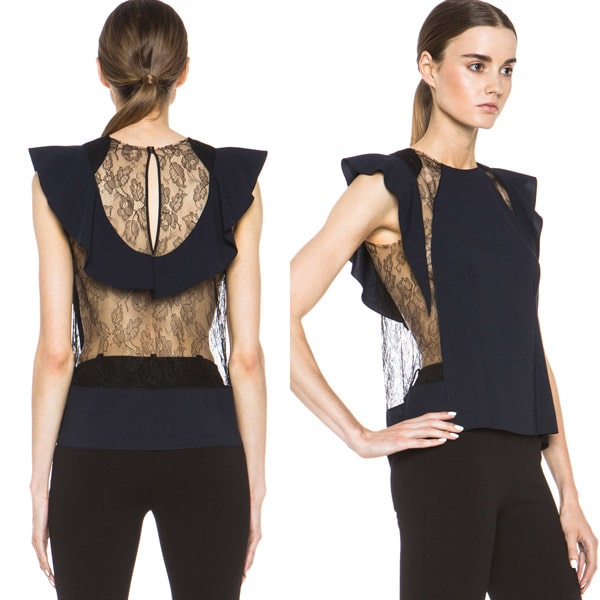 Nina Ricci Lace and Silk Top in Navy & Black, $1,250
Credit: Brian To / WENN