We'd guess that one of the hardest parts of being the mom of an actress is watching your child's sex scenes. But, apparently, it's no big deal for Kerry Washington's mom, Valerie Washington.
Kerry Washington arrives in a striped strapless Ralph & Russo sequined gown and metallic gold Jimmy Choo sandals at ELLE's 27th Annual Women In Hollywood Celebration held at Academy Museum of Motion Pictures on October 19, 2021, in Los Angeles (Credit: MEGA / WENN)
In an interview on Jimmy Kimmel Live in February 2016, Kerry Washington revealed how she watches her sex scenes with her mom Valerie, an education professor. Kerry grew up with her parents in the Bronx, New York City.
"My mother's like this very elegant, graceful intellectual, but she will sit through a sex scene like nobody's business," Kerry said.
Valerie Washington (L) enjoys watching sex scenes with her daughter Kerry (Credit: FayesVision / WENN)
"She doesn't sweat at all. And last week, actually, I watched our Scandal episode with her, and I had like a three-minute crazy sex scene with Scott Foley, and I was like sweating and fidgeting. And, my mother was like, 'Good work. Very good work.'"
In March 2016, Kerry took a moment to talk about her mom's reactions to the sex scenes in "Scandal" on the red carpet of PaleyFest in Los Angeles.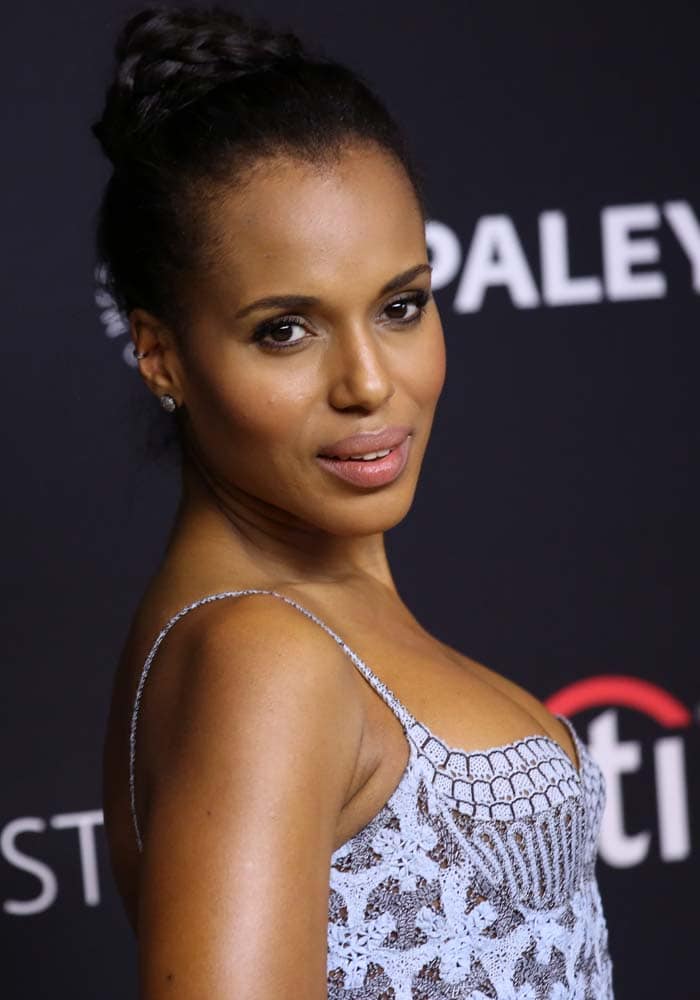 Kerry Washington wears her hair up at the 33rd annual PaleyFest Los Angeles held on March 15, 2016, at the Dolby Theater in Los Angeles (Credit: Brian To / WENN)
Kerry wore a dress by Russian designer Ulyana Sergeenko, who specializes in laser-cut fabric textures.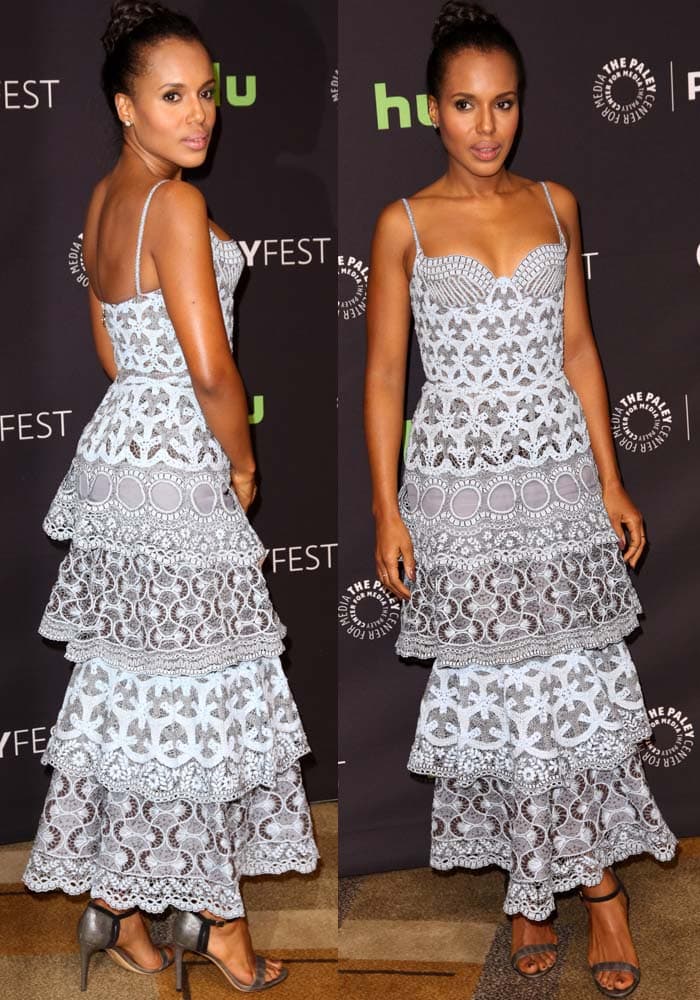 Kerry Washington shows off her detailed dress by Russian designer Ulyana Sergeenko (Credit: Brian To / WENN)
The ankle-length dress featured a tiered skirt, a bustier design, and spaghetti straps. Each layer of the frock featured a different laser-cut design.
The actress paired her dress with a bag from M2Malletier, earrings and rings from Shay Jewelry, and patchwork sandals in gray and black from Salvatore Ferragamo.
Kerry Washington's feet in Salvatore Ferragamo patchwork sandals (Credit: Brian To / WENN)
Kerry said her mom often congratulates her on carrying out her explicit scenes well, which implies that her mother understands that it's just work.
"It's a very strange thing about my mother. She doesn't mind watching sex scenes on any television show, but one would think with her own
child, but she just was like 'good work honey!' I think she knows how much it's just acting for me and so I think maybe a little bit she's proud of me because she knows that's kind of the hardest stuff for me," Kerry said about her mom Valerie Washington.
Kerry Washington filmed numerous sex scenes as Olivia "Liv" Carolyn Pope in the American political thriller television series Scandal (Credit: ABC Studios / Shondaland)
We still think it's pretty weird. Sorry, Kerry. We love you anyway.
Kerry's PaleyFest sandals from Salvatore Ferragamo are unfortunately no longer available online.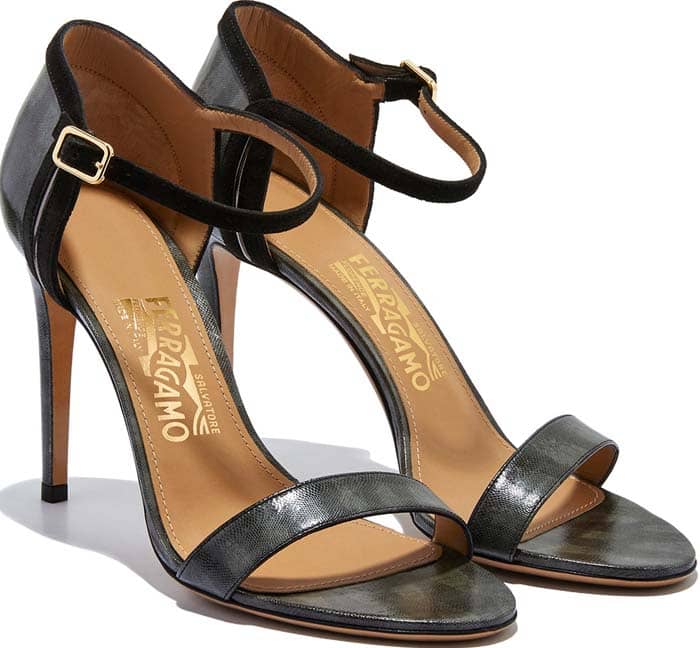 Salvatore Ferragamo Patchwork Sandal in Calfskin, $925
Salvatore Ferragamo Suede and Patent Sandals, $547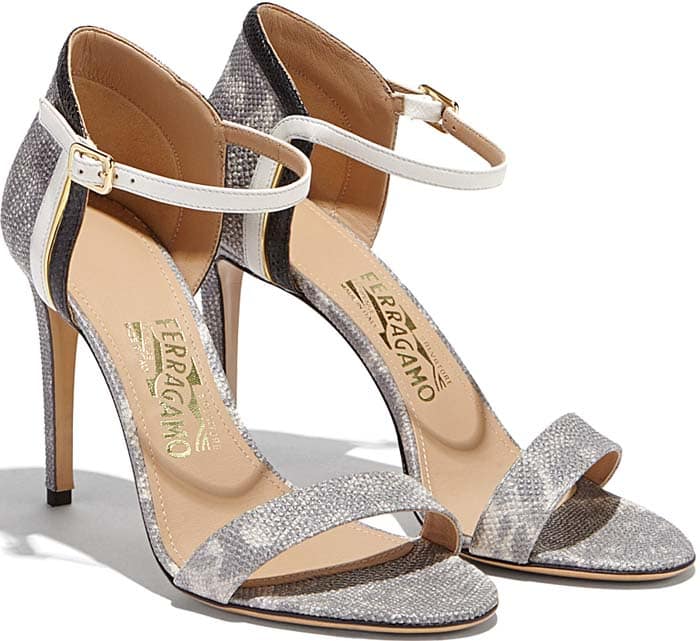 Salvatore Ferragamo Snakeskin Effect Sandals, $608.65