Khloé Kardashian has been keeping herself busy. The reality star has been working on her latest E! venture "Revenge Body with Khloé Kardashian," while simultaneously running her denim brand Good American. In her business, it's only natural to see the entrepreneur flying in and out of Los Angeles.
We spotted Khloé passing through the Los Angeles Airport (LAX) in the midst of her busy schedule.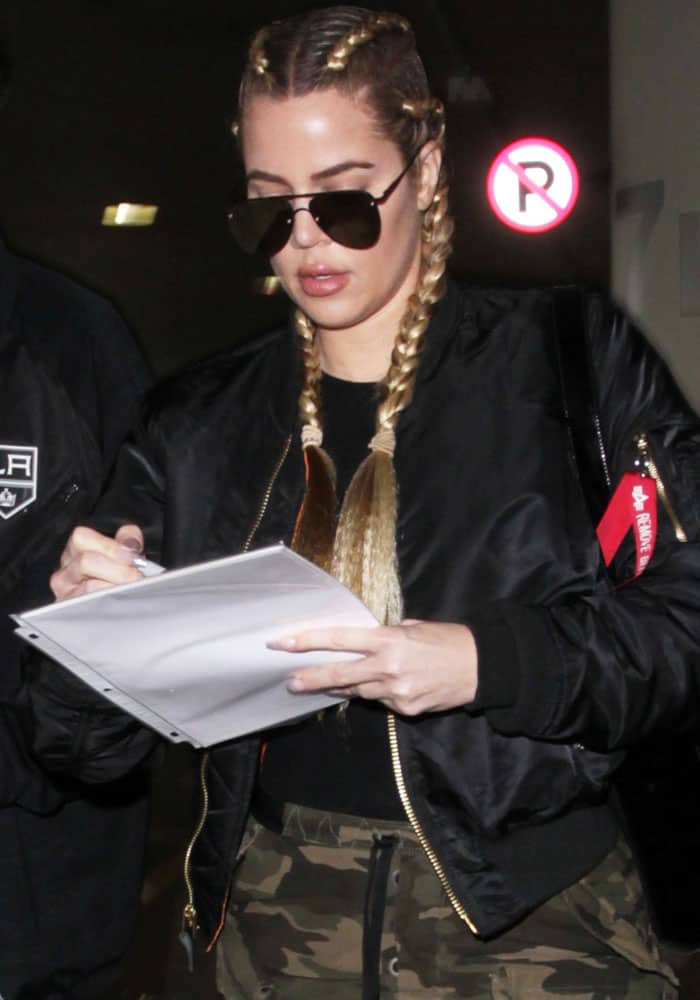 Khloé Kardashian spotted at the Los Angeles Airport (LAX) on January 22, 2017.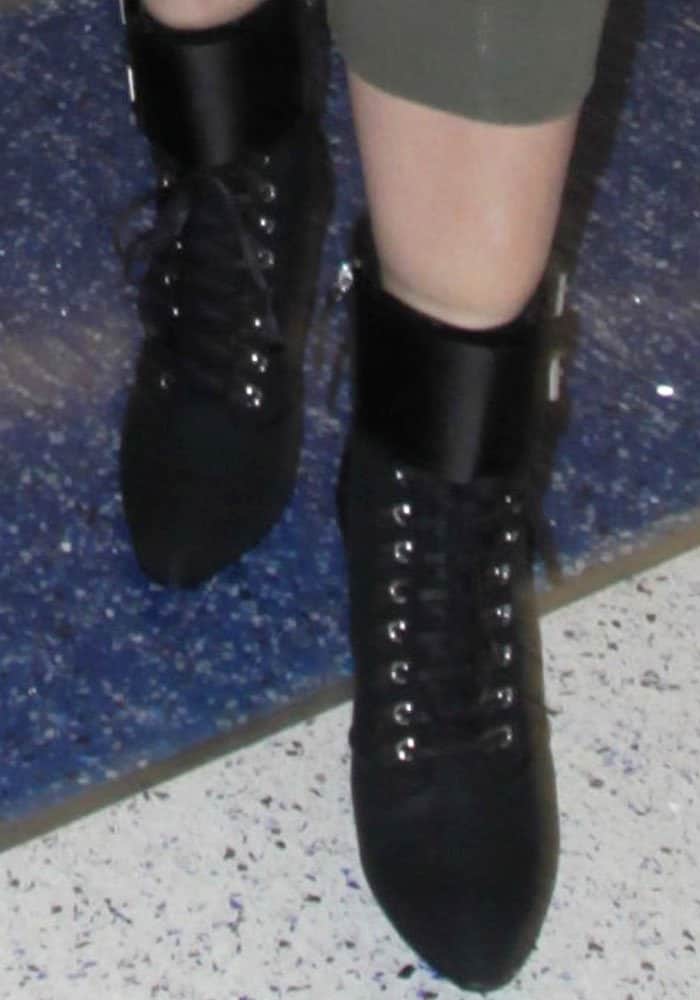 Khloé slips into a pair of warm boots by Balmain.
Khloé comfortably dressed in an outfit that consisted of a black top, loose camouflage pants, and an Alpha Industries Yeezus tour jacket with the word "Yeezus" emblazoned in big, bold letters at the back.
The Kardashian finished her look with the Givenchy "Antigona" leather bag, a pair of oversized aviator sunglasses, and boots from Balmain. Khloé also sported adorable braids that had frayed edges.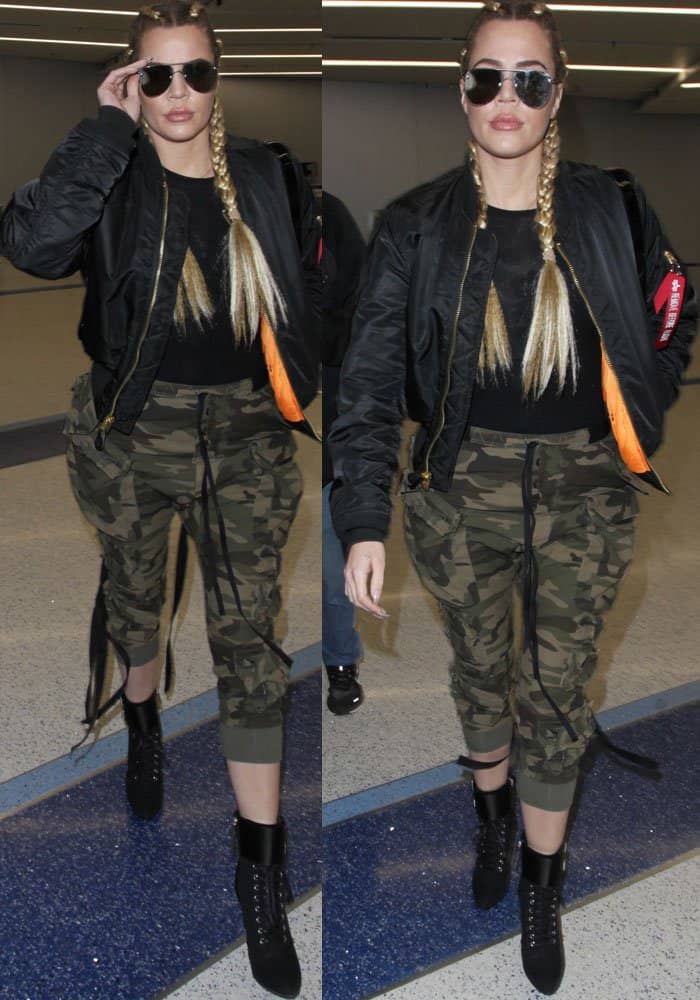 Khloé arrived at LAX in a comfortable-looking camouflage look
Khloé was asked about her estranged husband Lamar Odom and whether she still stayed in touch with him. The Kardashian was also asked about future plans to get married again. Khloé declined to comment.
Despite the ambush, Khloé still slowed down to sign an autograph for a fan. The 32-year-old then quickly climbed into an awaiting car.
Shop Khloé's Balmain boots in black leather at Antonioli.
Balmain Lace-Up Leather Boots, $739 (original: $1,478) at Antonioli
Credit: WENN