We still don't get the whole "Yeezus is a Gemini" thing that Kanye West purportedly popularized. It seems like Kanye's camp is hell-bent on making it a fashion statement though.
Earlier this week, his future sister-in-law, Khloe Kardashian, went shopping clad in a sweater that read "Yeezus is a Gemini".
Khloe Kardashian seen getting out of a Limousine, wearing a 'Yeezus is a Gemini' top, after a shopping trip with her mother Kris Jenner in California on April 24, 2014
The 29-year old, who is rumored to be pregnant with boyfriend French Montana's baby, could have benefited from a bit of glamming up.
The reality star looked like she just got out of the gym in a statement sweater, worn over a long shirt, a pair of tights and a pair of red Nike Air Jordan sneakers. We've seen Khloe look better but we can't help but notice her happy demeanor. Could the rumors be true?
There's another thing we noticed: that hair clamp holding the hem of her sweater. It would seem like the Kardashian sister isn't too fond of the sweater's length.
The sweater is from the brand Private Party, a brand that has more than a few statement sweaters with attention-grabbing wordings. If you guys are interested in getting this particular sweater though, here is where you can get it:
Private Party Yeezus is a Gemini Sweater, $79.00
Since statement sweaters are always nice to have, might we suggest these interesting alternatives?
1. Stella McCartney Lipstick Sweater, $740.00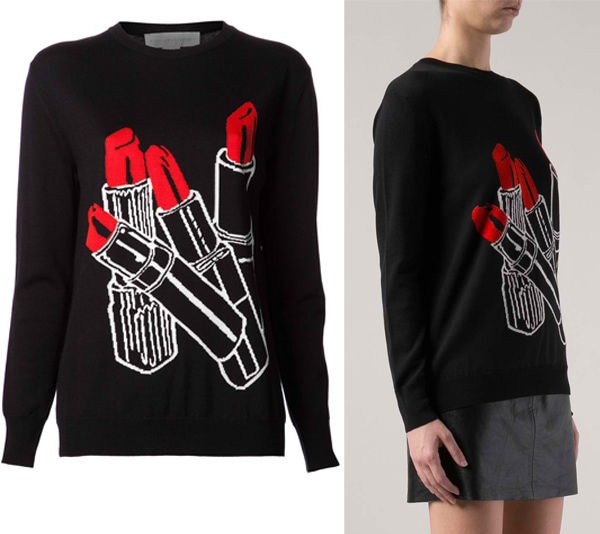 2. Kenzo Logo Sweater, $322.94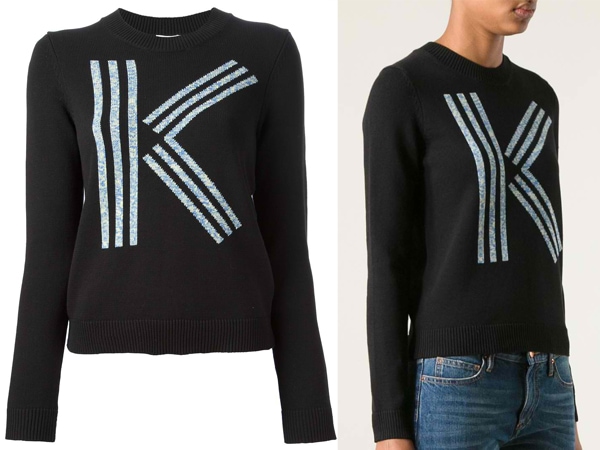 3. Christopher Kane Flower Sweater, $992.97
4. Holly Fulton Iris Sweatshirt, $280.00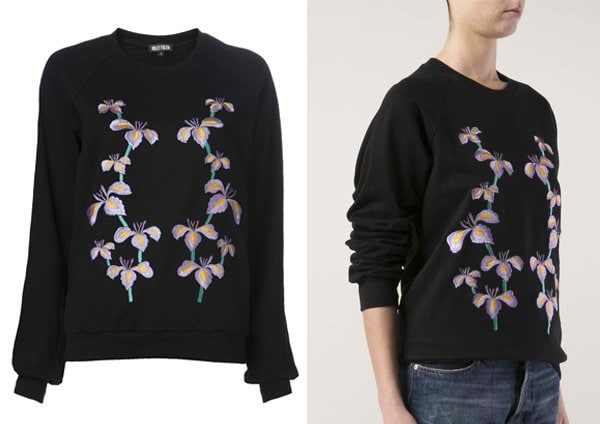 5. Markus Lupfer Sequin Embroidered Sweater, $534.83
They would make wonderful alternatives to Khloe's sweater.
Credit: Michael Wright/WENN