After trying (and failing) to make sheer maternity dresses happen, Kim Kardashian is now attacking the slip dress trend.
The 35-year-old went on crazy editorial mode as she was spotted shopping and dining out with her husband Kanye West in London.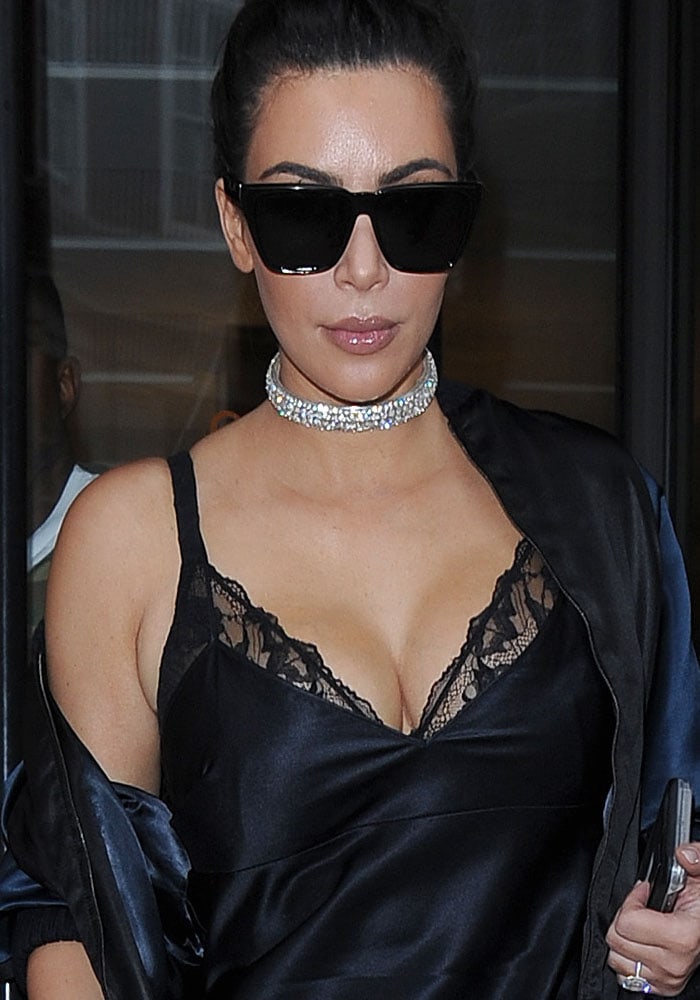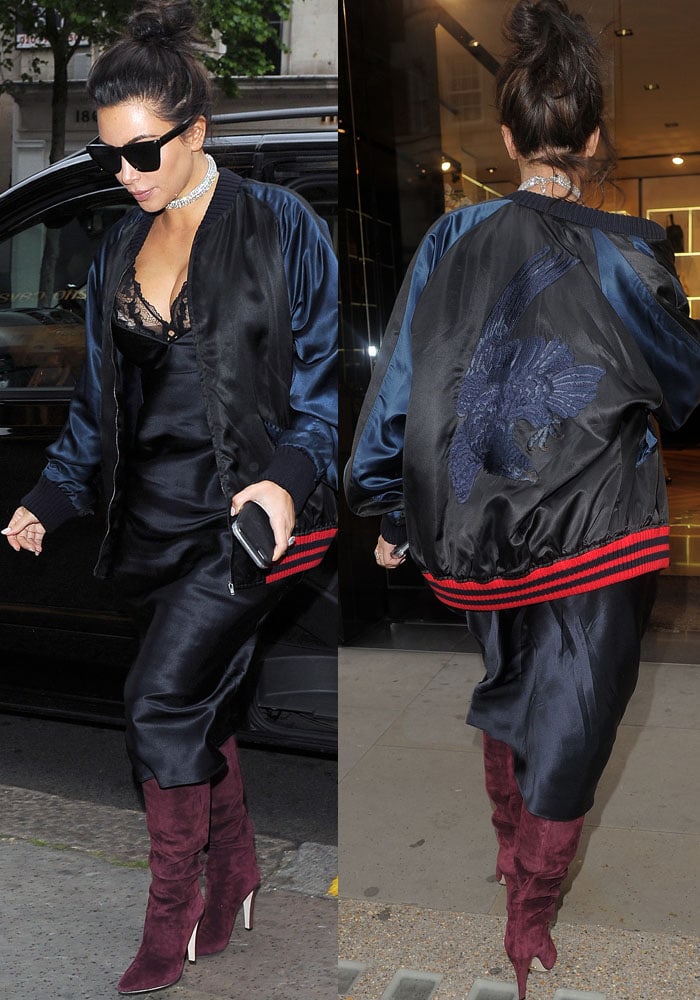 Kim Kardashian hits up some shops and dines at Hakkasan in London on May 21, 2016
Kim wore a black slip dress with a black lace bra underneath, which would have been quite pretty on its own. However, the mother-of-two decided to make some crazy, unneeded additions to the look. Kim paired the dress with a varsity jacket from Gucci and a pair of burgundy over-the-knee boots that basically did nothing for her legs, short of keeping them warm. To make things worse, Kim accessorized with a fully-encrusted crystal choker.
This looks like a grab-whatever-is-on-top-of-my-luggage-pile look to us.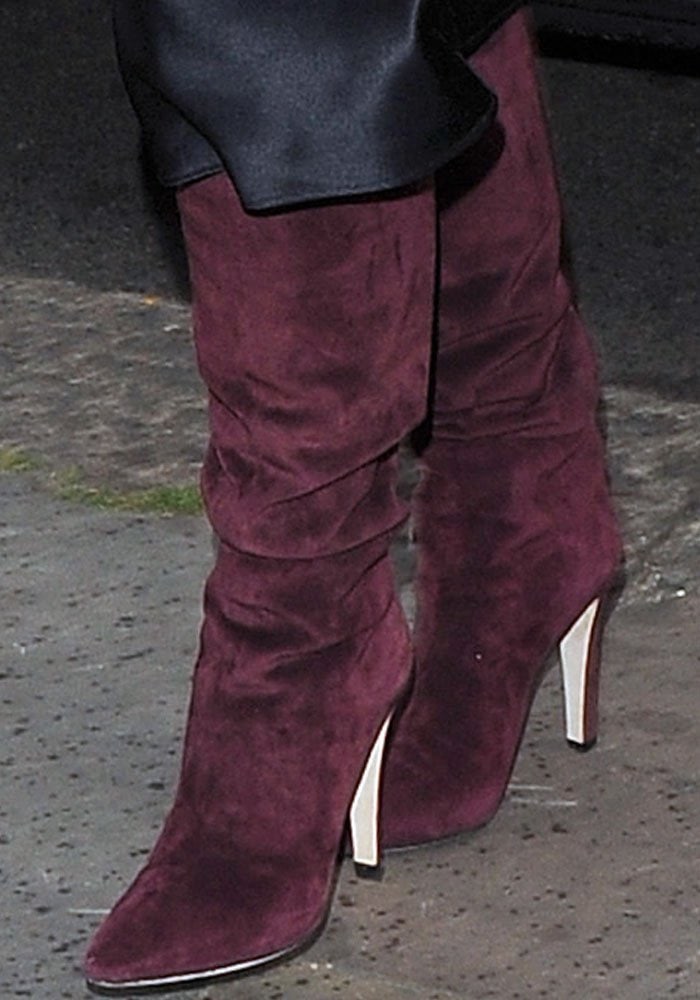 Kim goes over the top by pairing her slip dress with burgundy over-the-knee boots
If anything, this look is a bit nostalgic to us because of her familiar updo. That's right — it looks like the style she was sporting on her infamous butt-baring Paper Magazine cover.
Not helping? OK. Kim took her updo down later that night anyway.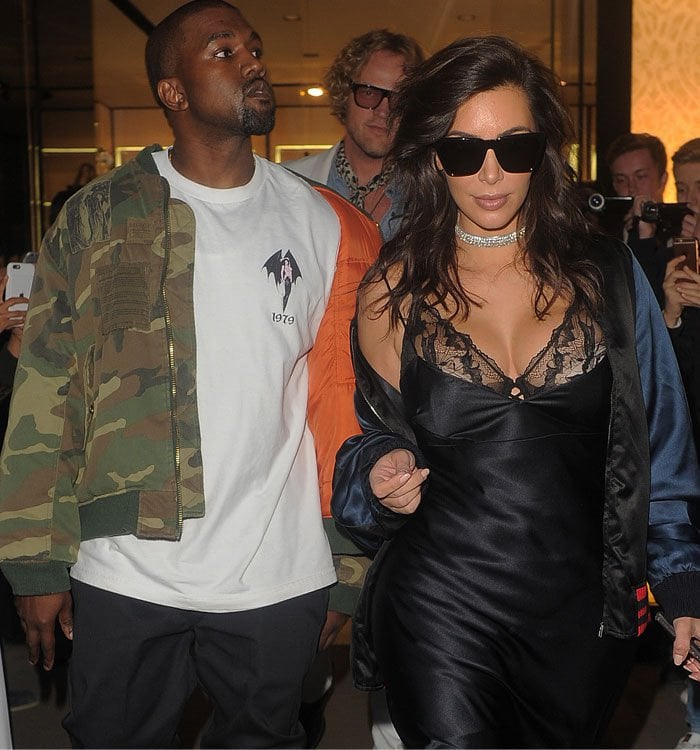 You should have said something: Kim Kardashian wears her crazy outfit despite being with designer husband Kanye West
We're not quite sure where Kim's boots are from (our best bet is Sergio Rossi but we have yet to verify), so for the meantime, check out the staple Stuart Weitzman "Highland" boots in Bordeaux at Neiman Marcus and Selfridges & Co..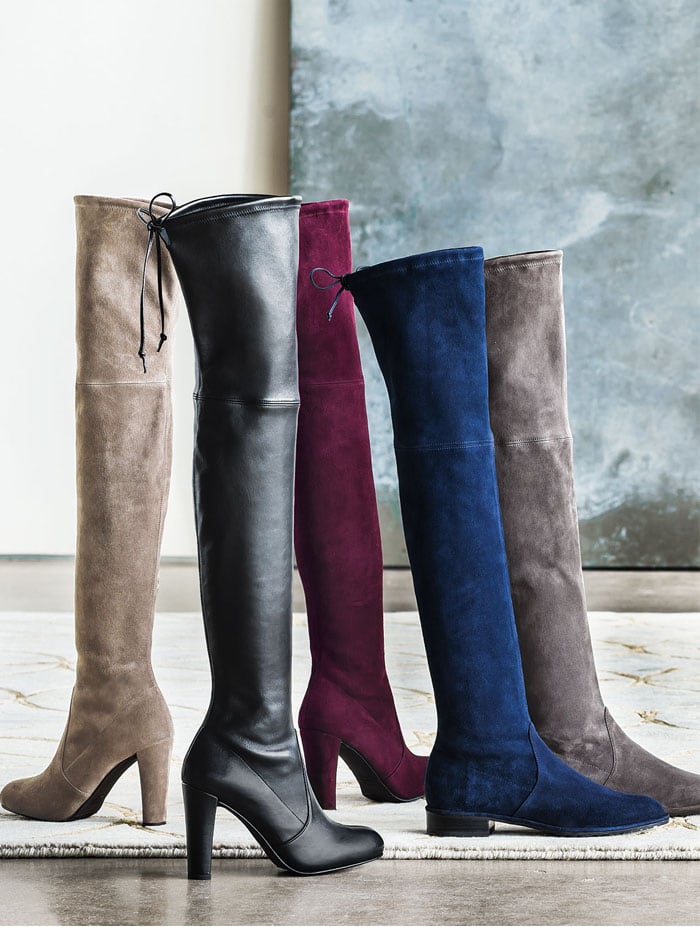 Stuart Weitzman "Highland" Suede Over-The-Knee Boot in Bordeaux, $798 – $835 at Neiman Marcus and Selfridges & Co.
Credit: RV / Will Alexander / Zibi / WENN