Trust Kim Kardashian to be completely erratic when it comes to her public and private life.
Kim Kardashian's gold Vivienne Westwood choker necklace emblazoned with the word SEX
The mom-of-two was super secretive with her second pregnancy but did a complete 180 with what could have been her third. Yes, folks, she documented a pregnancy scare on Snapchat. Go figure.
Kim allegedly took six pregnancy tests on her 10-hour flight from Los Angeles to London.
"I'm legit in the airplane bathroom and I'm going to take a pregnancy test because I'm having a little bit of scare," she said. "So, no big deal."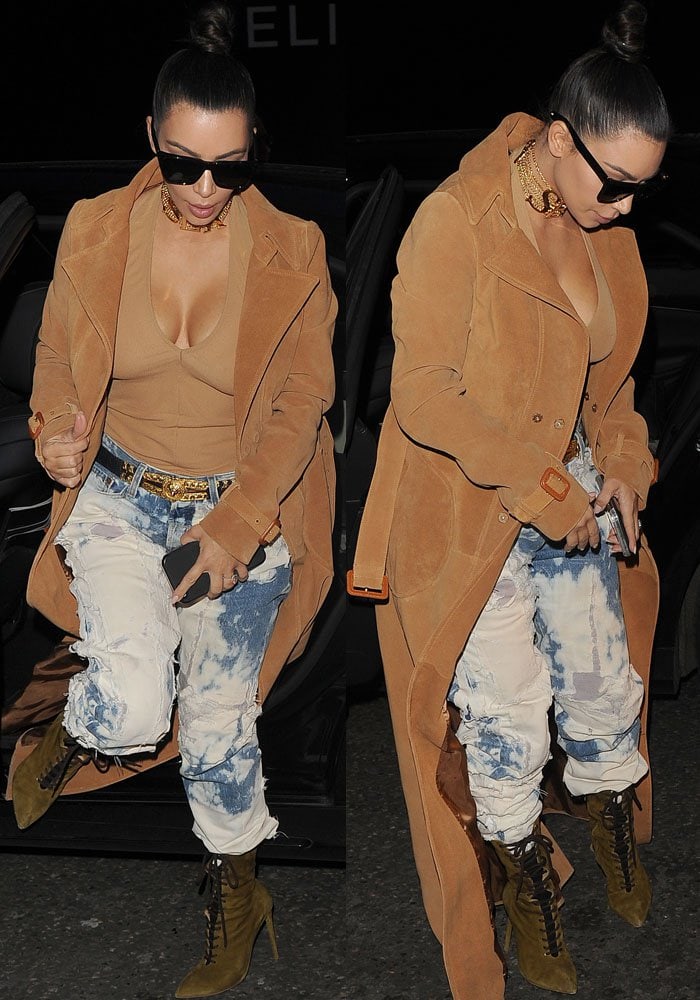 Kim Kardashian arrives at the Hakkasan restaurant in Mayfair wearing a gold choker that spelled out the word "sex" on May 20, 2016
Kim landed in LA to join North in Disneyland, only to fly out later that night. The social media queen changed into a plunging top which she paired with acid-washed distressed jeans underneath a long tan-colored coat.
Kim wears her Yeezy boots to travel from Los Angeles to London
The ShoeDazzle founder accessorized with her trusty Givenchy shades, Hermés tote, and lace-up Yeezy boots.
In London, Kim was spotted with a new addition to her outfit: a Vivienne Westwood choker that spelled out the word "SEX."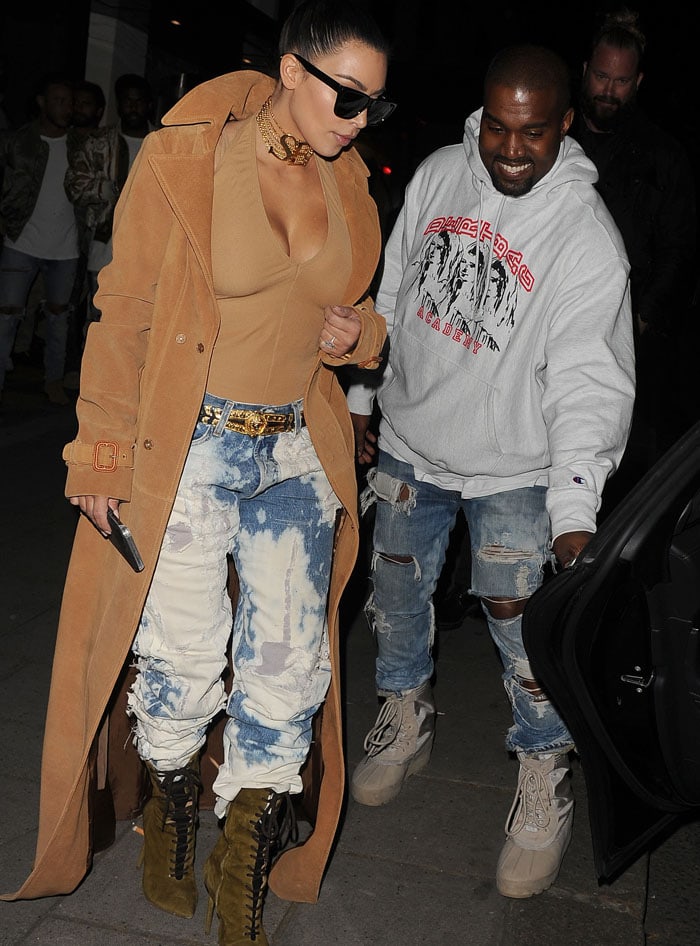 Kim Kardashian and Kanye West arrive at Hakkasan restaurant in Mayfair
Needless to say, her pregnancy scare was exactly just that: a scare. Maybe her lack of secrecy meant she was actually excited for a third child? Then again, she didn't have Snapchat during her first two pregnancies.
Maybe testing negative prompted Kim to wear her "SEX" choker for Kanye? After all, they are on their anniversary trip.
Yeezy has yet to release Kim's boots so for the meantime, check out this Steve Madden pair at Zappos and Nordstrom.
Steven Madden Freemee Green Nubuck Boots, $149.95 – $149.99
Credit: Will Alexander / WENN