Starring in the American drama streaming television series Firefly Lane from February 2021, 11 years earlier Katherine Heigl was busy promoting the Lionsgate comedy-thriller Killers with Ashton Kutcher.
Katherine Heigl flaunts her legs in a black Victoria Beckham Fall 2010 dress and Christian Louboutin 'Lady Page' heels at the European Premiere of 'Killers' at Odeon West End on June 9, 2010, in London, England (Credit: WENN)
Portraying a woman named Jen Kornfeldt who travels to France and meets the man of her dreams, a professional assassin named Spencer (Ashton Kutcher), the scenes in Nice were filmed over a period of seven days.
Ashton Kutcher got fit for the role by watching a DVD he had bought after watching a late-night infomercial on US television.
"I thought he had used a personal trainer and I wanted to know who it was and how he got into that shape so quickly," director Robert Luketic told The Sydney Morning Herald.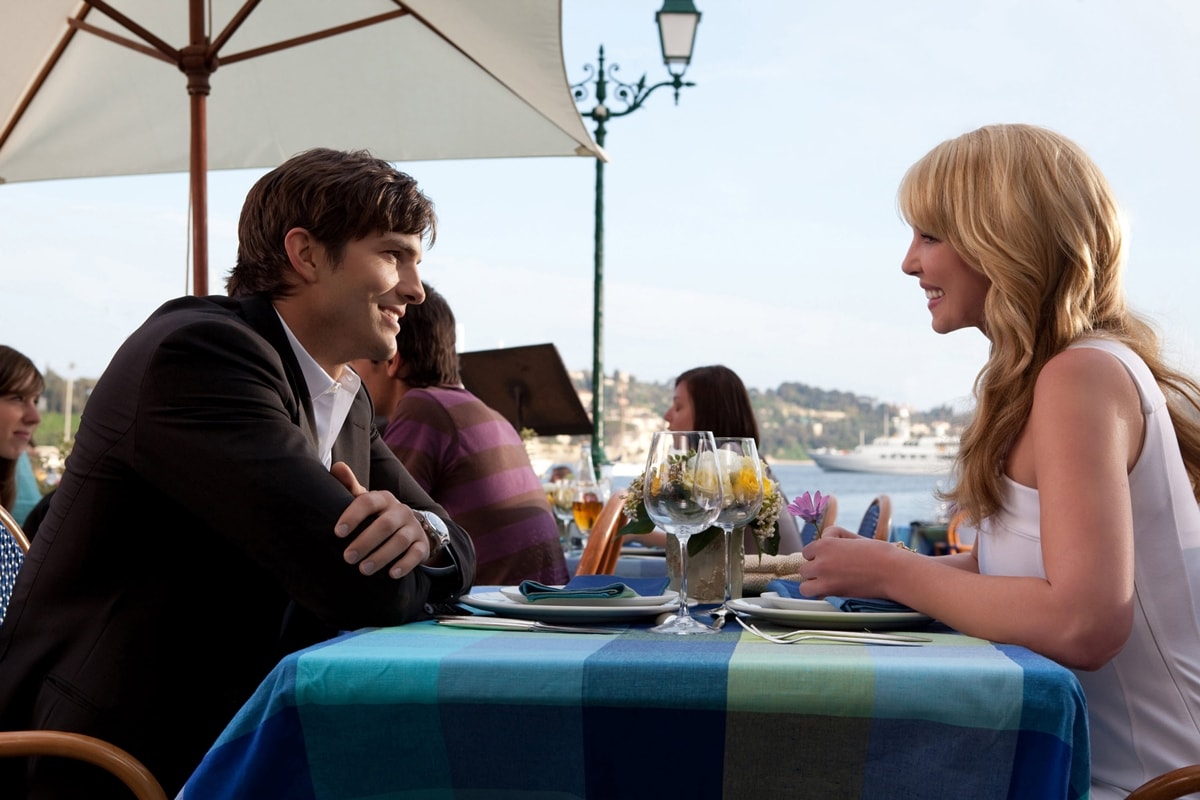 Katherine Heigl and Ashton Kutcher Killers star in the 2010 American action comedy film Killers (Credit: Lionsgate)
"Then one day I was in his living room and he showed me the DVD. I thought 'Oh my god. This can't be for real.' But it was," he added.
"People always say actors create these false body images with magazine covers and movies and things like that. We do. It's even false for ourselves, too. I mean, you can't keep that up," Kutcher joked about his muscular physique in the movie.
Born on November 24, 1978, at Columbia Hospital for Women, in Washington, D.C., Heigl was 31 years old when Killers was released in June 2010.
Her co-star Christopher Ashton Kutcher was born on February 7, 1978, in Cedar Rapids, Iowa, and celebrated his 32nd birthday on February 7, 2010.
Katherine Heigl was 31 and Ashton Kutcher was 32 when starring in the 2010 American action comedy film Killers (Credit: Lionsgate)
In June 2010, Katherine Heigl hit the red carpet at the Killers premiere in Los Angeles. Don't you just wonder what went through her head when she decided to wear that outfit?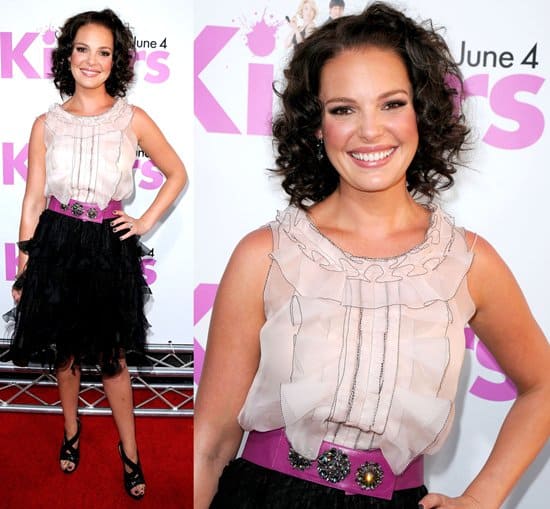 Katherine Heigl in an Oscar de la Renta dress and Burberry shoes at the "Killers" Los Angeles Premiere held at ArcLight Cinemas Cinerama Dome on June 1, 2010, in Hollywood, California (Credit: WENN)
The dress is an Oscar de la Renta and is actually pretty; not to mention seasonally appropriate as well.
A lot of celebrities have been spotted wearing combo dresses (dresses that look like it's made up of two pieces), there's Kristen Stewart to name one.
But that particular ODLR dress is not suited for her. It will only look best on someone less curvy and less busty, and Katherine Heigl does not fall in that category.
Allow me to point out why. The dress is ruffled – from top to bottom. Ruffles add volume. Volume equals weight. Katherine Heigl is already curvaceous and busty.
She does not need the extra volume on her bust, nor does she need the extra weight. To make it even worse, she opted to style her hair in curls, adding more volume into the look.
To make a long story short, she chose the wrong dress for her body type; and the wrong hairstyle too. Tsk, tsk, tsk. If this was a stylist's doing and not hers, that stylist should be fired.
I also think the sandals she wore to the event don't match the outfit. Pumps would have looked better.
So today, I'm not going to try to recreate Katherine's look, nor will I give you the usual look for less. What I'm going to do is come up with the kind of outfit that she should have worn; something ideal for her shape.
After some digging, here's what I came up with:
A yellow Elie Tahari Lucia silk blouse with V-neckline and extended sleeves to brighten up her face, offset its roundness, and provide more width on her shoulders.
A beautifully fitted Vivienne Westwood Accident skirt with an asymmetrical hemline that will show off her curves and elongate her legs further.
Final touches include a gorgeous pair of red Kendra Scott Linden earrings, a dressy pair of soft suede black BCBGeneration Doriel peep-toe pumps, and an exquisite piece of patchwork clutch with contrasting red and purple accents from J. Renee.
As for her hair, I think it should be straight, sleek, and side-swept. Well, what do you think?