At the young age of 25, Kylie Jenner has become a business mogul, a mother, and a reality TV star.
As the youngest member of the Kar-Jenner clan, she has grown up in the public eye and has faced many personal and professional challenges. However, despite the ups and downs, Kylie has always had the support of her family.
When asked which of her four sisters, Kourtney Kardashian, Kim Kardashian, Khloé Kardashian, and Kendall Jenner, was her favorite, the businesswoman had an answer.
In a recent interview with Vanity Fair Italy, Kylie spoke candidly about her relationship with her older sister, revealing that, at the moment, Kim Kardashian is her favorite sister.
View this post on Instagram
Kylie said, "[My favorite] changes over time. Right now, it's Kim."
She explained that the two have recently reconnected and bonded over their shared experiences. Kylie shared, "Kim has changed so much recently. We are very connected. She is always the first sister I call when I need something. We have been going through a lot of similar experiences lately."
The two sisters have recently had their fair share of public breakups. Kylie and Travis Scott split up again in January 2023, while Kim and Kanye West went through a tumultuous divorce that finally resolved in November 2022. And after nearly nine months together, the Skims founder broke up with comedian Pete Davidson in August 2022.
Kylie Jenner, who has four sisters, recently revealed in an interview with Vanity Fair Italy that her current favorite sister is Kim Kardashian (Credit: INFevents
"With two kids, Kylie doesn't go out too much," a source told ET in January, adding that Travis and Kylie's lifestyle choices also played a role in the breakup. He continued, "Travis, on the other hand, lives a life of late nights in the studio and going out with friends. The two love and respect each other and will continue to co-parent."
Travis and Kylie first became linked in 2017. They briefly broke up in 2019, but they got back together in 2020 and have been together ever since. They welcomed their son Aire in 2022 and their daughter Stormi in 2018.
On the other hand, the mom-of-four separated from Kanye West in February 2021, almost seven years after they wed. The couple allegedly had a big fight driving Kim to the brink before calling it quits on their relationship.
An insider told Us Weekly in 2021, "She has grown up a lot this past year and is studying the law so she can really make change and provide a better world for her kids. Kanye isn't as focused and doesn't live in the real world. Their world views no longer line up."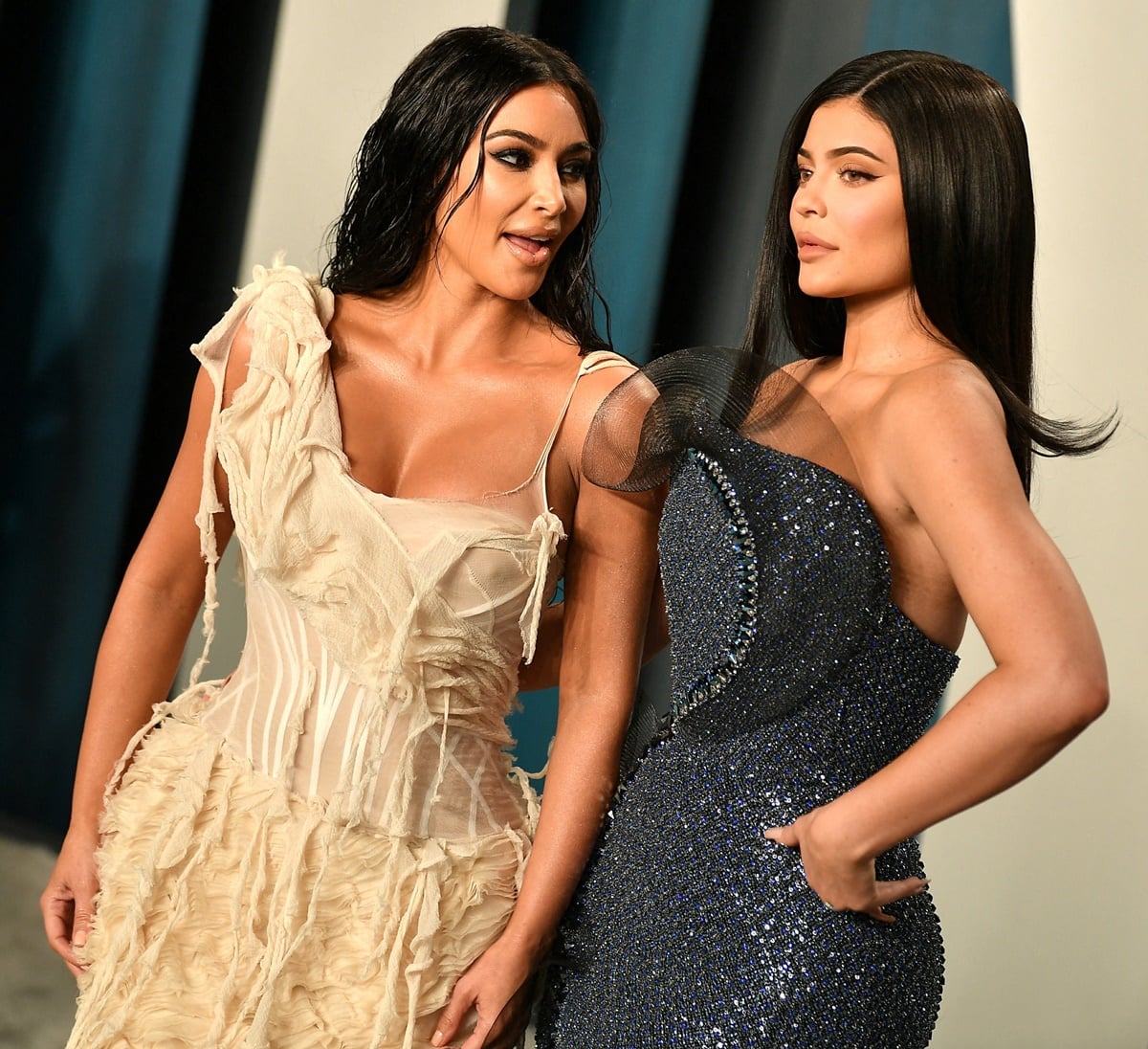 According to Kylie Jenner, her choice of favorite sister changes over time, but she's been feeling particularly connected to Kim lately, and they have been going through similar experiences (Credit: Niviere David / ABACA USA / INSTARimages)
Meanwhile, Kim and Pete split up in August after nine months together. When this happened, a source told ET, "Pete and Kim broke up. The distance has been hard, and things were starting to fizzle out. Pete being away for so long was hard for them. Kim is doing well, and she knows she has a lot going on. Pete has been super busy as well."
Despite these personal challenges, the bond between Kylie and Kim has grown stronger. Through social media and public appearances, the two have demonstrated how closely they have been connected.
While on vacation in Mexico, Kylie recently posted several Instagram pictures with Kim wearing identical black bikinis. "You my twin," she captioned the photo. In November 2022, the two went to the glitzy Baby2Baby Gala as each other's dates and posed hot off the red carpet.
Regarding which sister Kylie thinks she has the least in common with, it was the one closest to her in age – her supermodel sibling Kendall Jenner.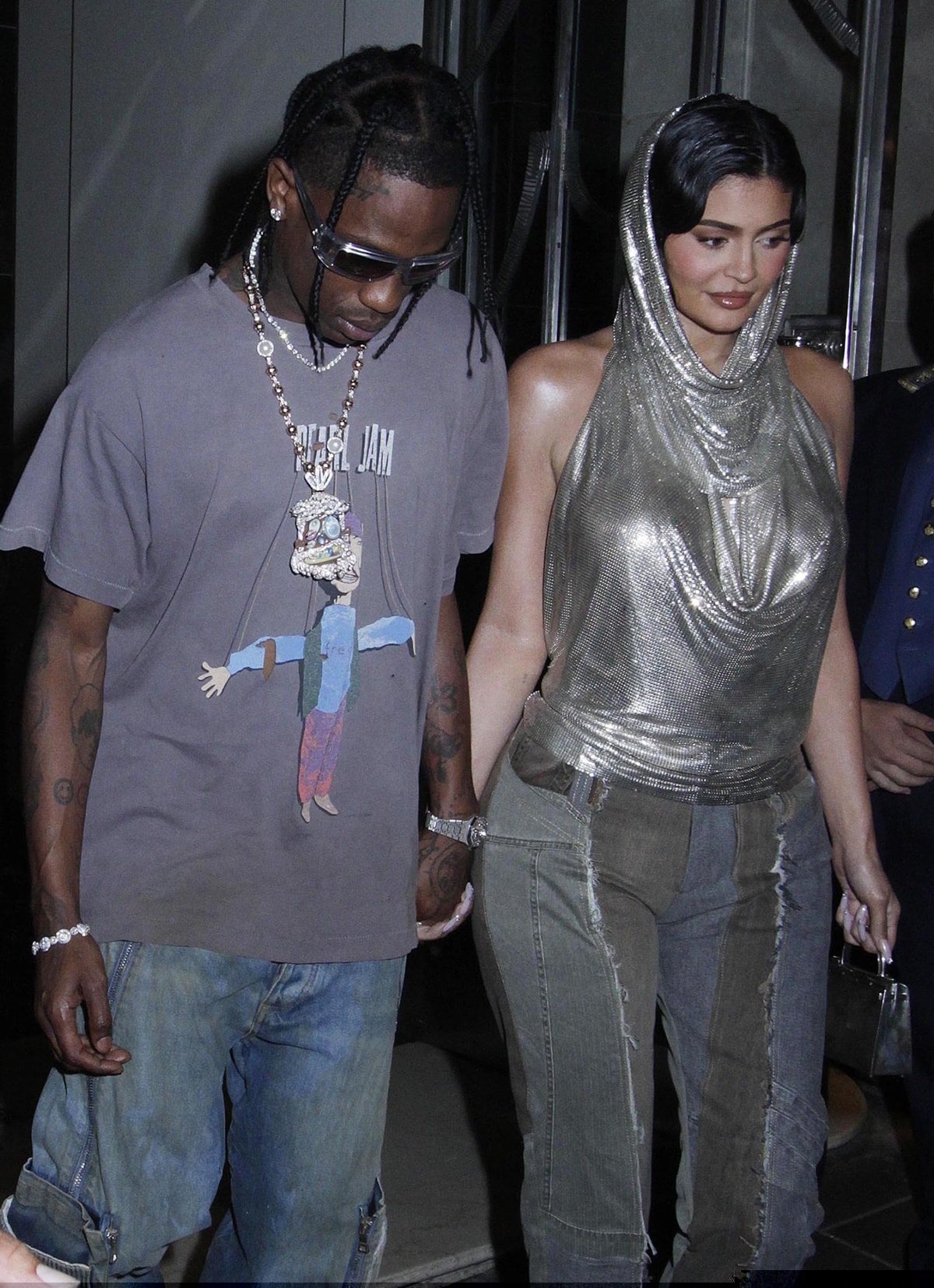 Kylie Jenner revealed that she and rapper Travis Scott are currently on a break due to their lifestyle differences and that her sister Kim Kardashian's split with Pete Davidson was also difficult (Credit: Blitz Pictures / INSTARimages / Cover Images)
She explained, "Kendall. Without a doubt, Kendall. You know what they say, though? Opposites attract. And that's how it works with us."
Kylie also spoke about her other siblings in the interview, sharing what she had learned from each of them. She revealed, "Khloé taught me tenderness and the ability to forgive; Kendall, the importance of friendship and unconditional love; Kourtney, the value of health and the need to not be superficial."
Finally, Kylie gushed about her current favorite sister, "Kim, strength, and the ability to always tell yourself that you can do it, come what may. Kim is really strong, really resilient."
In April 2017, shortly after her split from ex-boyfriend Tyga, Kylie Jenner met Travis Scott for the first time at Coachella, and she decided to join Travis on his tour for their second date (Credit: ABACA / INSTARimages)
Looking toward the future, Kylie shared her plans to expand her horizons and continue growing. She said, "Oh my God, ten years. My daughter will be 15, my son 12. And I will be older. I'm expanding my horizons, and for sure, my plans don't end here. I will go further—and soon, you will see."
She added, "Maybe I will want to have more children. I would certainly like to grow as a person and devote myself more to charitable endeavors—it is important to give back some of the good fortune you receive."