Poor, poor Kourtney Kardashian! Despite being in one of the most famous families in the world, with a collective net worth of over $2 billion, Kourtney has the most unfortunate malady. . . she is short! Cue the gasps, please.
Fully joking, of course. There's nothing wrong with being short! However, this doesn't stop the Kardashian-Jenner clan and fans from making a few lighthearted jokes about Kourtney's small stature.
Kourtney Kardashian is shorter than her sisters Kylie, Khole, Kim, and Kendall (Credit: FayesVision / WENN)
There is roughly a foot of height difference between the tallest and shortest members of the family, which probably makes it difficult to get all of their best angles when taking a photo together.
How short is the shortest Kardashian?
The shortest Kardashian sister is Kourtney, who clocks in at a delicate 5'0". At 5'2", Kim is the second shortest. Kylie and momager Kris both measure 5'6". The tallest of the sisters, Kendall and Khloe, measure in at 5'10 and 5'9", respectively.
Kourtney's size became a hot topic after she made an Instagram post detailing her intense workout routine, sharing a photo of her scale, which displayed that the reality star weighed in at only 116 pounds.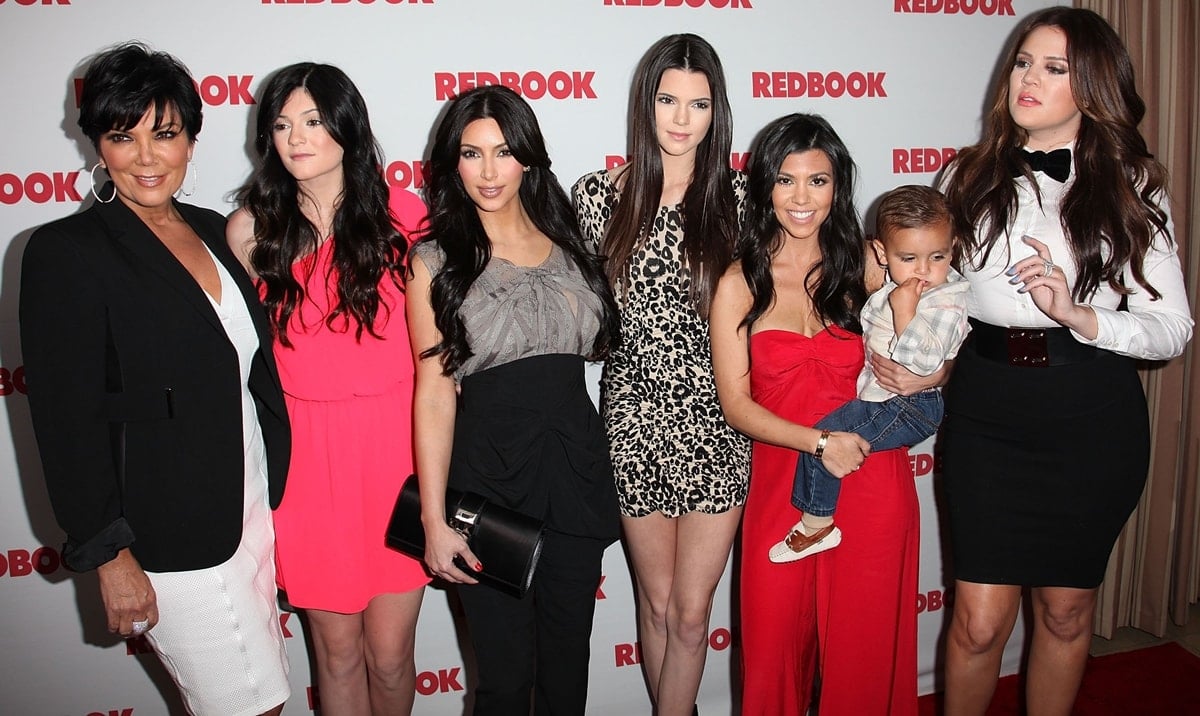 Kourtney Kardashian is the shortest member of the Kardashian-Jenner family (Credit: WENN)
Fans were immediately worried, believing the number to be too small and that Kourtney was underweight.
However, the Kardashian had to shut down the rumors that she was unhealthy by letting fans know that her weight reflected her height, saying, "PS: I'm 5 feet tall, so everyone relax. I'm on a workout kick, trying to bring some Monday motivation."
Kourtney doesn't seem to mind her height too much because what she lacks in inches, she more than makes up for in sass. What she won't stand for is when people use her height to bully her other sisters.
Kendall is rather tall, but she doesn't seem to receive much flack online for her height due to the fact that she is a model, and it is important to her career.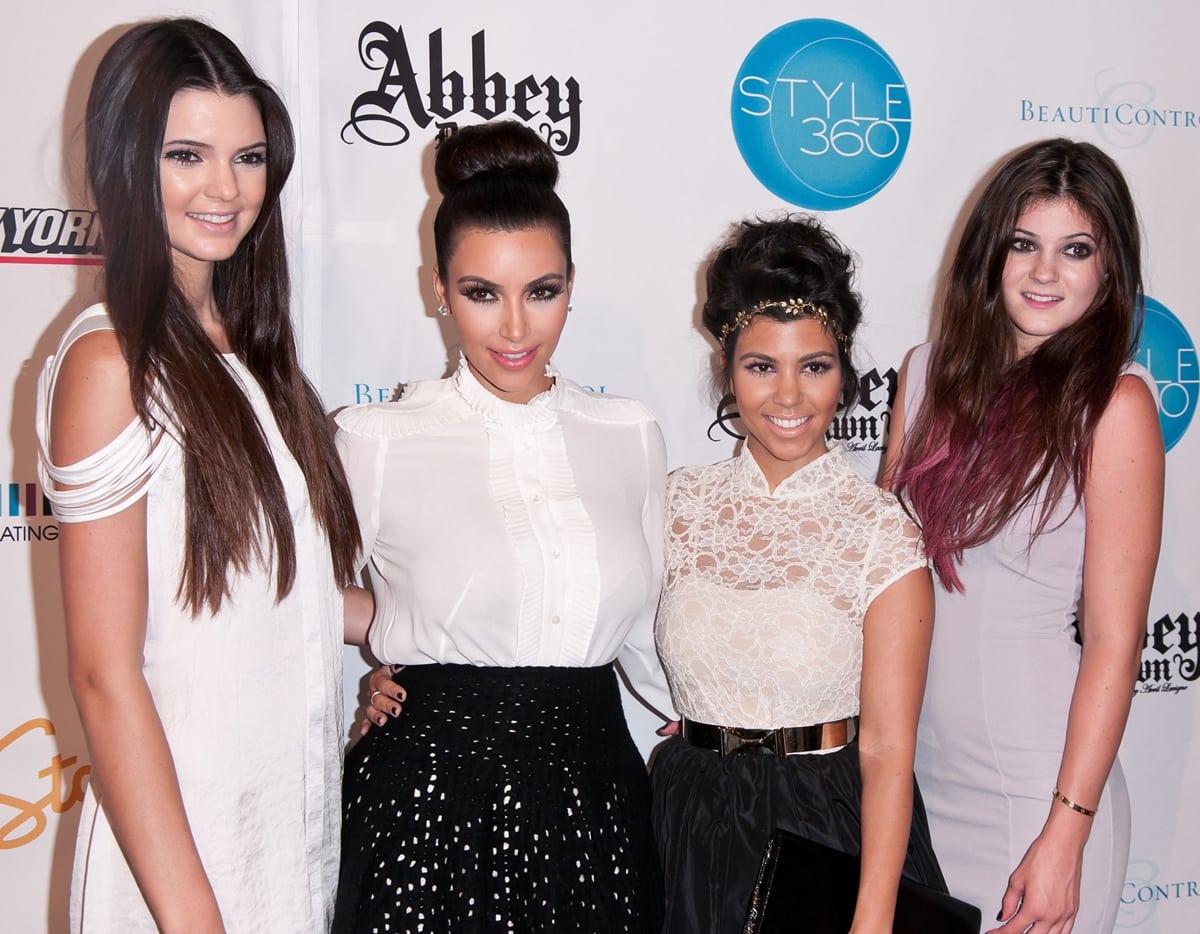 At 5'0″, Kourtney Kardashian is much shorter than her siblings Kendall, Kim, and Kylie (Credit: C.Smith / WENN)
Khloe, the tallest sister, has often been ridiculed for her height—especially when compared to the diminutive Kourtney—being called a "giant" and even accused of being O. J. Simpson's illegitimate child.
"You know, one time I made Khloe stand at my height and it looked so weird. I'm like 5'0″ tall and one thing that annoys me is people calling Khloe a 'giant' because she's like 5'9″," Kourtney said during an interview with Female First, incorrectly citing Khloe's height.
However, being almost a foot shorter than her sister, it is probably hard for her to tell. She goes on to say, "but that's just normal – most women would die to be her height!
Kylie Jenner, Kendall Jenner, Kris Jenner, and Kim Kardashian like to make fun of Kourtney Kardashian's short height (Credit: Michael Carpenter/ WENN)
So anyway, when she's there, stood at my height, just looking all around her, she's like 'it's so… weird.' She looked so weird – I was like, 'you could never be this height, it just doesn't go with you!'"
Kourtney Kardashian revealed that she's 5 feet tall in an Instagram post about her workout routine. Accompanying a photo of her scale, Kardashian wrote, "Ps: I'm 5 feet tall, so everyone relax I'm on a workout kick, trying to bring some Monday motivation."
In March 2013, Kourtney Kardashian was into the black-and-white trend. We spotted her in yet another black-and-white getup while out shopping with her sister, Khloe, at Wacko.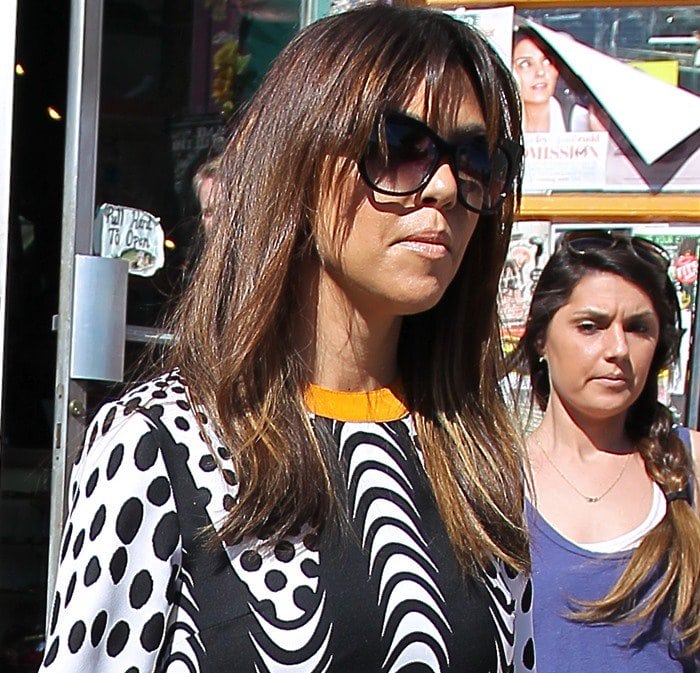 Kourtney Kardashian wears her hair down as she shops at Wacko while filming scenes for the "Keeping Up With the Kardashians" reality show on March 14, 2013 (Credit: WENN)
Not only was Kourtney's dress black-and-white — so were her shoes.
Kourtney sported a pair of Saint Laurent "Escarpin" pumps, which complemented her Asos "Monoclash" print dress.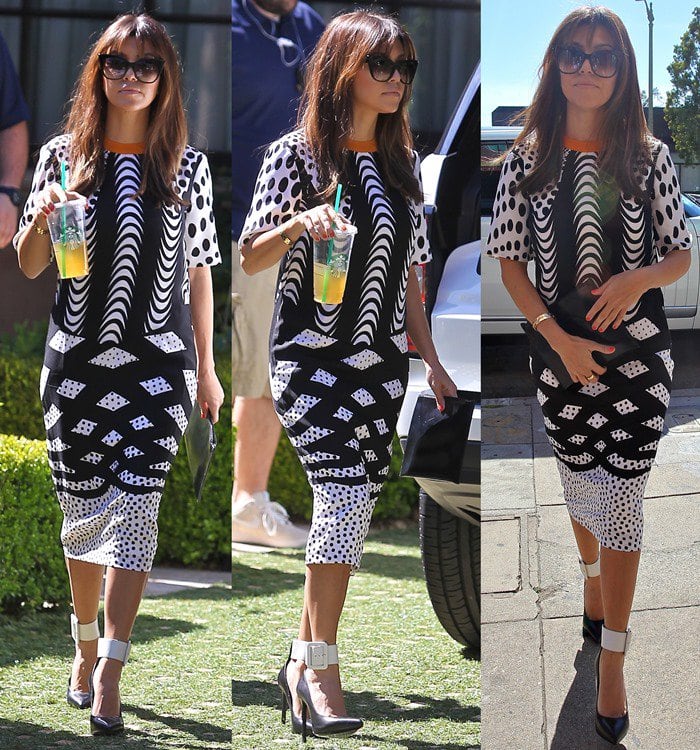 Kourtney Kardashian wears a black-and-white Asos dress (Credit: WENN)
The ensemble was bold and edgy, and Kourtney's Saint Laurent pumps added a sophisticated, modern vibe.
These pointed-toe heels feature wide ankle-cuff straps with oversized buckles and high heels that measure about four inches.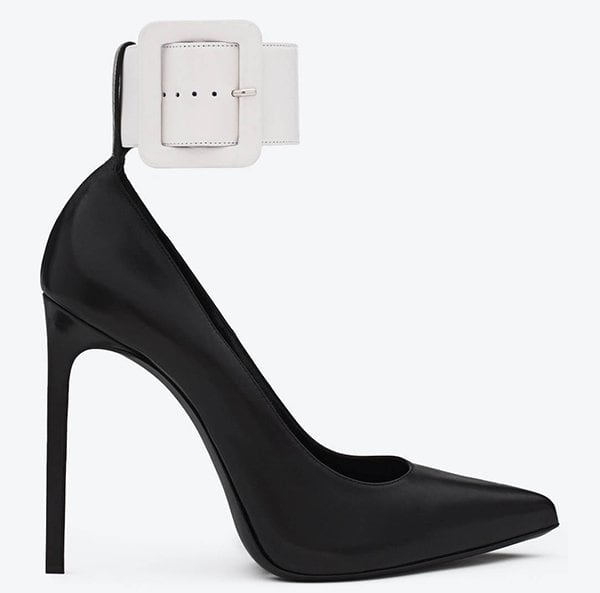 Saint Laurent Escarpin Pumps with Ankle-Cuff Strap in Black and White, $895
The black version of the pumps with a contrast white ankle-cuff strap is no longer available, but here are two other versions for you to choose from at Farfetch and Nordstrom: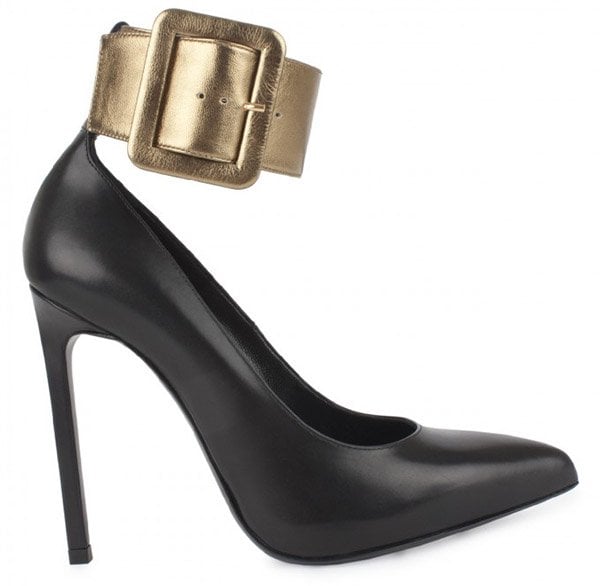 Saint Laurent 'Escarpin' Pumps with Ankle-Cuff Strap in Black and Gold, $895
Saint Laurent 'Escarpin' Pumps with Ankle-Cuff Strap in Black, $895