Lady Gaga was, as usual, very easy to spot while out in London yesterday wearing what looks like a brand new pair of platform boots — which is about time because we are getting kind of tired of those other sky-high-stilettoed patent platform boots she's been wearing to death lately.
Lady Gaga was again in a plaid shirt, but instead of going grunge or hip-hop, she went for a biker-cowgirl hybrid vibe this time. She sported a wide-brimmed hat, square-framed yellow sunglasses, and a black leather jacket laden with heavy metal rings and chains. Remember, this is just her casual, everyday "heading to the studio" outfit, which absolutely does not compare to some of her actual appearance and photo op outfits.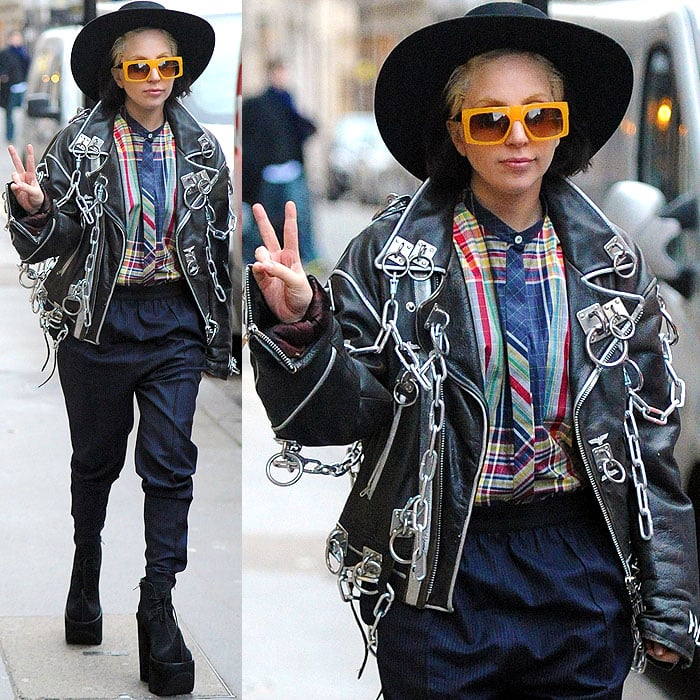 Lady Gaga leaving a studio in Soho in London, England, on December 5, 2013
Lady Gaga took off the chain jacket later in the evening, which made her getup look like some sort of odd Amish attire. But that notion is quickly dispelled once you see her shoes as there is nothing plain, simple, or sensible at all about those spiked horn toes.
Lady Gaga arriving at her hotel in London, England, on December 5, 2013
Okay, so this isn't really the first time that Lady Gaga wore these boots. We didn't lie when we said they're a brand new pair, but she did wear the white version to her recent interview on "The Ellen Degeneres Show".
Lady Gaga contacted London-based designer Robert Wun for her horned boots. They're from a past collection, but we're sure that Robert Wun was more than happy to resurrect the design for Lady Gaga. The shoes remain to be out of stock, but with Lady Gaga's endorsement, we think Robert Wun just might be forced to relaunch them.
Robert Wun Number 7 Black Platform Boots, £626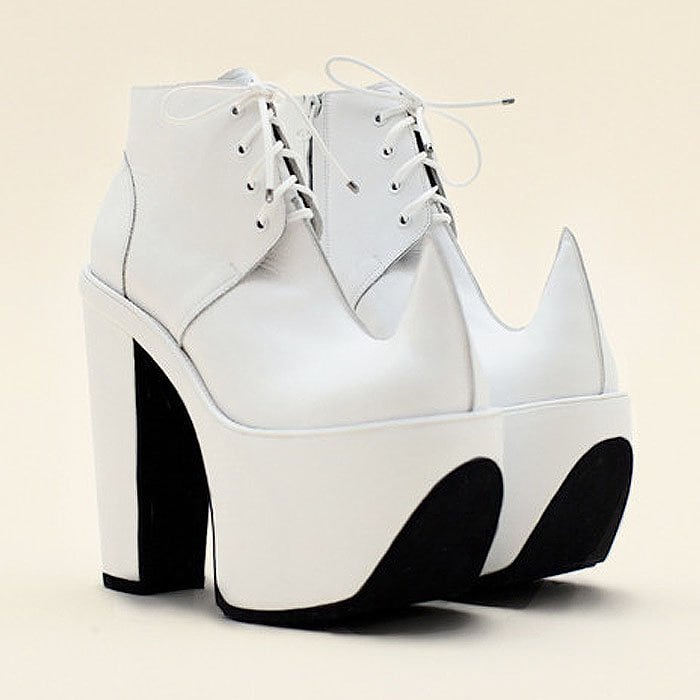 Robert Wun Number 7 White Platform Boots, £626
You can find more shoes from the London based fashion label at Farfetch. Would you be able to walk in these sculptural heels?
1. Robert Wun Lace-Up Platform Ankle Boots, $829 at Farfetch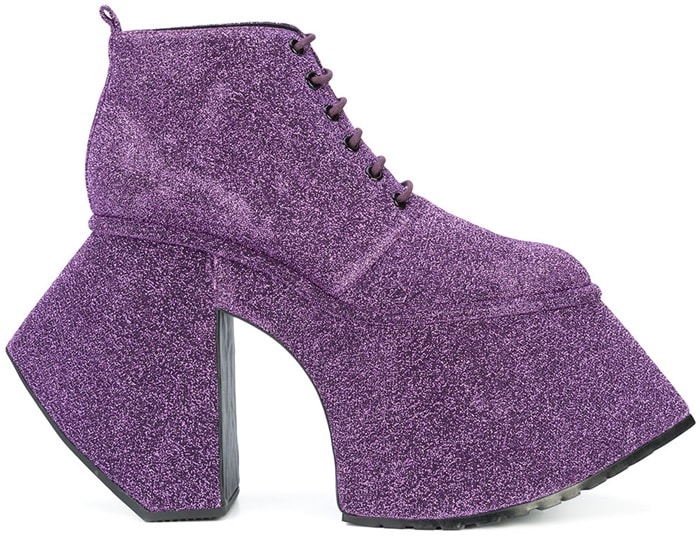 2. Robert Wun Pebble Platform Pumps, $595 at Farfetch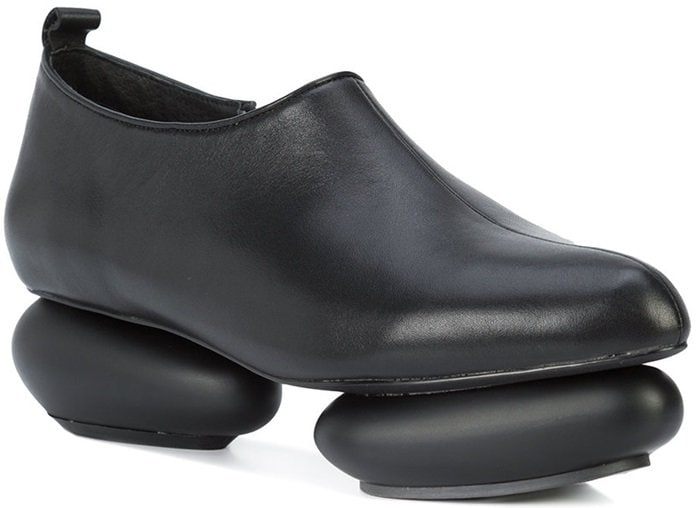 Credit: Will Alexander / WENN