Lindsay Lohan moved to London to get away from the night life, but it seems like that just isn't possible for the star. The actress was recently spotted staying up way past what most of us would consider bedtime while enjoying an evening in Milan with guy pal, Italian reality star Tommaso Zorzi.
To be fair, Lindsay did compromise between her bed time and social life. The actress was spotted wearing silky sleepwear before dancing the night away during Milan Fashion Week. Perhaps she was thinking of jumping straight to bed afterwards?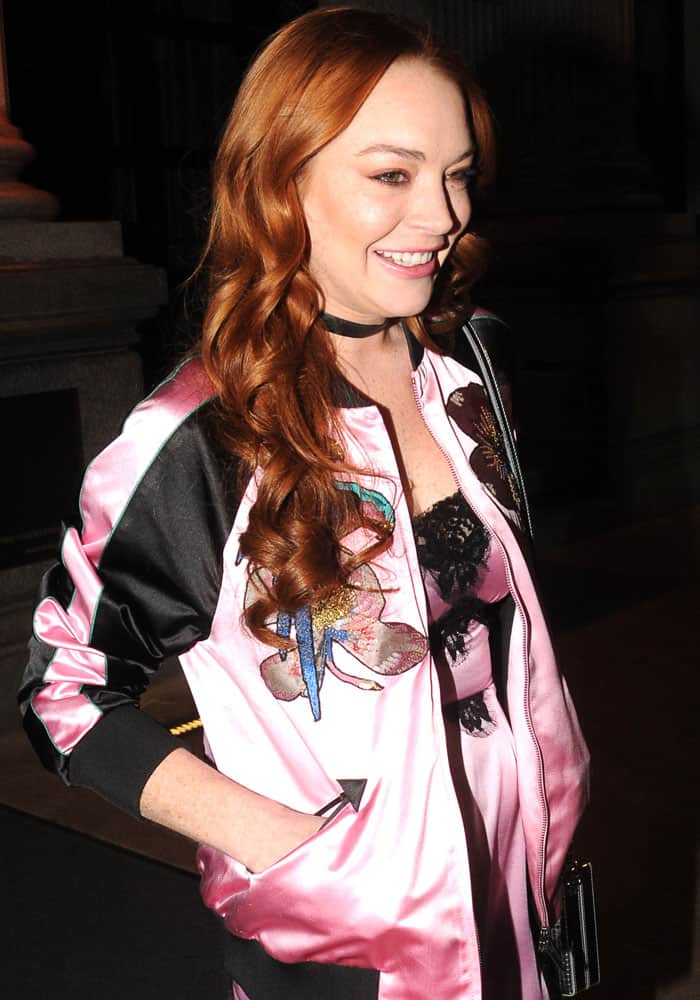 Lindsay Lohan spotted out in Milan, Italy during Fashion Week on January 16, 2017.
Lindsay attended the Dolce & Gabbana show that day wearing a pink silk dress adorned with black lace. The actress threw on a matching silk jacket to ward off the chilly Milan air. Lindsay finished her look with a pair of glitter ankle strap sandals.
Curiously, Lindsay's new male friend was also in a pajama-inspired outfit for the evening. Either sleepwear is the new Fashion Week trend or Dolce & Gabbana just threw a slumber party.
Lindsay parties in Milan in a pair of glitter sandals.
We're not sure if Lindsay and Tommaso are a thing right now but if they are, the media seems to be more interested in Lohan's reported conversion to Islam.
The actress also deleted all her Instagram photos recently.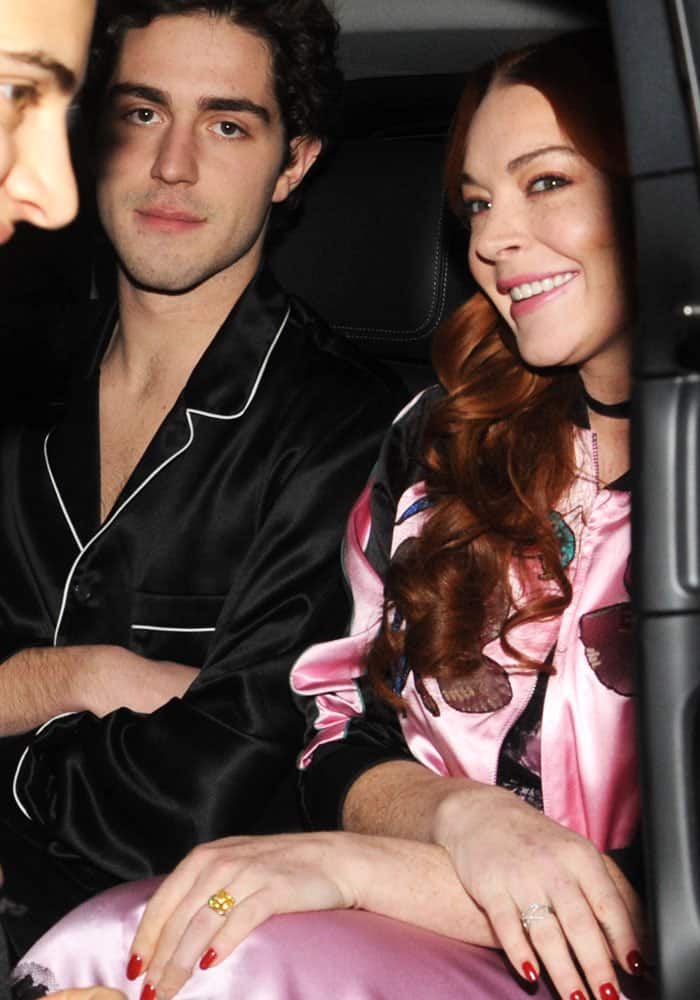 Lindsay Lohan and her new friend Tommaso Zorzi partied out in Milan
Shop sandals similar to Lindsay's at Bloomingdale's.
Caparros "Destiny" Metallic Rhinestone Embellished High Heel Sandals, $85 at Bloomingdale's
Credit: WENN