Lucy Hale graced the stage of the Disney/ABC 2016 Winter TCA Tour held at The Langham Huntington Hotel in Pasadena. Have you ever wondered if she is related to Lzzy Hale and Alan Hale?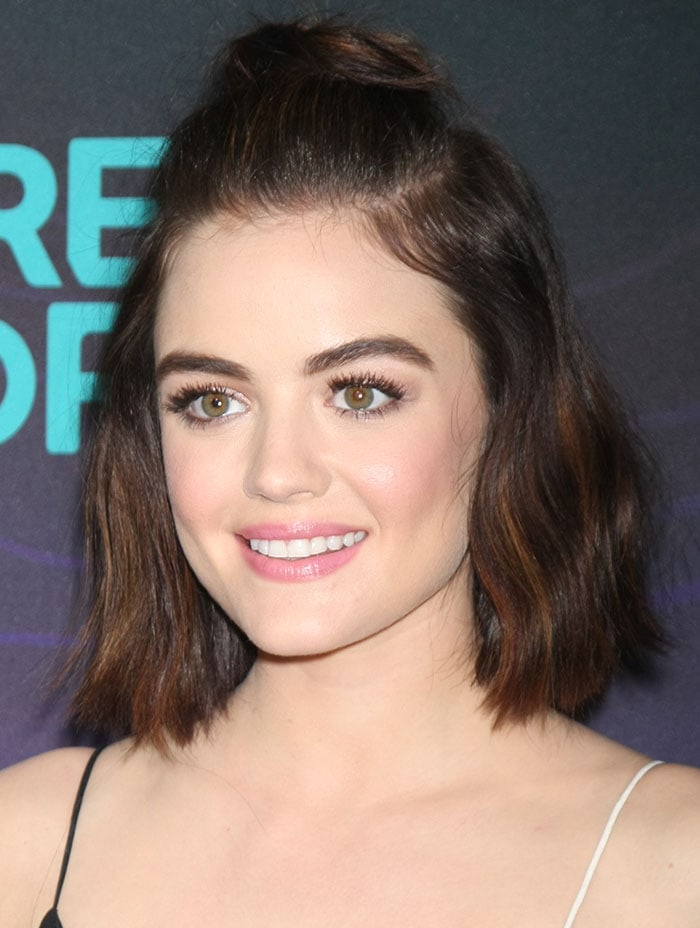 Lucy Hale wears her hair half-up and half-down at the 2016 Winter TCA Tour – Disney/ABC at Langham Hotel on January 9, 2016, in Pasadena, California
Best known as the lead singer and rhythm guitarist of hard rock band Halestorm, Elizabeth Mae "Lzzy" Hale is not related to Lucy Hale. There is actually no connection between the two.
"When you say Lzzy Hale, it kind of sounds like Lucy Hale, and people get really confused because we don't look alike or sound alike," Lucy Hale told Rolling Stone in a June 2014 interview.
She is also not related to Alan Hale, an American actor best known for his co-starring role on the 1960s series Gilligan's Island. He died on January 2, 1990, just half a year after Lucy Hale was born on June 14, 1989, in Memphis, Tennessee.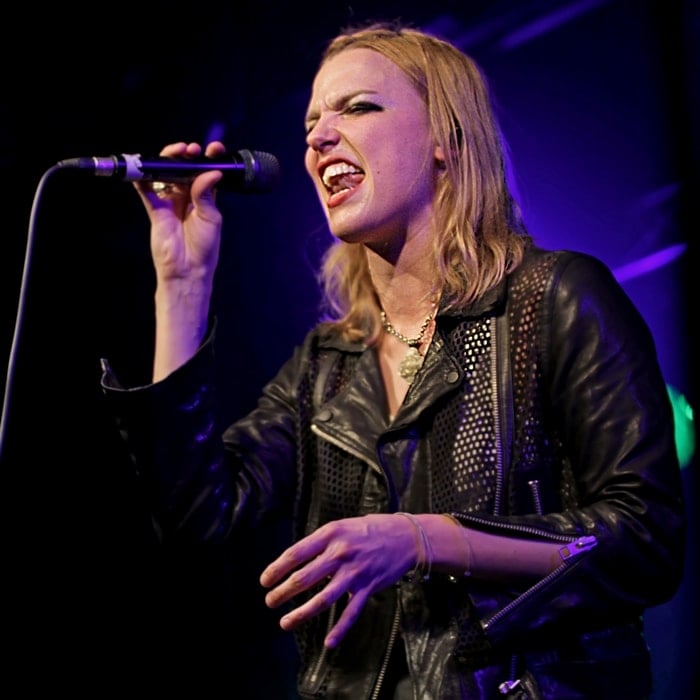 Lucy Hale is not related to American singer Lzzy Hale
While not a very common surname, the Hale family name traces back hundreds of years. Other famous Americans with the same surname include war hero Nathan Hale, America's Got Talent runner-up Angelica Hale, writer Sarah Josepha Hale, comedian Tony Hale, and voice actress Jennifer Hale.
The "Pretty Little Liars" star represented the show and talked about the upcoming season of the teen drama mystery thriller television series.
The then 26-year-old actress looked effortlessly chic in a black-and-white silk dress from Tanya Taylor's Fall 2015 collection.
Lucy Hale adds a pop of color to her black-and-white Tanya Taylor dress
The spaghetti strap dress featured a scoop neckline, a contrasting draped panel, and beaded fish-eye sequin embroidering.
Though this isn't the most flattering look we've seen on her, her confidence and charm won us over as usual.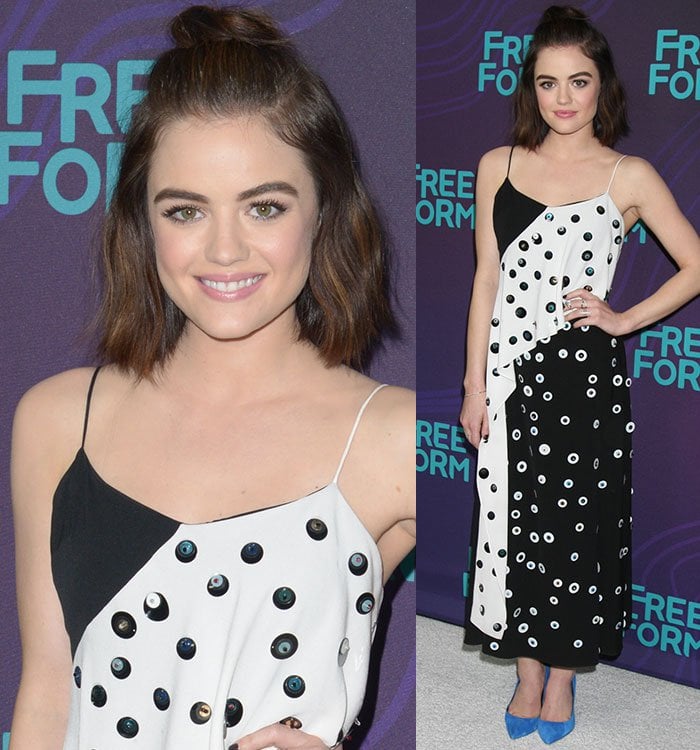 Lucy Hale wears her hair in a half-up topknot at the Disney/ABC Winter TCA Tour
She styled the outfit with minimalist jewelry, including an Adornmonde ring, and added a pop of color to the monochrome outfit with a pair of blue pumps.
Lucy completed her look by wearing her hair in a half-up topknot and sporting soft, feminine makeup with pink lipstick.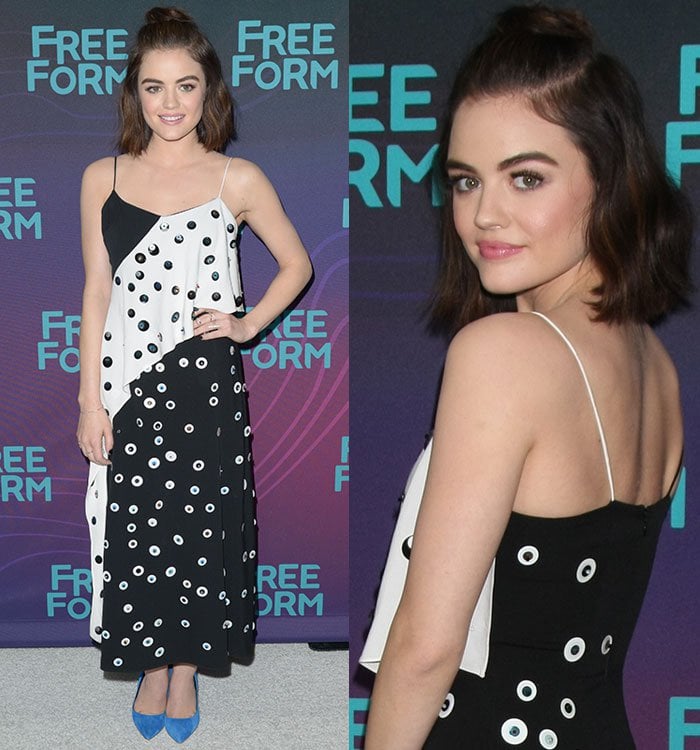 Lucy Hale shows off her shoulders in a monochrome dress from Tanya Taylor
The Wizards of Waverly Place actress added a bit of chic contrast to the look with a pair of Rupert Sanderson "Calice" pumps.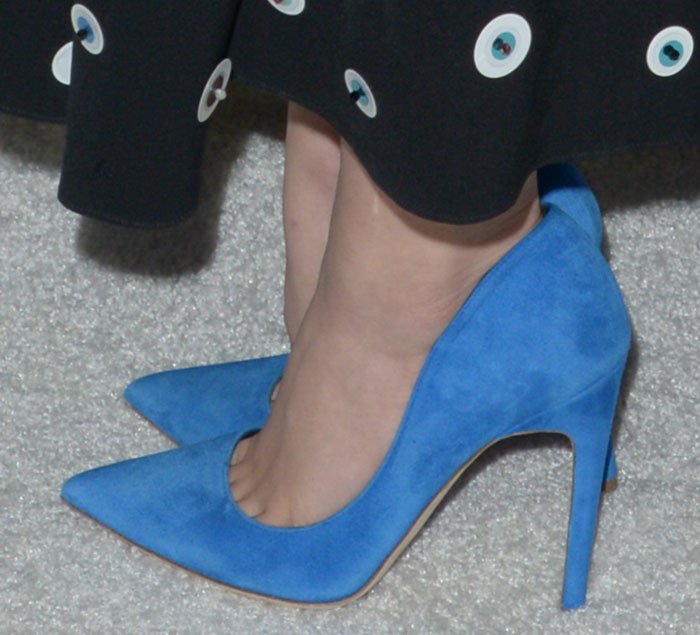 Lucy Hale's feet in blue suede Rupert Sanderson pumps
These pointed-toe heels are made of blue suede and feature about 4.5-inch heels. You can check out her shoes at Farfetch and Matches Fashion.
Rupert Sanderson "Calice" Imperial Blue Suede Pumps, £425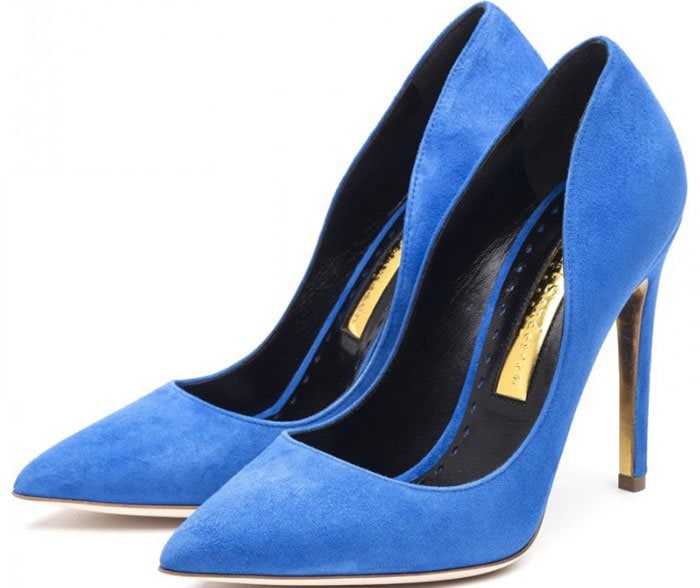 Credit: Charlie Steffens / Nicky Nelson / WENN / Sakura