The always sizzling "Maid in Manhattan" actress Jennifer Lopez has got a lot to show off, and this diva knows exactly how to showcase her figure without looking too trashy or indecent.
In October 2014, she rocked a mini dress that shone the spotlight on her flawless toned gams. Later the same month, she covered up her legs with pants but gave us a glimpse of her washboard abs.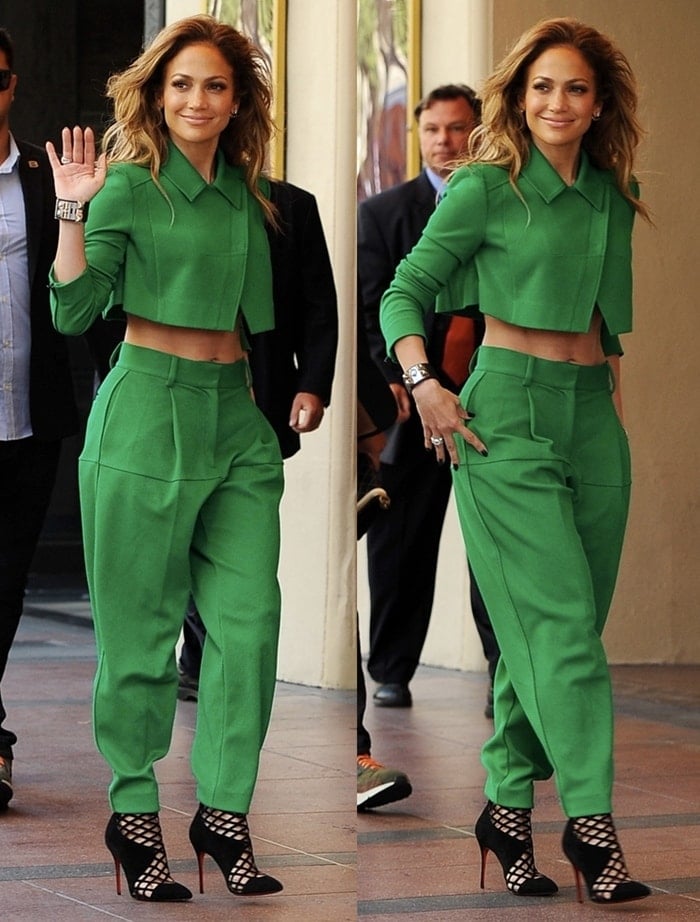 Jennifer Lopez gave us a glimpse of her washboard abs
12 years earlier, she starred as Marisa Ventura, a single mother raising her 10-year-old son Ty (Tyler Posey), in the 2002 American romantic comedy-drama film Maid in Manhattan.
Sandra Bullock, Julia Roberts, and Hilary Swank were also considered for the role.
Jennifer Lopez plays a single mother working as a maid at the Beresford Hotel in the heart of Manhattan
Marisa Ventura works as a maid at the fictional Beresford Hotel in the heart of Manhattan. The movie was filmed at both New York's Roosevelt Hotel and the Waldorf-Astoria Hotel.
Filming ended in June 2002 and the film was released on December 13, 2002. Born on July 24, 1969, in Castle Hill, New York, Lopez turned 33 on July 24, 2002.
In the movie, her character falls in love with senatorial candidate Christopher Marshall (Ralph Fiennes), who believes that she is a guest at the hotel. Born on December 22, 1962, in Ipswich, United Kingdom, the English actor turned 40 on December 22, 2002.
Jennifer Lopez was 32 and Ralph Fiennes 39 when filming Maid in Manhattan
At the release of the movie, Lopez discussed her character in an interview with BBC.
"Marisa is more like me than any character I've ever played. She's Puerto Rican. She's from the Bronx. She has this young son and she's just trying to make ends meet. Every day she gets on the train to work. She goes to this big city of dreams and she wants more. She has aspirations in that way. I really relate to her," she said about single mother Marisa Ventura.
"Yes, there are comparisons in as far as it's a romantic comedy. I think of it more like "Working Girl" and "Pretty Woman" together. It's not really a Cinderella story. It's more reality-based," she said about criticism that the movie isn't particularly original.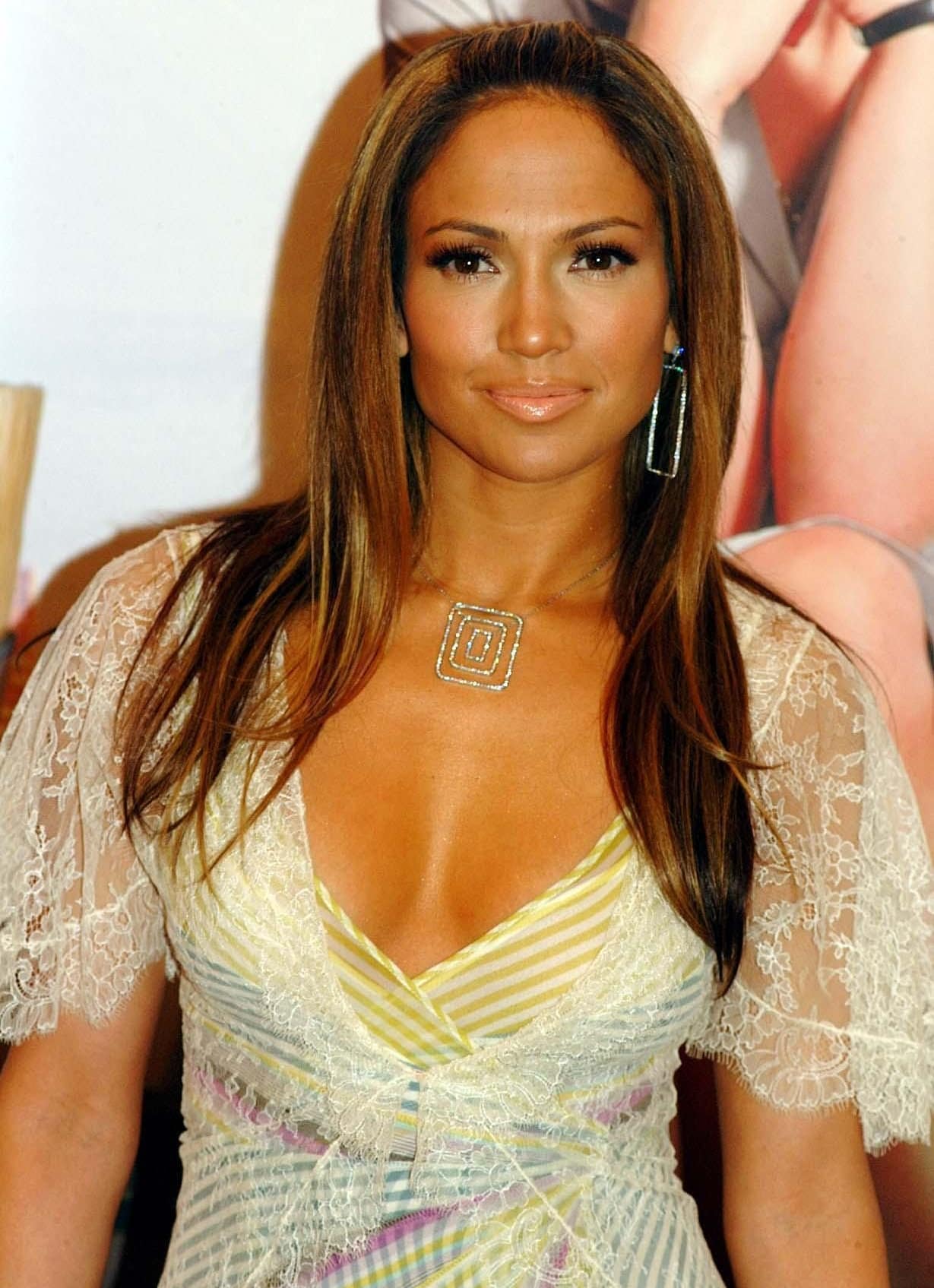 Jennifer Lopez at a photocall for her new movie Maid in Manhattan held at The Four Seasons Hotel in Berlin on February 22, 2003
It's either just the legs, stomach, or cleavage but never all at once, or you will end up looking like a desperate streetwalker.
J.Lo has mastered the art of being sexy, and she knows that she doesn't need to reveal too much skin to get attention.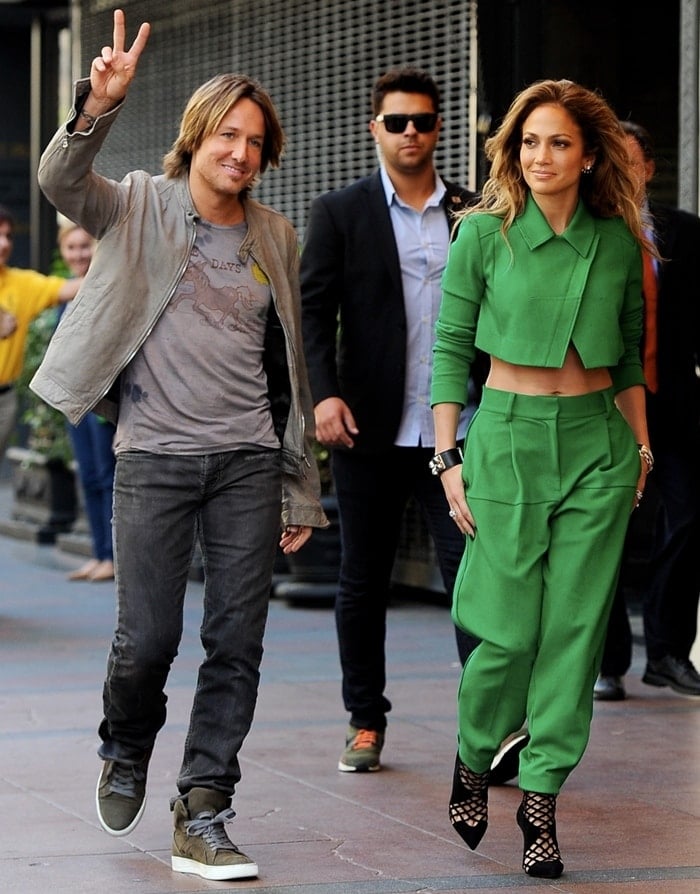 Jennifer Lopez with Keith Urban arrive at the Orpheum Theatre in Los Angeles on October 28, 2014
During American Idol's Hollywood Week at the Orpheum Theatre, the gorgeous judge wore an ensemble from the ICB Spring 2014 collection consisting of loose-fitting wool crepe pants and a cropped moto jacket.
Jennifer Lopez in loose-fitting wool crepe pants and a cropped moto jacket
We are completely envious of Jennifer's toned stomach! And we just love how she styled this outfit.
The Out of Sight actress finished with an edgy pair of Christian Louboutin "Encage" booties that you can buy at Saks Fifth Avenue.
Jennifer Lopez rocks Christian Louboutin Encage booties
Christian Louboutin "Encage" 100mm Booties, $1,595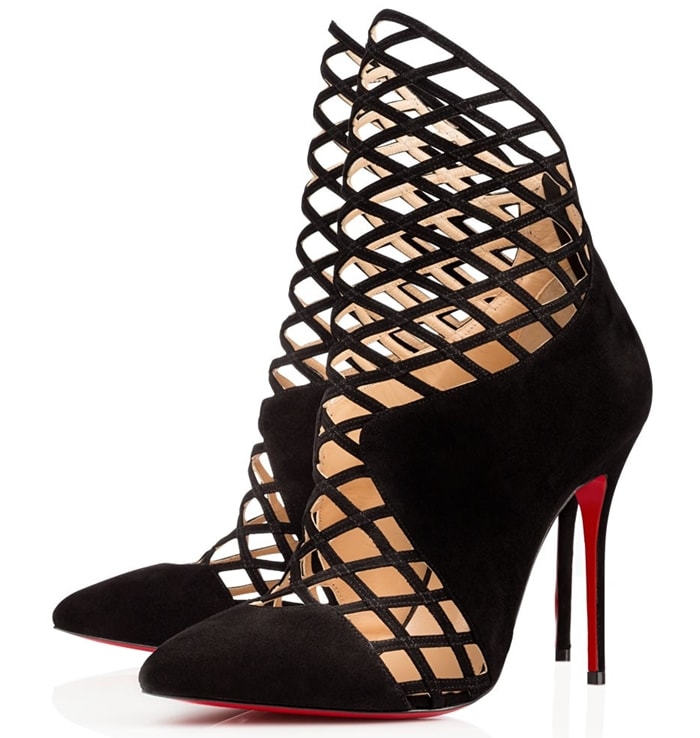 Credit: Cousart / JFXimages / WENN / PPTB