When we feature embellished shoes, we often get comments from our readers about how we can just get some glue and make those shoes ourselves. Well, you know what, we think you're right. Why buy when we can DIY?
Not all embellished shoes are DIY-able, and let's face it, not all of us are DIY skilled, but the one style we think the majority of us can manage is the glitter shoe.
It's basically putting a layer of glue, sprinkling on a ton of glitter, and setting it. There are, of course, a few techniques and ways on how to not make a mess in between, and this post is about those tips on how to make DIY glitter shoes complete with video guides.
Let's start with something simple: "glitterizing" just one part of a shoe. In the how-to vid of a YouTube user, violetlebeaux, she chose to put glitter on the soles of her shoes. Her leopard-print pumps transformed from these:
Leopard-print pumps before applying glitter
to these: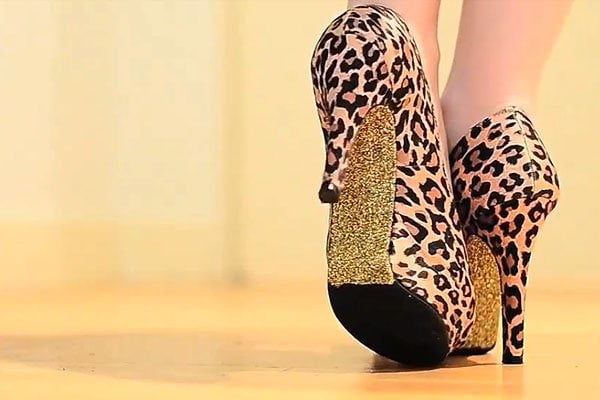 Leopard-print shoes with glitter
She also did it very cleanly, so her video below is our pick for how to make glitter sole shoes.
The one thing we would add is to set the glitter with hairspray, spray-on glue, or acrylic spray to make your DIY last longer.
Now, if you're up for a bigger challenge and want to glitterize an entire pair of shoes, here's a fun video tutorial from christinemarie696. Her procedure makes you get really down and dirty with glitter, but that's the fun part!
We also think her procedure works the best with different kinds of glitters — be it in fine powder, in bigger pieces, or in different shapes, they would all work.
Her old pumps turned from these: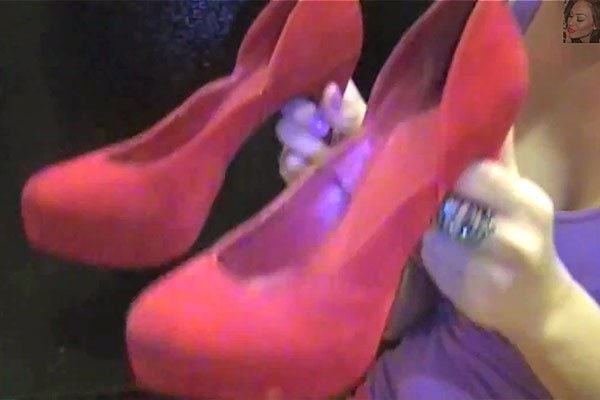 Boring shoes before applying glitter
to these:
How the shoes looked after being glitterized
Watch the entire video below. Do take note of the part where she says to clean up the parts you want to remain un-glittered with cotton balls soaked in alcohol!