Besides Kate Hudson and Gwyneth Paltrow, Marion Cotillard was also spotted at the Toronto Film Festival held the other week.
The actress attended the premiere of her new film, 'Rust & Bone', in a structured origami-like grey midi from Christian Dior, which she capped off with the daintiest, most feminine, pointy toe wedges we've ever laid our eyes on.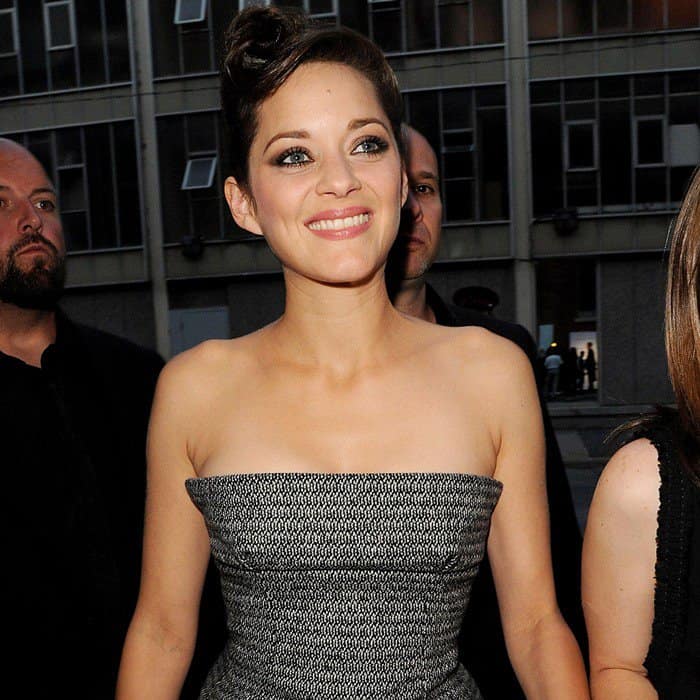 Marion Cotillard at the 'Rust And Bone' premiere during the 2012 Toronto International Film Festival on September 6, 2012
What do you think of Marion's look here? From the coif down to the chaussure, would you say the French beauty nailed it? Or did the mix of textures (heavy tweed-like dress to satin shoes) cause her a fashion fail? Would you say she picked the right heels to go with her frock? Or should she have worn a different pair?
Her whole outfit (shoes included) is from Christian Dior's Fall 2012 Couture Collection. To say those sleek pointies look very interesting would be an understatement. We're dying to see them up close. Sadly, we can't even find a single product image of these heels online. Judging from how they look on Marion's feet however, this style seems to be a combination of satin and plastic finished with an odd mix of wedge and kitten heels on the bottom.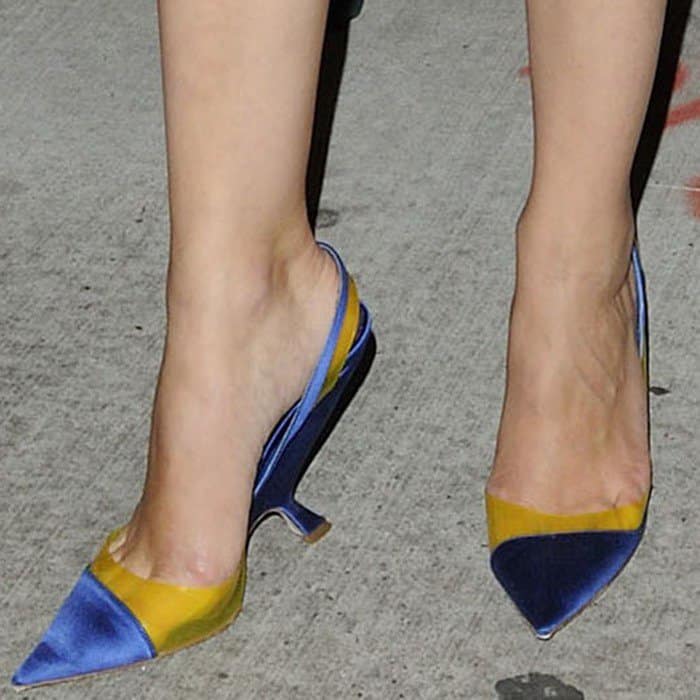 A closer look at Marion's heels
There's nothing like this pair online so if you want these shoes, either you get the real deal or you simply don't. It's not the first time that Marion wears Dior to the Toronto Film Festival. Two years ago, she paired Dior buckled ankle boots with a dress by Lefranc Ferrant.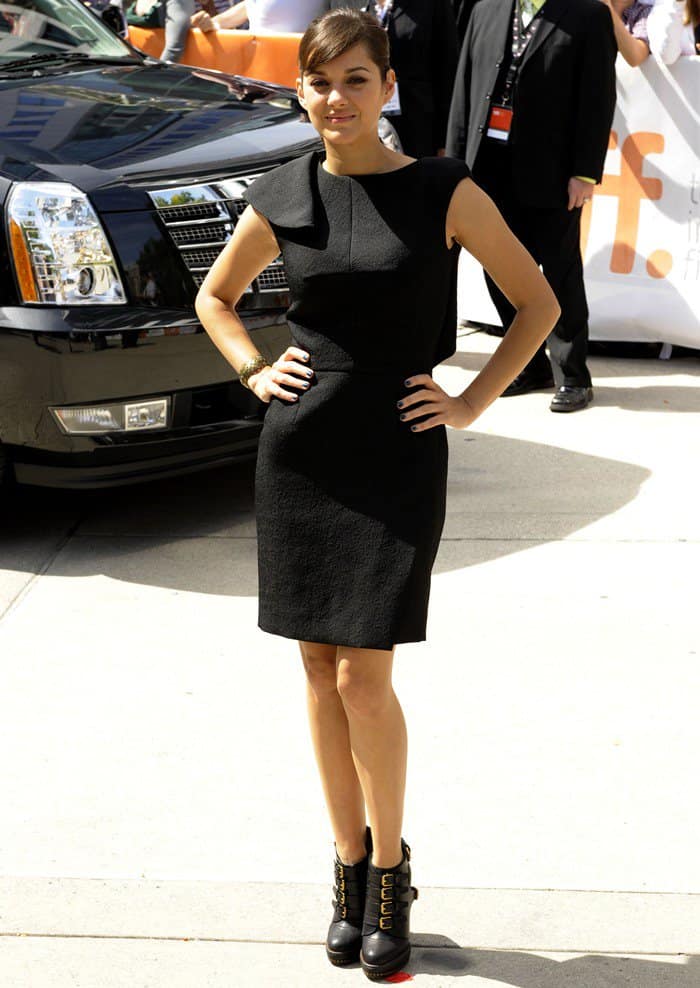 Marion Cotillard at the 35th Toronto International Film Festival – 'Little White Lies' premiere at the Roy Thomson Hall in Toronto on September 11, 2010
Credit: I.Kavanaugh/Dominic Chan/WENN