Stranger Things is a show that, at this point, needs no introduction.
One of the most popular television shows on streaming services currently, Stranger Things has taken the sci-fi world by storm with its unique blend of nostalgia, earnest storytelling, and fantastical realism.
While all of these aspects make Stranger Things a winner when it comes to Netflix ratings, our favorite part has to be the ensemble cast that truly brings the characters of the show to life.
Stranger Things' core cast of actors (and the characters they play) have always been beloved by fans since the debut of the first season. But the show has managed to keep fans on their toes by consistently adding talented actors and, with them, new and interesting characters to fall in love with each and every season.
The cast of the science fiction horror drama television series Stranger Things: Gaten Matarazzo, Caleb McLaughlin, Millie Bobby Brown, Sadie Sink, Finn Wolfhard, and Noah Schnapp (Credit: Sara De Boer / Startraksphoto)
The latest season of Stranger Things was no exception to this trend – with a wealth of new actors entering the fold during the course of the fourth season, including Jamie Campbell Bower as Henry/Vecna, Joseph Quinn as Eddie Munson, Grace Van Dien as Chrissy Cunningham, Tom Wlaschiha as Dmitri Antonov, and Eduardo Franco as Argyle.
In the third season, Maya Hawke was introduced to the main cast as Robin Buckley, Steve Harrington's co-worker at the ice cream parlor.
Maya became beloved by the fans of the show for her performance as Robin, which she reprised in the fourth season as well.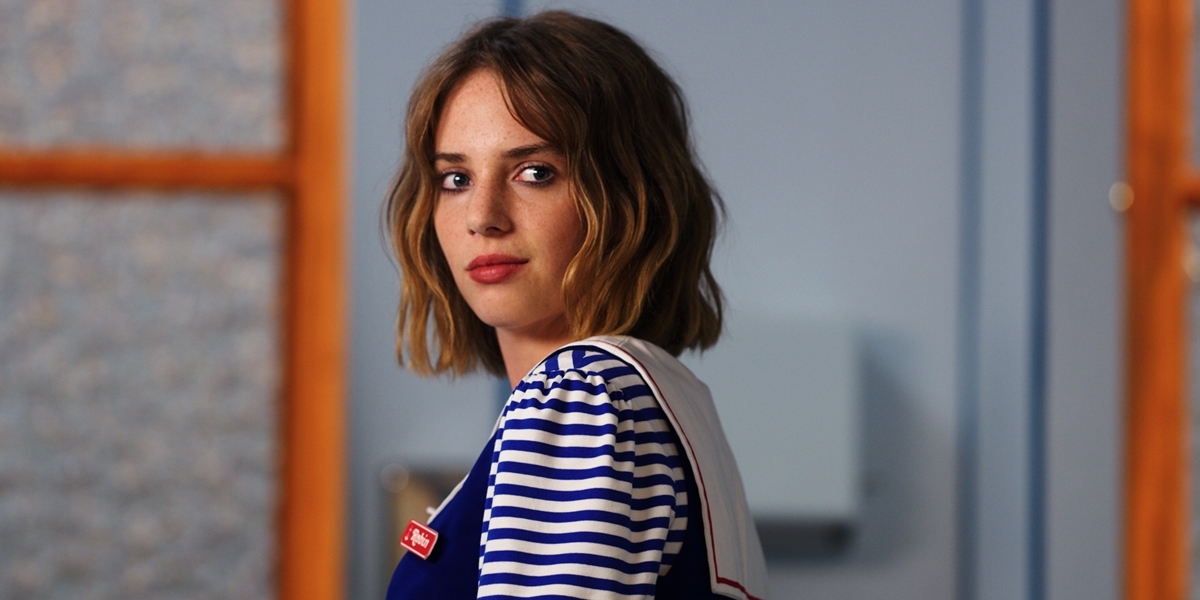 Maya Hawke as Robin Buckley in Stranger Things (Credit: Netflix)
Let's take a look at Maya Hawke's career up until this point and explore how she was cast as Robin Buckley in Stranger Things.
How Maya Hawke Got Her Start in Hollywood
Stranger Things always seems to have a knack for casting up-and-coming stars who are brilliant in their own right.
Maya Hawke was born in 1998 in New York City, and she's currently 24 years old. The daughter of famous actors Ethan Hawke and Uma Thurman (who actually met on the set of Gattaca in 1997), Maya Hawke was diagnosed with dyslexia at a young age.
Uma Thurman and Ethan Hawke met in the mid-1990s and welcomed two children together, Maya Ray Thurman Hawke (of Stranger Things fame) and Levon Roan Thurman-Hawke (Credit: Everett Collection / Shutterstock)
This caused her to often transfer schools, eventually landing at Saint Ann's School, which prioritizes creativity in their education and doesn't grade work on a traditional grading scale.
Inspired by this educational path, she decided that a career in acting would be suitable for her. She followed this up by pursuing a BFA in acting at Julliard before dropping out to work in the film industry.
A Calvin Klein advertisement billboard featuring Maya Hawke in Soho in New York (Credit: ROB DAVIS / Startraksphoto / Cover Images)
Maya also briefly pursued a career in modeling, appearing in shoots for Vogue and Calvin Klein. She was in talks to portray Ariel in the planned Sofia Coppola adaptation of The Little Mermaid. However, the film never got off the ground after disputes between Sofia Coppola and the producers who preferred Chloe Grace-Moretz for the role.
In 2017, Maya finally made her acting debut in the BBC miniseries adaptation of Little Women, where she played the role of Jo March.
Funnily enough, Maya's Stranger Things co-star Winona Ryder (who plays Joyce Byers) also portrayed the character of Jo March in the 1994 adaptation of the famous Louisa May Alcott novel.
Annes Elwy, Maya Hawke, Kathryn Newton, and Willa Fitzgerald in the 2017 BBC television historical drama adaptation of Little Women (Credit: BBC)
Maya followed it up with another role in Amanda Kramer's indie film Ladyworld (2018). She eventually landed her breakthrough role in Stranger Things, which helped to propel her career to new heights.
Since appearing in Stranger Things, Maya has acted as a member of the Manson Family in Quentin Tarantino's Once Upon a Time in Hollywood (2019), as Frankie (alongside Andrew Garfield as Link) in the Gia Coppola film Mainstream (2020), and as Annie Brown in the Showtime miniseries The Good Lord Bird, where she plays the daughter of her real-life father's character.
Andrew Garfield as Link and Maya Hawke as Frankie in the 2020 comedy-drama film Mainstream (Credit: IFC Films)
Maya continued to work with Netflix, acting in multiple projects under their production house. She plays Heather in the Netflix horror film Fear Street Part One: 1994 and Eleanor in the teen dramedy film Do Revenge.
Most recently, Maya has been linked to Asteroid City (2023), which is Wes Anderson's latest creative project.
How Maya Hawke Was Cast as Robin Buckley in Stranger Things
Robin Buckley had her debut in the first episode of the third season of Stranger Things. She was introduced as a co-worker of Steve Harrington at the ice cream parlor called Scoops Ahoy. During the fourth season, she's seen working with Steve at Family Video, the town's local video store.
Maya Hawke as Robin Buckley appeared in the premiere episode of the third season of Stranger Things (Credit: Netflix)
The young Hawke's connection to Winona Ryder (her father starred in Reality Bites with her in 1994) may have helped her land the role as Robin in Stranger Things, but it's definitely her acting chops and impressive resume that did the trick.
Reportedly, Matt and Ross Duffer were inspired by Maya Hawke's nerves during her performance as Robin on set, crafting her dialogue to suit her fast-speaking style.
Eventually, the Duffer brothers would use this unique quirk to their advantage, writing a ton of dialogue for Robin's character, as they knew that Maya's manner of speech would allow her to cram words within a limited running time.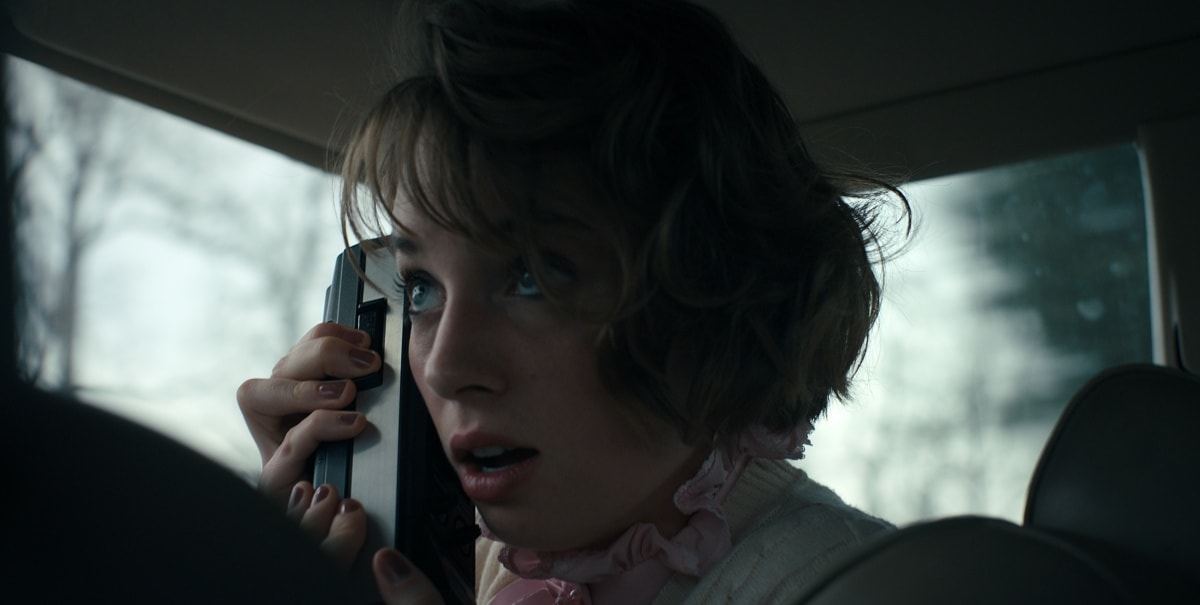 Maya Hawke's fast way of speaking was incorporated by the Duffer Brothers into the script as one of Robin Buckley's endearing quirks (Credit: Netflix)
We're curious to see where Robin ends up by the time Stranger Things concludes, seeing as the fifth season is set to be the final one of the series.
Maya Hawke's Music Career
In addition to her burgeoning career as an actress, Maya Hawke has also managed to answer her calling as an indie musician. So far, Maya has released two albums: Blush (2020) and Moss (2022). Her music exists within the indie folk genre, and Maya has collaborated with established folk music songwriters and producers such as Christian Lee Hutson and Jesse Harris.
When asked if she identifies as an actor or a singer in an interview with Rolling Stone, Maya answered, "I don't love labels. But if I had to give up one, I would give up singing. Acting is my greatest passion…"
Despite this, Maya continues to work on music as a part of her overall artistic output. Seeing as both of her albums have received positive receptions from critics and general audiences alike, we're excited to see what music the young Hawke will be able to put out in the future!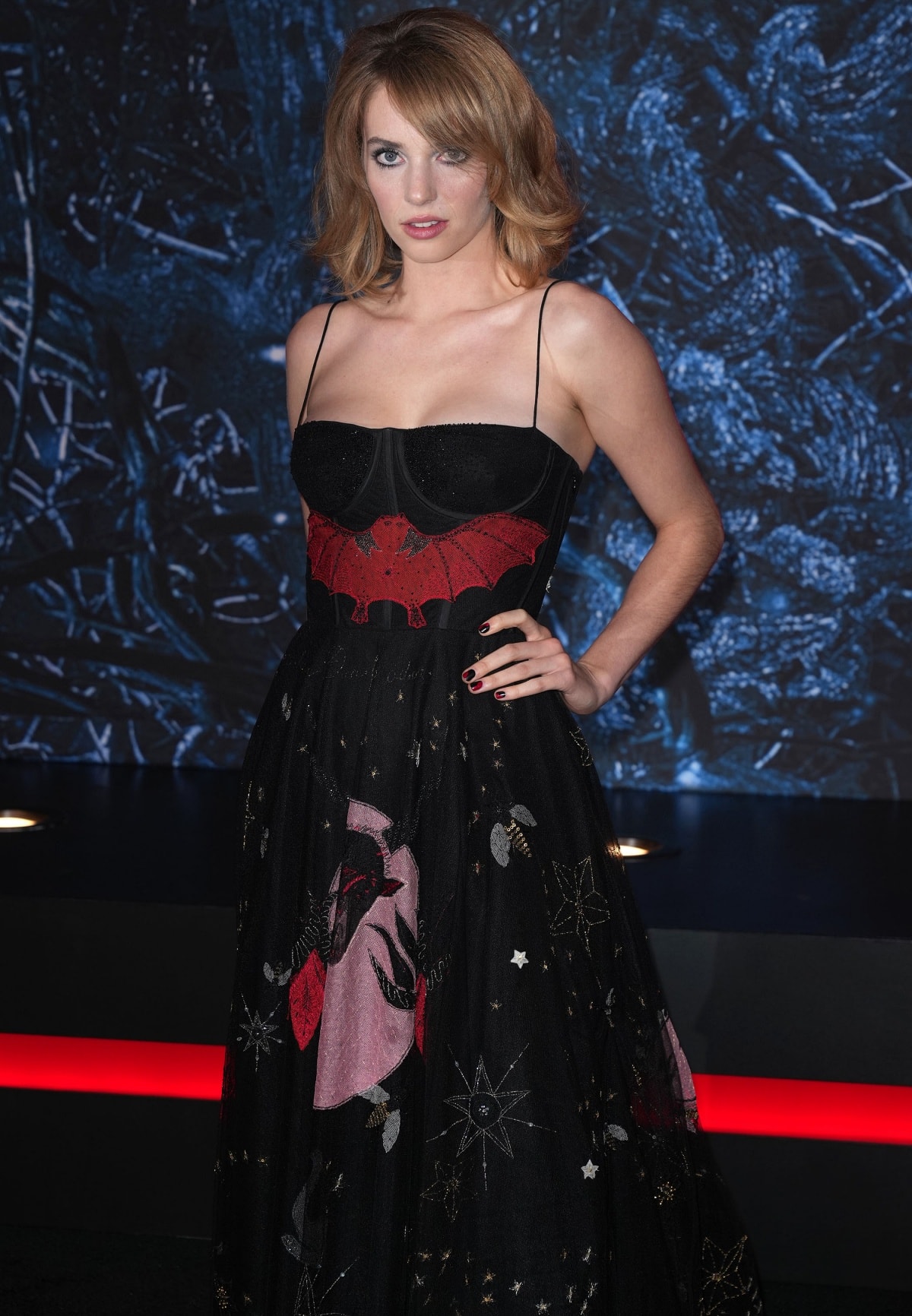 Maya Hawke wearing a Dior Spring 2017 black tulle dress at the Stranger Things Season 4 premiere held at Netflix Brooklyn in New York on May 14, 2022 (Credit: JOHN NACION / Startraksphoto)
Overall, Maya Hawke is a young artist who has yet to reach her full potential, both as an actress and as a musician. We're anticipating her next move in either career path, and we can't wait to see where her character Robin ends up in the next (and final) season of Stranger Things!