I know some of you didn't like the Melissa 'Gaetano' shoes we featured last week, but I'm quite sure you'll feel differently with the Melissa shoes we're featuring today. I for one, am already in love.
Check out the Melissa Patchuli peep-toe wedges at Nordstrom and Amazon. Now aren't these lovely?
Black and White Melissa Patchuli Peep Toe Wedges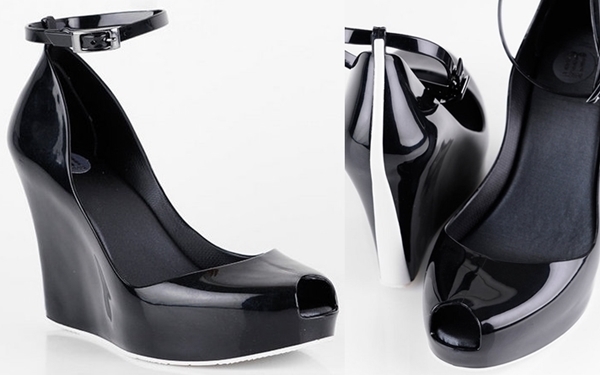 Fashioned in recycled melflex plastic and threaded with rubber for traction, this pair is simply a winner. The hint of white looks fabulous against all the black. And check out the back, that vertical stripe is just downright cool and snazzy.
With its sleek, liquid-like appeal, these Melissa shoes get a perfect 10 from me.
The 'Patchuli' wedge is also available in nude with red contrast.
Melissa 'Patchouli' Wedge Sandals in Cream/Red, $145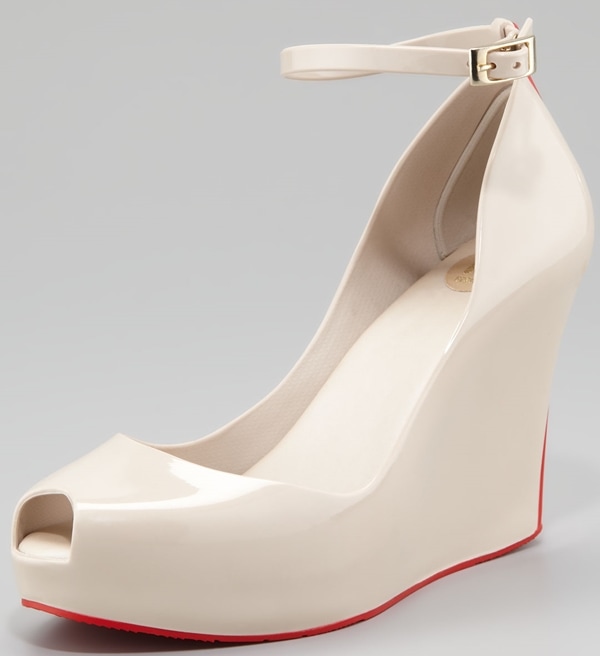 Don't worry about the forecast, puddles are no problem in a waterproof, fruit-scented peep-toe wedge with sporty color-pop trim