While Kate Beckinsale didn't specifically mention her short-lived romance with Ariana Grande's ex-boyfriend Pete Davidson, in a December 2019 interview with Women's Health she addressed the double standard in aging when it comes to women and men.
"If everyone's shitting on you, it can make you kind of ugh for a minute—especially if there's really nothing wrong," she said, without acknowledging the 25-year-old age gap between her and Peter Michael Davidson, an American comedian and actor.
Kate Beckinsale attends Christmas at The Grove: A Festive Tree Lighting celebration at The Grove on November 17, 2019, in Los Angeles, California
"If you're strangling a squirrel or hurting someone, I get it, but living one's life in a reasonably respectful manner shouldn't invite anyone to get too excited," Kate said about her controversial dating life.
It can feel like a little bit of a political act to be a woman over 32 who is having any fun at all. And by that, I don't mean doing drugs and drinking and partying—because I never am—but being goofy, and going out, and not going, 'Omigod, I'm going to sit home and anticipate menopause while crocheting.' Unless you're doing that, it somehow seems to be risqué, which is just ridiculous to me. And I witness men constantly doing whatever they like—whether that's in relationships, or deciding to buy a motorbike, or getting a tattoo. It has not been interpreted as 'Why hasn't he had more children?' or 'Is he ever going to decide to become a parent?' or 'Why has he had so many girlfriends?'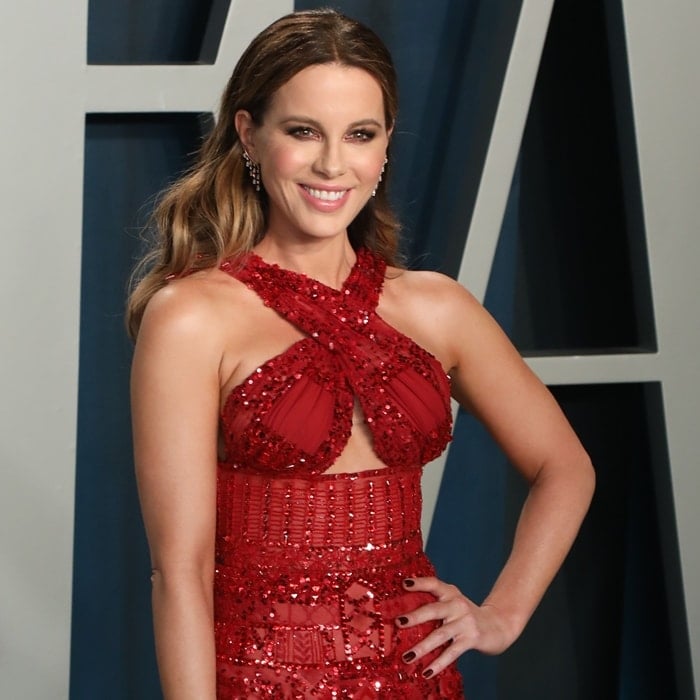 Kate Beckinsale prefers young men to crochet stitching and menopause
In October 2013, it was a "pink party," but Kate Beckinsale was sizzling in red.
The English actress joined celebrities such as host Anne Hathaway and stylist Rachel Zoe to raise money and awareness for the cancer program of Cedars-Sinai while celebrating women, fashion and friendship.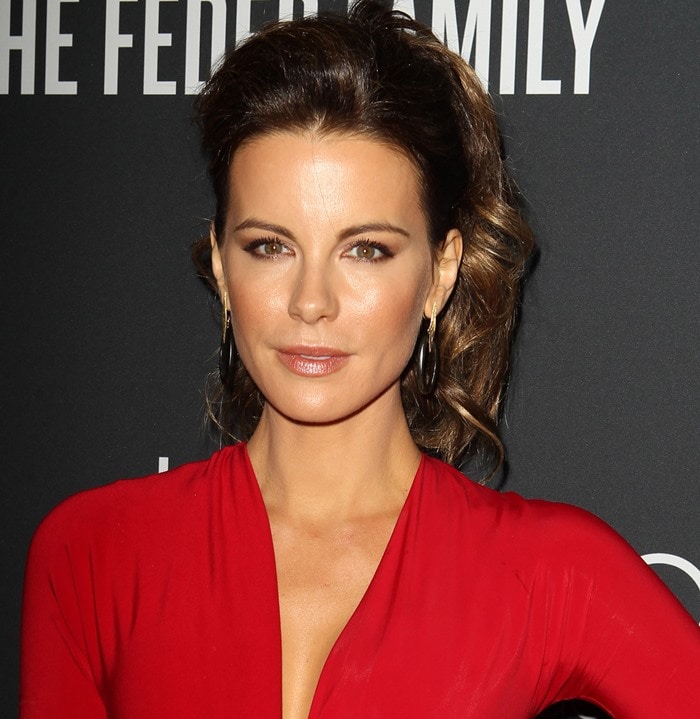 Kate Beckinsale wears her hair up as she attends Elyse Walker's Pink Party 2013 held at Barker Hangar in Santa Monica, California, on October 20, 2013
The then 30-year-old actress effortlessly rocked a Donna Karan dress from the label's Resort 2014 collection. The fiery red frock featured beautiful draping details and a sexy side slit.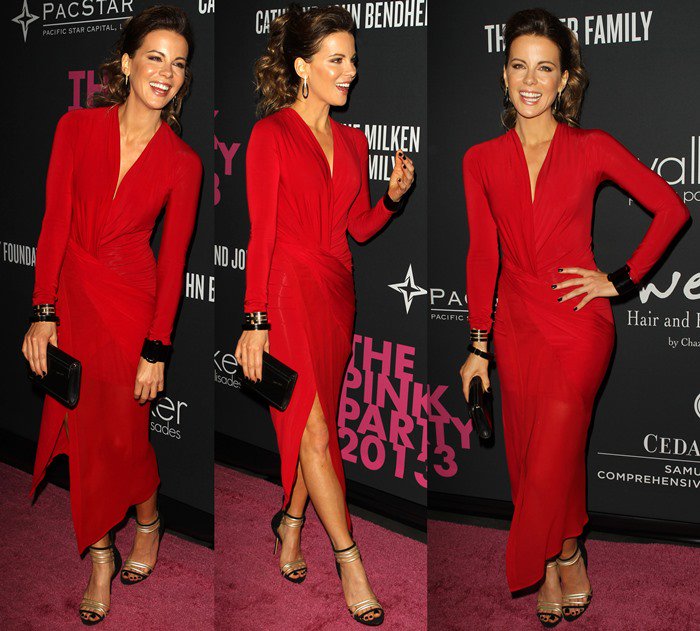 Kate Beckinsale laughs and poses in a red Donna Karan dress on the red carpet
The actress paired her dress with a pair of sexy strappy shoes from Casadei. These stilettos feature suede uppers, metallic gold edging and zip-back closures.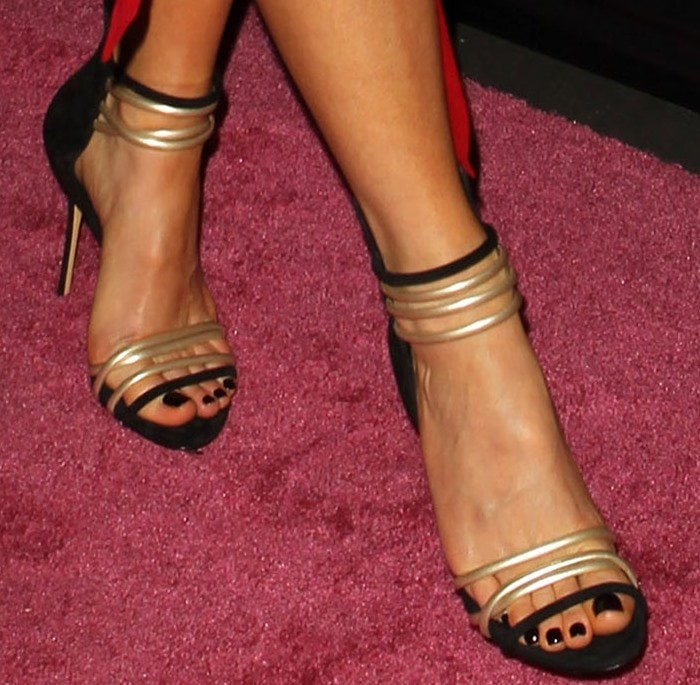 Kate Beckinsale shows off her feet in a pair of strappy Casadei sandals
We absolutely love this shoe choice and think it's a classic option that can be worn with any dress and even for casual looks. You can find them at Farfetch and Casadei!
Casadei Suede Multistrap Sandals, $890
Credit: FayesVision / Nikki Nelson / WENN / Instar / Sheri Determan